Last year, the Hagerty Valuation team reached for their crystal ball, which, if we're being honest, is a Matrix-like sea of numbers on spreadsheets without a headscarf and tea leaves in sight, and identified 10 cars that show signs of turning a corner in the market.
We do this for two reasons. If we choose correctly, you could drive any one of these cars for a year or more, sell it and lose next to nothing compared to a modern car, making for cost-effective (and enjoyable!) motoring. We also consider the Hagerty Bull Market List an early-warning system; car enthusiasts can consider getting in there before appreciation kicks in and that dream drive becomes out of reach.
How much is your car to insure? Find out in four easy steps.
Get a quote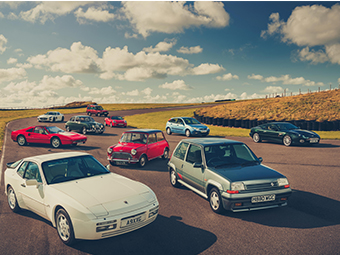 Yet when the Hagerty Valuation Team drew up the list for 2022's Bull Market cars – a process that typically takes place during July and August, ahead of publication in December – few could have predicted what lay ahead. The Russian invasion of Ukraine and a cost of living crisis have impacted the enthusiast part of the classic car scene. Many have been forced to choose between their hobby and heating the home.
Meanwhile the so-called blue-chip investment cars at the top of the car market have made huge gains in value. In part, this is because this area of the car collecting scene now enjoys global demand, thanks to the rise of online auction sites. But it's also been driven by those investors who decided the time was right to move money away from stocks and shares and into tangible, often tax-free assets that not only give a good return on investment but make a more interesting topic of conversation at the members' club or on the dinner party circuit.
So it's with this in mind that we look back at our picks for the 2022 Hagerty Bull Market List, and examine how each of the 10 cars has performed in the year that's passed.
2010–2015 Ferrari 458 Italia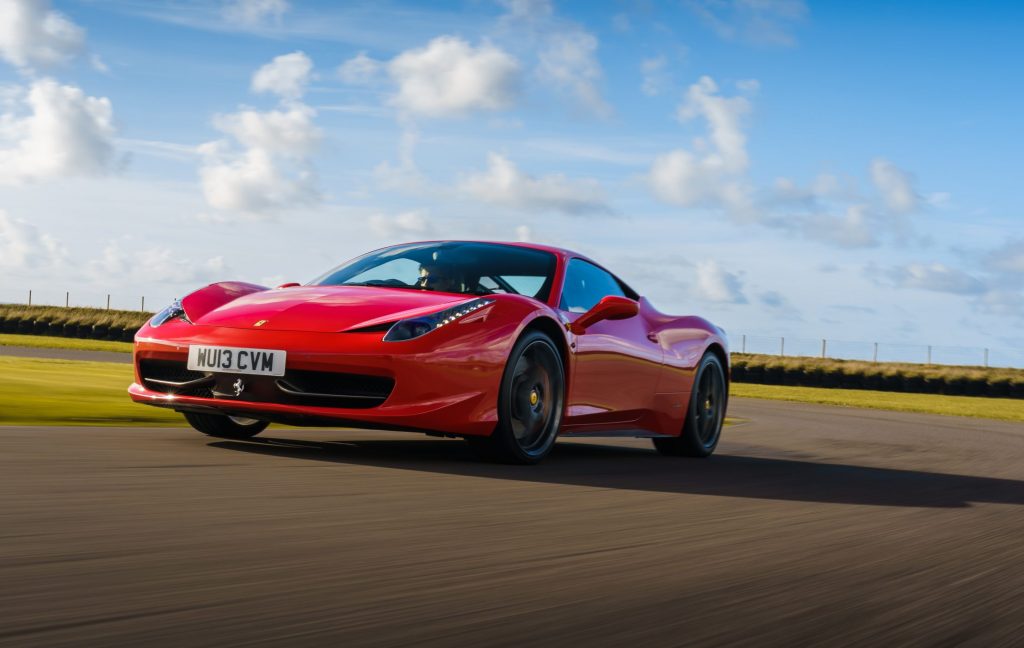 2022 average Hagerty Price Guide value: £150,125
2021 average Hagerty Price Guide value: £149,250
Difference: +0.6%
The Ferrari 458 Italia has increased a very small amount, up by just 0.6 per cent. That's fair enough; as a modern collectable rather than a classic, it's on a different price trajectory to Ferraris preceding it and the real rises in value should be in the future. What Hagerty is looking for are the tell-tale signs that the last naturally-aspirated V8 Ferrari has reached a point in its used value journey where depreciation has ended – and appreciation lies ahead. May 2022 saw Hagerty have the largest number of quotes it has ever seen for this car, and the ownership demographic – 65 per cent were born after 1965 – shows it has room to grow. Our data shows certain options perform well when it comes to resale value, too: a factory-painted bonnet stripe, LED sports steering wheel, carbon interior and reversing camera all add to the demand, as does a set of optional sports wheels and iPhone connectivity.
1998–2002 Maserati 3200 GT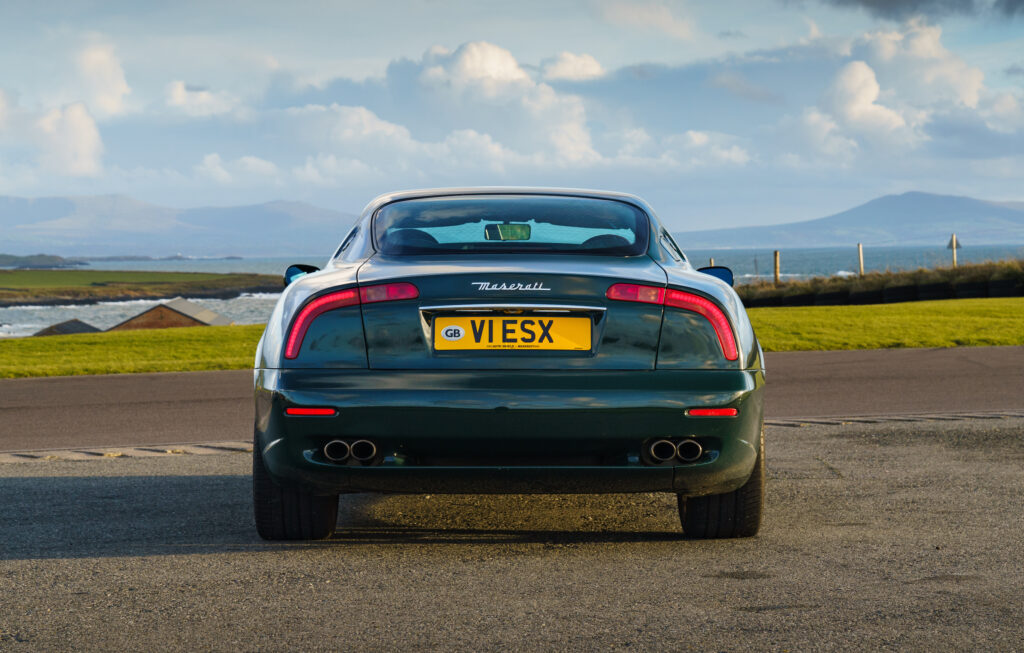 2022 average Hagerty Price Guide value: £15,620
2021 average Hagerty Price Guide value: £16,550
Difference: -5.6%
Percentage-wise, the Maserati 3200 GT did the worst in our list, losing 5.6 per cent of its value. That's under £1000 in real terms though, so not a significant change. Our feeling is that because of the median value of the 3200 GT, it was impacted by this year's cost of living crisis. These cars don't have the best reputation for reliability and could be seen as a bit of a risk, especially when belts are being tightened. Our forecast remains that this is still an iconic car, from a special manufacturer, with a memorable engine. Good, well-maintained cars are still almost too affordable, in our opinion.
1939–1940 MG TB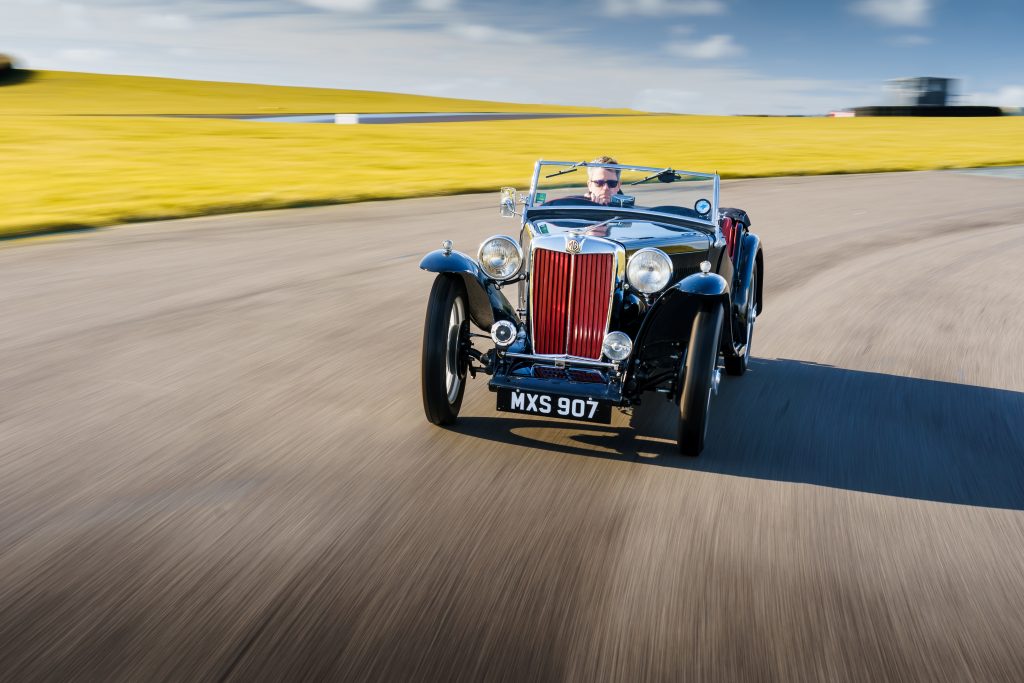 2022 average Hagerty Price Guide value: £39,163
2021 average Hagerty Price Guide value: £38,850
Difference: +0.8%
The pre-war MG TB hasn't shot up in value this year, but Hagerty always expected this to be a slow burner. What we have seen is other pre-war cars, especially those like the TB that can be used for competition, rallies or hillclimbs, really start to make good money at auction. A good handful of MG TCs, (the TB's younger brother) have sold in the US and Europe this year for over £40,000, raising the bar and illustrating that interest in pre-war cars remains healthier than some sceptics may have you believe.
2001–2006 MINI Cooper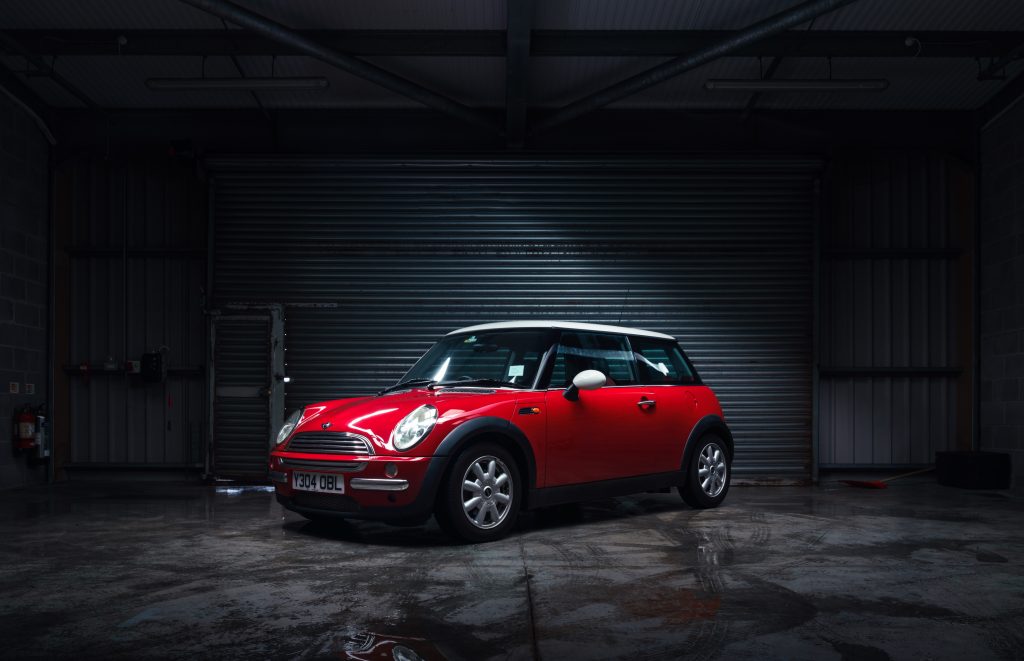 2022 average Hagerty Price Guide value: £2338
2021 average Hagerty Price Guide value: £2343
Difference: -0.2%
This may have been the first modern Mini launched under the stewardship of BMW, and it might have enjoyed critical acclaim from the moment it turned a pepper-pot alloy wheel, but the Cooper is still in that grey zone of being viewed by the wider car-buying public as being an ordinary used car. However, ask around the owners' clubs and you'll soon learn that good, early examples are becoming sought-after. We still feel it's only time before the 2001-era Cooper starts to become collectible. Average values have hardly changed, fluctuating by just £5 during the year, but at least that's a sign of stability. Plus, Hagerty's quotes among Cooper drivers have continued to increase steadily throughout the year, now up 11 per cent since 2020. In that time, the quoted value has risen by a big 22 per cent. Watch this space…
1996–2004 Porsche Boxster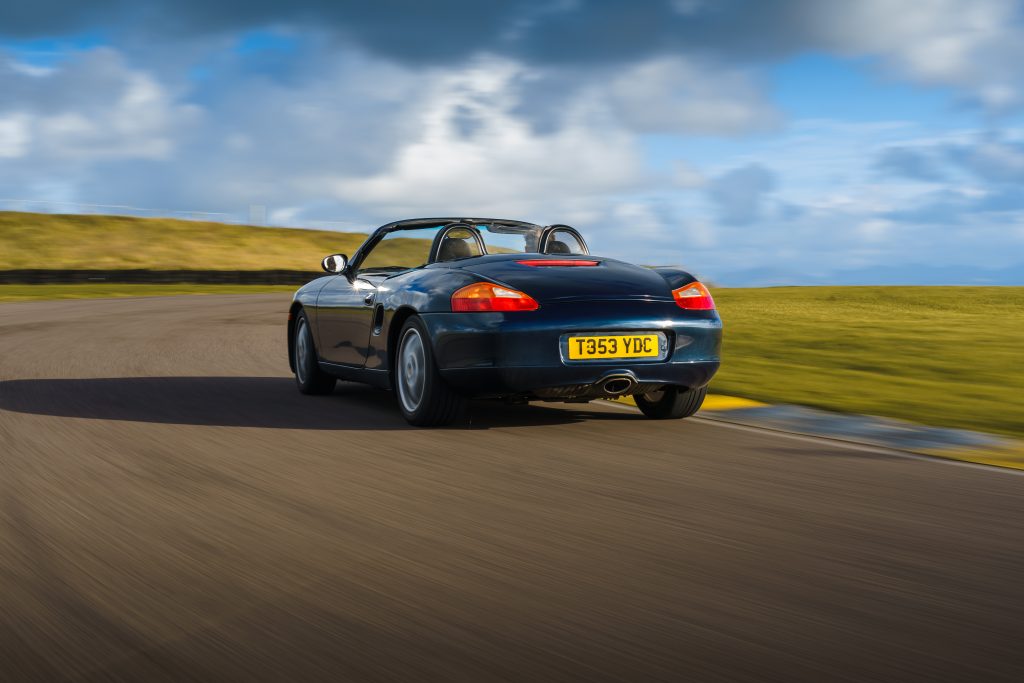 2022 average Hagerty Price Guide value: £10,098
2021 average Hagerty Price Guide value: £9078
Difference: +11.2%
The Boxster range has started moving on up, suggesting that, unlike the Mini from the same era, it is no longer perceived by some as just an old car. Separate out the S from the standard model, though, and the increases aren't as marked, which may surprise some: over the last year, the S has climbed from an average value of £12,375 to £12,475, a modest 0.8 per cent lift. Hagerty's quote traffic for the original generation Boxster has also lifted, with a 12 per cent increase in the numbers and a big 28 per cent growth in insured values over the last couple of years. All in all, the sweet-handling Boxster remains a lot of Porsche for your money.
1961–1994 Renault 4 GTL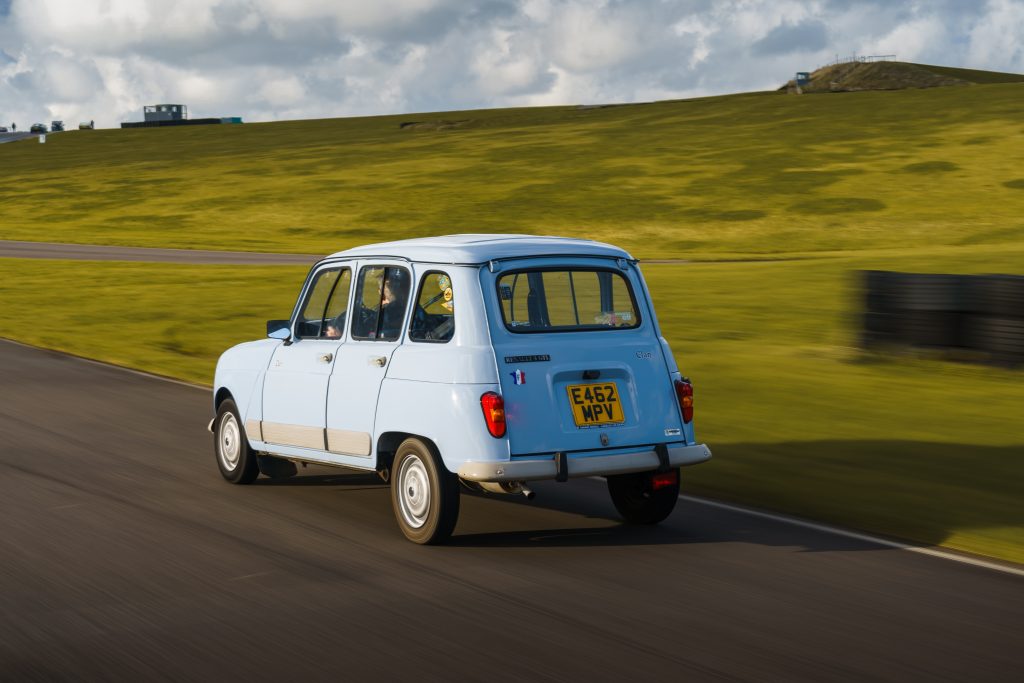 2022 average Hagerty Price Guide value: £5346
2021 average Hagerty Price Guide value: £5238
Difference: +2.1%
The Renault 4 has moved the dial, up by 2.1 per cent over the year. Although most prices in the UK are still relatively flat, there have been some big auction sales in France with two – a Renault 4 L Clan and a 4 L Monte Carlo Historique – selling through French auction house Artcurial for more than €16,000 (£14,000) each. The bigger prices are coming here, too: in February, Brightwells sold a UK-market 4 GTL with under 22,000 miles on the clock for £11,872. A good Renault 4 is still a car Hagerty would pick as one to watch.
1993 Renault Clio Williams 1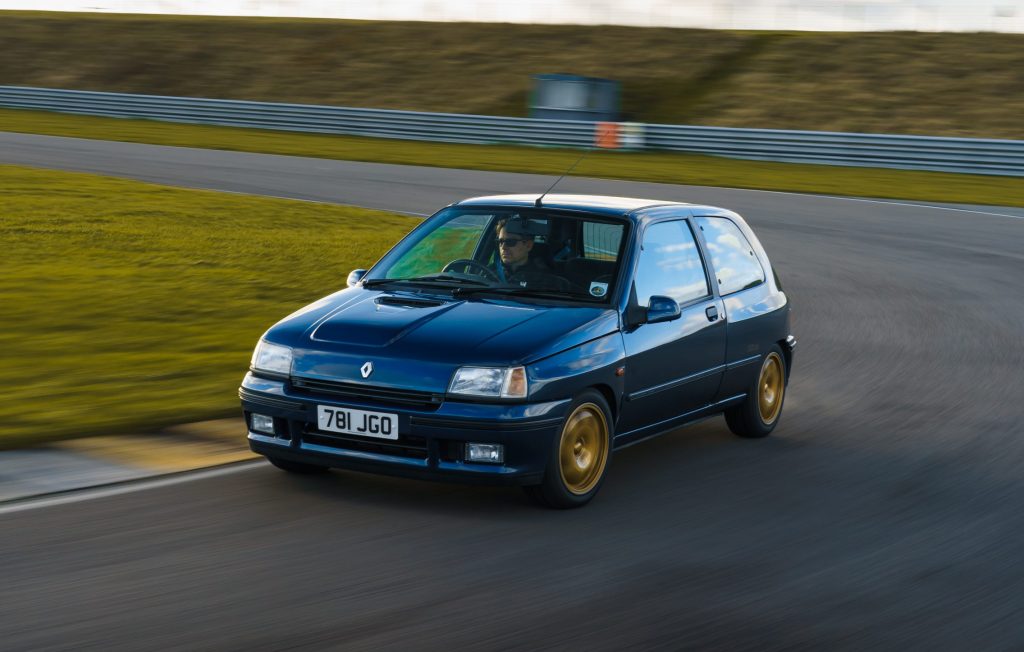 2022 average Hagerty Price Guide value: £16,583
2021 average Hagerty Price Guide value: £16,425
Difference: +1.0%
The second Renault in our list also increased, but not quite to the same level as the 4. The problem with using an average for the Clio Williams is that the tattier ones don't make much at all, while the immaculate ones tend to do very well. Hagerty's top value is currently £26,200 but we've recently been made aware of three that have changed hands privately for well over £30,000. Something of an icon from the '90s hot hatch movement, the Clio Williams is a hoot whatever its value.
1977–1986 Rolls-Royce Camargue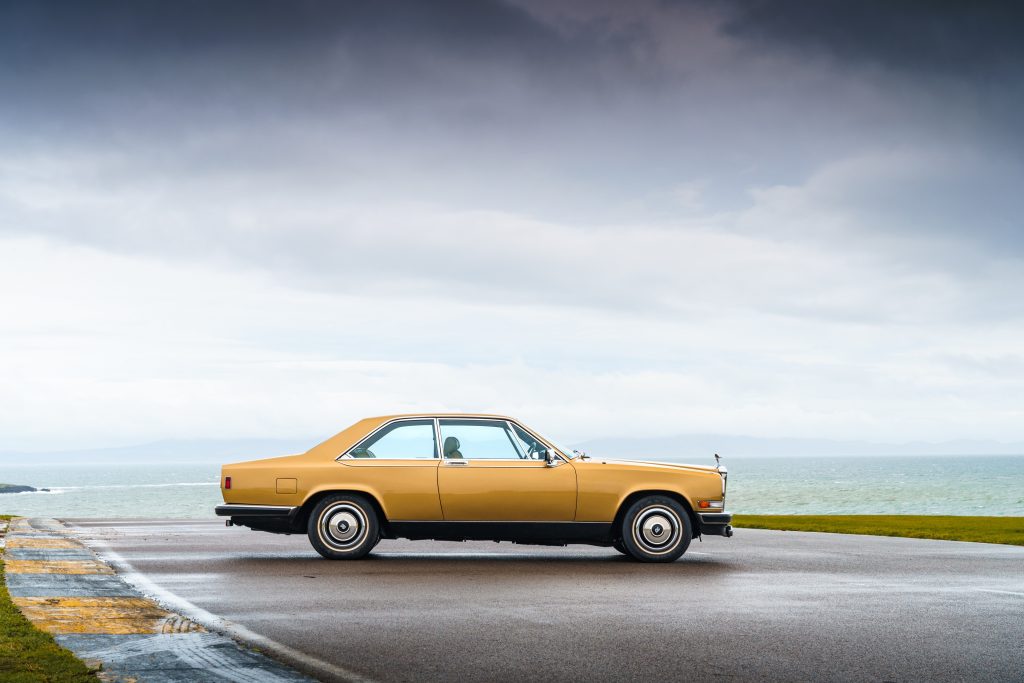 2022 average Hagerty Price Guide value: £47,023
2021 average Hagerty Price Guide value: £41,506
Difference: +13.3%
The fabulously flamboyant Camargue is our out-and-out winner when it came to value increase this year, with a healthy 13.3 per cent rise. We don't see many of these for sale in the UK, but in both the US and Europe, values have been flying: one sold at a Mecum auction in the USA in January for $79,200 (£58,278 at the time) and Bonhams sold one in The Netherlands in March for €63,250 (£53,093). Plus, Hagerty have seen a significant, 31 per cent increase in quotes for the Camargue over the last couple of years, with the majority (60 per cent) of owners being born since 1965. Even with the rise in 2022, it remains a lot of car for the money.
1969–1976 Triumph TR6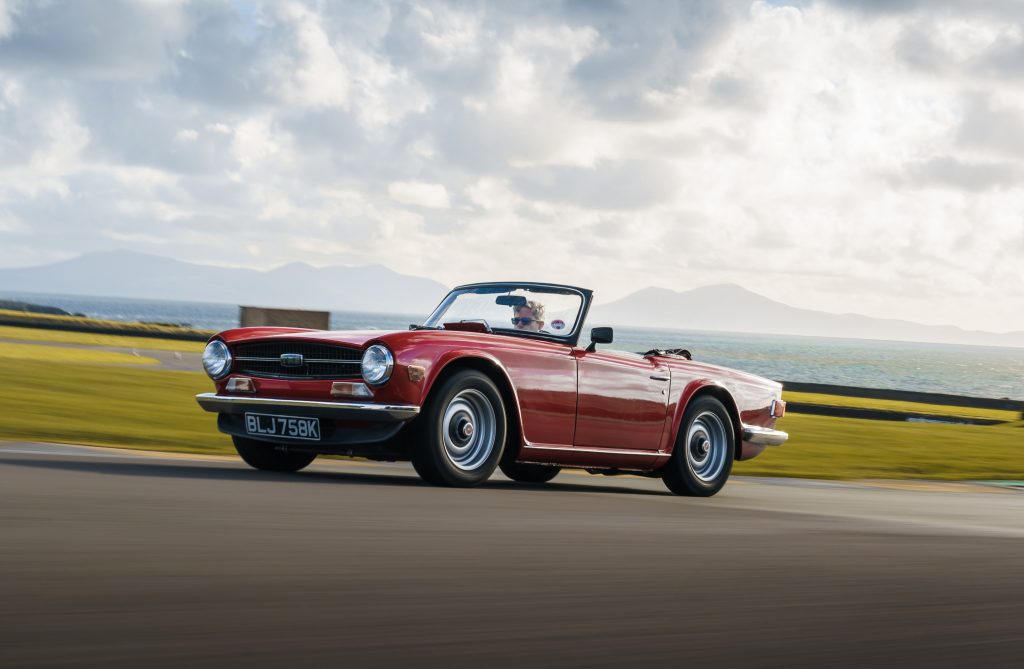 2022 average Hagerty Price Guide value: £22,900
2021 average Hagerty Price Guide value: £23,100
Difference: -0.9%
A tiny £200 drop in the average price shows that TR6 prices have held steady this year. They are still one of those 'grey' classics that competes in a field of other very strong characters including the MGB, the Alfa Romeo 2000 Spider Veloce and the Lotus Elan. That said, we stand by our prediction: these are characterful, enjoyable British roadsters with a superb support network of parts manufacturers and they are just a bit different to the other, maybe more predictable picks.
1979–2002 Volkswagen T3/T25 camper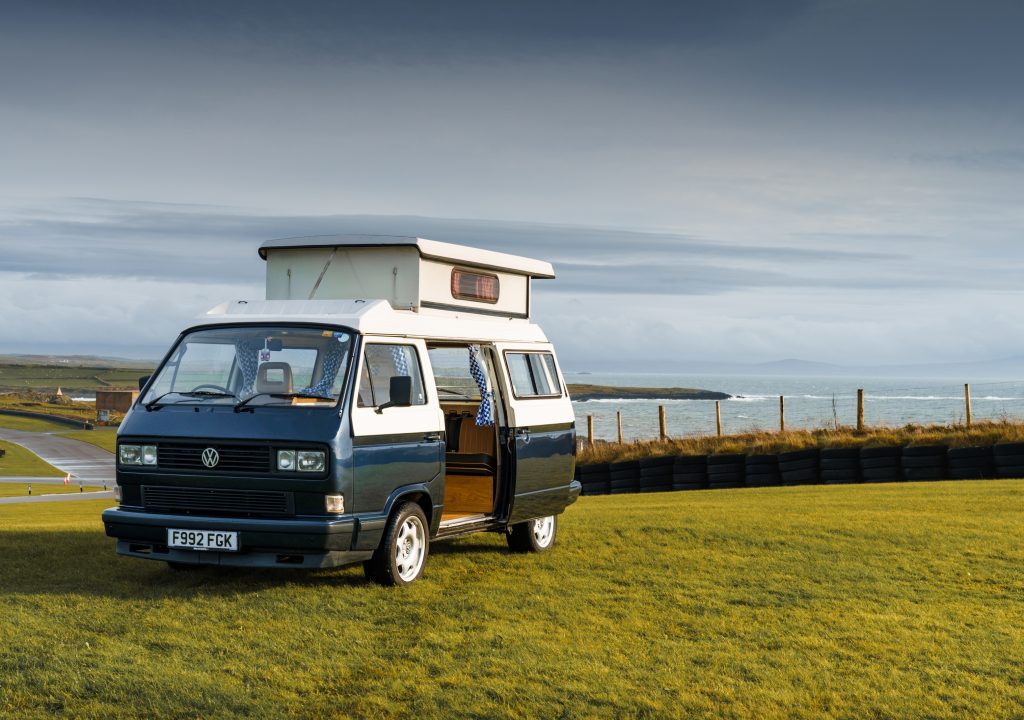 2022 average Hagerty Price Guide value: £12,875
2021 average Hagerty Price Guide value: £13,423
Difference: -4.1%
We chose the VW T3/T25 off the back of the Covid 19 lockdown when 'staycations' were all the rage. Now the airports are buzzing again and the 'great reset' with visions of lovely trips to Dorset and the Lake District have faded a little. The average value of T3s has dropped a little as a result, but in real terms a correction of around £550 isn't a great deal. From the other side of the Atlantic, things are distinctly looking up, where the median Hagerty quoted value has risen from $13,500 to just over $23,000 in the last 12 months. Where the US leads, we always tend to follow on, eventually.
Read more
2022 Bull Market List: 10 of Britain's hottest collectable cars
2023 UK Bull Market List: 10 collectable cars primed to take off this year