Jesse Crosse started as a motoring hack in 1982, was launch editor of Performance Car magazine and signed up an unheard writer called Jeremy Clarkson. He now writes about automotive technology, and spends his time restoring a pair of fast Fords, a 1968 GT390 Mustang fastback, and the same Ford Sierra Cosworth long-term test car he ran while editor of Performance Car. Here he shares tech tips for the have-a-go DIY car enthusiast.
A compressor is one of the most useful tools to have in any workshop, big or small, because they are so versatile. If you're struggling to think of what you can do with one, the answer is virtually anything. But more importantly, there are some things you just can't do without one.
How much is your car to insure? Find out in four easy steps.
Get a quote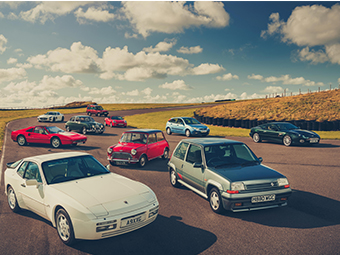 Lets have a look at the list. With a compressor, you can blow tyres up quickly up, spray things, paint things, liquid clean things, blast clean things, drill things, grind things and cut things in all sorts of ways. One of the most invaluable and regular tasks a compressor can perform is the simple cleaning of components with compressed air.
That might be anything from a brake component you're rebuilding on the bench to blowing out oil and water galleries in a cylinder block. There are some bigger tools that can't be operated without a compressor. For example, some DIY car lifts with pneumatic failsafe systems must be connected to a compressor to work.
Compressors come in many shapes and sizes and things to consider are your budget (obviously), noise, and what you want to do with it. We'll stick to single phase electric compressors here because that's what the vast majority of amateur mechanics will need, so the question is which one?
Let's take a look at the use it's going to have first. With any kind of air tool, so drills, grinders, sheet metal cutters, cut-off tools for making fine cuts in bodywork, bodywork saws, smaller DIY blast cabinets and so on, it's all about 'free air' supply, the volume of air a compressor can deliver, and not pressure. All workshop compressors from smaller portable machines right up to a few horsepower, have compressed air reservoir cylinders called 'receivers'.
On top of that sits the motor and compressor pump. Air is compressed into the cylinder and air to be used is drawn from that. This means if the tool on the end of the airline is well matched to the compressor, the compressor isn't running the whole time or worse, running out of puff. That doesn't mean a large tank is a substitute for the volume of air the compressor pump can shift however.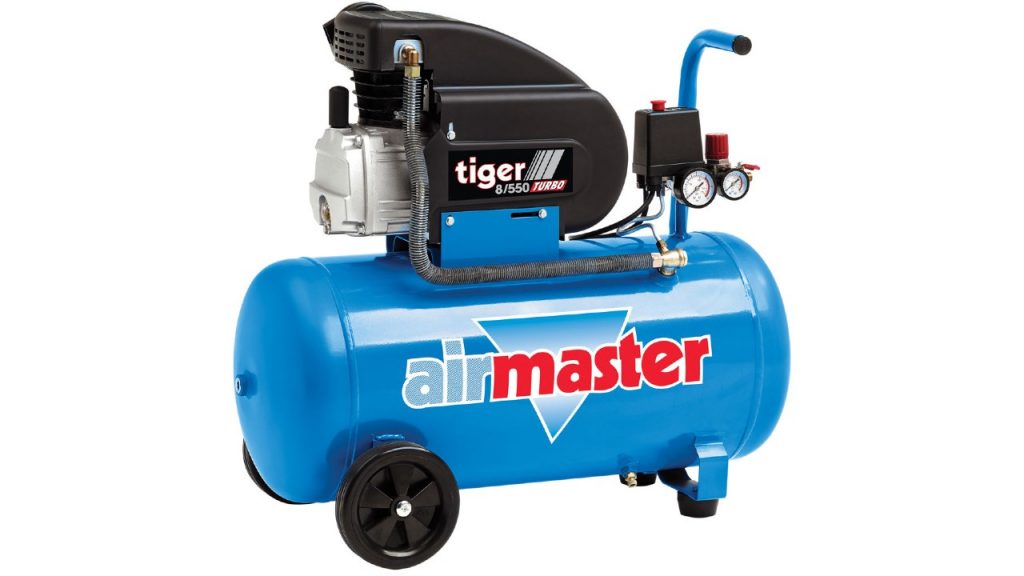 A smaller 230-volt DIY compressor which is easily portable and good for small spraying jobs, blowing up tyres, using compressed air for cleaning things and at a pinch driving an air wrench, will set you back around £120-£300 and will probably have a 24 to 50-litre receiver, deliver around 7-10cfm (cubic feet per minute) and run comfortably on a normal 13 amp domestic supply.
For serious work, about the biggest 230-volt machine that will run from a domestic supply will have a 3hp motor, a 200-litre tank and deliver 14cfm of air – enough to run even air-hungry bodywork tools. Big machines like this draw 2.25kW but cause a spike when they start up and must be connected to a 30-amp supply (like a cooker supply). They're also very heavy and noisy so think about where it's going and whether it will annoy the neighbours.
A rig like that will cost close to £700 or more and is classed as a professional machine. Twin motor units are available which, for example deliver 28cfm but push the price up into the teens and draw well over 4.5kW of power.
There are low noise compressors available but either the volume of air they deliver is too low for driving tools or they are very expensive. When choosing air tools, most are advertised with a rating of more than 14cfm on load (when they're actually cutting, grinding, polishing or drilling,) but they do work fine on a 14cfm machine.
Bear in mind that for a larger machine, you'll also need a separate pressure regulator and water trap to easily set the operating pressure of each tool and supply condensation-free air to the tool.
Read more
Socket Set: How to decide whether to fix-up or restore a car
Five must-have mods for your classic car
2 essential automotive chemicals for your garage | DIY