Jesse Crosse started as a motoring hack in 1982, was launch editor of Performance Car magazine and signed up an unheard writer called Jeremy Clarkson. He now writes about automotive technology, and spends his time restoring a pair of fast Fords, a 1968 GT390 Mustang fastback, and the same Ford Sierra Cosworth long-term test car he ran while editor of Performance Car. Here he shares tech tips for the have-a-go DIY car enthusiast.
Restoring a car is one of those things that polarises opinion. For some, a disintegrating heap of unknowns sets the eyes aglow and the prospect of getting stuck in and lovingly bringing it back to a state of gleaming magnificence is irresistible. For others, it's something to run away from as fast as possible. But here's the thing. What exactly is a restoration? What's the difference between a fixer-upper and a full restoration and what's in between?
How much is your car to insure? Find out in four easy steps.
Get a quote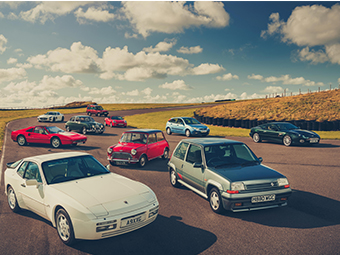 The answer is, it's a linear path between the two from hopeless case where little of the original can be salvaged, to a step-by-step rebuild. A full restoration doesn't mean a bit of tinkering or re-commissioning, it's more than that. It's something where the ravages of time, neglect or abuse make it essential to take a car completely apart and lovingly put it back to together again, repairing, refinishing or replacing every detail along the way. But if a car is in relatively good condition, and it's easy to identify individual areas that need major work but others are sound, a refurbishment may do the trick. How far you go depends on your skill set, the depth of your pockets or quite possibly both, but be warned, it's addictive. The question is, how do you decide whether to fix-up or restore an old car?
Let's assume you're planning a hands-on approach with tools at the ready. When eyeing up a car that needs a significant amount of work, a good starting point is to figure out if it's all there. If it's rare and parts are scarce, the job becomes harder. Even if parts need replacing, it's useful to be able to see the original and how and where it fits exactly. Then be realistic about the condition of the bodywork, do your research and know which areas to check. Every car will have weak points and trouble spots, and the decade in which a car was made gives a clue as to what you might be up against.
For example, the bare shells of cars in the 1960s and 1970s didn't undergo electrophoretic coating prior to painting as they do today. Paint finishes were relatively unsophisticated and on British cars, priming was sketchy and underseal was an optional extra. That had it's pros and cons because whereas it protected the underside of a car from the weather when it was new, once deterioration set in it would trap water, accelerating rot.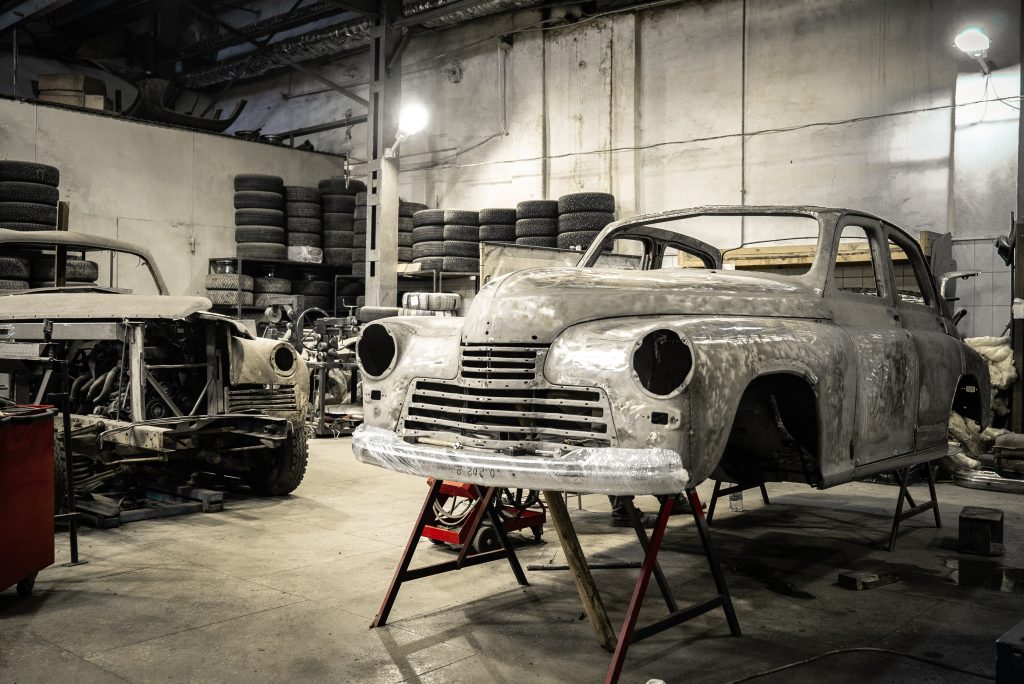 Bodywork can be one of the most expensive and difficult areas of a car to restore and underestimating the condition pushes up the cost and time it takes to restore. Hidden spaces trap water, the damage only visible once the shell is stripped. Those areas are usually predictable, known and a good inspection and asking the right questions can often give an idea of what you might be up against. A more experienced eye is handy to have along too, especially someone who has experience with a certain marque of car. The appearance, look and feel of a car can give someone who's seen plenty of them an immediate feeling for whether it's right or wrong. That goes for authenticity too.
The mechanical side is easier and again, doing the research and knowing what can be bad news on a particular model is the first step. If you're planning a full restoration it doesn't matter so much because everything should be getting rebuilt. For engines, that means a re-bore or sleeve of the cylinder chambers, a crank grind or all new bearings throughout, new pistons, water pump and oil pump – the whole nine yards. If an engine is a runner and sounds more or less OK, that doesn't necessarily mean it's fit and well. A strip down can sometimes reveal unexpected horrors so be prepared for that in your budget. The same applies to the transmission and driveline although major problems in those areas are likely to be more obvious.
Once you've made a decent assessment of whether a car is reasonably sound or not, you can decide at what level any work will have to be pitched. If a body shell clearly needs a lot of fabrication work or replacement panels, it's really not worth tackling individual zones, better to take it right back to the metal and see what you've got. Otherwise, keep looking for something sound.
The in-betweeners are arguably the hardest to get right, a good body requiring mechanical rebuilds for example. I found an E-Type like that once (when they were cheap). Although it had been rebuilt to some extent with the body quite well restored and it was rust free with a lovely original interior, the engine had been inspected but not fully rebuilt and it needed it badly. Next time we'll look at what's involved in properly restoring body shells and what it entails. In the meantime, happy hunting!
Read more
Socket Set: Maintaining your car's ignition system
Socket Set: Using torque wrenches, what they do and why they're important
Socket Set: Tappet adjustment on classic four-cylinder engines