A rusty nut can be the difference which makes a five minute job become a five hour job. Rounded or snapped fixings can soon result in lots of swearing, followed by blowtorches, welding guns and angle grinders.
This means it isn't just double entendre enthusiasts who love a bit of penetrating fluid. A quick squirt over your stuck nuts could mean you are making a cup of tea with a satisfied look on you face rather than reaching for increasingly bigger tools.
To test the best, we tried five concoctions on rusty fixings from an old trampoline which had been lingering in the garden for a decade. With identical nut and bolt combinations, we tested how long the fluids took to seep through the threads and if any rust removal occurred.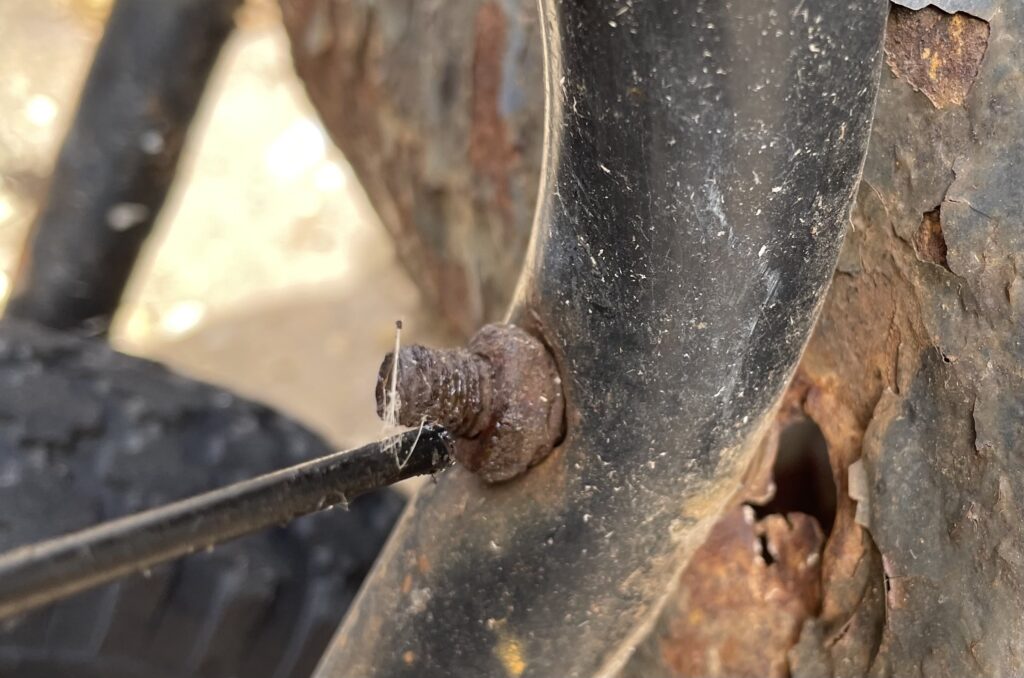 For the next part of the test, we then tightened the 20 wheel nuts on a 1984 Land Rover to the correct torque before leaving them for eight weeks. We then applied the fluids to individual nuts, with one product per nut, on every wheel. We left it to soak for 30 minutes and then tested the torque needed to remove the nuts. An average of the four nuts was noted.
Finally, we wanted to check the ability of the penetrating fluids to use capillary action to climb upwards into threads for particularly awkward bolts underneath cars. To do this, rusty nails were placed in a 2mm pool of the fluid and the height the fluid climbed to after 10 minutes was measured.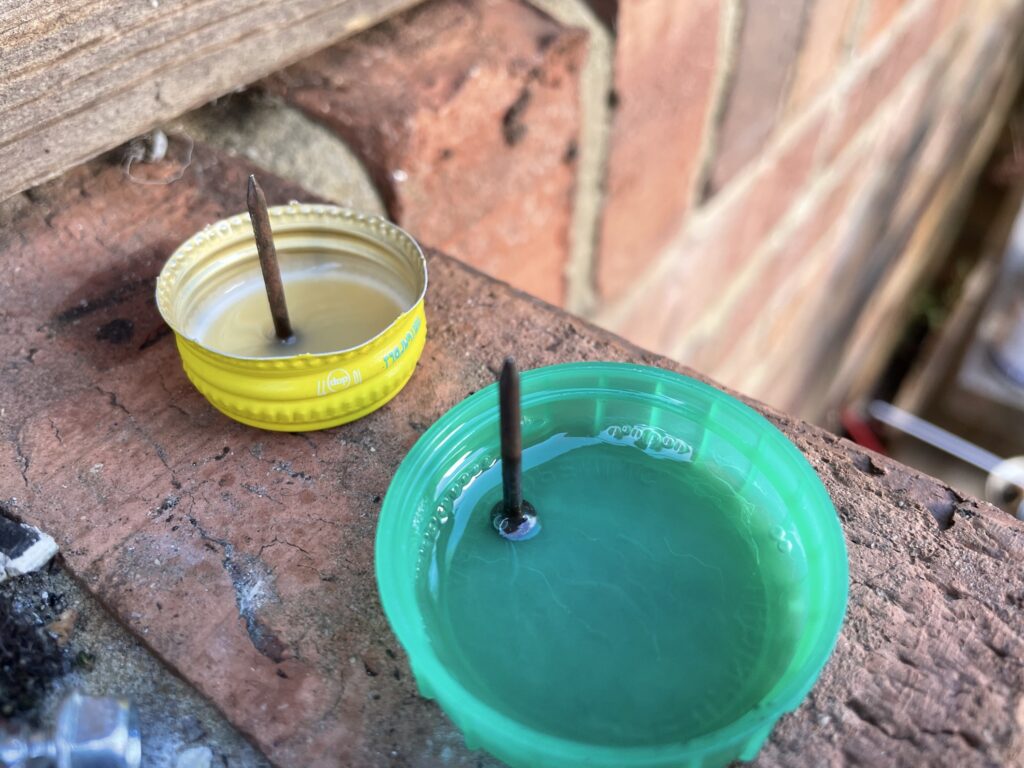 Researching on the internet, it seems many mechanics also swear by a homebrew mix of acetone and automatic transmission fluid. While this might be a good idea if you need a bulk amount of fluid, it worked out cheaper to buy most of our cans than the individual ingredients. It's also less likely to cause damage to you or your car, as acetone can eat into rubber and paint.
Talking of damage, steer clear of sprays which use silicone if you are planning any painting. It can cause disastrous contamination of the paint.
A final word of warning – using heat to free stubborn fixings can be a good idea and very effective, but all of these penetrating fluids are flammable, so be prepared if you are using a naked flame.
Bulldog BDX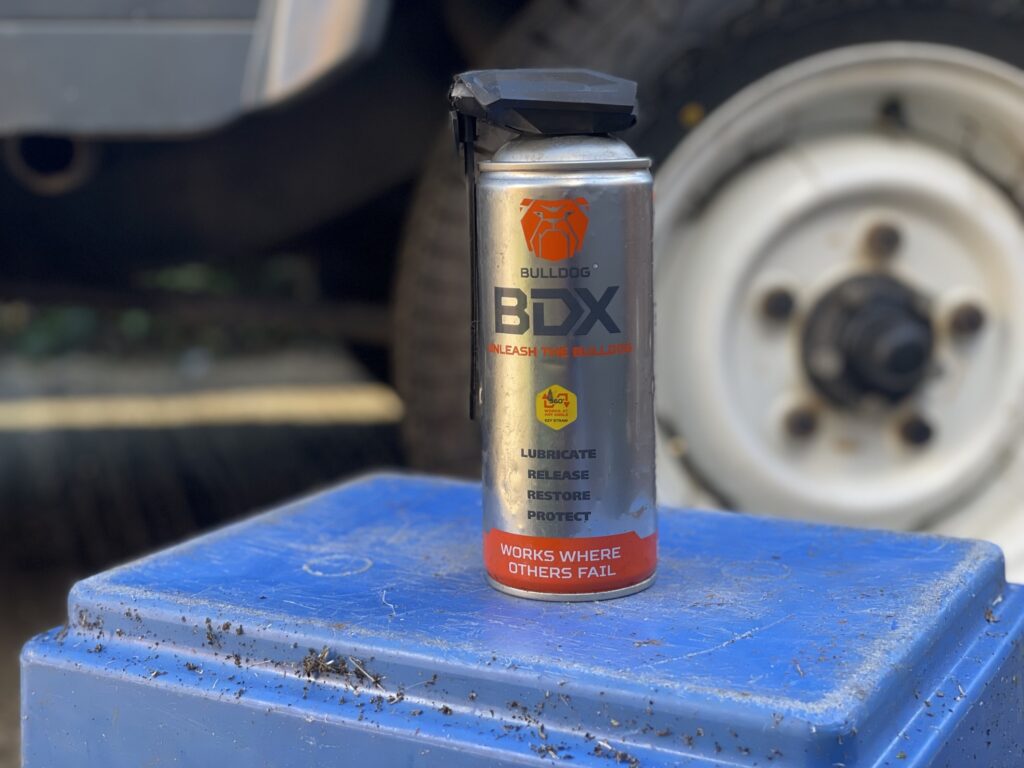 Score: 10
Price: £12.99 (plus £3.95 postage)
Cost per 50ml: £1.62
Available from: lubricantsuppliers.com
BDX is something of an open secret in car restoration circles, heralded as some sort of miracle fluid which could unbolt the nuts on the Titanic within seconds if given the chance. It would need to be good too, as it costs nearly £17 for 400ml once delivered, although you can find it at car shows sometimes for a tenner a can.
On the plus side, we found you didn't need to use as much of it (and the spray from the built in straw was more controlled) than some rivals. It is also said to contain a 'ceramic reinforced PTFE' to ensure it is super slippy – that's the same stuff used on non-stick frying pans.
It certainly seems to work. The rust was easy to wipe off corroded surfaces and it seeped through our bolts quickly and gave the lowest removal torque here. There was a film of protective BDX left too, so the fixings will remain protected.
RP-90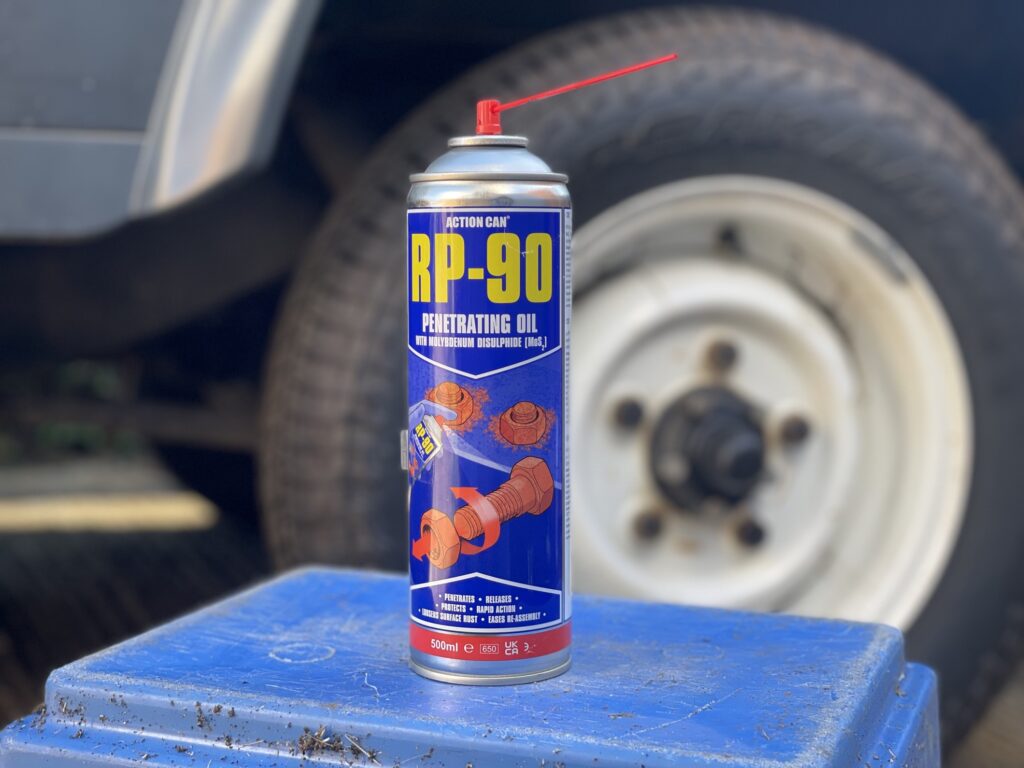 Score: 8
Price: £5.29
Cost per 50ml: 53p
Available from: toolstation.com
The RP-90 looks reasonable value, with £5.29 buying a hefty 500ml can and it is occasionally on offer too. You have to make do with an old-fashioned straw stuck to the side of the tin though, which inserts into the nozzle to give a more focused spray but is easily lost and not as handy as the swivel tubes on most rivals here.
The can blurb claims RP-90 is fortified with molybdenum disulphide and both penetrates and then protects too. It surprised us with it effectiveness too, being the second fastest up the nail capillary test and seeping quickly through the nuts to give a low torque reading. It worked better than the WD-40 for dissolving rust and lubricating too, but it quickly evaporated and seemed to leave very little in the way of protective residue after a week.
WD40 Specialist Penetrant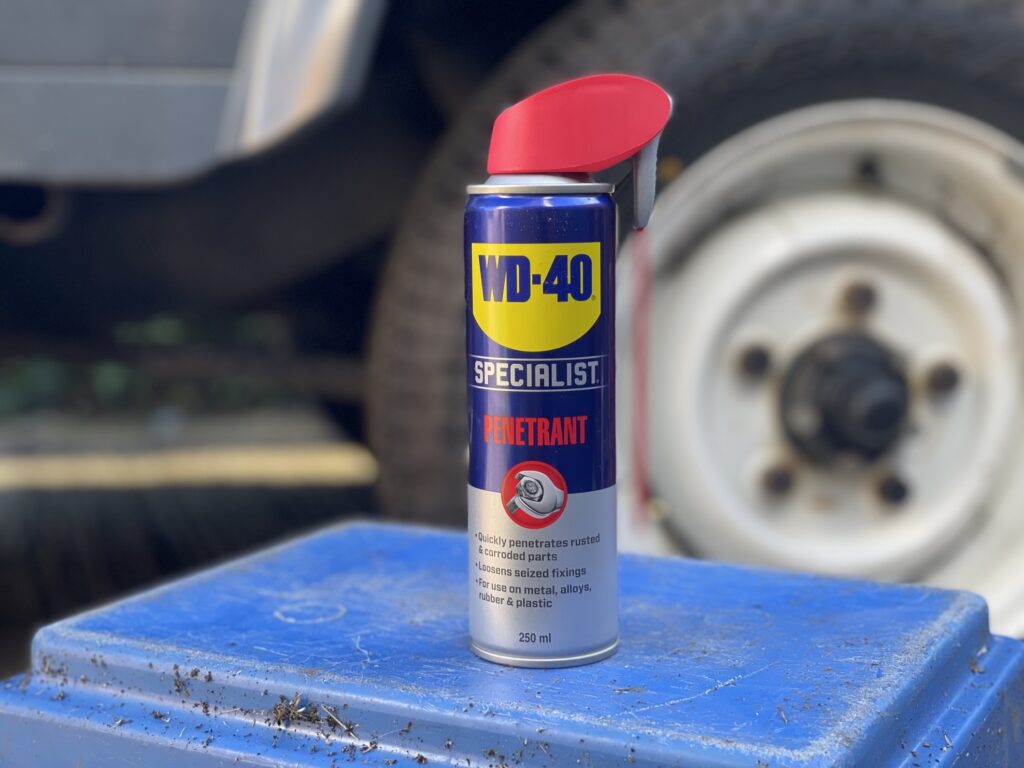 Score: 7
Price: £7.99
Cost per 50ml: £1.60
Available from: halfords.com
The original WD-40 is the product most of us will reach for to fix almost anything that is stuck or squeaking, but there's no doubt that it's a jack of all trades. To be the master of some, the brand now has a range of specialist fluids to do a variety of jobs – among them is this penetrating fluid.
As you'd expect, it works well enough, with a controlled flow from a handy built-in straw or nozzle. It spread quickly over rusty surfaces, coming third in both the nail soak test and the torque readings.
But despite claims to protect the surface, we could see no evidence of the WD-40 on our rusty surface after a week and it had no effect on the existing rust. We were surprised at the cost too – this isn't a cheap alternative to the other 'premium' fluids.
Plus Gas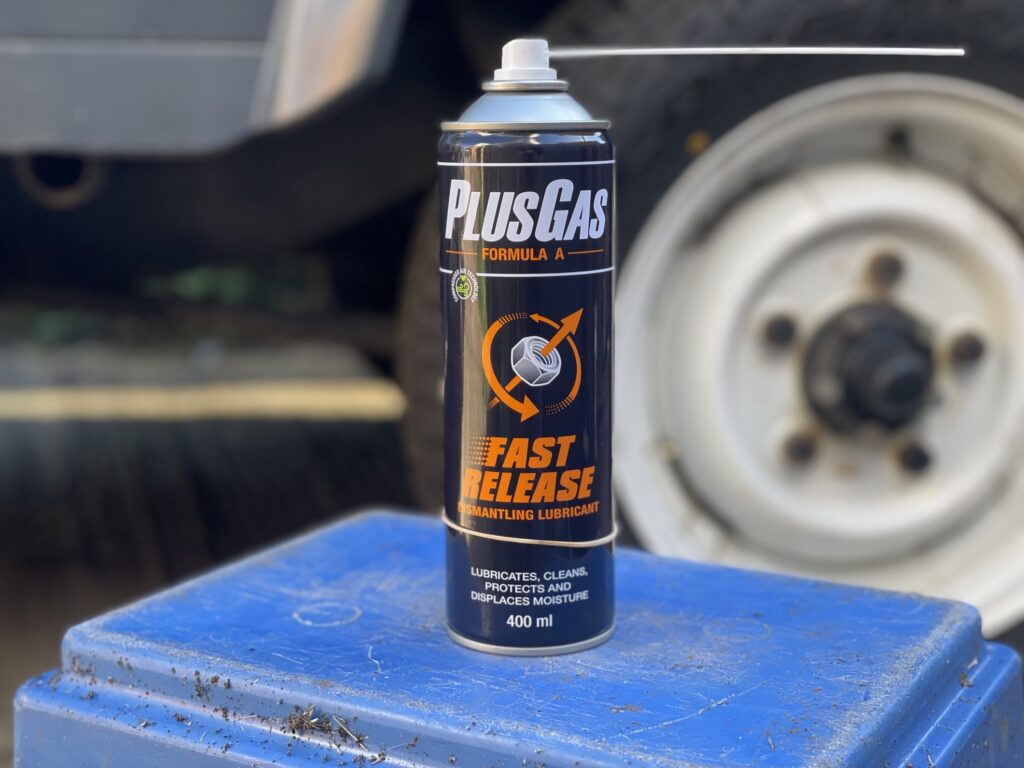 Score: 6
Price: £9.29
Cost per 50ml: £1.16
Available from: screwfix.com
Plus Gas is another name which has been around for generations, and is the penetrant which many mechanics swear by. It is noticeably more viscous than the other penetrating fluids, which has some advantages, but meant it was difficult to control the flow and spread of the fluid when it came out of the straw. While this wasn't an issue on our Land Rover's solid steel wheels, it would be a cause for concern if working near brake parts.
Despite this, it wasn't as fast to soak up the rusty nail but did eventually reach the same height as the RP-90 and WD-40. The torque readings were towards the bottom of the charts too, and although it did seem to have some rust removal effect soon after application, there did not appear to be any protective residue left after a week.
It's also worth noting that the formula is silicone free – essential if you are planning any paintwork.
Bilt-Hamber Ferrosol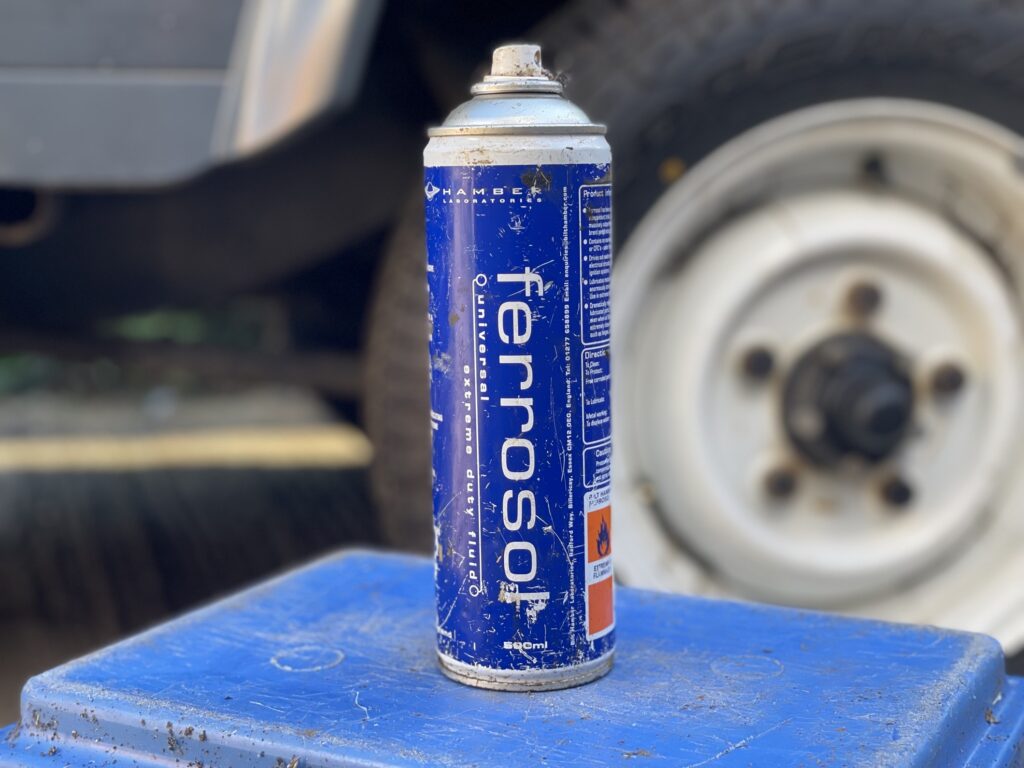 Score: 6
Price: £7.95 (plus £4.96 postage)
Cost per 50ml: 80p
Available from: bilthamber.com
In previous tests the Bilt-Hamber Ferrosol has won as a good all-round lubricant and general WD-40 substitute. That's the reason the can in the picture looks so battered – it gets regular use in our garage. It's worth noting that newer cans get a built-in straw, too.
So to see it at the bottom of this list is a shock – especially as B-H products are usually sure-fire winners. But while Ferrosol is good at most things, it just can't match the nut-cracking ability of the other fluids here.
The issue seems to be that its formulation is thicker, meaning it takes longer to soak through threads. It hardly made any progress up our rusty nail at all and struggled through the tight threads of our trampoline bolts.
On the plus side, it had an interesting effect on the rust itself, turning it darker and making it easy to clean away with a wire brush. There was still a residue left after a week too, suggesting the B-H will provide on-going corrosion protection.
But while it is the can we'd reach to protect a bolt when refitting, it wouldn't be our first choice to remove it in the first place.
Verdict
The rumours are true – Bulldog is as good as people say and is worth the steep cost as it could save you hours of work from a snapped stud or rounded nut. Use it sparingly for the 'special cases' and it could last you long enough to make it seem like reasonable value.
If you are faced with less extreme cases and a lot of rusty fittings, the RP-90 was a surprise front runner, and not just because it is cheaper than the other penetrating fluids here by a substantial margin. The WD-40 Penetrant comes third on points. It does the job but doesn't excel and isn't the value you'd expect either.
Read more
Reviewed & Rated: The best driveway cleaners
Socket Set: You really can rattle-can parts of your classic
I've attended Villa d'Este, Amelia Island… but the Concours de l'Ordinaire is truly special