You might never take your classic out in the rain, but when MoT time rolls around again, you'll need to pay attention to your wipers. Even in dry weather they are vital to clear away dust and bugs to keep your screen clean.
The blades can develop faults which are easy to spot such as splits, tears and irritating judders, but they can also wear out or go brittle gradually, so that you might not notice how bad they are getting. Replacing and upgrading them could make a real difference to your driving enjoyment and safety for less than the price of a few gallons of fuel.
How much is your car to insure? Find out in four easy steps.
Get a quote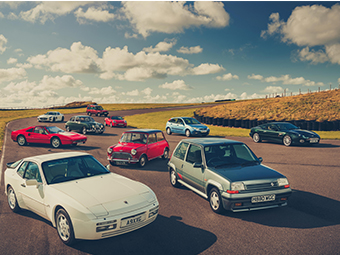 Which blades should you choose from the bewildering array on offer? Are the cheap blades really as good as the named brands? To find out, we fitted 22-inch (550mm) wipers to a Land Rover Discovery and put them through their paces in simulated heavy rain, and also using the washer jets in dry weather. We scored them on quietness, checked for lifting at motorway speeds, then rated for ease of fitting and value. All prices are taken from online sources and are for a pair of blades.
Bosch Aerotwin – Winner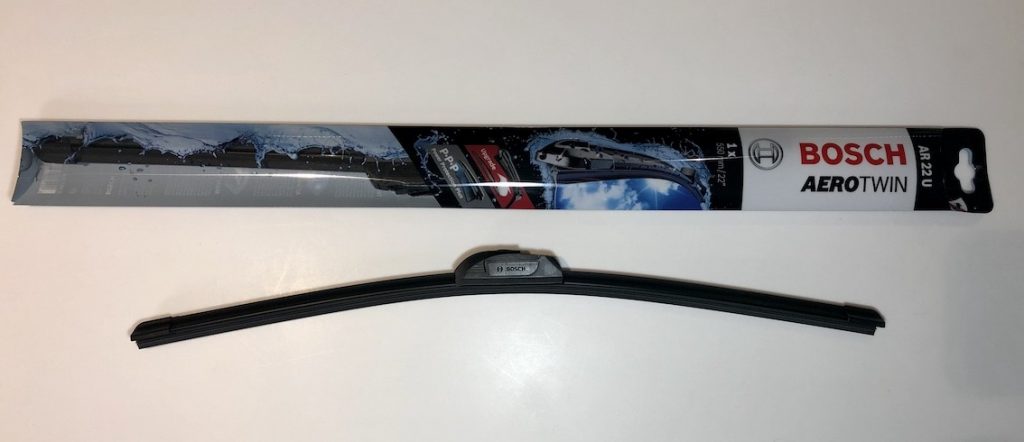 Price: £23.04
Score: 10
Contact: wiperblades.co.uk
There's no getting away from the comparatively lofty price for a pair of Bosch blades, but they were good enough in our tests to make us cough up the money to change over the wipers on two other cars in our personal 'fleet'.
The rubber itself seems to do a better job of clearing the screen than rivals here while the shape of the blade means they are whistle-free at motorway speeds. There seems to be something clever about the locking fitment in the hook on the arm too, as it felt far more secure than rivals once fitted and kept the wipers at the correct angle as they swept – essential to avoid judder. It looks neater and 'finished' too. The Aerotwins might cost a few quid more, but you'll be pleased you paid it when you hit that switch.
Aerowiper – Runner up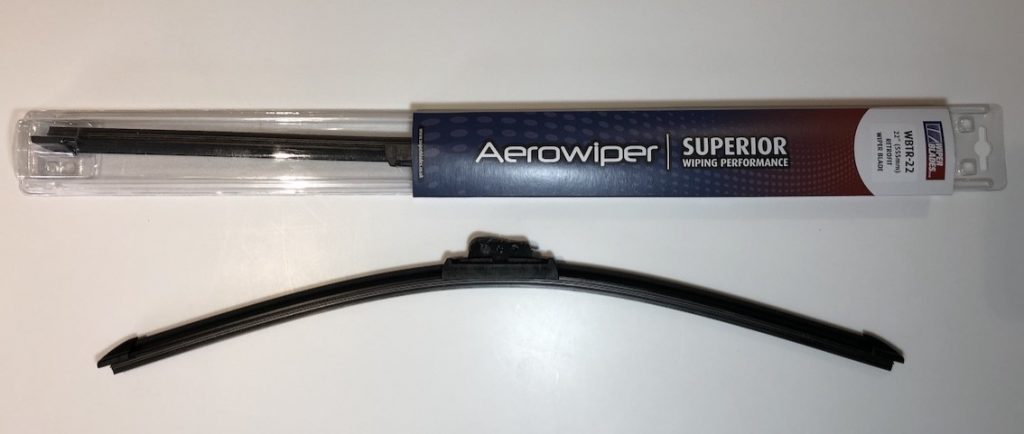 Price: £15.10
Score: 9
Contact: wiperblades.co.uk
If you tend to turn your nose up at 'own brand' products, here's proof that you could be missing out. These Aerowipers from the online supplier Wiperblades.co.uk were not far behind our winning Bosch blades in terms of performance. The connectors slotted easily and securely into our Land Rover's arms, and if we were unsure of how to fit them, a nifty video tutorial is available by simply scanning a QR code on the packaging.
They're not perfect though, and our main gripe is that the connector looks a little cheap and unfinished in the arm. It might not bother you enough to pay the extra £8 for the Bosch, especially if your wipers are hidden by the bonnet when not in use.
Michelin Stealth Hybrid – Runner up

Price: £18.95
Score: 8
Contact: amazon.co.uk
We initially felt a bit cheated by the Michelins. Instead of using the modern-looking spoiler-shaped blades like all the rivals in this test, these are an old-fashioned 'bridged' wiper as you'd expect to see on a budget car or something from the 1990s. To hide this old-looking tech (and presumably to reduce the wind whistling through them) they're enclosed in a rubbery case. It makes them look a fair bit chunkier than the others here.
Six different connectors are included in the pack to accommodate most cars, but our hook fitting was already in place and slotted straight on easily. But the connection lacked the secure feel of the Bosch and we kept double-checking we'd done it properly. The joint looked a bit unfinished too, as though a part was missing. To be fair though, they didn't budge, even in heavy rain.
The wiping performance was decent too. These blades might be old tech but Michelin clearly thinks there's no need to reinvent the wheel – the Stealth Hybrids wiped away our simulated downpours without any issues.
WIPAC Storm X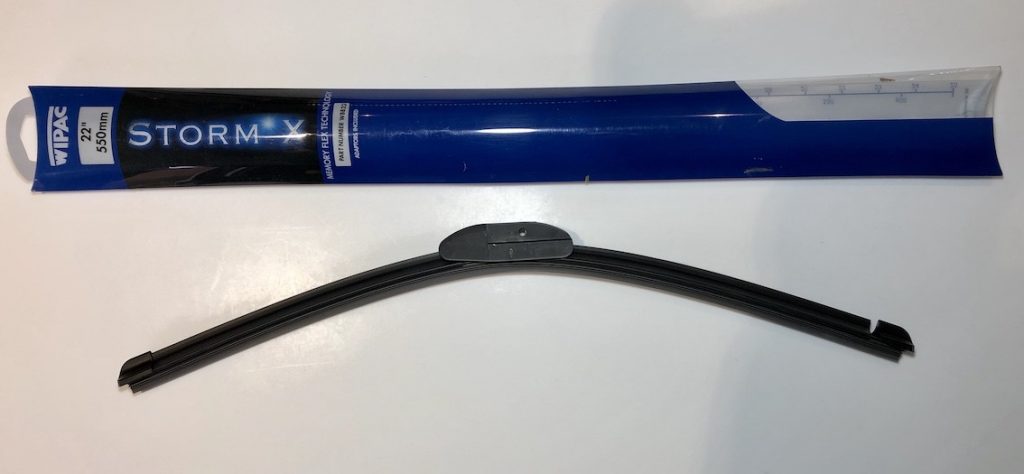 Price: £15.99 (including rear wiper blade)
Score: 6
Contact: eBay.co.uk
It was easy to be tempted by these blades as they're from a brand we'd heard of, probably as a result of looking at too many old car magazine adverts. They are also one of the cheapest on test, especially as a replacement for the rear wiper is thrown in for the price too.
Looking at the pictures online was even more encouraging as they looked identical to our Land Rover's factory-fit wipers, even down to the securing clip which holds them in place on the arm's u-shaped hook.
But in reality, they certainly didn't feel as substantial as the original wipers, with flimsy plastic fittings. The blades themselves left a slight smear in the wettest test conditions and produced an audible 'clack' when changing direction at the top and bottom of the screen. It was easily drowned out by turning up the stereo, so you might consider the Wipacs if you are on a budget and like listening to loud music.
Halfords Advanced Silicone Wiper Blade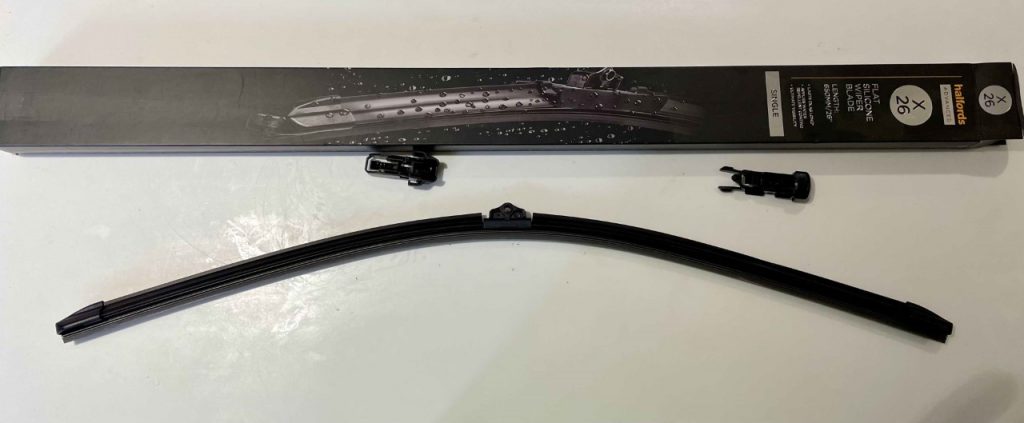 Price: £52 (pair)
Contact: halfords.com
Rating: 5
We haven't got the price wrong on these – they really are £52 for a pair of own-brand wipers. The company claims its Advanced blades are a revolution in wiping, as they use silicone instead of vulcanised rubber. This is supposed to apply a water repellent coating to the glass surface as it wipes, which should eventually make the water 'bead' off the surface – just like rain off a waxed bonnet.
We were keen to try it, but our plans were initially thwarted as the pack doesn't include an adaptor for the hook fitment of our Discovery, despite it being the most common used on cars.
Instead, we tried it on another car, but couldn't detect any coating being added or see the promised beading effect either. On the plus side, the wiping performance and lack of noise were a match for the Bosch, but there's no way we could justify the price.
VIPA Blade Set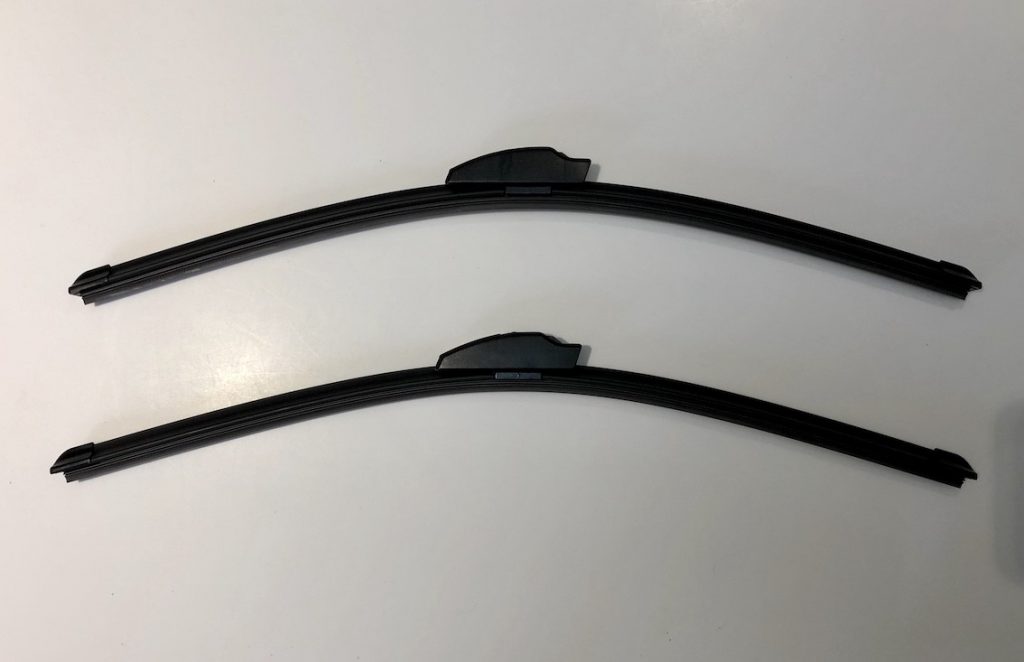 Price: £19.99
Score: 5
Contact: amazon.co.uk
Many of us will head to Amazon in search of new wipers as it's so convenient. Once there you might be offered these VIPA blades which are described as a "premium OE direct replacement", and do indeed look like the original blades fitted to our Discovery.
However, the reality isn't quite as premium. The blades arrive loose in a box with brittle-feeling parts rattling around.
The wiping performance was acceptable with only some light smearing, but despite double-checking the size and fitment, the driver's side blade clonked on the windscreen surround at the top of each wipe. It became infuriating on every drive.
At £19.99 they weren't cheap either, although the price does include a rear wiper.
Verdict
They might be on the pricey side, but we think the Bosch Aerotwins are worth the money – especially if you keep your eye out for special offers which appear online. We saw them for a fiver less than the price here the week previously but the rules say we have to use the price on the day of writing. They're easy to fit, look good and wipe perfectly while remaining quiet.
The own-brand Aerowipers from wiperblades.co.uk and old-fashioned Michelins were closely matched in terms of performance but the better-value and sleeker looks of the Aerowipers meant they edged ahead.
We must give a special mention to the Wipacs too – getting three wipers for less than £16 is brilliant value.
Read more
Reviewed & Rated: DAB adaptors for classic cars
Reviewed & Rated: Touch-up paint kits
Reviewed and Rated: 9 multitools put to the test