You've probably read our 2021 Christmas gift guide already, but you didn't think we were going to ignore those who prefer their classic experience on two wheels, did you?
We've selected a handful of the best gifts for bikers this Christmas, from helmets and gloves to saddle bags and beard oil, and a few more besides. You've now got a month to get those presents in – or snap them up if there are offers during Black Friday, tomorrow – so get reading, and then get cracking to beat the postal rush…
Outlaw saddlebag
Price: £189.00
Shop at: tripmachinecompany.com
So swish, even Santa might invest in a few of these for his sleigh. Described as a "messenger bag gone rogue" by its maker the Trip Machine Company, the Outlaw saddlebag has a 17L capacity which features internal pockets and a laptop compartment on the front to protect it from impact when the bag is mounted onto the bike. Made from heavy duty leather, it's available in cherry red, classic black, vintage tag and tobacco (pictured) and comes with equipped with a leather shoulder strap, custom mounts and a rain cover.
Beeline Moto sat nav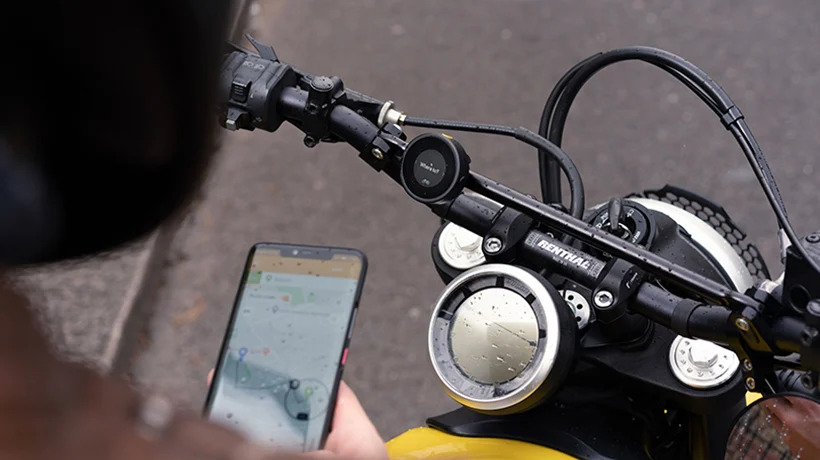 Price: £149.00
Shop at: global.beeline.co/products/beeline-moto
Got plans for a 2022 bikepacking adventure into the unknown? The Beeline Moto sat nav has been given the thumbs up from Henry Crew, the youngest person to circumnavigate the world on a motorcycle, so you can ride out with confidence that this nifty little device knows the road ahead – even if you don't. With worldwide coverage, a 30-hour battery life, and a sunlight readable display that automatically switches to night mode when it detects it's getting dark, there's no need to worry if you want to keep chasing the horizon. When you do decide to call it a day, the secure twist-lock mount makes it easy to detach. Waterproof and shockproof, which is more than can be said for the rider…
The Frank Thomas FT36 motorcycle helmet in pink
Price: £59.99
Shop at: frank-thomas.co.uk
Wearing a paper hat at Christmas is par for the course, but it's inside the FT36 helmet that a true biker's head would rather be at. The full face design is made from ultra lightweight polycarbonate and features a fully removable and washable inner comfort liner. The quick release visor has an anti-scratch coating. Tailored to those with a more petite tête piece, it's available in XS (54cm) S (56cm) and M (58cm). 
Women's leather jacket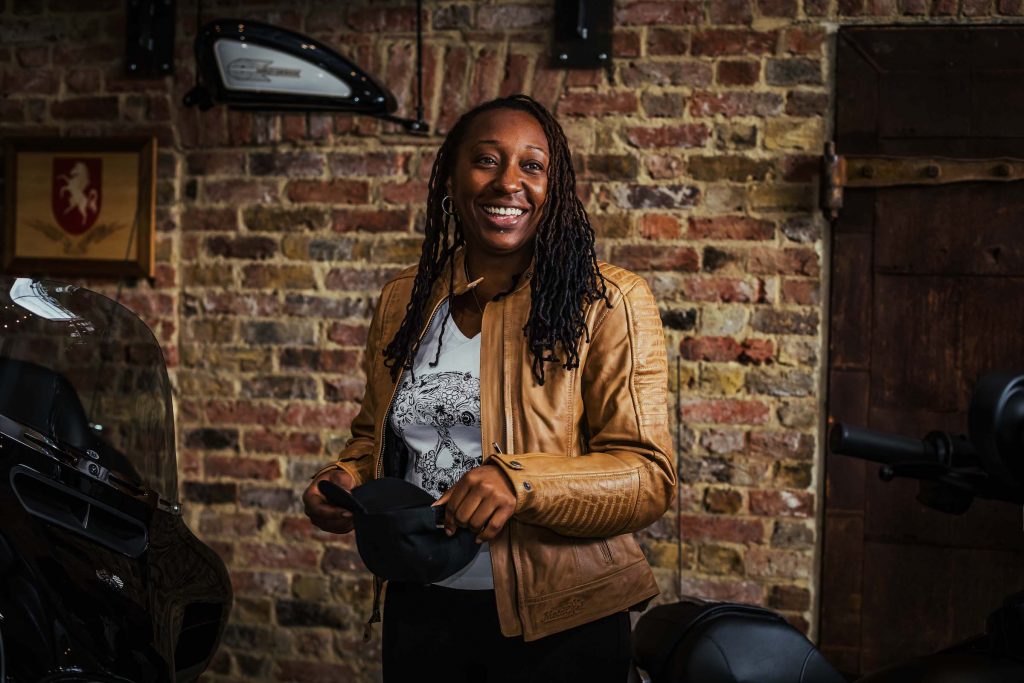 Price: £269.00
Shop at: motogirl.co.uk
Santa wears red and white, bikers wear leather. Less Marlon Brando as rebel biker-gang leader Johnny Strabler and more rebel refined, the Valerie is a versatile and stylish waxed leather jacket with a detachable inner-lining. Smart design features include front and inside zip pockets as well as built-in body armour on the shoulders, elbows and back. 
Quad Lock handlebar mount
Price: £27.96
Shop at: quadlockcase.co.uk
Most people insist on going for a Boxing Day walk, this is your excuse to insist on going for a Boxing Day ride. With multiple mounting configurations and 360 degree arm rotation, the Quad Lock smartphone mount for motorcycles includes an extension arm if extra clearance is required. 
Moto Girl t-shirt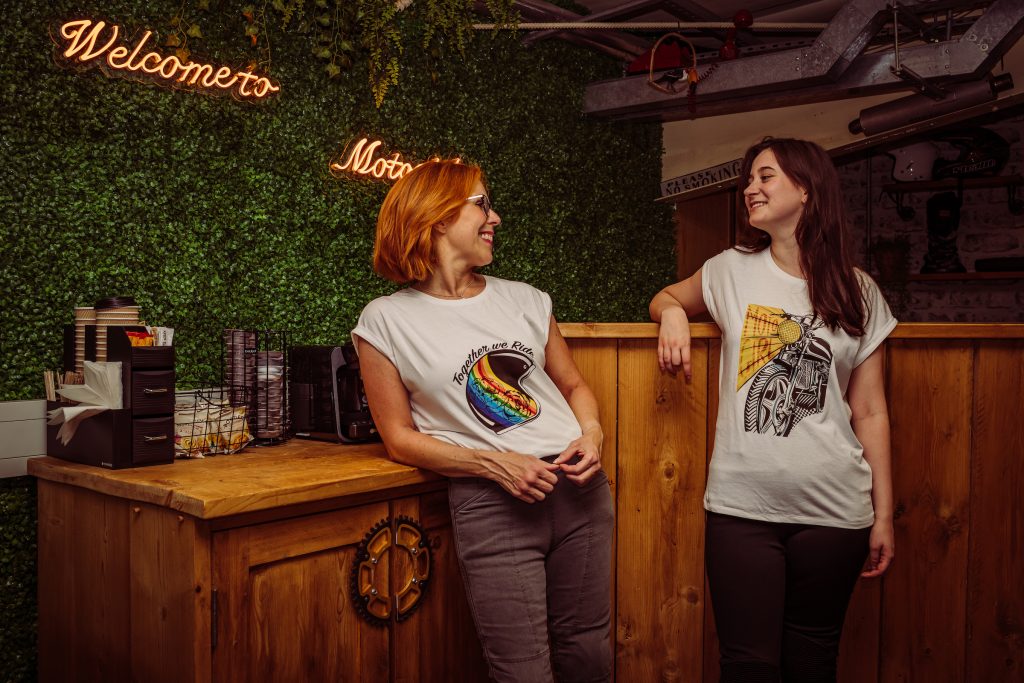 Price: £20.00
Shop at: motogirl.co.uk
Step away from the dodgy Christmas jumpers. This British brand has one of the best collections of motorcycle gear for women we've seen in a long time, and better still, their range includes casualwear. With a loose fit, the Together we Ride t-shirt is ideal for accommodating festive over-indulgence, but if you're off out to party like it's 2019, team it with skinny jeans and a pair of stompy boots. Très biker chic.
Build a BMW R 90 S engine
Price: £175.00
Shop at: meandmycar.co.uk
A little something for that lull between Christmas and New Year, and the beauty of this 200-component engine build is that it can be done in your pyjamas. Once complete, power it up with three AA batteries and you'll have a fully-functional 1/3 scale model of the two-cylinder flat engine that helped make the R 90 S so fast, and so iconic. No glue required.
How To Build A Motorcycle: A Nut-and-bolt Guide to Customizing (sic) Your Bike
Price: £17.99
Shop at: laurenceking.com
Stop fossicking about for bits of leftovers and do your homework. Covering everything from low-input, high-reward jobs such as changing your bars or wiring a new tail light, all the way to fitting front forks or fabricating a custom frame, this comprehensive but easy to follow guide is suitable for all skill levels. For dream custom-bike inspiration, it also includes 32 glossy pages of finished builds to ogle at.
Triumphant beard oil
Price: £14.00
Shop at: captainfawcett.com
Beard baubles really are a thing, but if you want to get someone with face fuzz something they'll genuinely want, look no further than Captain Fawcett's Triumphant beard oil. The contents of this this pocket elixir are the result of a collaboration with comedian, biker and advocate of the hairy jawline Rufus Hound, and its fragrance has been engineered to give off a whiff that evokes the memory of riding a "Triumph motorcycle in an open face helmet on summer days through the British countryside". Let your nostrils be the judge, but aromas aside, it's handy to tame any facial hair that's gone rogue during a ride. 
Neck warmer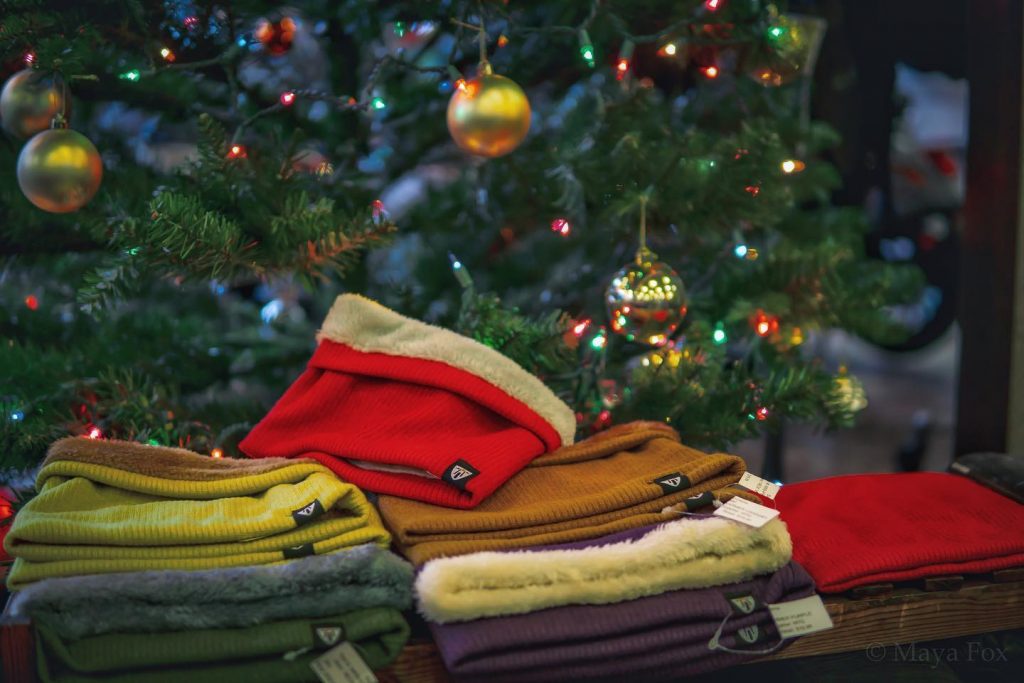 Price: £20.00
Shop at: motogirl.co.uk
An ice 'n easy solution for keeping the cold out. Available in eight colours (including mustard yellow, khaki green, purple, caramel, blue and grey) this neck warmer is the must-have accessory for all-weather motorcyclists. For a solid score, it's also a perfect (and sensible) stocking-filler gift.
BSMC x HEDON Club Classic helmet
Price: £560.00
Shop at: bikeshedmoto.com
Rudolph stands out because of his nose, riders stand out because of their helmets. This blow-your-budget choice is a collaboration between London's Bike Shed Motorcycle Company and luxury motorcycle helmet maker HEDON. Difficult to disguise with wrapping paper, the surprise will come on first sight of its beautiful form. Pearlescent white with a swoop of black and flash of yellow pinstripe, this lightweight headgear has a tan leather trim and comes with two peaks – one white, one in coffee haze.
Fuel motorcycle gloves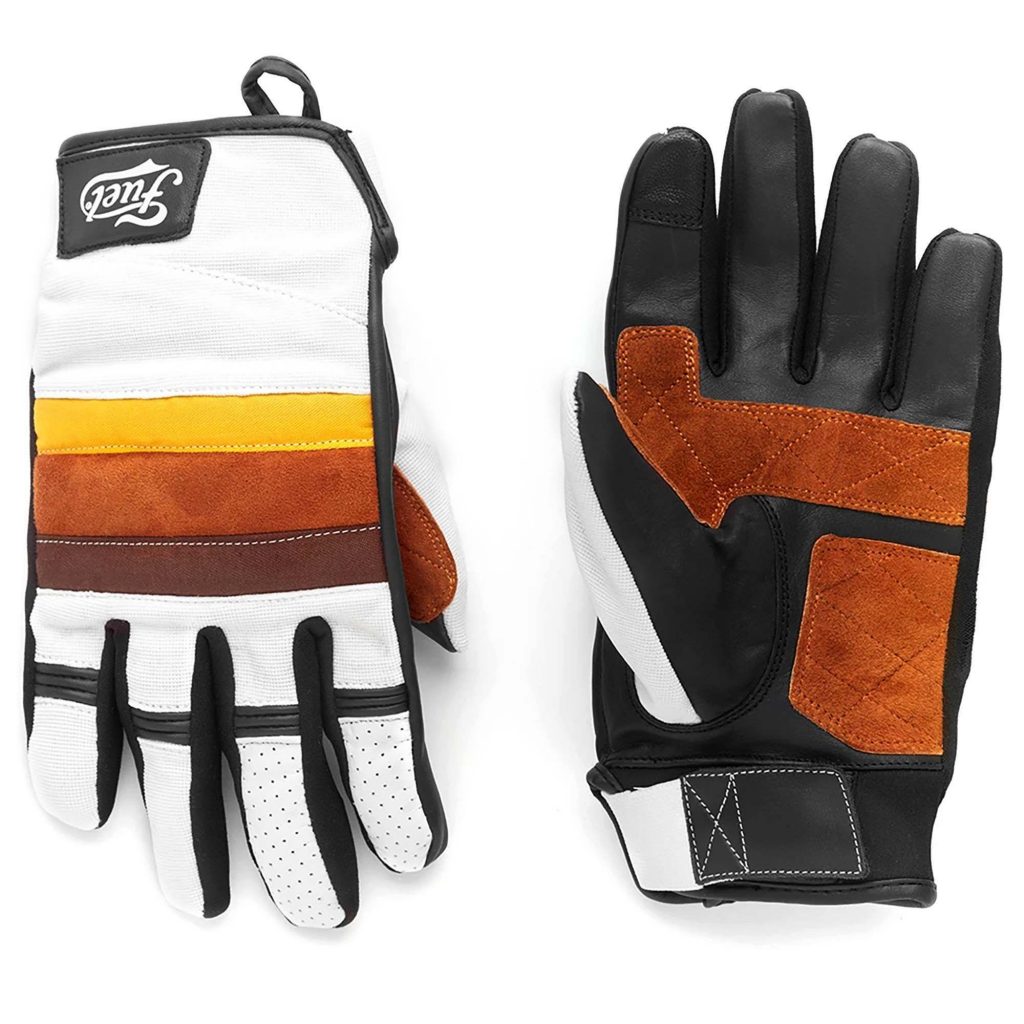 Price: £55.00
Shop at: www.urbanrider.co.uk
Not recommended for using in a snowball fight – if 2021 turns out to be a white Christmas. These lightweight short cuff summer gloves have a velcro fastening and PVC knuckle armour. Made from leather, nylon and neoprene in shades of the seventies the touch-screen enabling perforated index and forefinger bring the design bang up to date.
Read more
Christmas 2021 sorted: the best gifts for car lovers
22 great gift ideas for car enthusiasts this Christmas 2020
It's no wind-up: These 1920s clockwork toys could sell for real-car money