Christmas 2021 is nearly upon us, and if you're anything like us, you'll struggle to think of suitable gifts for your friends and loved ones. We can't promise this list will cover every eventuality this Christmas, but you just might find that suitable automotive-themed gift that makes someone's day.
For big kids
2CV boardgame
Price: £29.59
Shop at: the2cvshop.co.uk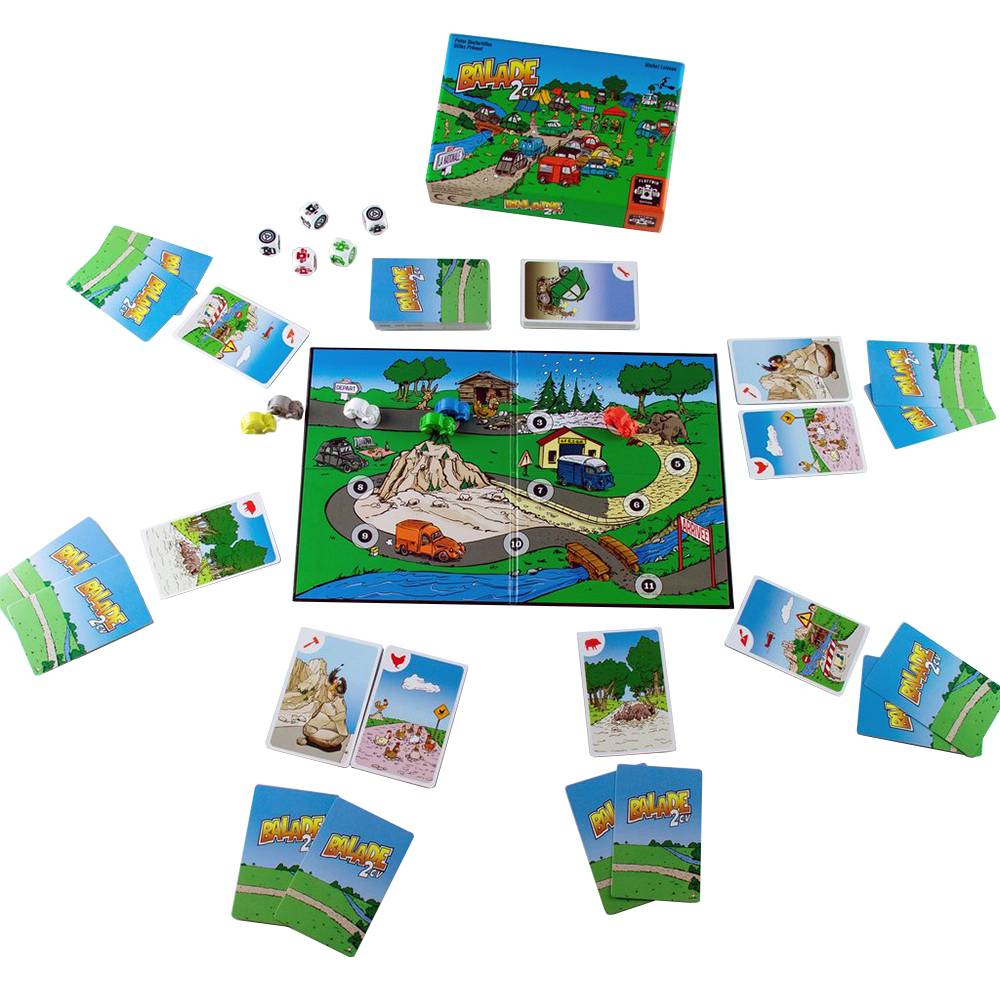 'Tis the season to roll the die, pass the pig, remove the funny bone and race each other to the Arrivee line. Players (a maximum of six) use pitfalls cards to lay traps and slow their opponents' progress along the rural winding road. If you want to win, it's essential to think ahead – clear a road block using a solution card and you could be overtaken. Quirky and simple, just like the 2CV, this French board game offers tabletop torque that's suitable for ages 3+.
James Bond micro Scalextric set
Price: £59.99
Shop at: uk.scalextric.com
If all you can hear on Christmas morning is the repetitive clatter of a plastic car as it meets skirting board you know things have got off to a good start. You get four metres of track, including a loop-the-loop and half pipe, in this 007-themed set. Released to commemorate the 25th Bond movie, No Time To Die, it features 1:64 scale battery powered models of the Aston Martin DB5 and Jaguar X.
Hagerty's Unexceptional Card Game
Price: £6.00
Shop at: narrativebooks.net
How many mundane motors of the 1960s, 70s, 80s and 90s have sat on your drive over the years? Find out with Hagerty's top trumps pick of 52 automotive duds. From a Renault Twingo to a Volvo 240 GL and Fiat 128 1300CL, simply shuffle, deal and hope that your hand contains the best of this boring but much loved bunch.
Hot Wheels advent calendar
Price: £19.99
Shop at: www.amazon.co.uk and www.smythstoys.com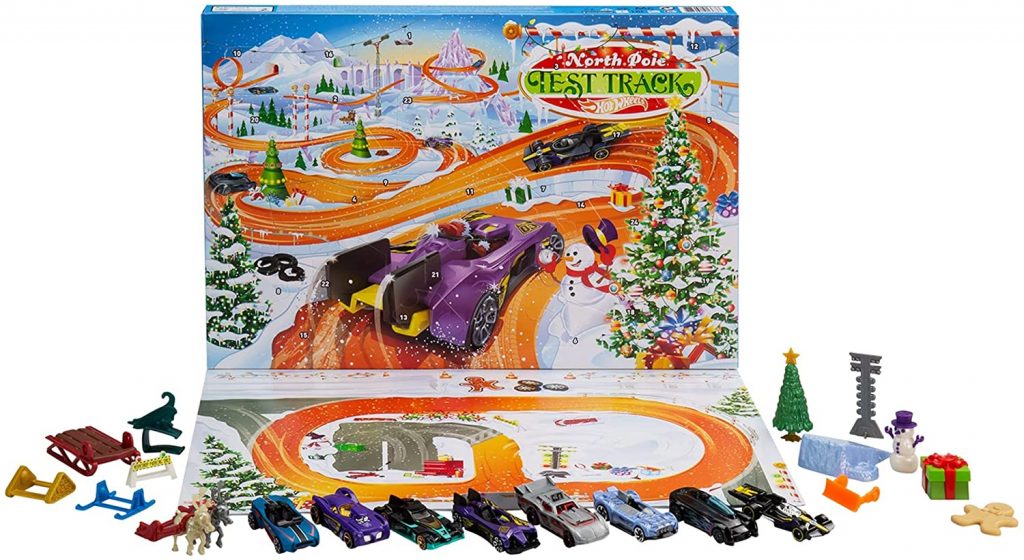 For die-hard fans of the iconic die-cast cars. There are eight 1:64 scale models hiding behind this advent calendar's doors (as well as festive accessories including a detachable snow plough) but there are only 24 to open in total. If you're feeling generous, find your recipient a pocket rocket to unwrap on Christmas Day at Smyths Toys, where cult car racers including the Volkswagen Golf Mk2 are available from £2.99 each.
For tinkerers
Build your own Routemaster bus
Price: a monthly subscription of £99.99
Shop at: www.agoramodels.com/routemaster/
Just the ticket for newcomers to detailed scale model making. Every month for 12 months a box of new parts will arrive in the post, giving builders plenty of time to hone their constructions skills. It's not cheap, but once finished, the 1:12 scale model of Routemaster RM 857 (a big red bus that was built in 1961 and appears as it looked in 1966) weighs in at 14kg and features a fully functional conductors bell and rotating destination sign. No painting required.
VW Camper van advent calendar
Price: £65.00
Shop at:www.notonthehighstreet.com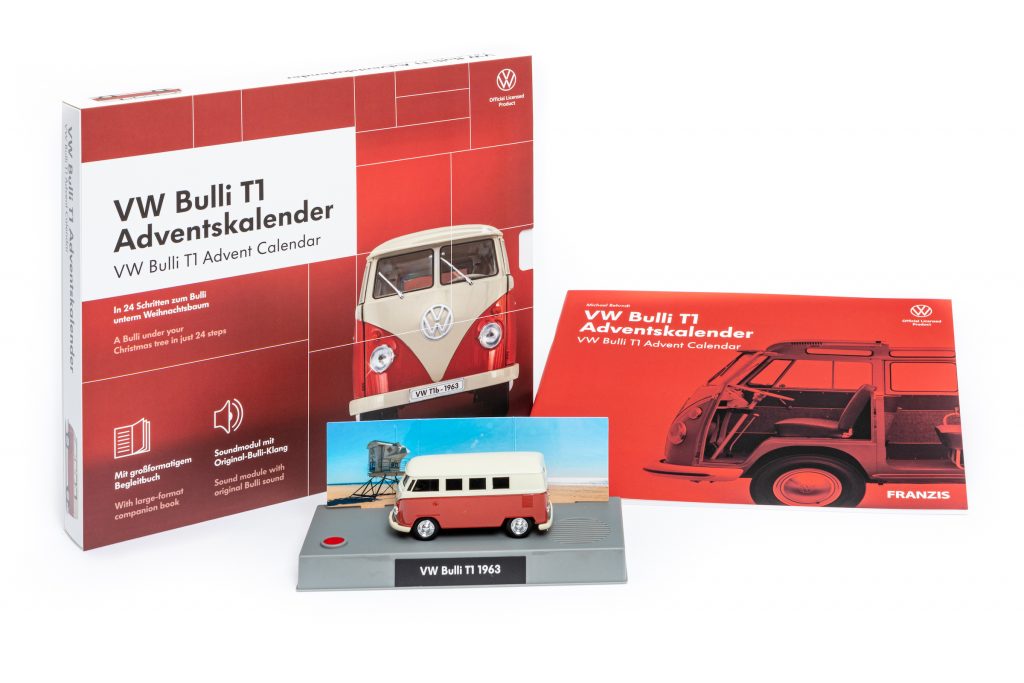 A more constructive approach to the Christmas countdown, and there's not a malformed piece of milk chocolate in sight. This self-build advent calendar comprises 24 component filled boxes containing everything that's required (including screwdriver and screws) to assemble a 1:43 scale 1963 VW Camper van. Featuring a detailed history of the iconic micro bus, the instruction book doubles up as bed time reading.
Ugears mechanical wooden models
Price: from £7.00
Shop at: ugearsmodels.co.uk
Ugears wooden models are a genuine, fiddly joy to get to grips with, and then play with. The drivable model roadster with moving pistons beneath its bonnet is our tried and tested fave, but with an approximate seven hour build time it's an ambitious place to start. The fidget series, which includes a tractor and racing car that measure in at less than 7cms, can take as little as ten minutes to complete, and the 95-piece moon buggy is the next step up. The laser-cut plywood pieces assemble like a puzzle (no tools, screws or glue required) and most projects spring to life with a little help from elastic bands, cranks and gravity.
For the home
Campervan fairy lights
Price: £14.99
Shop at: www.lights4fun.co.uk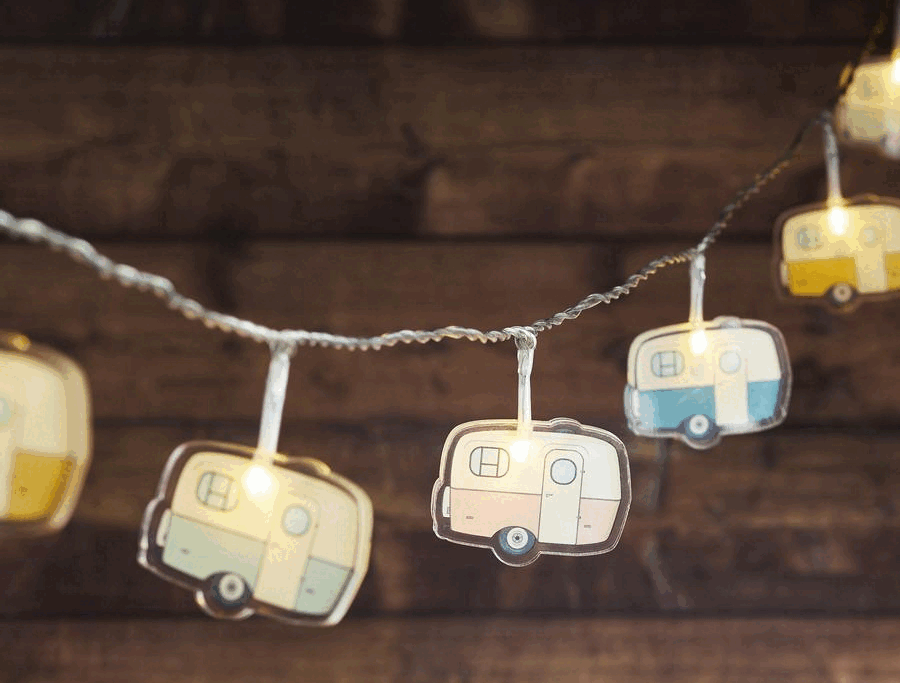 Switch on the kitsch with these cheerful battery-powered fairy lights. Illuminated by LED bulbs, the 12 multicoloured mobile homes give off a warm and nostalgic glow. Designed for indoor use, they're also practical; set the built-in timer and they'll turn themselves off after six hours.
Your life in cars artwork
Price: from £95.00
Shop at:www.yourlifeincars.com
For the petrolhead that's happy to admit how many cars they've owned over the years. To commission a piece, simply upload your request using on the online form and wait for the pdf preview before giving it your seal of approval. The only thing you need to worry about is whether the recipient is going to have enough room to hang it on their wall.
Wrench cutlery set
Price: £22.00
Shop at: motogirl.co.uk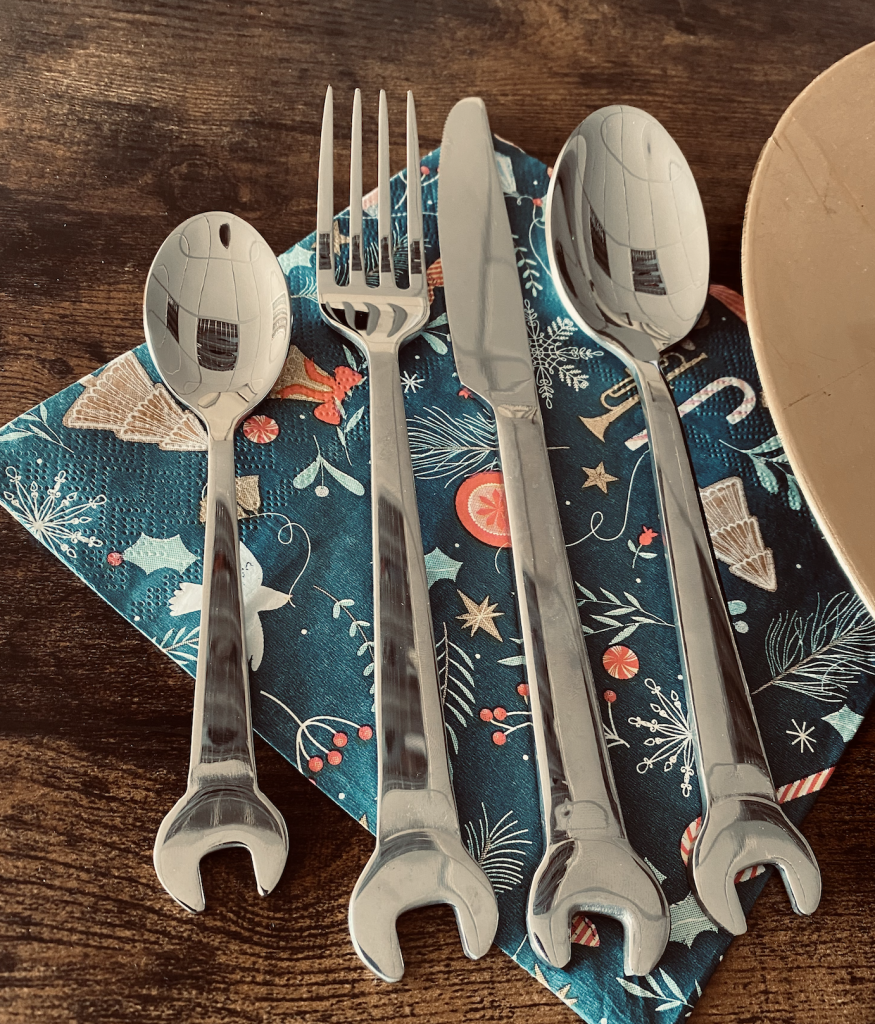 Superb for those that spend a lot of time on the road, this four-piece cutlery set (including knife, fork, spoon and tea spoon) comes in a handmade canvas tool bag with faux leather straps. Available in three colours – neutral, khaki or black – it's a sensible and on-theme overlanding carry-on.
For garagistas
Dad's garage enamel sign
Price: £20.00
Shop at: vintagemetalsign.co.uk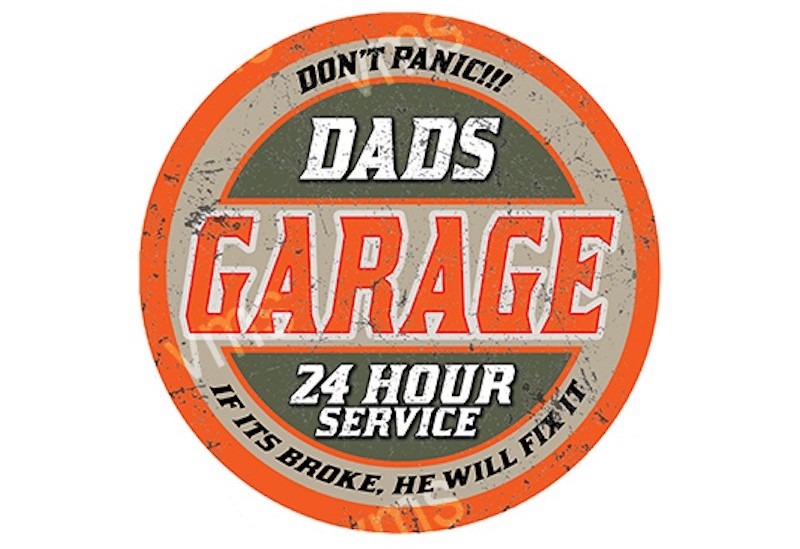 A cliché, perhaps, but it's a good way to make the old man's status as fixer of all problems official – especially if he's a fan of petroliana. Manufactured in the UK from steel, this circular enamel sign (14×14 inches) has pre-drilled holes to make it quicker and easier to mount on the wall. Be sure to point that out for extra brownie points. Just don't get us started on the punctuation…
Suixtil Fix is a handy pocket tool
Price: £50.00
Shop at: www.meandmycar.co.uk
A quick-fix pocket tool for minor hitches, just in case. Made from 1.5mm hardened stainless steel the Suixtil Fix comes in a protective suede pouch that doubles up as a card holder. Its many-things-in-one capabilities include measuring or tightening nuts from 2-12mm, opening capped bottles and fastening screws.
Fire Safety Stick
Price: from £45.00
Shop at: classicmotorhub.com
The only Christmas gift on this list that will hopefully never be used, the Fire Safety Stick (FSS) is a compact and fully-certified alternative to the traditional pressurised fire extinguisher. Designed to fight fires that involve fuel or oil-based products (plastics, rubber, etc.) the FSS is lightweight (215g) and petite (30cm x 3cm) which makes it ideal for cars with limited storage space. It has a shelf life of over 10 years, without professional servicing, but when used in an emergency it has over double the discharge time than other domestic extinguishers. After activation it leaves no residue or mess.
Dehumidifying crystals
Price: £11.95
Shop at: hamiltonclassic.co.uk
Help protect someone's pride and joy during its hibernation. Attracting excess moisture like a magnet, the absorbent crystals within the Pingi dehumidifier pouch will let you know when they've reached saturation point by turning its indicator from blue to pink. To "recharge", place in the microwave for six minutes.
Children's ear defenders
Price: £30.00
Shop at: shop.bentleymotors.com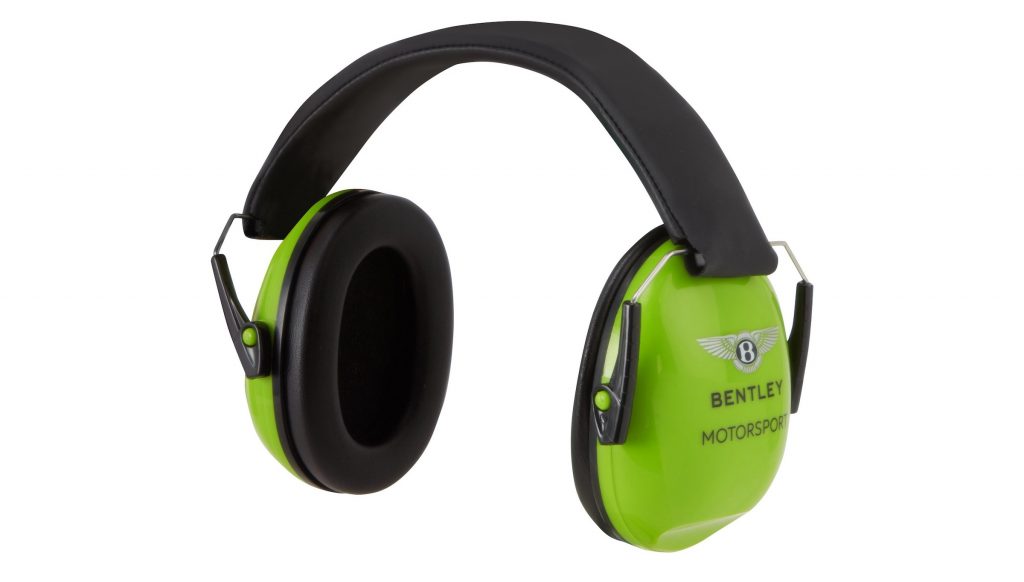 Merry Christmas from Elf and Safety. An essential bit of kit for fledgling fans of motorsport and aspiring apprentices, these bright green Bentley ear defenders make getting closer to cars safer and more comfortable. They have a noise reduction rating of 26dB, soft-foam ear cushions and an adjustable headband.
Women's workwear
Price: from £59.99
Shop at:thewomensworkwear.com
Designed by a female mechanic, for female mechanics. The Women's Workwear trousers are made from woven stretch denim, a fabric known for its durability and shape retention, and feature a variety of pocket styles to accommodate everything from tools to an iPhone. Available up to a size 20.
For fashionistas
Women's jumpsuit
Price: £92.50
Shop at:www.whatkatiedid.com
Taking its cue from the 1950s, this chic vintage style one-piece is perfect for a retro car show. Tailored from 100% cotton, the bracelet length sleeves and cropped legs make it ideal for dressing up with statement shoes and accessories. With a concealed zip that runs down the front it's nice and easy to get into and out of.
Vintage Bentley cufflinks
Price: £25.00
Shop at:www.meandmycar.co.uk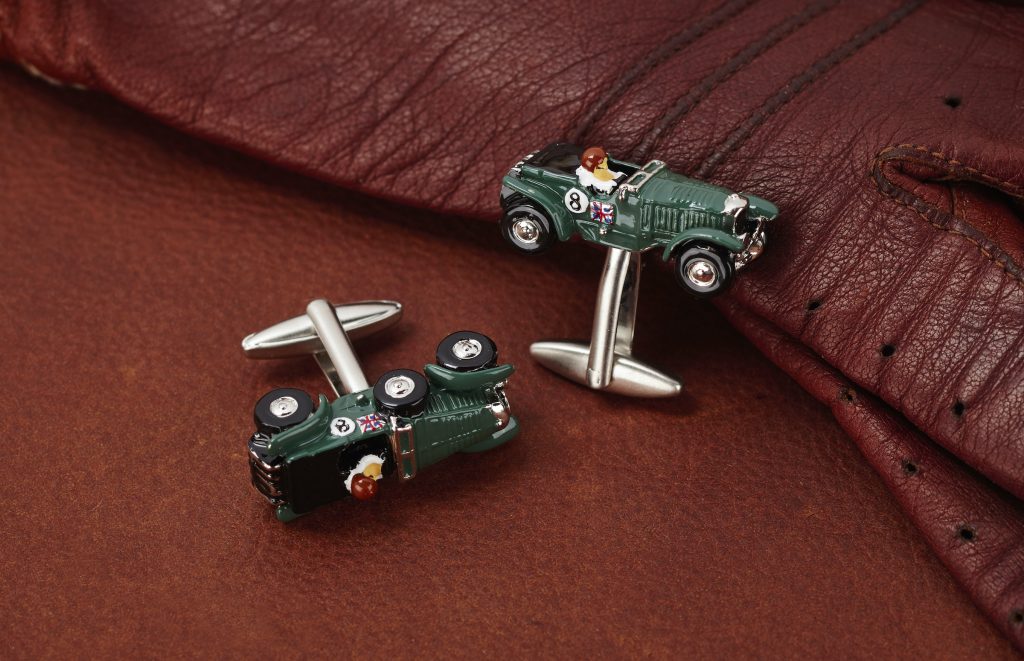 Cufflinks were invented at the turn of the last century, and the first Bentley came off the production line not long after. A tribute to the latter, these hand-painted replica Bentley sleeve fasteners are ideal for the expressive dresser. With a torpedo back, putting them on is a fuss-free one-person operation.
Women's biker jacket
Price: £185.95
Shop at: www.secondskin.co.uk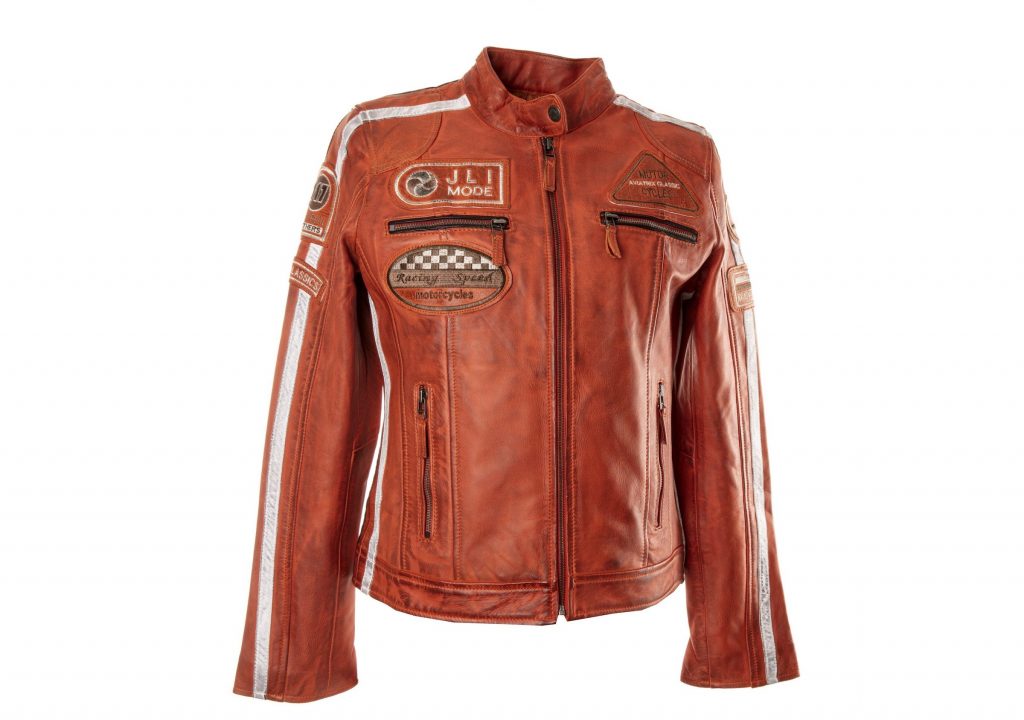 Seen here in a beautiful rusty shade of orange, the San Remo biker jacket also comes in pale or ocean blue. Revved up by its racing stripes and badges, and cropped to hip height, this fitted leather jacket with four zipped pockets is flattering and functional.
For foodies
Cult and classic car cookie cutters
Price: from £3.00
Shop at: www.etsy.com/uk/
The most affordable way to build your dream fleet is to bake it. You won't need a garage, but you will need to clear out a kitchen drawer because the range of cookie cutters available from Dimensio is mahoosive. Handmade in the UK from food-safe and eco-friendly plastic, the current fleet includes a Golf Mk1, Triumph TR4, Volvo P1800E, Austin Healey, Saab 900, Bond Bug, Mini Moke, Transit Mk2 and much, much more.
Piston gin
Price: from £40.00 for a 70cl bottle
Shop at: https://www.pistongin.com/
The ideal excuse to take a break from designated driver duty. With a touch of smoke and a smidge of spice, Piston Distillery's Distinguished London Dry gin fires up the tastebuds and deserves to be a drinks cabinet staple, but there are other flavours (including oak aged and coffee infused) in their mother's ruin tipple directory to choose from.
Silverstone Brewery advent calendar
Price: £65.00
Shop at: silverstonebrewery.co.uk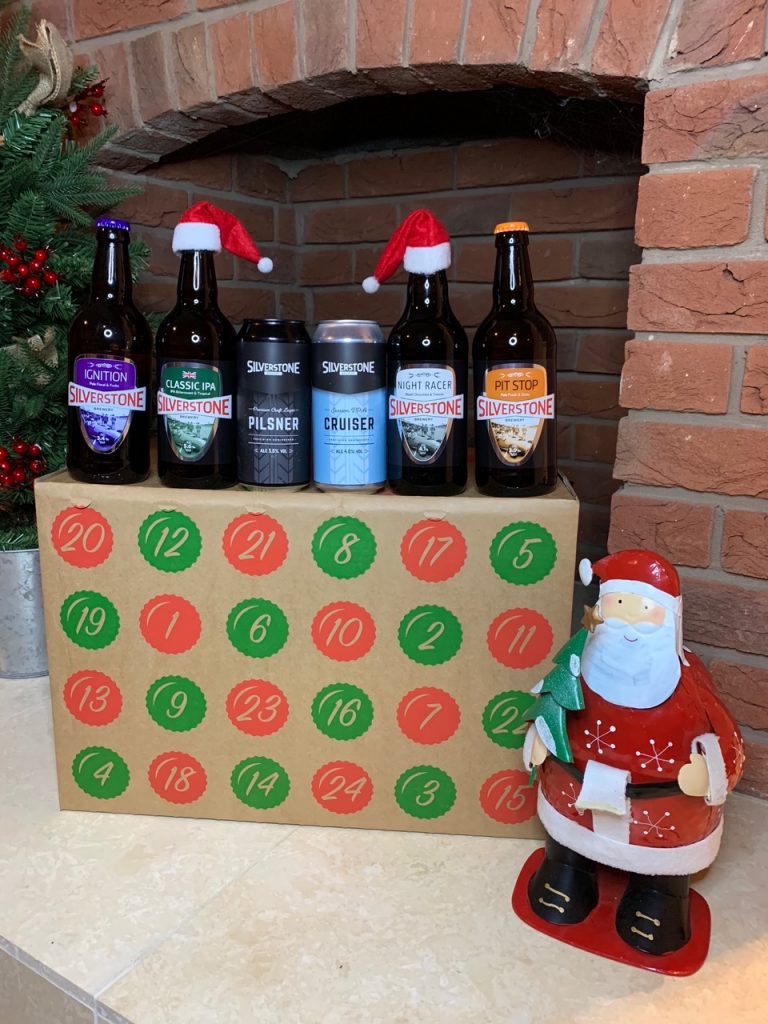 Have yourself a hoppy little Christmas, hic. Regular drinkers of the Northamptonshire brewery's small batch beers will recognise some of the offerings that are hidden behind the 24 doors, and although there might be a few repeats, it's a jolly introduction for newcomers who need to establish their usuals from this highly-rated brewery. The selection includes 500ml bottles and 440ml cans.
Gilks' cafe gift card
Price: from £5-50.00
Shop at: gilksgaragecafe.com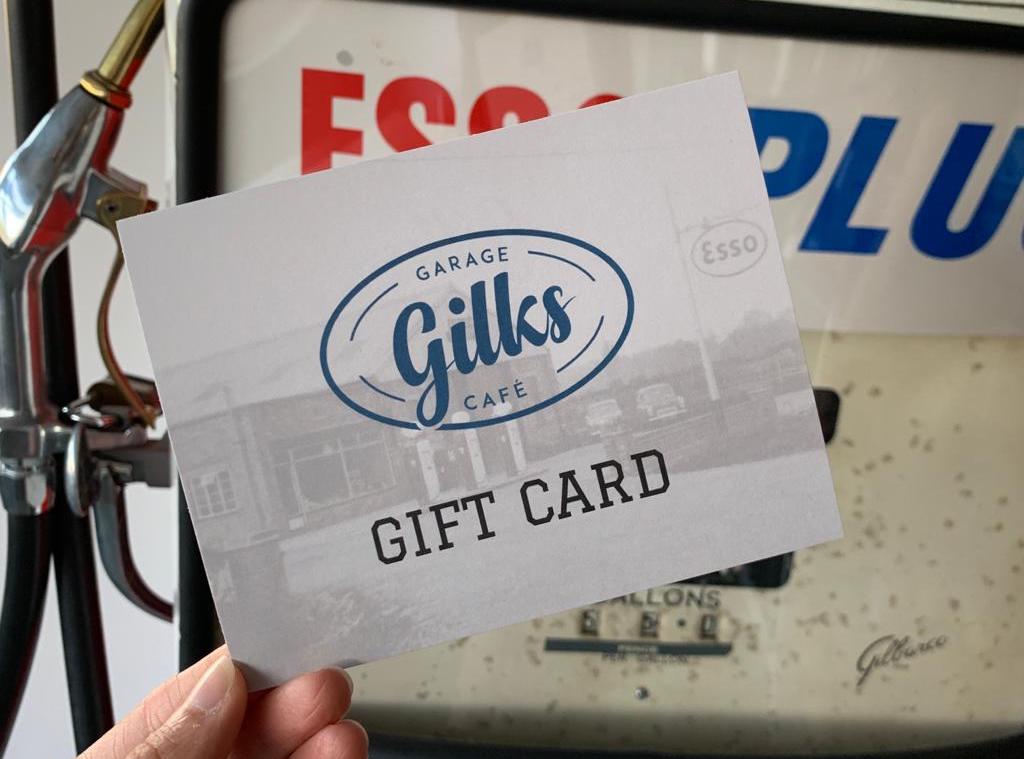 The best festive feast is one you don't have to whip up yourself. Frequented by hungry riders and drivers, Gilks' Garage Café in Warwickshire has established itself as one of the best places to meet and eat within the automotive scene. They've got their Sunday roast (served in a giant Yorkshire pud) just right, and the counter of homemade cakes and treats brims with all manner of irresistibles that make it impossible to leave without something for the road. Not that we're complaining.
Hot tickets and experiences
Afternoon tea and tour of Goodwood House
Price: £29.00 per person
Shop at: www.goodwood.com
Cooking the turkey and making sure the sprouts aren't overdone is stressful. Say thanks to the chef who prepared your December 25th dinner with a gift of afternoon tea and a tour of Goodwood House. From ham and mustard finger sandwiches to scones and clotted cream, the edibles are made using estate-reared, organic produce from Goodwood Home Farm. The best bit? No washing up.
Gin tasting and distillery tour
Price: £24.00
Shop at: www.skywavegin.com
A gin tasting and behind the scenes distillery tour at Bicester Heritage could be just the tonic for the seasonal hiatus of car shows. Ideally placed for vehicle spotting, the award-winning Sky Wave Gin distillery is housed within Building 105 on the former WW2 RAF base and home of historic motoring. The 75-minute visit includes a guided tasting and a tale or two about their resident ghost.
Drive Dad's Car experience
Price: from £49
Shop at: www.drivedadscar.com
You used to think they dented your street cred, and now you wish you'd never let them go for scrap. Accompanied by an instructor, this is your chance to get behind the wheel of some of Britain's most glorious and mundane models. From a late-80s Austin Maestro to an Austin Seven saloon, Ford Capri Jaguar, Rolls-Royce or Bentley, there are 32 vehicles to choose from. Entry to the Great British Car Journey experience is included in the price.
For bookworms
Tipping Point: Designing a Great British Underdog
Price: £34.99
Shop at: www.etsy.com/uk/
A little bird told us (and it wasn't Del Boy) that this history of the iconic plastic three-wheeler is the Crème de la Menthe of automotive literature. Written and published by Andy Plumb, who designed the final iteration of the Reliant Robin, it answers the big questions such as why is the single wheel at the front rather than at the back? A good humoured and informative award-winner.
Automotive Art Project
Price: £100.00
Shop at:porterpress.co.uk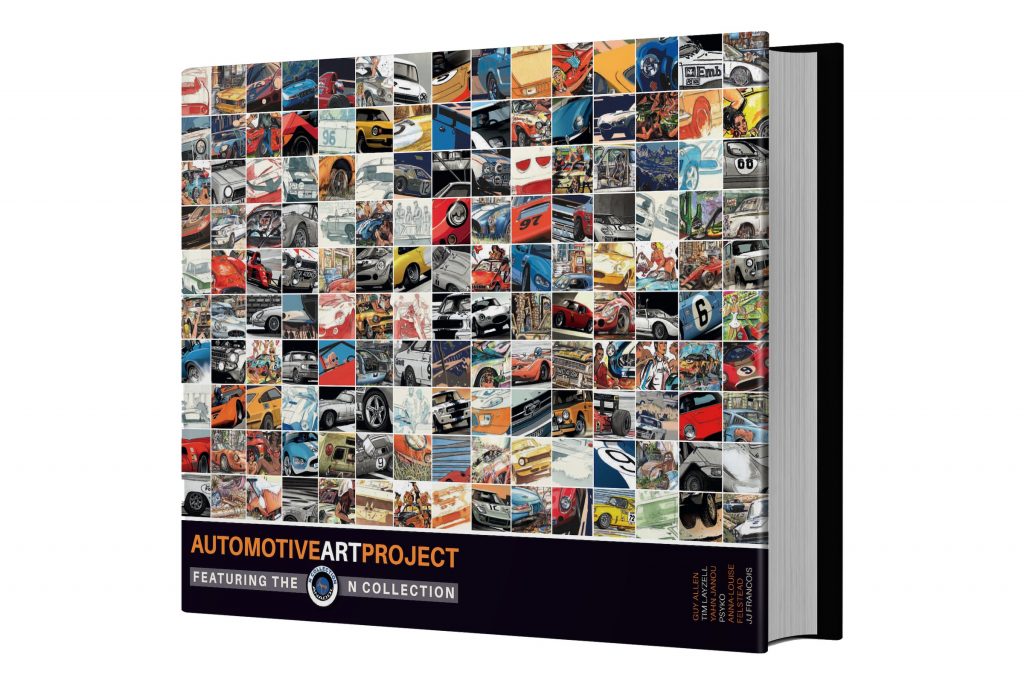 This beautiful coffee table edition is full of fa la la la l'art. Commissioned by car collector Claude Nahum, it showcases 150 pieces of work created by six artists who were asked to depict 25 of Nahum's favourite and most significant road and racing cars – including a 1990 Ferrari 641/2 Formula 1 car driven by Alain Prost and the Ford GT40 MkII that finished third at Le Mans in 1966. Each is accompanied by a brief history and selection of photographs.
Sam's Scrapbook: My motorsport memories
Price: £30.00
Shop at: www.evropublishing.com
Sam Posey is often considered one of the forgotten drivers of F1, but not this Noël. From his "dreams of glory" to his worst crash, showdowns, the first and last Le Mans, and duel with Dan Gurney, this thoughtful and compelling illustrated autobiography is worth settling in on a dark night for.
Stocking fillers
Carhartt Christmas Stocking
Price: £19.95
Shop at: tinkerandfix.co.uk (Axe:tinkerandfix.co.uk)
Hang it up and hope Father Christmas fills it with tools. The folk at Tinker and Fix have tested its present holding capacity, and although one of their painted Hultafors axes is a bit of a squeeze, they guaranteed it's got enough room for a good haul. Made from the same cotton canvas as their overalls, this Carhartt stocking does the job.
Bamboo car socks
At the time of writing, there were 777,759 pictures of men's socks with the hashtag "sockgame" on Instagram. Contribute to the trend with an ankle shot of these snazzy bamboo car socks from Mark Russell Leather. There are four colourways to choose from, but black and blue is a particularly flashy combo. Machine washable and their 'one size' fitting makes them suitable for feet sized 7 -12.
Price: £7.50
Shop at: www.markrussellleather.co.uk
Tractor tyre greeting card
Price: £2.80
Shop at: tinkerandfix.co.uk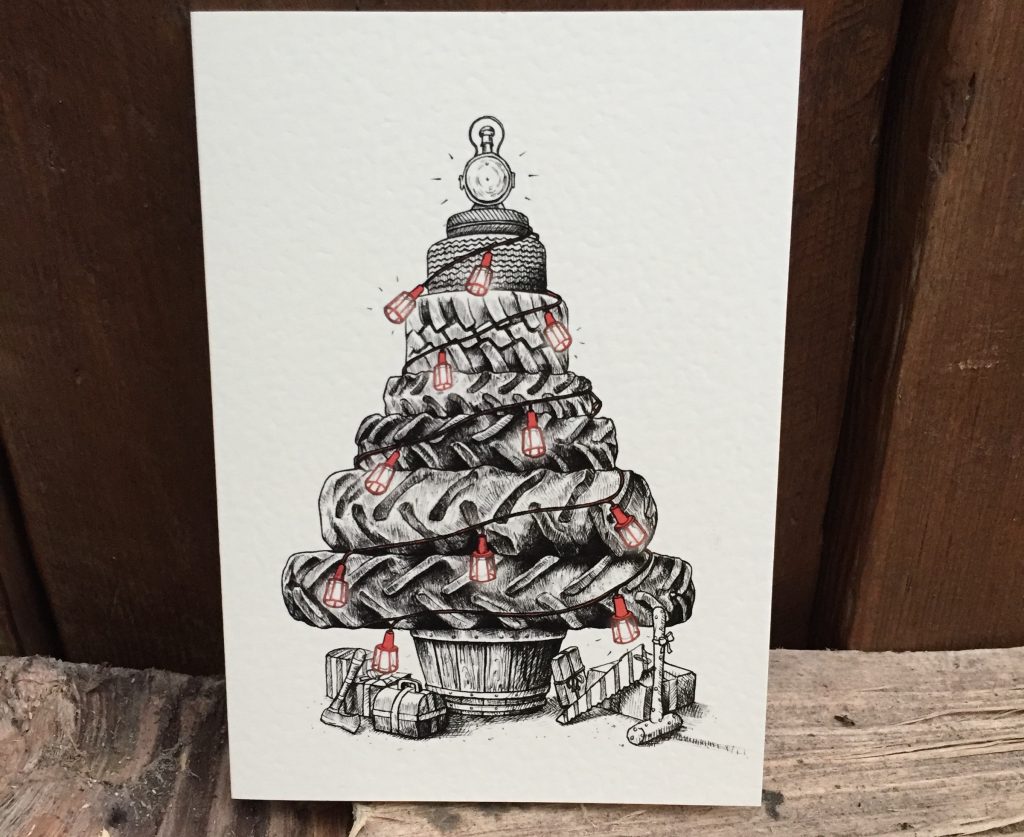 Tyred of sending mundane multipack Christmas cards? Tinker and Fix have teamed up with artist and illustrator Iain Hamilton, aka Bewilderbeest, so that you can send seasons greetings a little differently this yuletide. Inspired by a Christmas tree made of old tractor tyres that the brand's founder discovered in the Lincolnshire fens (fittingly the artist grew up on a farm and won the Farmers Weekly colouring competition aged 8) it's a great way to send glad tidings to a loved one who loves automotive.
Upcycled decor
Price: from £15.95
Shop at: www.finishlinefurnishings.co.uk
Deck the halls and ditch the baubles, garagista style. At this time of year expert upcyclers Finish Line Furnishings give reclaimed spanners and spark plugs a festive makeover. Powder coated with candy-cane stripes in combinations of gold, red, green and white and hung by a ribbon, who wouldn't relish the sight of a Christmas tree festooned with everyday workshop items?
POPBANGCOLOUR car pins
Price: £7.50 each
Shop at: www.popbangcolourshop.com
For petrolheads and "pinheads". Each POPBANGCOLOUR #ContinuousCar drawing enamel pin badge is released with a limited run of no more than 100 of any design, but colours can be changed upon request. The series currently includes a baby blue BMW E30, Mike Brewer's Lotus Cortina, the Mercedes-Benz 300 SLR that belonged to Stirling Moss and a red Audi Quattro. Affordable collectors items that bring oodles of joy.
Read more
For more inspiration, try last year's gift guide with 22 ideas for petrolheads