It's the season of mists and mellow rustiness. The time of year when you might be considering putting your pride and joy into hibernation, safe from the winter weather and the local authority's mountain of salt. Like the daffodils in your garden, it will return in the spring.
With your car tucked up like a hedgehog, you could find that you're left twiddling your thumbs, which is why we've been trawling the classifieds in search of winter projects. Rather than waste your evenings watching reality TV or kitten videos on social media, you could be returning one of these cars to former glory.
How much is your car to insure? Find out in four easy steps.
Get a quote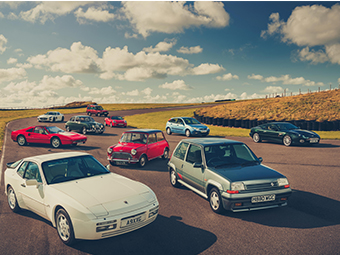 If nothing else, you'll have a good excuse to decline the invitation to enjoy (endure?) Christmas drinks with your neighbours. Let us know in the comments if you're planning a winter project.
Volkswagen Scirocco GLS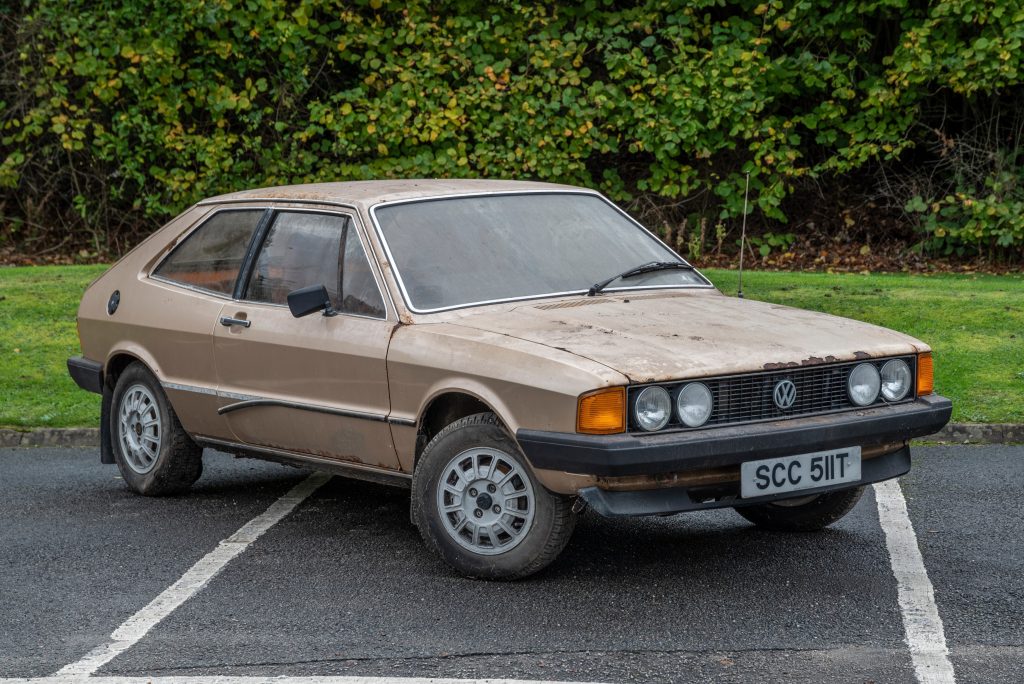 Find it here: Manor Park Classics auction: No reserve
Unveiled at the 1974 Geneva Motor Show, the Giorgetto Giugiaro-designed Scirocco heralded the dawn of a new era of front-wheel drive Volkswagens. Using the same platform as the Golf, also styled by Giugiaro, it arrived ahead of its more popular hatchback sibling, reputedly to help ensure any teething problems were ironed out ahead of the mega-volume Golf churning off production lines. Draw up a list of the Italian's finest work and the Karmann-built Scirocco will be battling for a top spot.
Volkswagen streamlined the range in 1979, introducing the GLS trim ahead of the arrival of the GTi later in the year. This makes this one of the first Scirocco GLS models in the country, with the original owner paying £5000 for the privilege of owning a continental coupé. What makes this so appealing is the fact that it's covered just 32,000 miles and has been in the same family since new.
Fiat Panda 4×4 Sisley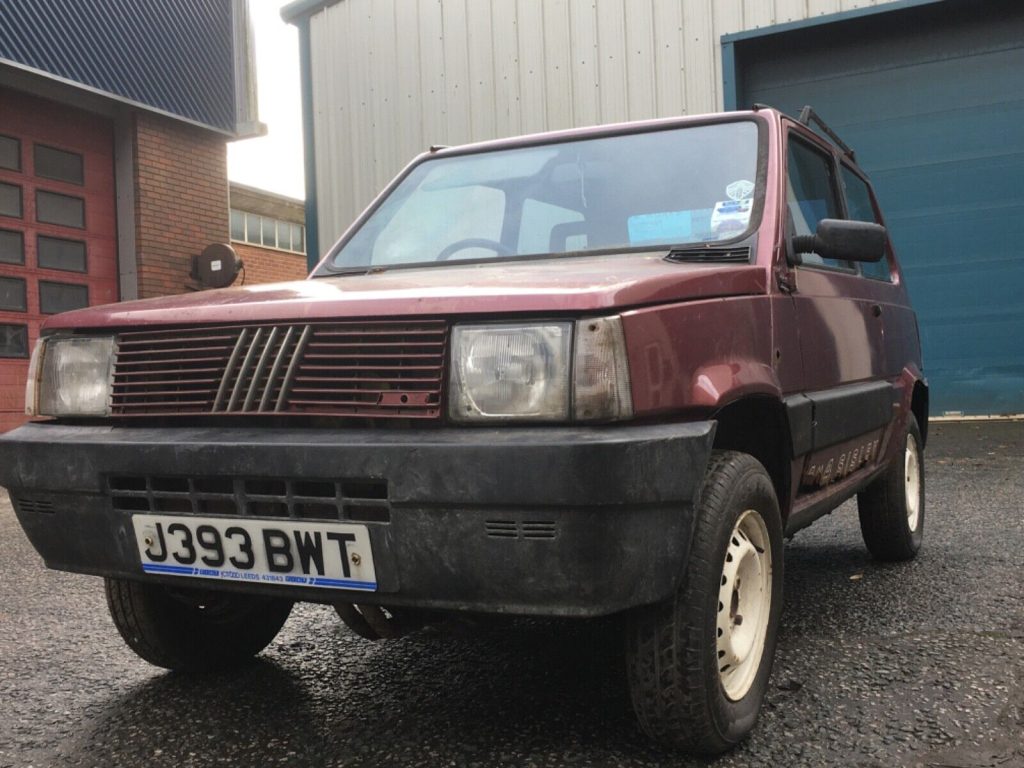 Find it here: eBay auction
The Sisley is arguably the most desirable version of the original Fiat Panda 4×4. Created in 1987 in partnership with Benetton – Sisley is the fashion brand's outdoor clothing arm – sales were originally limited to 500, but its success led to it becoming a full member of the Panda range. Highlights included a choice of metallic colours, black roof rack with ski attachments, headlight washers, uprated suspension, 'canoe' logos, white painted wheels, upmarket interior and inclinometer.
This Panda 4×4 Sisley is missing many of its original features, some of which will be either difficult or costly to source. In the 1991 brochure, Fiat said the fashion-led 4×4 would be "at home anywhere from Kensington to Kitzbühel", but a visit to the welders might be required before you take it to these chic locations.
Mercedes-Benz 230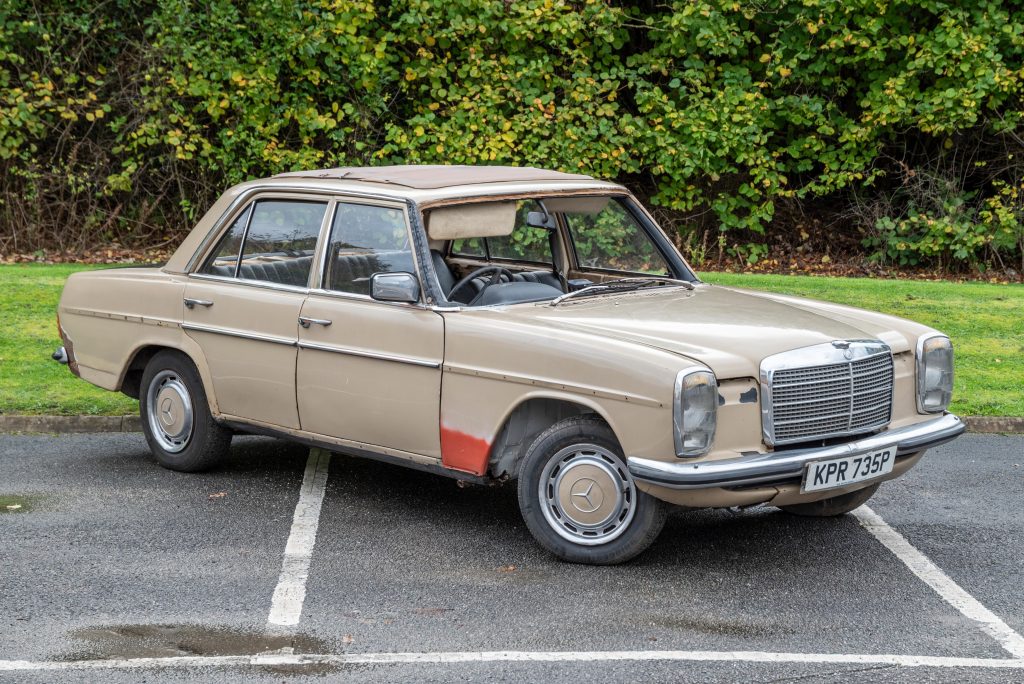 Find it here: Manor Park Classics auction: No reserve
On the plus side, this /8 (Strich Acht) comes with a full set of what are arguably the greatest wheel trims in history. Something positive to hang on to when you start creating a list of things you need to sort out before the spring. Undercover storage will be required until you source a windscreen and back window. Oh, and what's the betting that the full-length sunroof leaks?
Even in its current beige-but-not-brilliant condition, Paul Bracq's timeless styling is a welcome tonic to the bloated and aggressive Mercedes-Benz models of today. It comes with a 2.3-litre petrol engine, but the car was last sent for an MOT in 2016. Still, as the auction house points out, it "sits well".
Range Rover by Wood & Pickett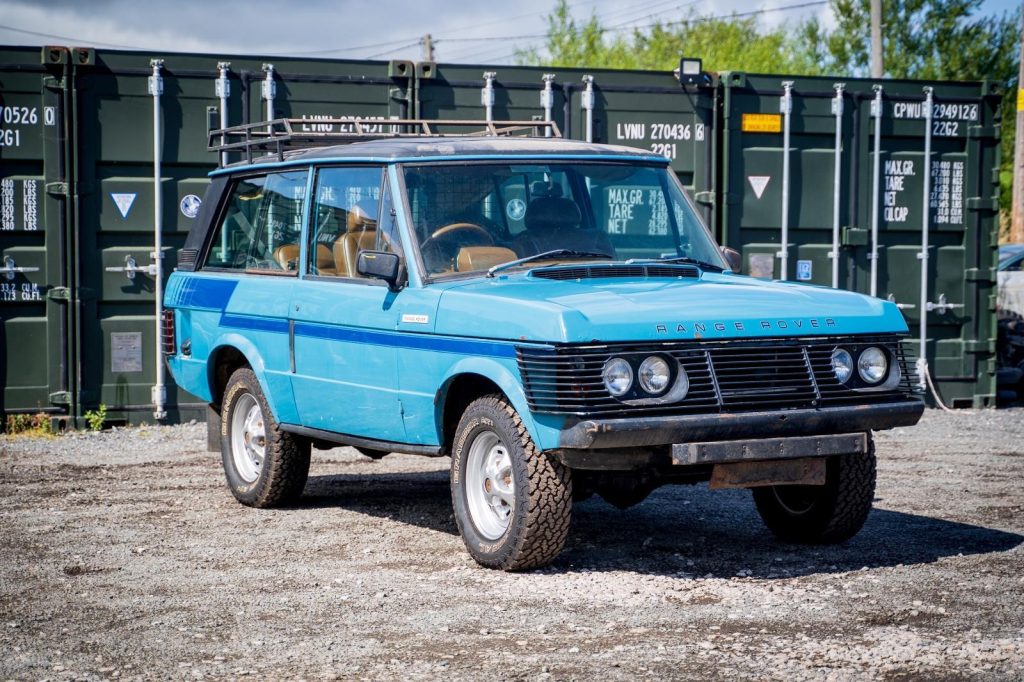 Find it here: eBay advert: £25,500
Wood & Pickett is best known for its customised Minis, but the London coachbuilder also created some weird and wonderful Range Rovers. The vendor says this 1974 example was supplied new to Carawagon, which specialised in camper conversions, with Wood & Pickett using this opportunity to beat the waiting list.
The restyled front end, which would have cost around £2000 in period, includes twin headlights and a lift-up section in the front of the grille to allow the use of a winch, which is still present on this restoration project. It also includes a gun rack, additional gauges and oh-so-1970s leather upholstery. It's described as "structurally solid", so it's the ideal project if you want to make an entrance at a 4×4 show in 2023.
Bentley S1
Find it here: eBay advert: £12,000
This could be the car for you if you've ever woken up in a taxi being driven to Monkey Hell. Either that or you're a big fan of Noel Fielding. "You're about as edgy as a satsuma", painted down the sill of this Bentley S1, is a quote from The Mighty Boosh, you see, in which co-presenter of The Great British Bake Off played Vince Noir. A tenuous and rather loose reason to buy and restore a Bentley S1, but you could be boring and spend £12k on a new Dacia Sandero.
According to the vendor, the client hasn't got "the time to turn this into a special". Should that be clementine? The vendor also says that the car is in "delightfully ropey condition" but "as a special she could be worth 250,000 upwards". Alternatively, you could stick a quote from The Mighty Boosh on the side of a white Sandero.
MiniEl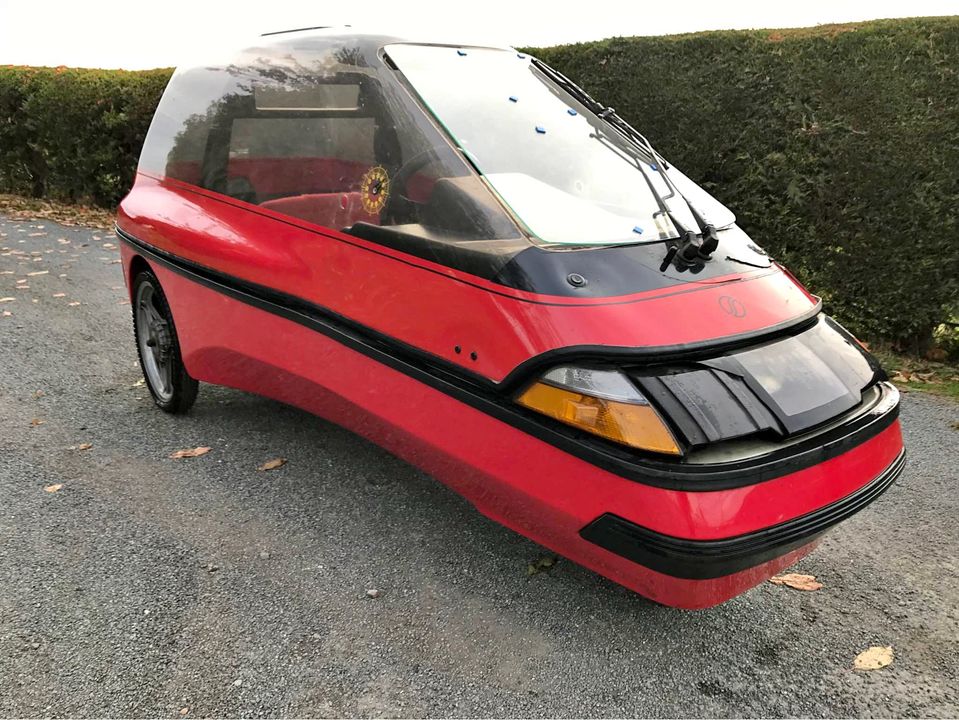 Find it here: Facebook Marketplace: £3995
The MiniEl – also called the CityEl and other names – was a developed in Denmark in the 1980s. You could say that it's the Danish equivalent of the Sinclair C5, although it enjoyed more success than Sir Clive's creation. There's no door, with the entire top half of the vehicle lifting up to reveal space for one person, although a child seat could be fitted in the back.
The electric microcar had a cruising range of between 25 and 50 miles, with the batteries recharged in six to eight hours when using a domestic plug socket. According to The New York Times, some 5500 trikes had been built by 2007, by which time production had moved to Germany. The perfect vehicle for a cost of living crisis?
Porsche 944 S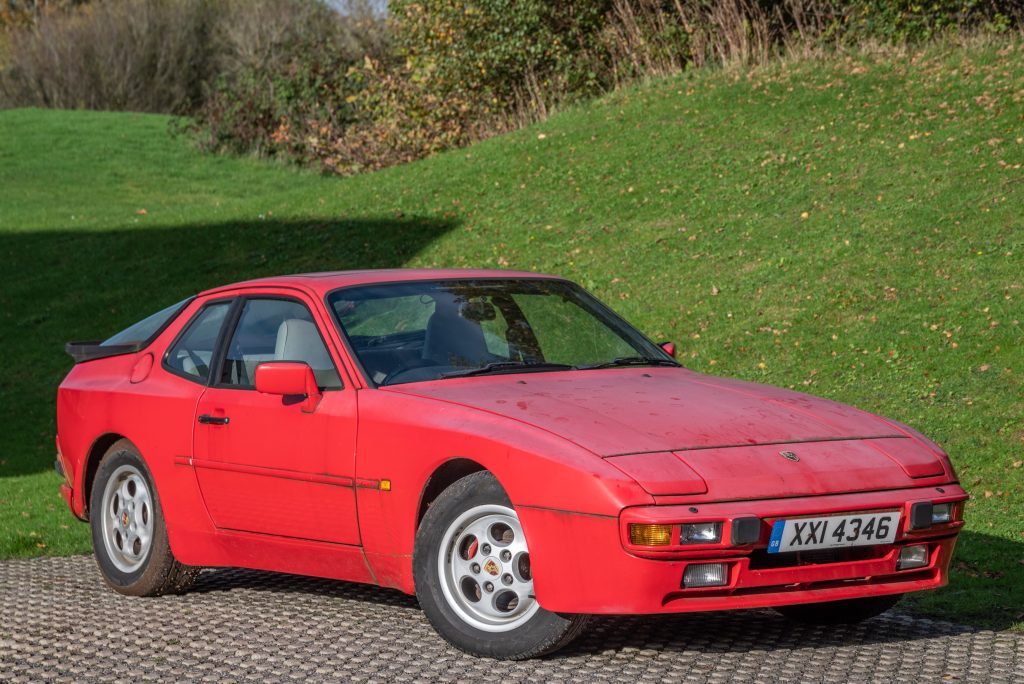 Find it here: Manor Park Classics auction: £2500 – £3500
Manor Park Classics reckons this Porsche 944 S will fetch between £2500 and £3500 when it goes under the hammer in December. That's very tempting for a 1987 '16 Ventiler' (16-valve) Porsche in Guards Red with 15 stamps in the service book and £4800 spent on the car between 2014 and 2017.
The 944 S arrived in 1987 to slot in between the standard 944 and the 220bhp 944 Turbo, with power sourced from a 2.7-litre 16-valve engine producing 187bhp. This example is missing the 16 Ventiler badges behind the side repeaters, but you'll spot the name under the bonnet. Hands up if the thought of applying some T-Cut (other colour restorers are available) fills you with excitement.
Fiat 130 Coupé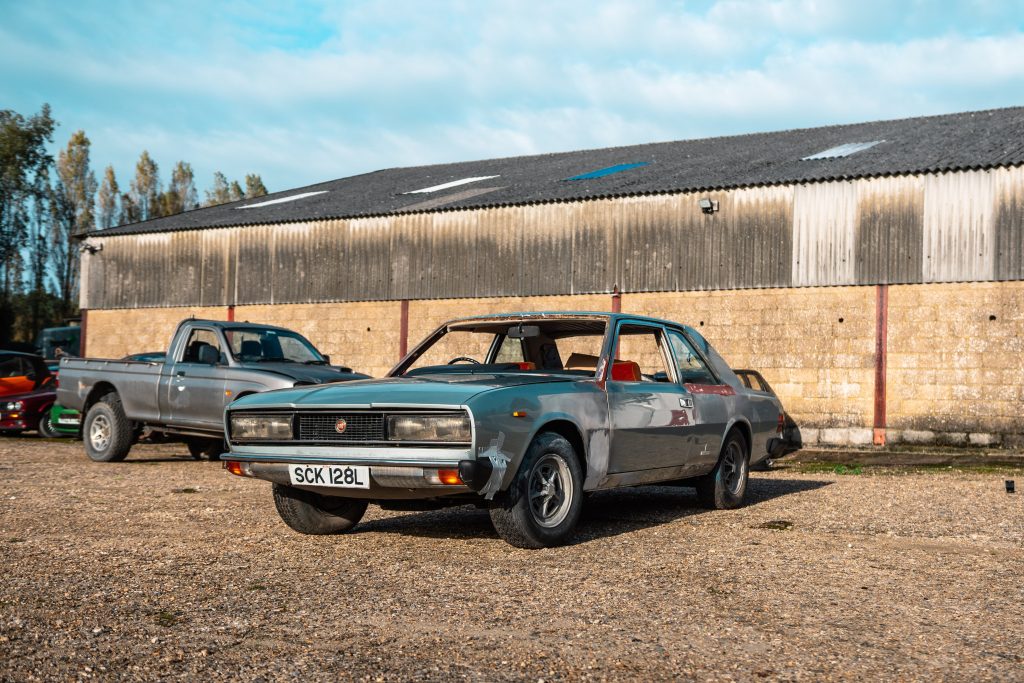 Find it here: Car & Classic: £5000
When a car looks this good in a partially dismantled state, it must rank as one of the most beautiful coupés ever built. Designed by Paolo Martin, who also penned the Rolls-Royce Camargue and Ferrari Modulo, the Fiat 130 Coupé was built by Pininfarina in Turin. Only one engine was offered: an Aurelio Lampredi-designed 3.2-litre V6 producing 165bhp.
According to the Hagerty Valuation Tool, a concours 130 Coupé registered in 1973 should be worth around £24,500, so the £5000 asking price gives you room for manoeuvre. According to Car & Classic, the car is "actually quite solid", but the engine isn't running. Come for the Draylon velour, stay for the Italian style.
Subaru 360
Find it here: Car & Classic: £8000
Fancy a small but significant slice of Japanese car history? The 360 was Subaru's first car and Japan's first mass-produced kei car. Some 392,000 were built between 1958 and 1971, with this one registered in the UK in 1970. Thanks to a low weight of just 408kg and a tiny 356cc two-stroke engine, the 360 could return up to 79mpg on a combined cycle, so it should be cheap to run.
Malcolm Bricklin was responsible for introducing the 360 to the United States, where it was promoted under the tagline "cheap and ugly does it". Despite this, US values have been on the rise for a while, which makes the £8000 asking price for this UK example look like good value for money. It won't take up much room in your garage…
Matra Djet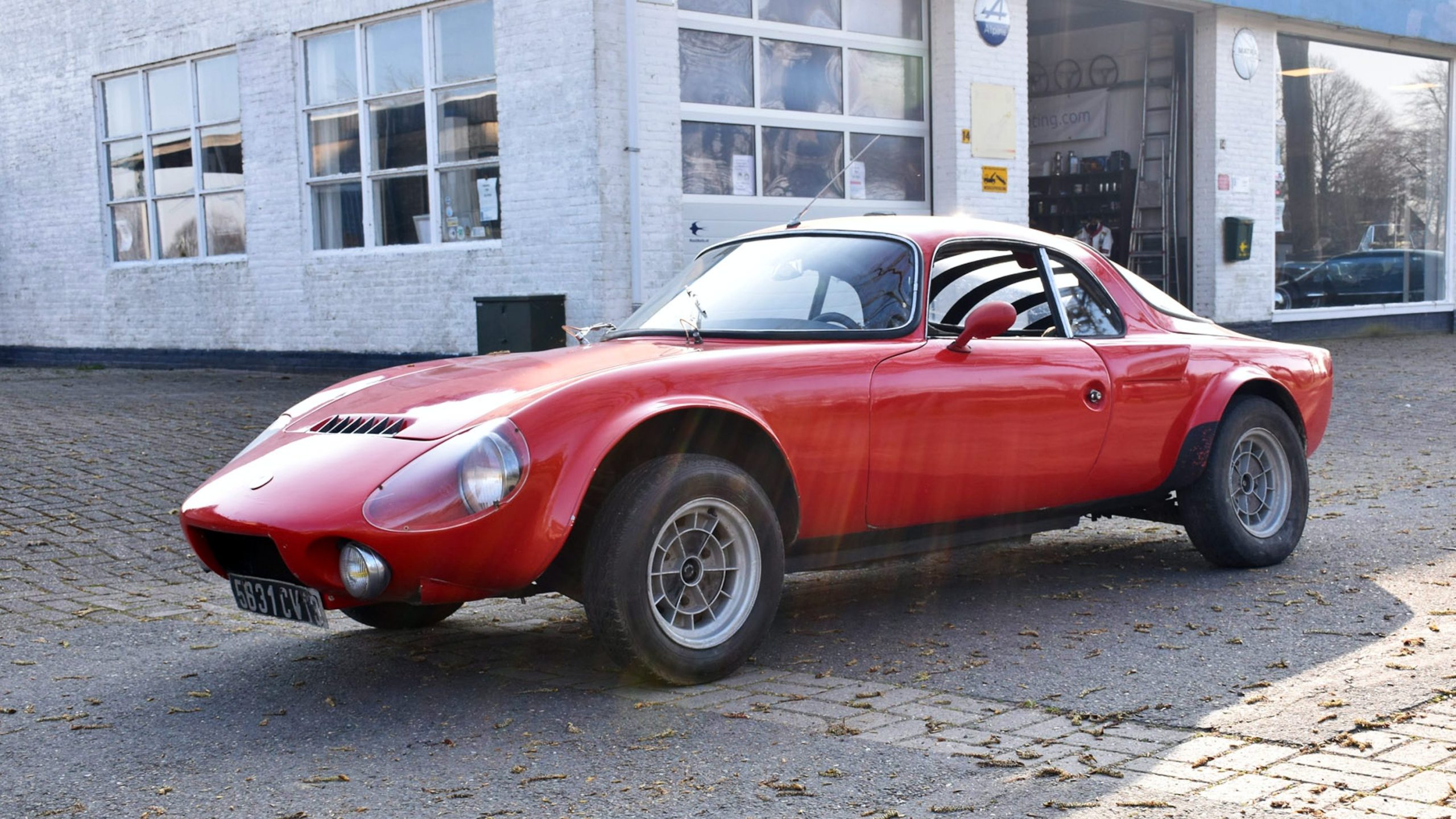 Find it here: Car & Classic: €24,500 (£21,500)
The Matra Djet began life as the René Bonnet Djet and was the world's first mid-engined sports car. A prototype was entered into the 1962 Le Mans 24 Hours, where it finished with a class win and a 17th place overall. Power was sourced from a Renault 996cc four-cylinder engine converted to twin-cam configuration by Amédée Gordini.
More competition cars were built before the Djet reached production in 1963, following its debut at the 1962 Paris Salon. The French government famously gifted a Matra-Bonnet Djet V S to the Soviet cosmonaut Yuri Gagarin, so we could say something about you finding space for this classic in your collection.
Jaguar E-Type Series 1.5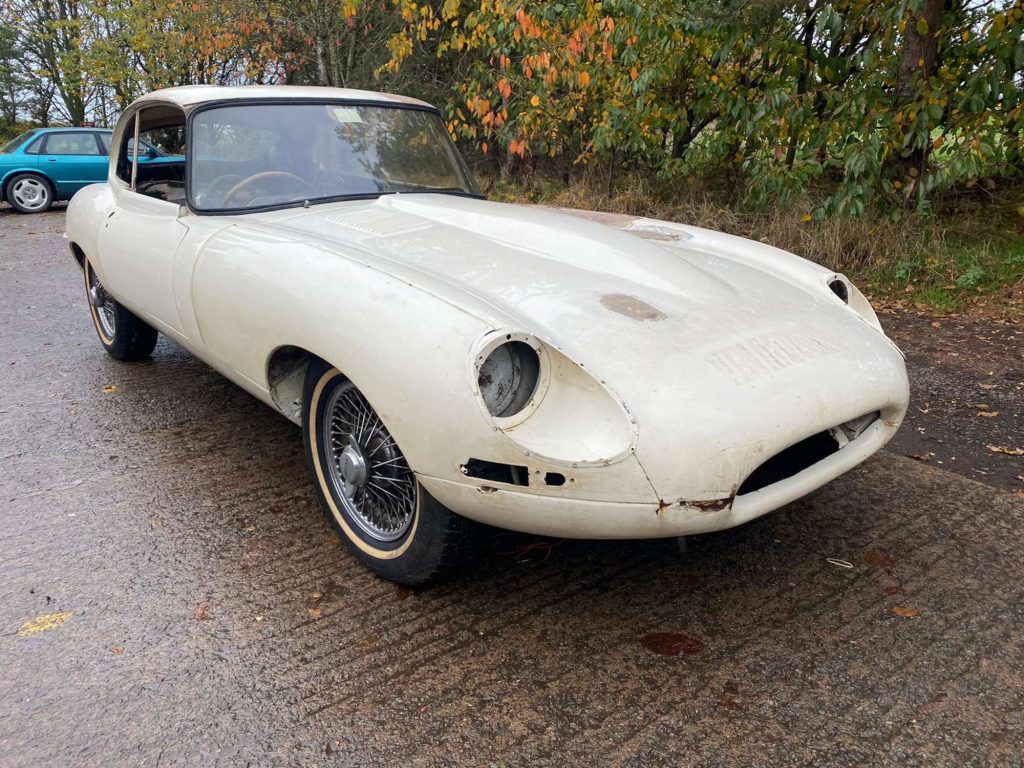 Find it here: Classic Car Auctions: £16,000 – £20,000
The 2+2 configuration might not represent the Jaguar E-Type in its purist form, but there's something rather appealing about this 1967 project car. It's powered by the 4.2-litre engine, which, according to expert Marcus Holland, is the one to go for if you're looking at buying your first E-Type. Another bonus is not having to leave your children behind when you go for a Sunday drive.
The auction house describes this car as "a great winter project", pointing to the fact that some of the restoration work is already complete. It comes with all the interior parts, working engine and gearbox, plus newly re-chromed bumpers. Sure, it's a little more expensive than a Lego Technic, but you can't drive a box of plastic bricks to a country pub for a Sunday lunch. (Perhaps that's a challenge for James May?) Yours for between £16,000 to £20,000, if the guide price is accurate.
Read more
Cars That Time Forgot: Matra Djet
Small but perfectly formed: 40 years of the Fiat Panda
Nine stunning classics at the Artcurial Le Mans Classic auction