"Fashion may always be in flux, but the old money aesthetic has been around for a long time." Not our words, darling, but the words of Glamour magazine, which goes on to describe 'old money' people as "the kind of people you can imagine going to polo matches and sipping champagne on sailboats". They wear clothes that are "seriously lacking in logos".
According to The Richest, "New money is more about flash and style. They are willing to spend more on the Porsche, or the latest 'new' car to hit the production line. Old money does not really go for the 'flashy, or most luxurious', but will instead opt for a classy name, classic style and something that gets them around safely.
"New money will easily drop $250,000 for a Bentley, while old money would opt for a classy car, at a much lower price range."
How much is your car to insure? Find out in four easy steps.
Get a quote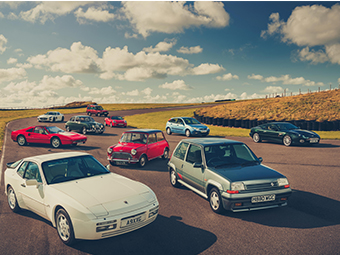 We're not going to wade into the debate over which style looks better, but we have come up with a list of 15 classics that rock the old money aesthetic. The Kardashians should look away now – these cars aren't for them.
Subaru Legacy estate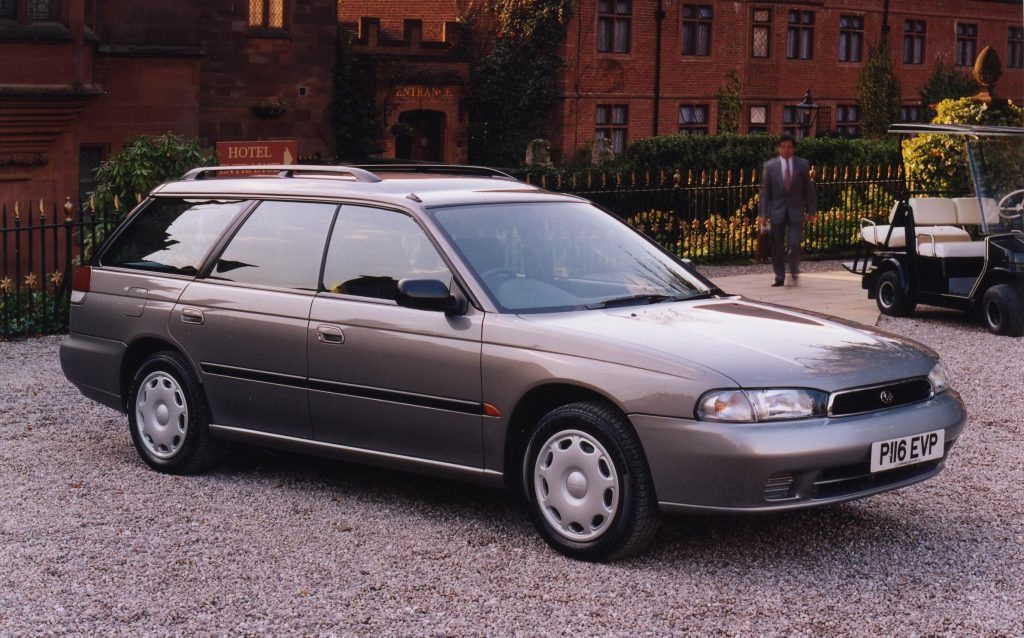 'Uncommonly Good Motor Cars' is the automotive equivalent of 'Never Knowingly Undersold'. Subaru's old strapline has the faint whiff of John Lewis about it, a sort of discreet tap on the nose that says one instinctively knows when something is right. Look at the 1997 Legacy 2.0 GLS pictured here. It looks classy and understated. All that's missing is a thick layer of mud, a pair of English Springer Spaniels in the boot and a few battle scars on the bodywork.
Mercedes-Benz E-Class estate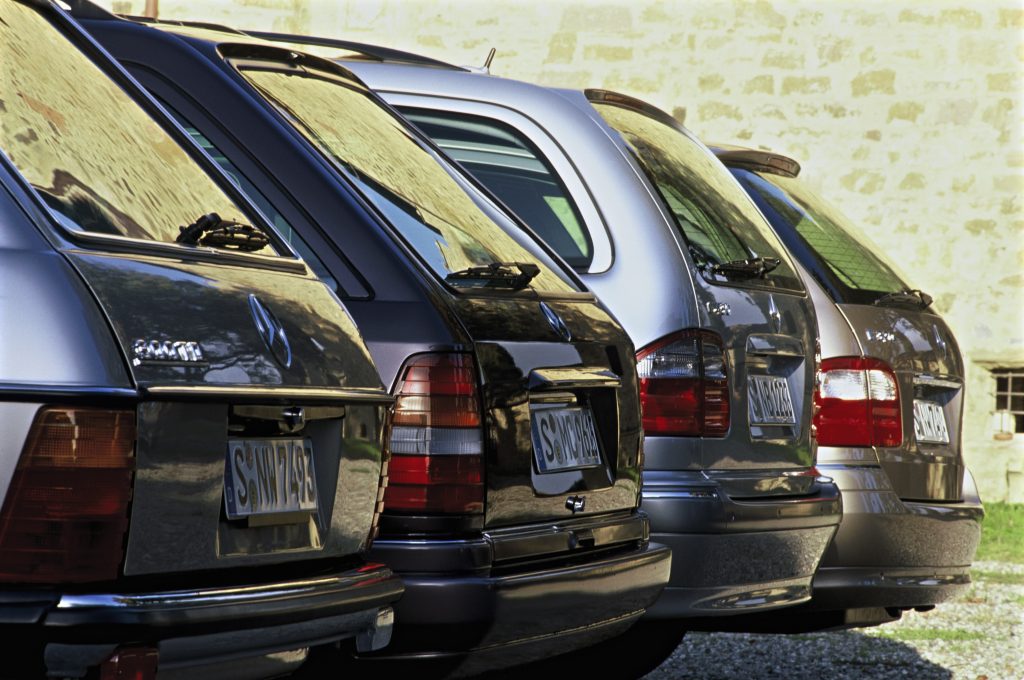 Bottoms up, or something. The Mercedes-Benz E-Class is everything an SUV with a three-pointed star isn't. Classy, elegant and blessed with a gilt-edged image. It all started with the wagon version of the W123 and continued through the W124, W210 and W212 (all pictured). Life with an E-Class estate starts from as little as £1000, but you'll be welcome at all the right places. The ideal estate for your Cotswolds pad, Kensington townhouse or Cornish second home.
Range Rover (L322)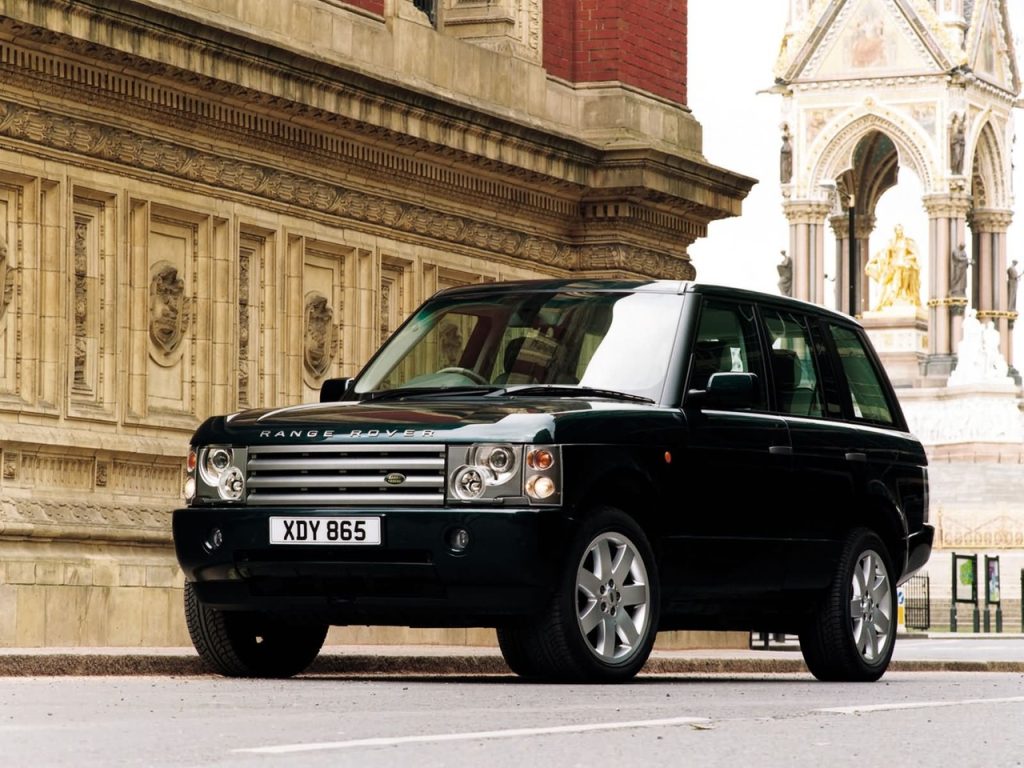 In the summer of 2021, The Queen was pictured driving her Range Rover (L322) at the Royal Windsor Horse Show. Nearly a year later, Her Majesty was chauffeured to her Platinum Jubilee in the same car, which was registered in January 2009. At the car's last MOT in December 2022, the car had covered 88,537 miles with not a single advisory to its name. Who said Land Rover's vehicles were unreliable? That said, it probably helps when the Royal household is paying for the upkeep. The Range Rover pictured doesn't have a Royal connection, but it looks suitably regal.
BMW 5 Series Touring (E39)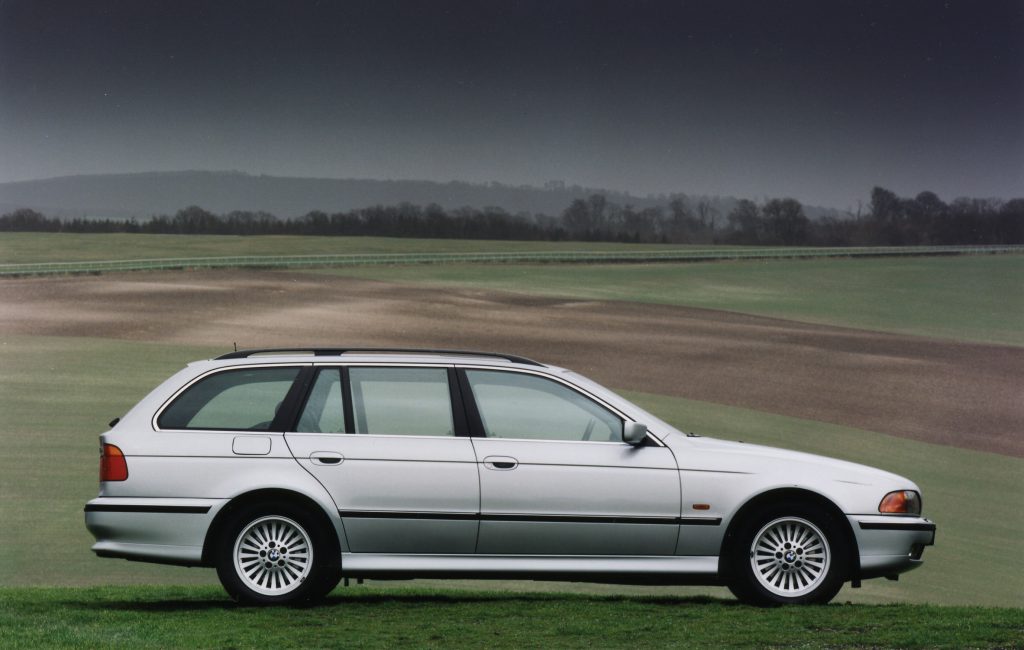 "An elegant automobile expressing serene supremacy and an active lifestyle." Despite sounding like something you might find on a Japanese car of the 1990s – "A man in dandism, new rich & sports," anyone? – we rather like the line on the front of the brochure for the 1997 BMW 5 Series Touring. Come on, who wouldn't want a car that expresses serene supremacy, even if our active lifestyle doesn't extend beyond opening the fridge door to grab a sports drink. For us, the E39 is peak BMW Touring – big, spacious, classy and with a window that can be opened separately.
Audi Cabriolet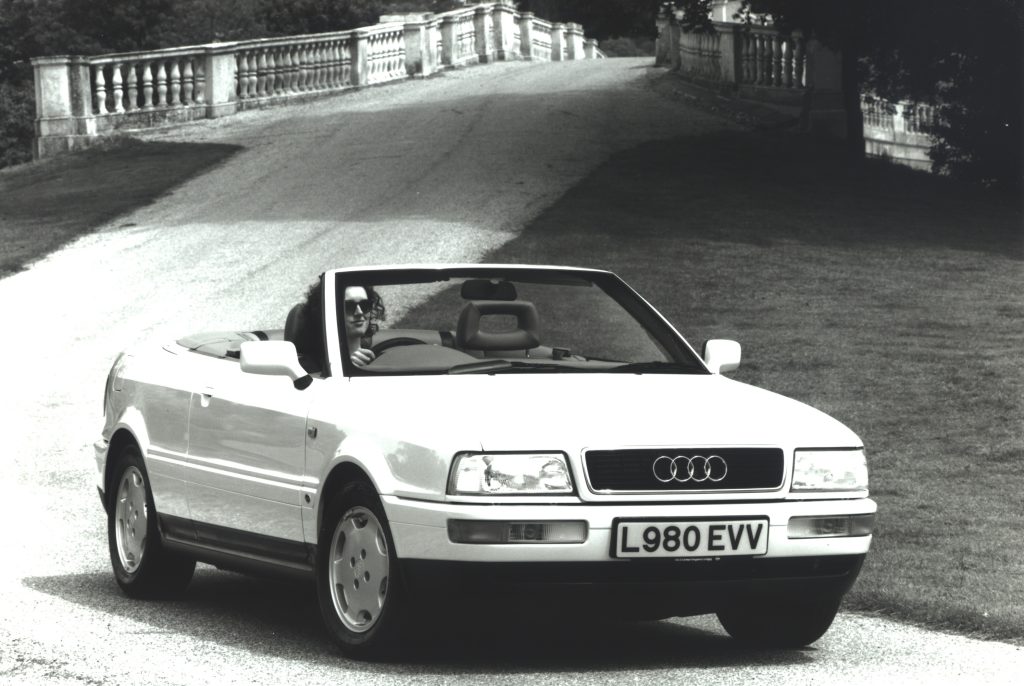 We don't want to play the Royal card too often, but the fact that Princess Diana ran an Audi Cabriolet gives this timeless German drop-top a free pass. This was at a time when driving a foreign car was against Royal protocol; the Princess was the first member of the Royal Family to do so when she leased a Mercedes-Benz 500 SL. Dovercourt Audi of St John's Wood lent her a Cabriolet, which was good news for Audi, which said sales doubled after the Princess was spotted driving the car. Quattro did a lot for the Audi brand, but the Cabriolet was another royally good part of the company's success.
Lynx Eventer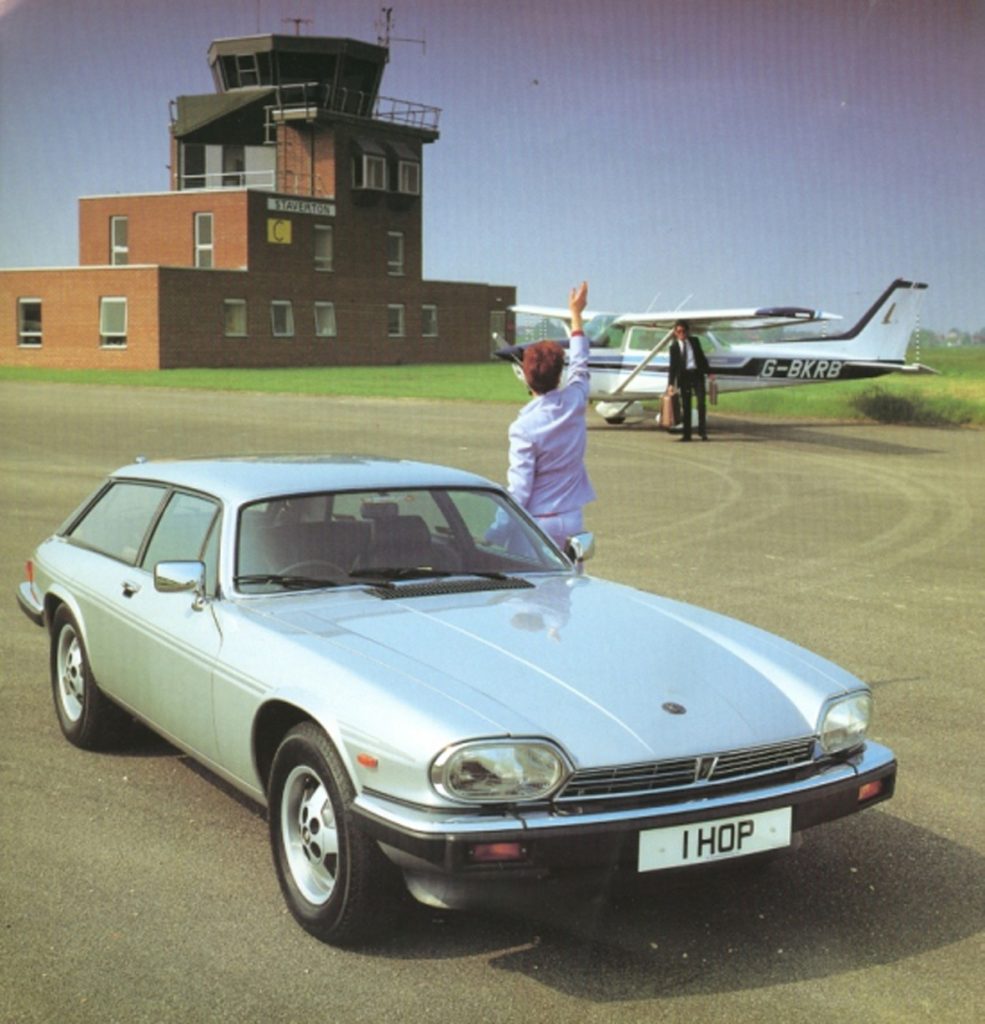 Everything about this photo screams 'old money'. Arriving at a small airport after a very important business meeting and being greeted by your significant other in a quintessentially British shooting brake. We're not entirely sure why she's waving, because he almost certainly spotted the Lynx Eventer when he was taxiing on the runway. It took the best part of 14 weeks to turn the Jaguar XJS into an Eventer, but it was time well spent. Has there been a better shooting brake than this one? Answers on a postcard to the usual address.
Bentley Arnage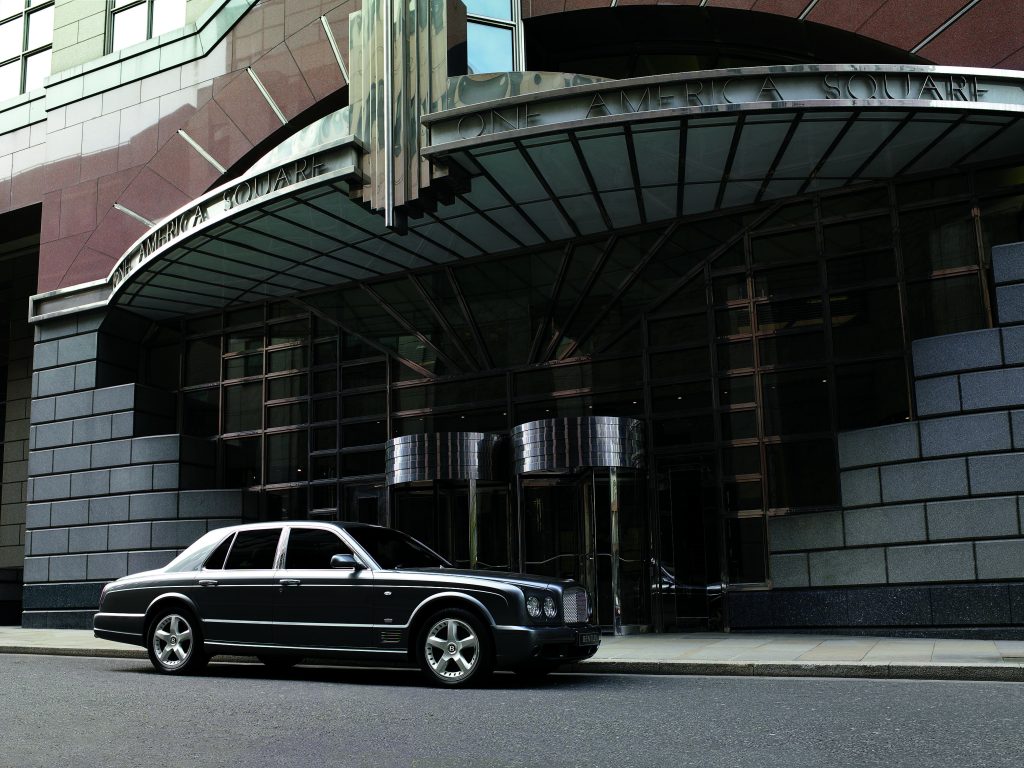 The Premier League kicked off in 1992, which was good news for purveyors of expensive sports cars and luxury saloons. It wasn't long before footballers began spending their new-found wealth on lavish lifestyles, with cars topping the shopping lists of every Cole, Becks and Terry. We're on dodgy ground nominating the Arnage as an old money motor – David Beckham, Rio Ferdinand and others owned one – but the first Bentley built under the stewardship of Volkswagen is ageing beautifully. At the end of the day, it's a classy car, Clive.
Land Rover Defender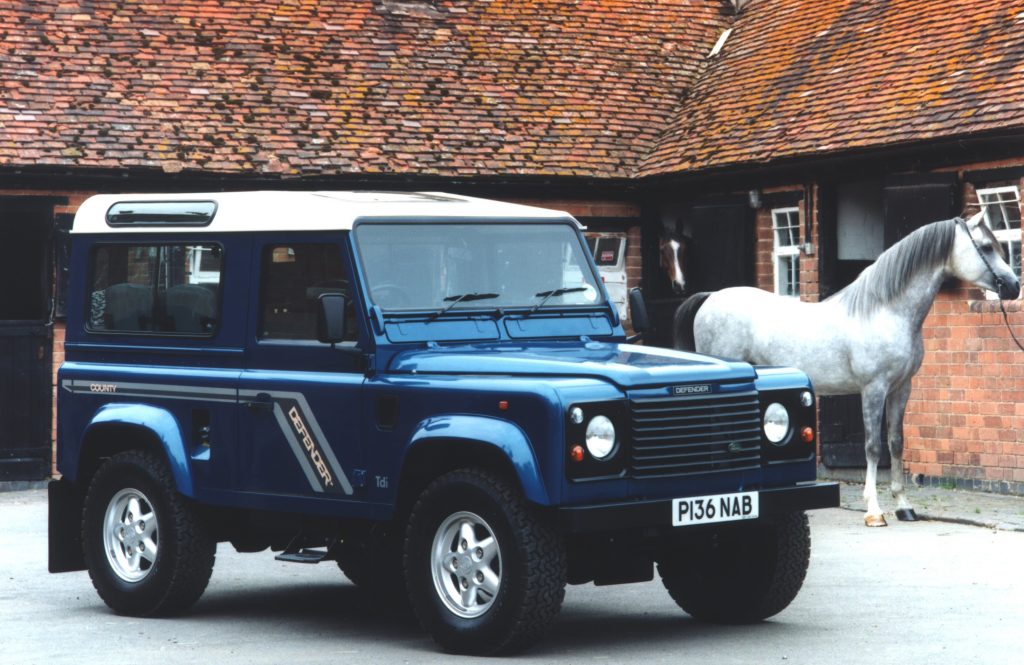 It doesn't matter if your Defender or Series Land Rover looks as weather-beaten and tired as your old wax jacket, it'll still be welcome at the most exclusive country retreats. Few cars can rock the 'lived in' look quite like an old Defender. Look out for a 'NOBs' sticker on one of the rear side windows. That's the old National Organisation of Beaters and Pickers Up, in case you were wondering.
Volvo XC70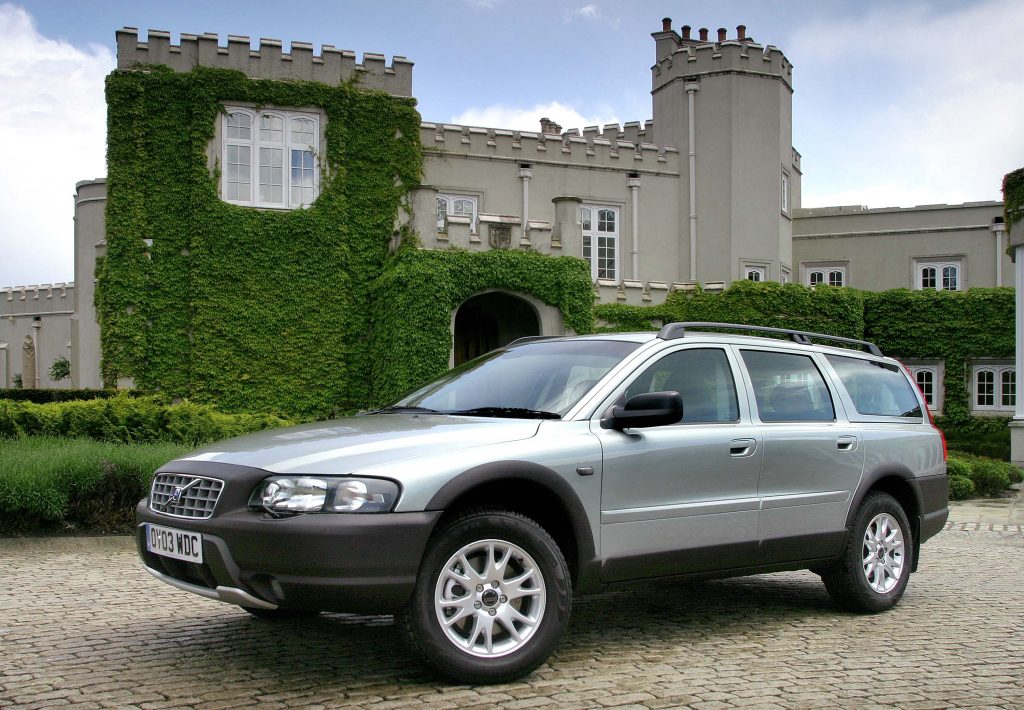 There was a time when a Volvo estate was the default choice for the middle classes. You'd find one parked alongside the manicured lawns of the stockbroker belt and on the gravelled driveways of the Home Counties. Readers of a certain age will remember the Volvo 145 owned by Jerry and Margot Leadbetter in The Good Life. Today, the XC70 ticks the old money box far better than Volvo's range of SUVs.
Saab 900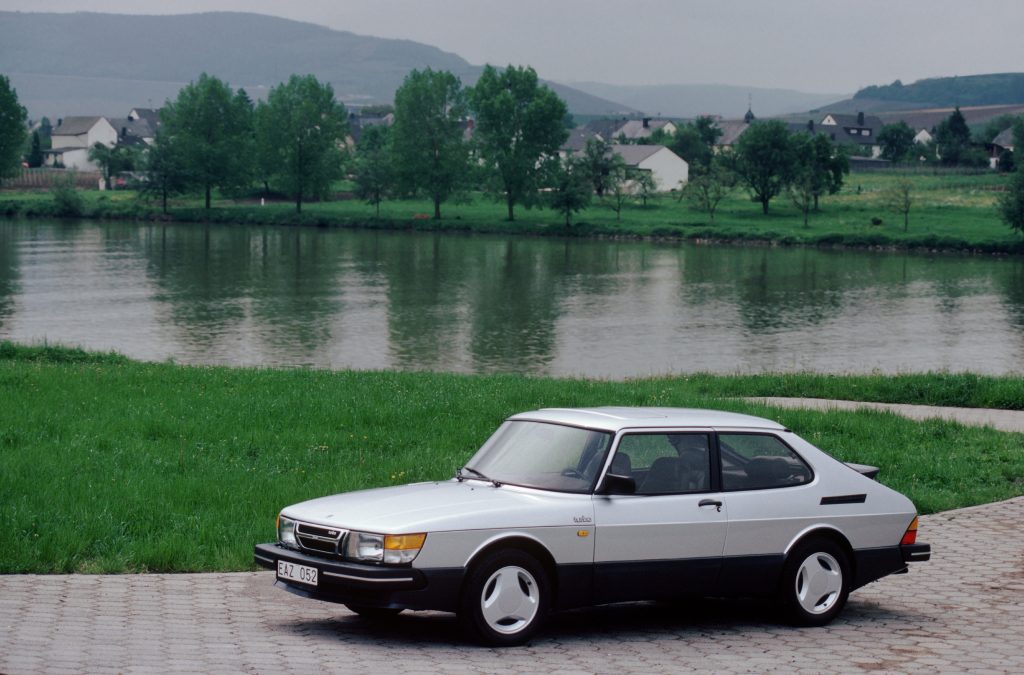 "900s are driven by upright, decent, professional types, who cherish them, service their Saabs on the dot and don't drive like psychopaths." The words of Quentin Willson on a very old episode of Top Gear, and although the same might not be true of the GM era models, there's a sense that old 900s are still owned by nice people. Whether it's a lowly 900i, a storming 900 Turbo or a 900 Convertible, there's a timeless quality to the Saab 900. Put it this way, can you think of an upmarket location where the 900 would look out of place?
A Bristol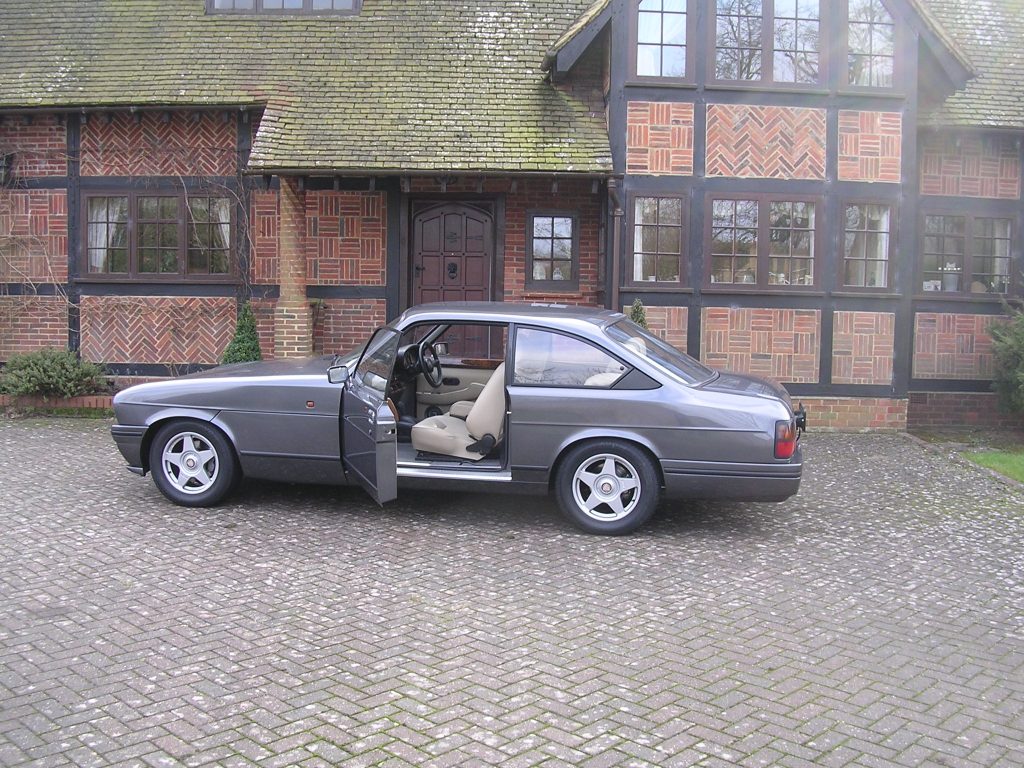 Bristol Cars famously banned James May from its London showroom for being a friend of Jeremy Clarkson. "If you come in here you might tread in some dog s**t. Well, that's what this place is full off, according to your colleague," is what the company owner Anthony Crook told May. All Bristol models have the whiff of old money about them, especially with names like Britannia, Brigand, Blenheim and Beaufort. We're disappointed there wasn't a Bristol St. John-Smythe, pronounced in the manner of Roger Moore in A View to a Kill.
Land Rover Freelander 2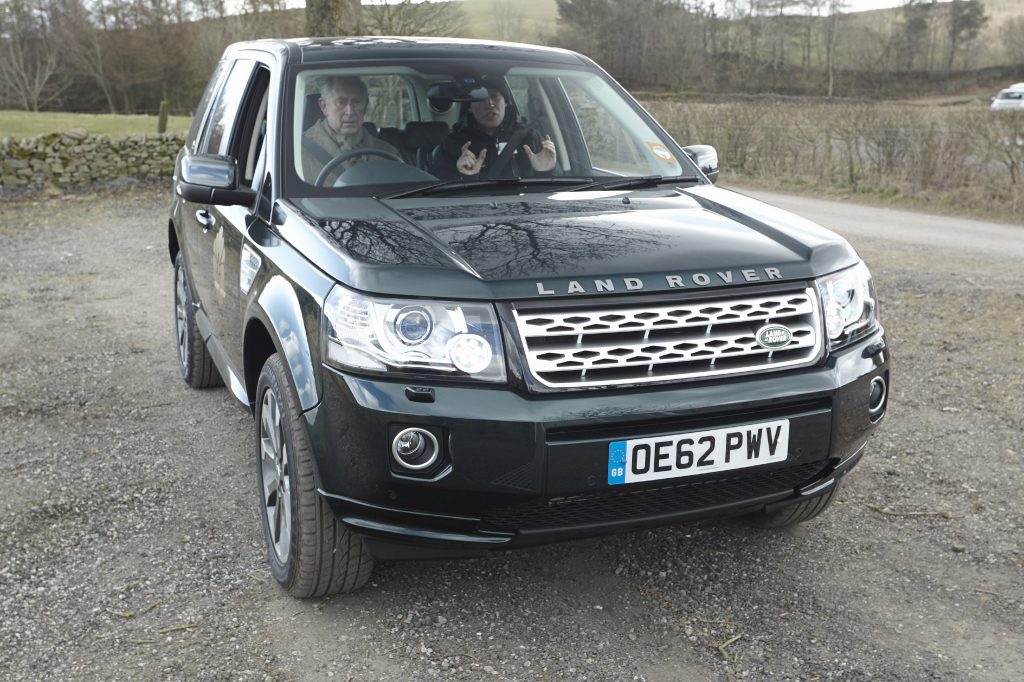 Look, it's King Charles at the wheel of a Land Rover Freelander 2. Okay, he was 'merely' the Prince of Wales at the time the photo was taken, but hasn't the Freelander 2 aged well? Far better than its successor, the Discovery Sport. For the best results, serve it in HSE spec, with a sprinkling of Aintree Green Metallic paint and a side dish of Almond Windsor leather seats.
Toyota Land Cruiser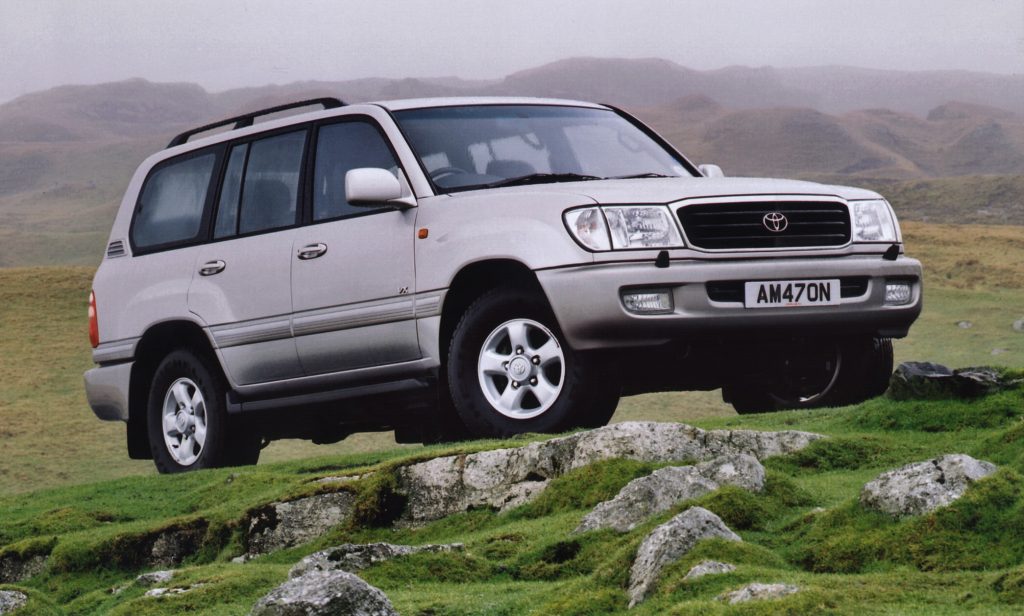 We could make a comment about driving into the point-to-point car park in a Land Rover and driving out again in a Land Cruiser, but we won't. Instead, we'll focus on the benefits of owning a Land Cruiser, such as a steadfast refusal to be stopped and a sense that you buy one because you need one, not because you want to look good on the school run. Sure, the unstoppable Toyota is probably overkill for the three-mile trip to the school gates, but at least you'll be prepared for the apocalypse.
Jensen Interceptor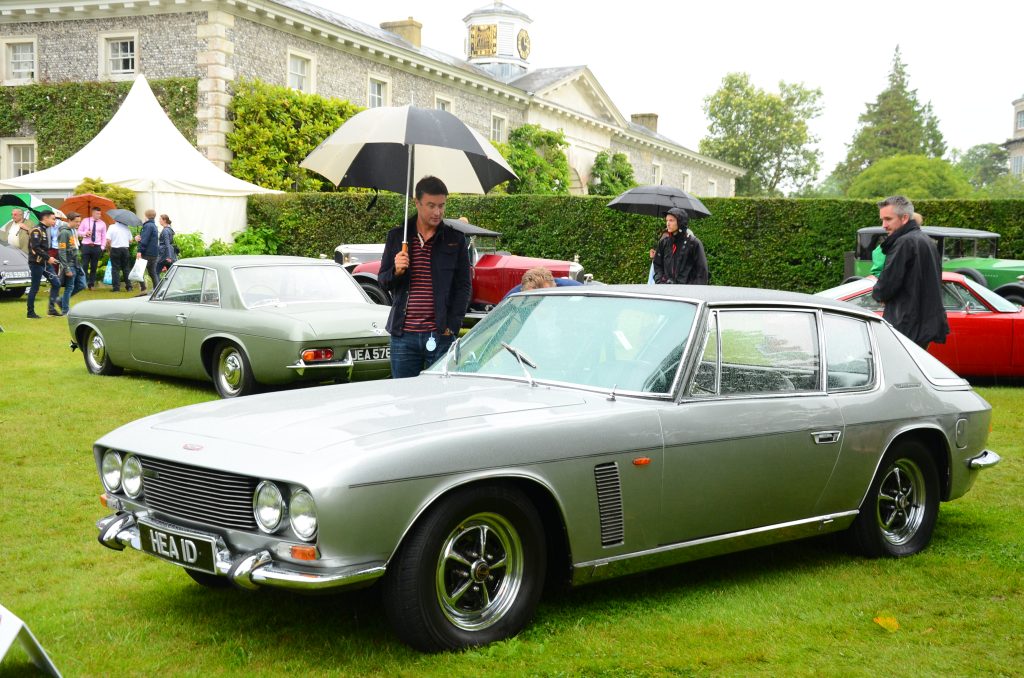 Raffish. That's the word we'd use to describe the Jensen Interceptor. A quintessentially British GT car with a huge slice of American glamour under the bonnet. It's a car for dining at The Ivy, before popping into your mews property in Kensington to grab an overnight badge ahead of cross-continental jolly to sunnier climes. Fuelling a Chrysler V8 isn't a problem when you're an international playboy or socialite with the right connections.
Aston Martin DBS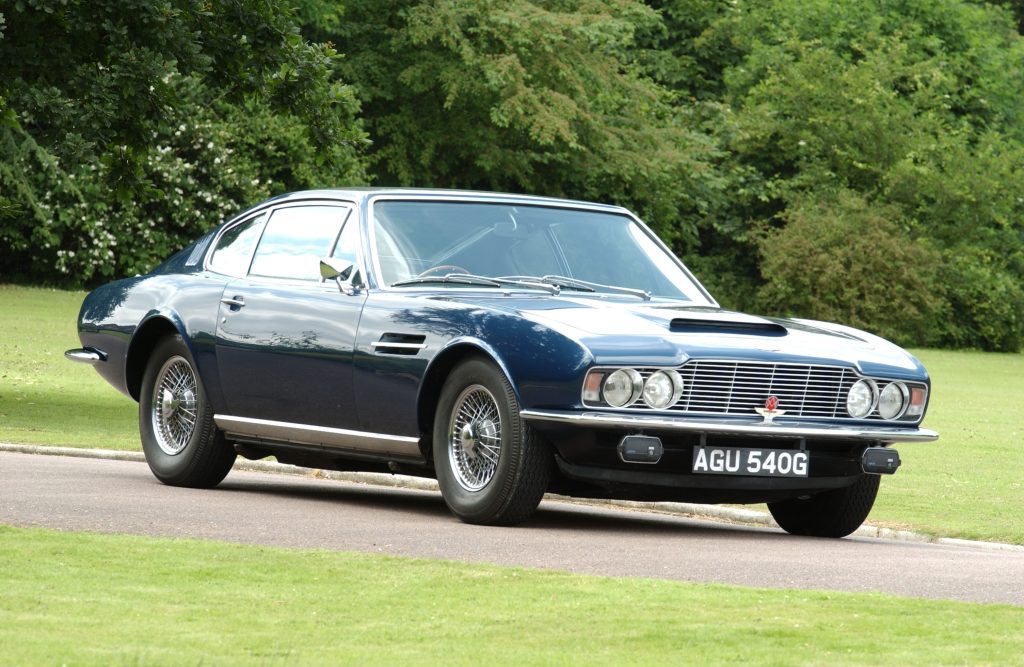 The DBS sits at the crossroads of Aston Martin history. It doesn't command the high prices and media coverage of the earlier DBs, but it lacks the bedroom wall poster qualities of Aston's newer models. This makes it a prime candidate for anyone in search of old money charm. Timeless William Towns styling, a six or eight-cylinder soundtrack and more understated charm than any other Aston Martin you could mention. A fitting way to end our list of old money motors. What car would you add to our choices?
Read more
Future Classic: Land Rover Defender
Still want that SUV? 10 jacked-up estate cars for living the lifestyle dream
Buying Guide: Porsche 964 (1989 – 1993)