The French have always loved to shake things up, whether that's overthrowing the monarchy or revolutionising the car industry. When it comes to innovation, no French car maker can hold a candle to Citroën. From floating suspension to cheap transport for the masses and that bizarre hook-up with Maserati, Citroën can always be counted to deliver whatever is the opposite of laissez-faire. Here's five times that Citroën changed the game.
1934–56 Light 15 Traction Avant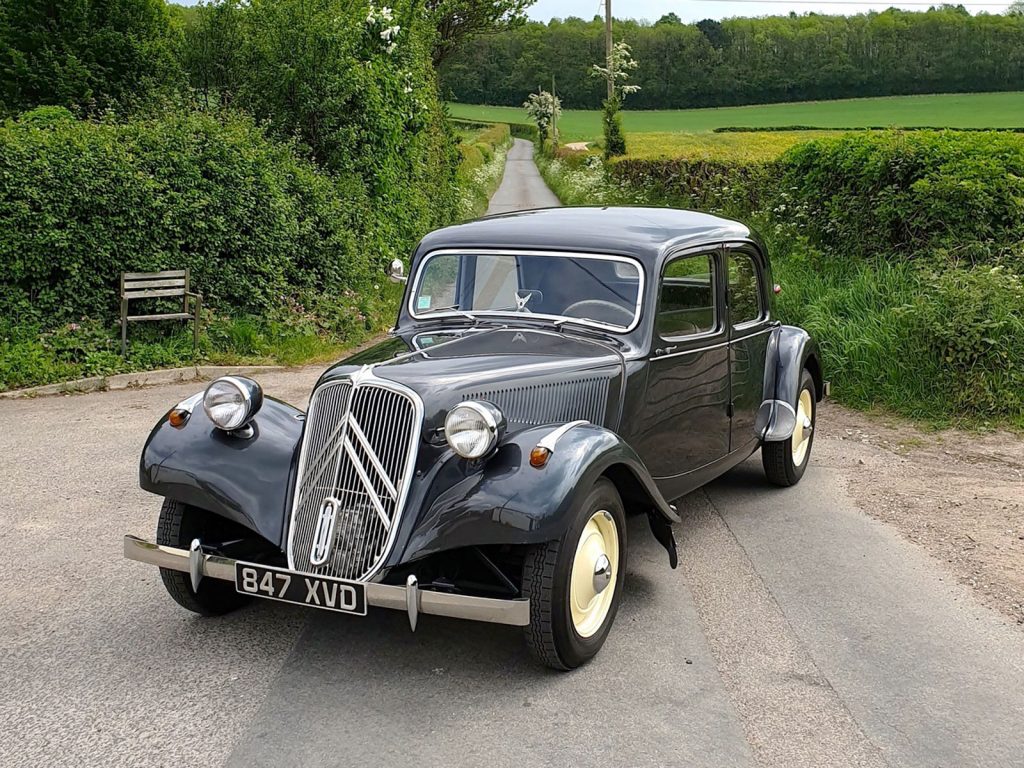 Despite the adopted name, which literally means front-wheel drive, the Traction Avant's biggest innovations were in its unibody chassis and advanced suspension. Front-drive was still a relative novelty, having been pushed forward (pun intended) by the likes of Alvis in Britain and Cord in America, and the Citroën certainly advanced its cause (no more puns now). The low-slung saloon featured independent wishbone and torsion bar front suspension, with beam axle rear, suspended by trailing arms and torsion bars. This provided the car with the supple ride quality that all future Citroëns would inherit, plus pretty agile handling. Coupled with its relatively light weight and 62-mph top speed, the Traction Avant, or Reine de la Route (Queen of the Road), soon became popular with the villains of pre-war France. The Traction Avant was indeed so advanced that it continued production for over 20 years.
How much is your car to insure? Find out in four easy steps.
Get a quote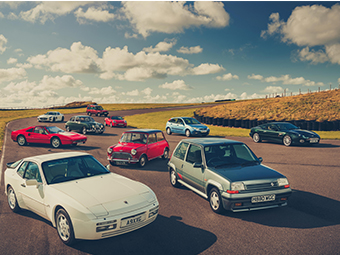 1948–90 2CV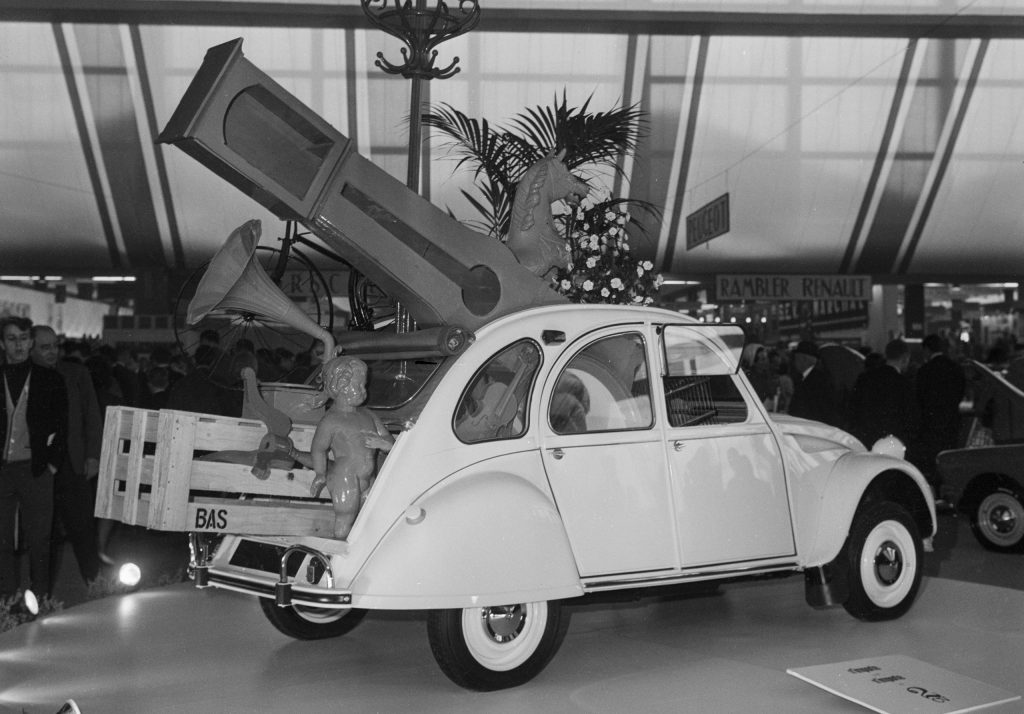 The Deux Chevaux was dreamt up by Citroën Vice President Pierre Boulanger in the mid-1930s. Code-named Toute Petite Voiture (Very Small Car), its purpose would be to get French farmers off their horses and carts and into Citroëns. Designed to carry four people and 50 kilos of produce to market at 30 mph, even on unpaved roads, the 2CV was to be a cheap, rugged people's car. By 1939 it was ready to launch at the Paris Motorshow, but thanks to the devastating impact of World War II, it would be nine years later that the 2CV finally made its debut.
Thin, cheap corrugated steel clothed the chassis, the canvas roof could be rolled back, and the rear seat could be removed to carry larger loads, or simply to have somewhere to sit on a rustic picnic. The little car's twin-cylinder, 375cc, air-cooled engine did actually muster more than two horsepower. Nine to be precise. Amazingly, the Very Small Car survived until 1990, with one of its final and most famous appearances being as a Bond car in For Your Eyes Only.
1955–75 DS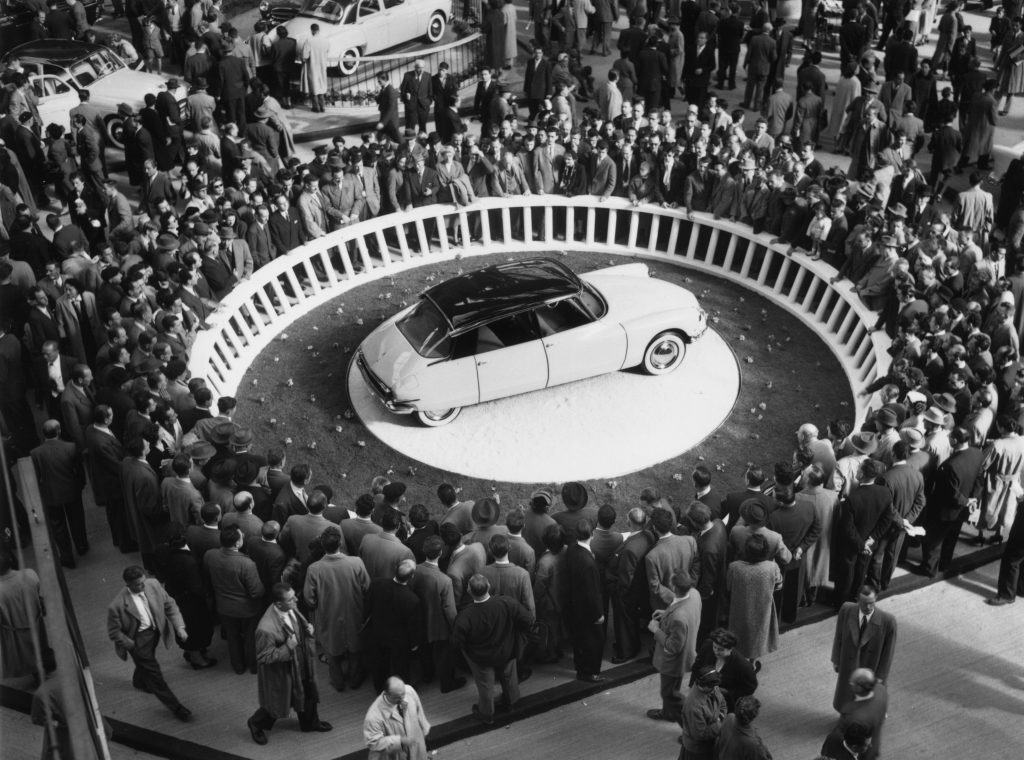 The excitement and astonishment of the arrival of the Citroën DS at the 1955 Paris Motor Show may well never be eclipsed until aliens pop by to introduce themselves. Indeed such was the out-of-this-world styling and innovation applied to the DS that philosopher Roland Barthes said it looked as if it had "fallen from the sky."
Consider that the DS was replacing the Traction Avant and you can quite understand Barthes' perspective. The glorious aerodynamic bodywork, with its enclosed rear wheels, was far ahead of its time. Even more radical was Paul Magès' hydropneumatic suspension. With automatic self-levelling and adjustable ride height, the ride quality of the DS was the definition of "waft." The DS also came with power steering, a semi-automatic transmission and power brakes, which, of all the innovations, probably took the most for drivers to grow accustomed to. In lieu of a conventional pedal, the DS had a "mushroom" switch in the floor to actuate the stoppers, which could result in some rather harsh halts until you adapted to it.
The DS was a phenomenal success. Within 15 minutes of its debut, 750 orders were taken. At the end of day one of the 1955 Paris Show, that number had risen to 12,000, and then 80,000 by the time the show had finished. The DS was so far ahead of its time that it could easily have lived on beyond its 20-year production life, when it was replaced by the rather less-loved CX.
1994–2002 Xantia Activa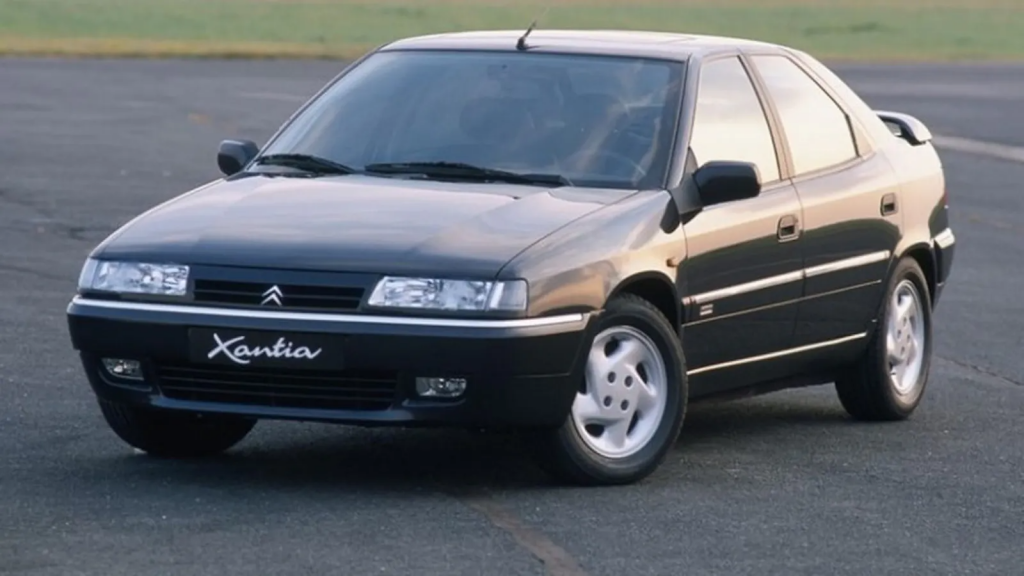 The mid-sized Xantia hatchback and estate was just fine. Angularly acceptable, blessed with a well-established supple ride, and powered by a range of four-cylinder engines – in diesel and petrol form ranging from 1.6 to 3.0 litres – it would not have made this list if it wasn't for the Activa version. The Activa's Hydractive II suspension was the ultimate development of Citroën's hydropneumatics system and made it quite remarkable to drive.
As the name suggests, the Activa's suspension was active, eliminating body roll with the fitment of hydraulic stabilisers. The Activa could generate 1.2 g on the skid pad and still holds the record for the fastest speed through the infamous elk test. Driving the Activa was a disconcerting experience. The tech meant that the tyres could really work hard, providing amazing grip and cornering prowess far beyond what one would expect from a family car, but the lack of body movement made it very hard for the driver to assess when that grip was going to run out. When it did, the terminal understeer came very suddenly indeed, and it was hard to trust the Activa.
Ultimately it was a brilliant experiment, but one that failed, and future Citroën generations would never push hydropneumatics this far again.
2020 Ami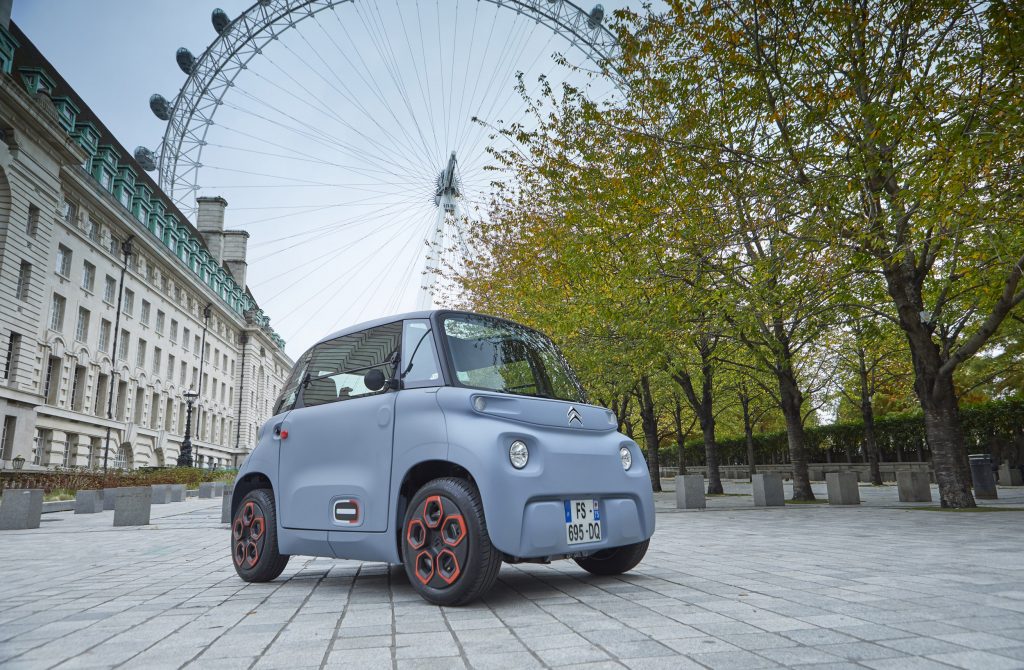 After many years of platform sharing with Peugeot and with unremarkable impact on the automotive world, Citroën has done something truly new once again. The 2020 Ami is not just a new car, but a whole new way of thinking about personal transportation in European cities.
The tiny electric machine – which we have driven and reviewed in this story – has a paltry top speed of 28 mph and a range of just 43 miles. Clearly this is no Tesla rival. Instead, think of it as a modern take on the 2CV but for urbanites, not farmers. It's compact, fun, and most importantly, cheap to make and to own. To cut costs, it has a push-me-pull-you design where the front and rear are the same. The two doors are also identical, except for the fact that the driver's door is rear hinged and the passenger's is front hinged. The inside is as basic as cabins come, and you'll have to provide your own navigation and entertainment with your smart phone.
The net result is that, after making an initial payment of about £2400, you can lease an Ami for £20 a month. Or simply sign up for a ride share club and pay as you drive.
Read more
Buyers Guide: Citroen 2CV
Toute Petite Voiture: the mythical car that gave rise to the Citroën 2CV
22CV: Citroën's V8-powered Traction Avant remains a riddle