Christmas can be a barren period for classic car enthusiasts. Poor weather, family commitments and too many visits to the cocktail cabinet can result in the car being left in the garage, often until the new year. It's as though your love of cars is put on ho-ho-hold.
This needn't be the case. Here are six ways to get your motoring fix this Christmas, even if you've had too much eggnog and have overdosed on sprouts. We've all been there.
How much is your car to insure? Find out in four easy steps.
Get a quote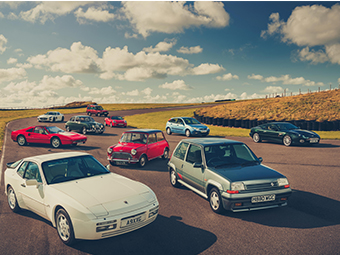 Take advantage of the quieter roads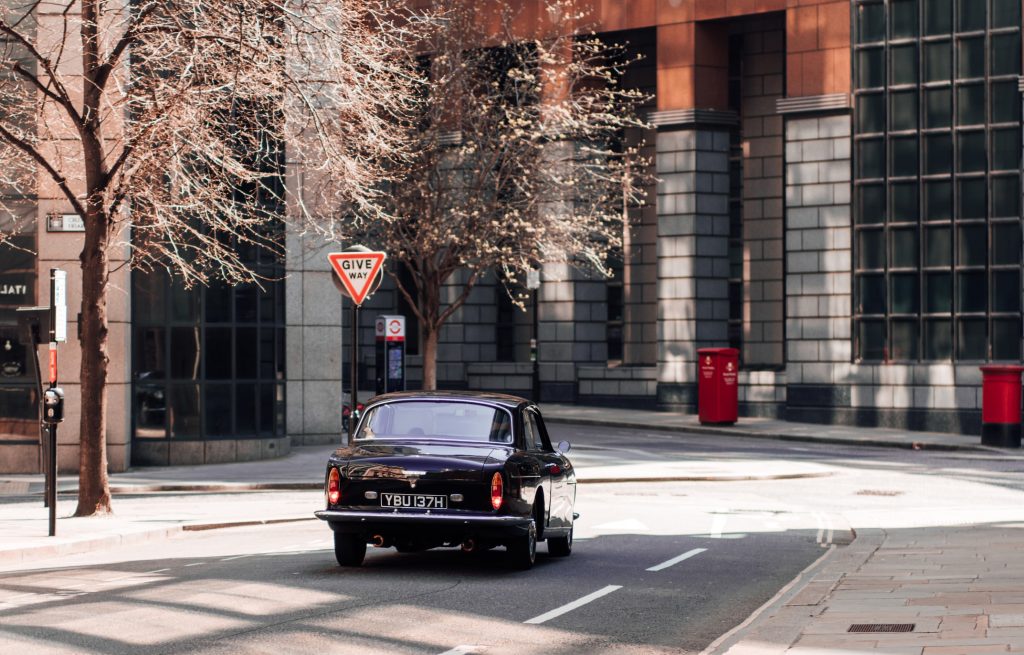 If you listen to the news, you'd be forgiven for thinking that the entire nation will be top to toe in tailbacks [Really? We're going there already?! Ed.] for the entire festive period. On the contrary, Christmas is a most wonderful time of the year to take advantage of roads blissfully free of traffic. Forget driving home for Christmas, you could be driving at Christmas.
According to the AA, New Year's Day is expected to be the quietest day, with just 26 per cent of motorists hitting the road. That's a total of 8.6 million cars, so it shouldn't be too difficult to find a little peace and quiet on your favourite B-road. For context, 16.9 million drivers (51 per cent) will have red lights all around on Friday 23 December, when traffic will hit its peak.
If you can lay off the Christmas gin, you can wake up early on New Year's Day and maybe join a few friends for the first drive of 2023. Grabbing a pint of milk is a good excuse to leave the house, but you'll have to think of a reason to return via the roads of Mid Wales or the Scottish Highlands.
Start (or finish) that project you've been putting off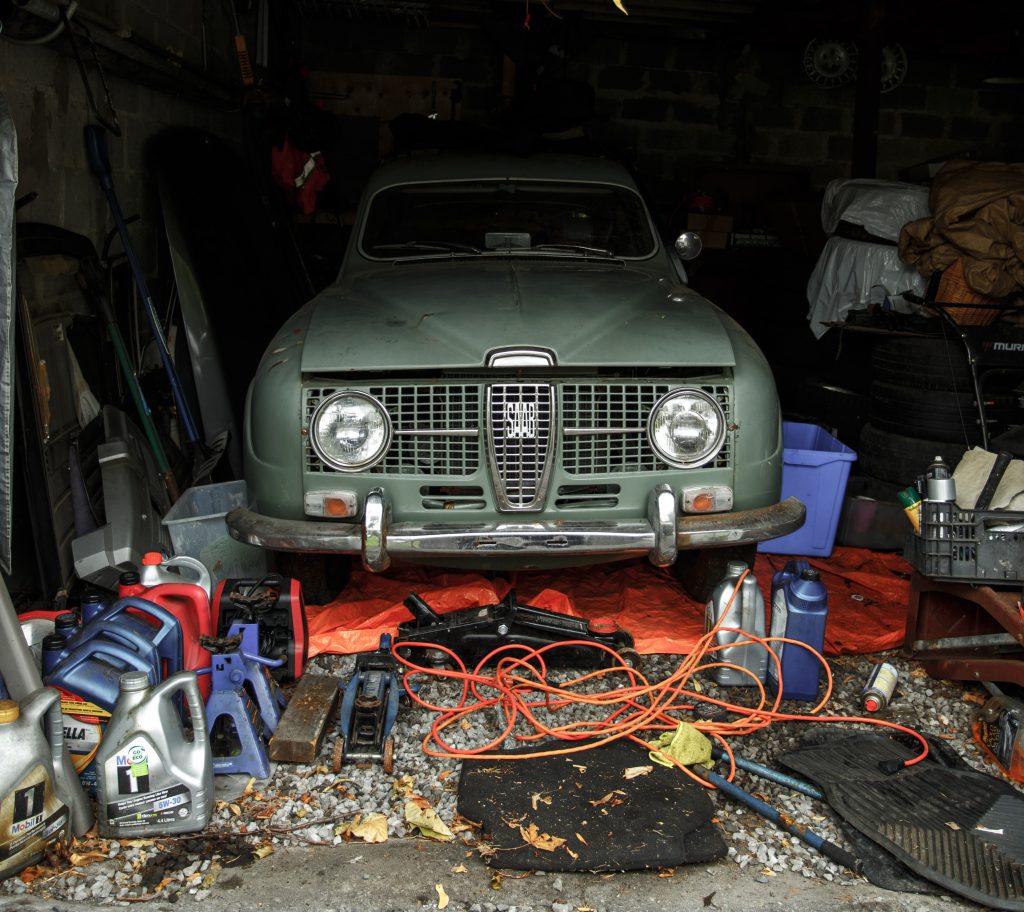 The classic car classifieds are littered with vehicles listed as 'unfinished project'. Restoration projects that were started with the best intentions, but for whatever reason have ground to a halt. At the time of writing, we found a 1969 Jaguar E-Type for £35,500, a 1965 Sunbeam Alpine advertised as "98 per cent complete", a 1968 Morris Minor "dry stored since 70s!" and a 1994 Jaguar XJS with a starting price of 99p.
If you've got a classic on bricks or a sleeping beauty waiting for an alarm call, this could be your opportunity to do something about it. There are dozens of guides on our website, but if you can't find what you're looking for, there will almost certainly be a solution on the internet. Watching somebody tackle a problem on YouTube – or taking inspiration from Hagerty's Redline Rebuild timelapse series – is the new millennium equivalent of thumbing through the pages of a Haynes manual.
Join the crowd at a classic car event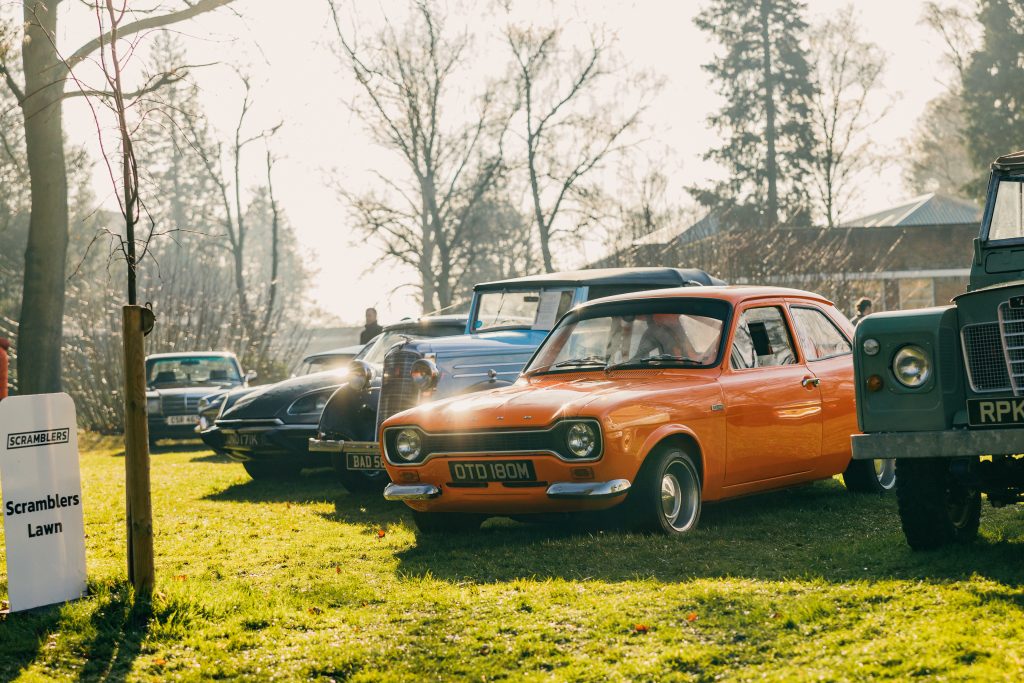 The classic car event season isn't over. On the contrary, there are dozens of events being held up and down the country, so if your classic isn't registered as SORN – and you're prepared to risk the salt – why not join other enthusiasts for a festive chinwag?
The Lakeland Motor Museum in the Lake District is hosting a Boxing Day Classic Drive and Ride In Day from 10am until 1pm. A 'Best of Boxing Day' trophy will be awarded to the most impressive classic car on show. Unlike a Lynx gift set or a pair of socks, this is something you will want to receive this Christmas.
Brooklands Museum will be hosting its annual New Year's Day Classic Vehicle Gathering, which is displaying cars registered before 31 July 1993. Around a thousand cars are expected to attend, with the gates open at 9am. Looking further ahead, the first Bicester Heritage Scramble and Haynes Breakfast Club meets of the year will be held on 8 January 2023.
Don't forget to check out the Ace Cafe London website for a full list of festive events, including a Christmas Carol Service on 18 December, a 'Cold Turkey' meet on Boxing Day and a New Year's Eve Party on… New Year's Eve. All the events we've mentioned are subject to change or cancellation, so check the relevant websites before setting off.
Watch a car film or TV show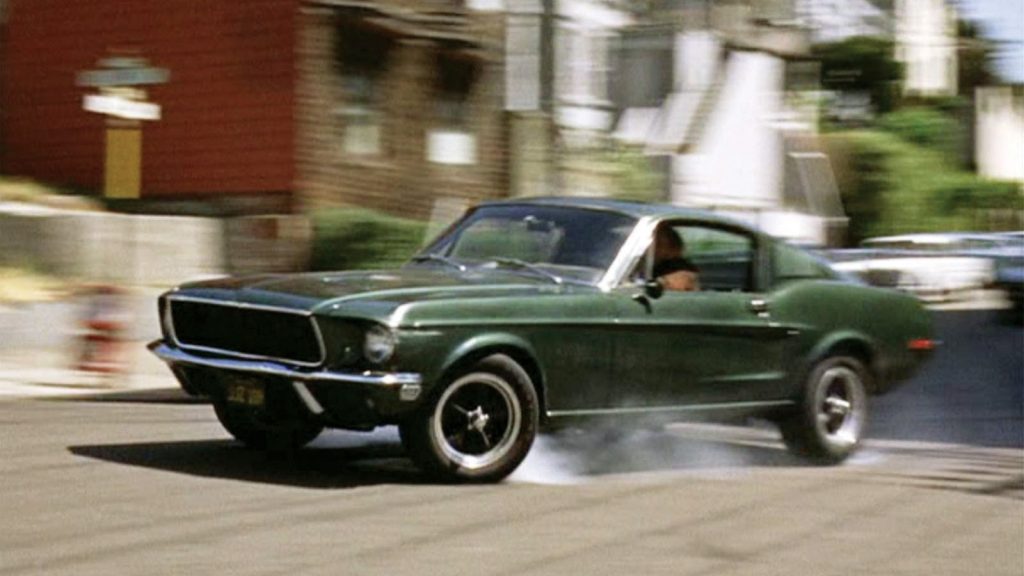 You might be old enough to remember the days when you'd flick through the Christmas edition of the Radio Times to circle the car films you didn't want to miss over the festive period. The Italian Job was a guaranteed Christmas cracker, while tuning in to watch one of the Herbie films was another treat. Hands up if you really fancied the Thorndyke Special from The Love Bug.
Things are a little simpler in 2022. You can binge watch every episode of The Grand Tour on Prime, while the BBC iPlayer has two decades of Top Gear for you to wade through. Bullitt is available to rent on Prime, while the brilliant Baby Driver is free to watch if you're signed up to Amazon's streaming service. The playlist is worth downloading if you're planning a B-road drive over the festive period.
Another recommendation is The Last Overland on Channel 4. You can read about the epic adventure on our website.
Dust off your old Scalextric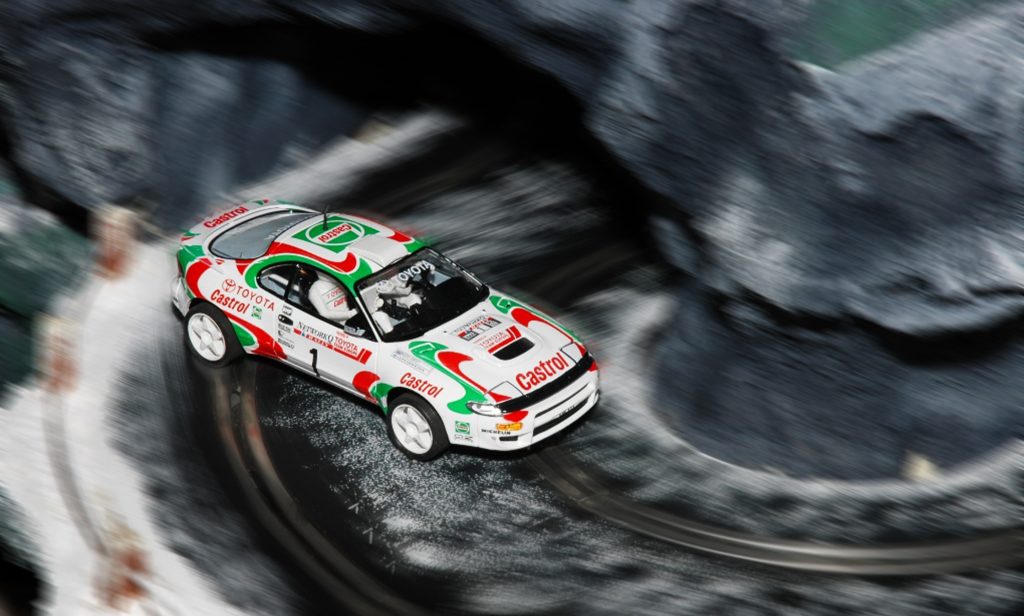 A Scalextric set was something you really wanted to find under the tree on Christmas morning. How many of us asked Father Christmas for the Mighty Metro set, which featured a pair of Princess Diana's favourite small car in Valvoline and Total or Esso and Navico liveries? Or maybe the evocative Le Mans 24hr set, with Porsche 926C and Jaguar XJR9.
Scroll through the list of sets on the Scalextric Collector Guide website for a trip down memory lane, then take a trip into your attic to see if your old set is still there. Other slot car racing sets were available, including Matchbox Powertrack and Tyco, but Scalextric is the Christmas present we most associate with the past.
Read a book!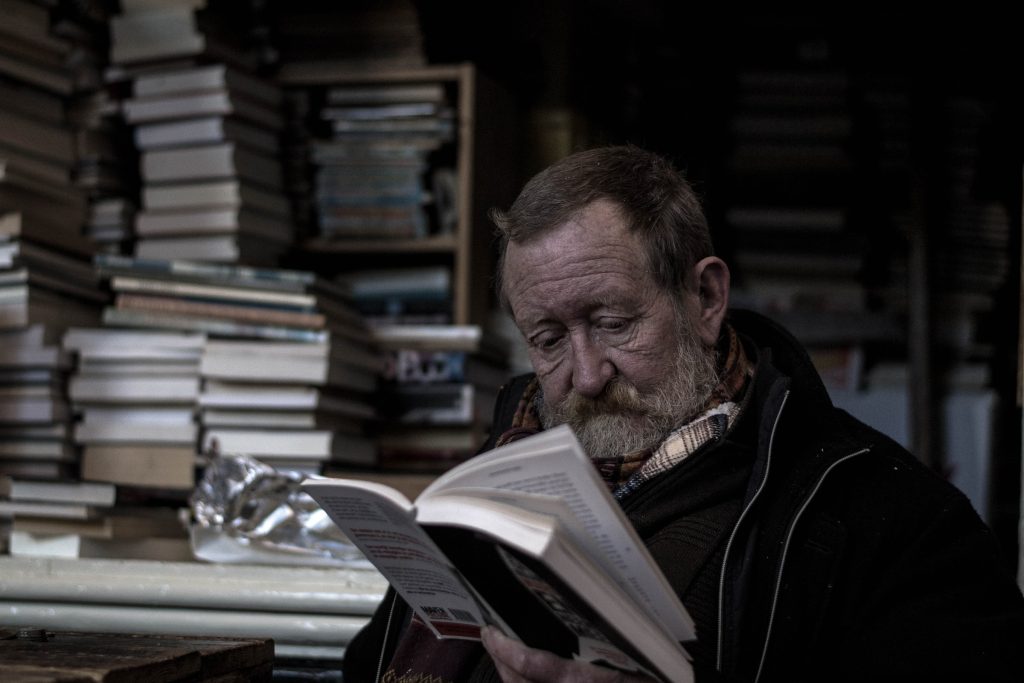 We've just published a list of books you might want to check out this Christmas, but it goes without saying there are thousands of titles to choose from. Check out the excellent World of Books shop on eBay, where you can find 3.3 million affordable, pre-loved books, some of which are available for just £1.80.
Alternatively, drive to your local bookshop for inspiration. While you're in town, pop into a charity shop and count the number of Haynes manuals on the shelves. Charity shops are where workshop manuals go to die. And you never know what gem of a rare book you might find…
Play a board game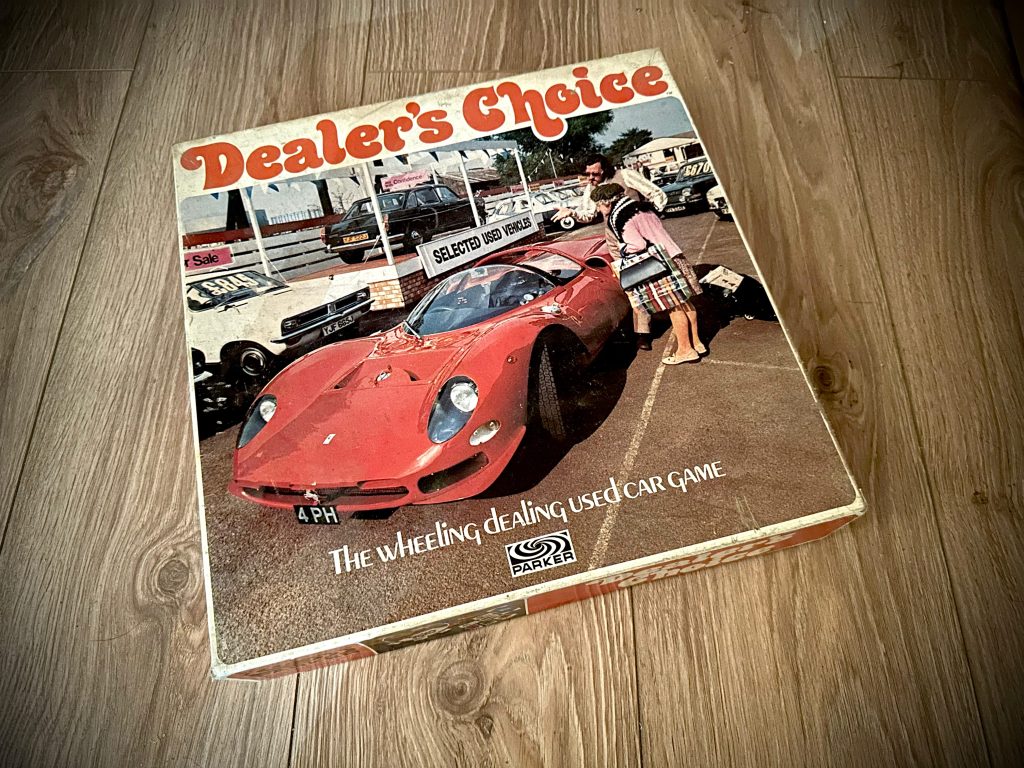 Back in 2020, Joe Lorio called Dealer's Choice the used-car sales board game you've been missing. He was talking about the American version of the game, but the rules of the UK edition are the same. As Lorio points out, the board is little more than a fancy holder for the cards and money, with the game following the classic wheeler-dealer approach to used cars. In other words, buy low and sell high.
Your author found a copy in a charity shop last Christmas and is pleased to report that his family loved it. The twist is that the cars are worth different amounts to each player, so just because an MGB is worthless to you, it might be valuable to a fellow player. There are sets available on eBay, with prices ranging from £10 to £20. Hold out yer hand and do a deal.
Other car-themed board games to consider include one based on circumnavigating the M25 (yes, really); Turbo, which was based on the Sega arcade game; Touring England; Car Capers; and Motorway, which requires the players to answer questions based on the Highway Code. It's more fun than it sounds, honest.
Whatever you're up to over the festive period, have a great Christmas. Here's to a classic new year.
Read more
Hagerty's Christmas Video
Stocking fillers: 8 of the best car books we'll be reading this Christmas
Christmas 2021 sorted: the best gifts for car lovers