It happens to us all: you own a car and fall in love. There are the memories of family trips, the days blasting through country lanes, the hours standing by the side of the road waiting for recovery. The dents and dings – each one has a story. Finally, real life intervenes and you have to sell it, an act you always regret.
Very occasionally, a car will find its way back to its owner. In this video, a car dealer stumbles across the MGA that his father used to own and love. He decides to buy it back, but what happens next is entirely unexpected.
How much is your car to insure? Find out in four easy steps.
Get a quote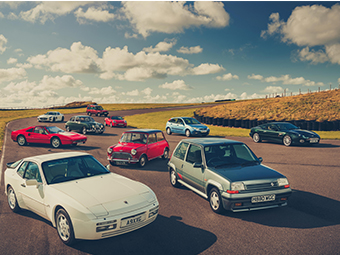 Please enjoy Hagerty's Christmas video, and we wish you and your cars a safe and happy festive season.
Oh, and keep the tissues handy!
(We'd love to hear the stories of the cars you regret selling in the comments below).
With huge thanks to Petroleum & Co for making the film for Hagerty, plus David Cox from Robert Glover Ltd for starring and providing invaluable support with cars and locations.