When London's Ultra Low Emissions Zone (ULEZ) expands with the goal of cleaning up the city's air, thousands of residents and visiting drivers will find their non-compliant cars will suddenly cost a lot more to use over even the shortest of journeys.
Current ULEZ regulations require your petrol car to conform to Euro 4 emissions standards or later, while diesels must be Euro 6 and above. That means a lot of classic and modern-classic cars will face the £12.50 daily charge, so even just a couple of runs out and about in the zone – no matter how brief – adds up to £25 a week.
How much is your car to insure? Find out in four easy steps.
Get a quote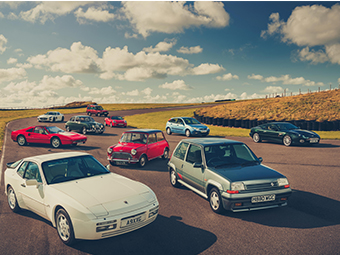 However, there's also a separate exemption for cars aged more than 40 years, and that gives some respite to owners of classics – cars that are typically driven infrequently compared with newer models, and contribute less to inner-city emissions as a result. Cars of that era are more than capable of mixing it in today's traffic, but whether or not you'd want to use them every day is a matter of personal preference.
While plenty of classics are compliant though, not everybody can afford an E-Type or even a tidy old Beetle, so with the help of Hagerty's valuations experts, we've compiled a list of nine cars that aren't just ULEZ exempt, but are also affordable – by drawing on our data of the oldest cars with the lowest average price tags. And once they're registered for 40-year-plus historic status, they're also free from road tax.
Prices change all the time, and Hagerty's data used here is based on the average of confirmed sale prices at public events like auctions, so the values below are of course subject to change. Oh, and if driving a car that's forty-plus doesn't quite appeal, it just so happens that one of the most affordable cars in the price guide happens to be a modern, Euro 4 compliant alternative.
Triumph Acclaim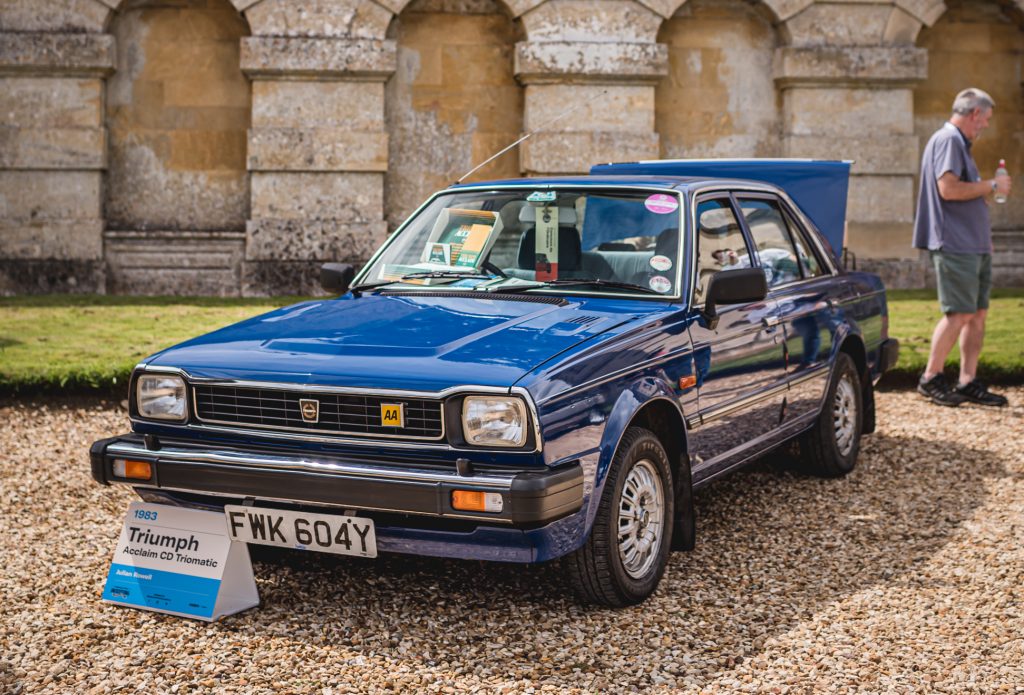 UK Hagerty Price Guide average: £1700
The first of several Festival of the Unexceptional regulars in our ULEZ-busters rundown, the Acclaim might not have been as exciting as the Dolomite it replaced, but its relatively unloved status makes it very affordable indeed, with a price spread of £700-£3100 in the Hagerty Price Guide and an average of only £1700 among the sales we've tracked.
Practical, with a four-door body, and fairly well-built and reliable by 1980s BL standards (Honda mechanicals probably play a part here), the first three years of Acclaim production are old enough to cross the 40-year ULEZ threshold – and next year, the full run of production should be exempt.
Vauxhall Cavalier Mk2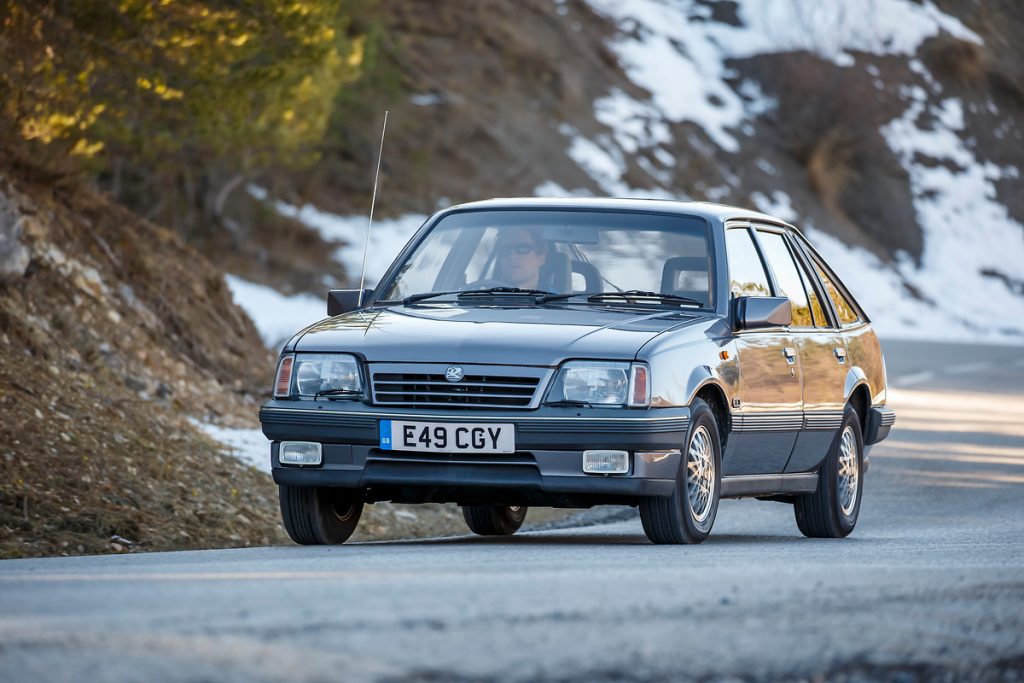 UK Hagerty Price Guide average: £1925–£2425
All Mk1 Vauxhall Cavaliers are of course ULEZ exempt, but with slightly higher average prices as they become accepted as true classics, it's left to the first few years of Cavalier Mk2 production to fly the flag for Vauxhall in our list of affordable ULEZ choices.
It benefits from its modernity relative to the Mk1, with front-wheel drive liberating extra cabin space, and relatively modern engines for its era for smooth, economical performance. All but the sportiest Mk2s make up our price spread, with 1300 saloons being cheapest, and 1800i five-door hatches – making 114bhp – covering the top end.
Austin Maestro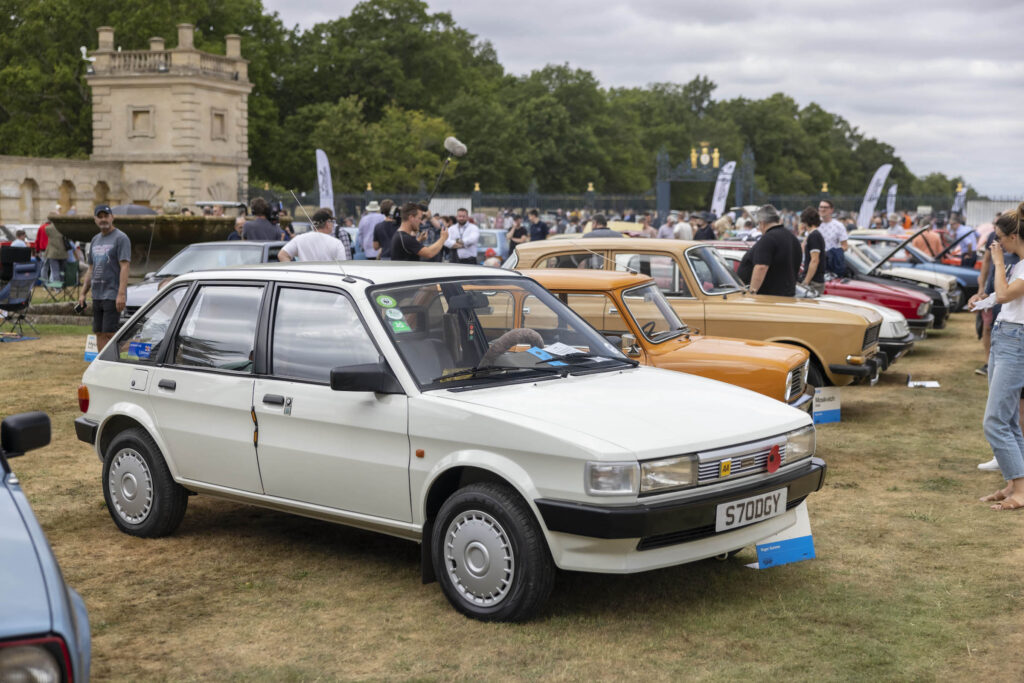 UK Hagerty Price Guide average: £2075–£2300
Yet another FOTU favourite, the Austin Maestro was a car you'd once have seen everywhere and in every city, but launched in 1982, the first couple of years of Maestro now benefit from ULEZ exemption, so perhaps we'll see a few more enjoying life within the M25 in the coming years.
The most affordable 1.3 and 1.6-litre models now qualify. The MG Maestro, launched in 1983, is also now old enough, but with higher prices (spanning £1100–£5800 for non-turbos), you won't find it in this list. A regular Maestro will still happily handle city-bound errands, and there's a growing enthusiast base too.
Austin Metro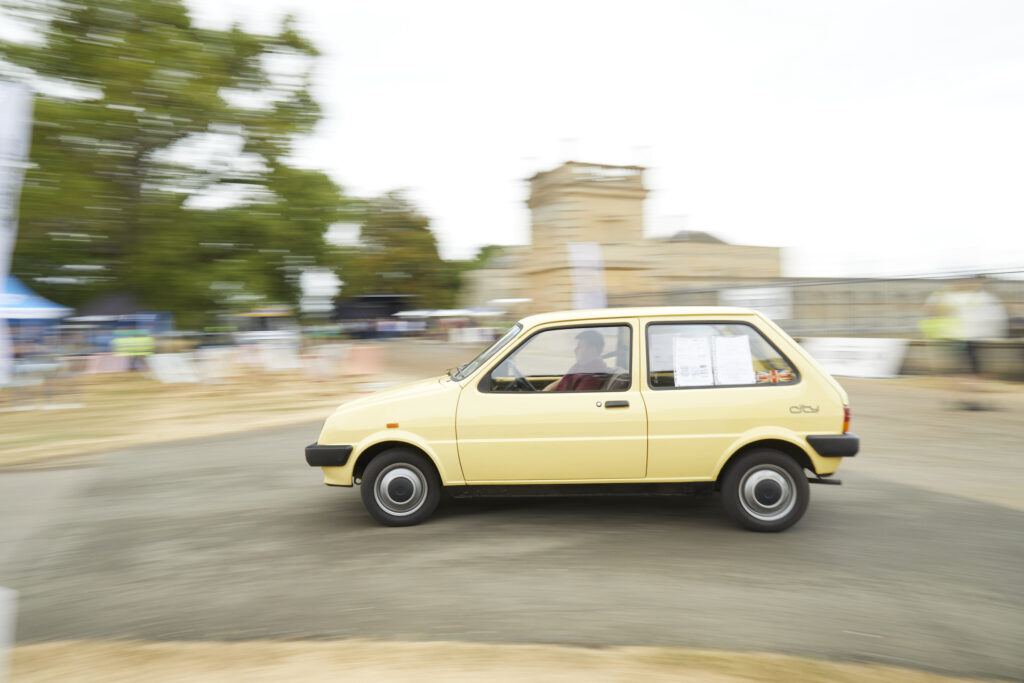 UK Hagerty Price Guide average: £2075–£2425
Princess Diana, or Lady Diana Spencer as she was at the time, proved that the Metro is just the car for city slickers, bombing about Earls Court and wider London in an Austin Metro L in the early '80s. So in purely pragmatic terms there's not another car on this page better suited to ULEZ life than the Austin Metro.
Launched in 1980, three years of the Metro are now ULEZ compliant, and Austin's shot at making a more modern Mini is as ideal for scooting around a city as it ever was. At 3.4 metres long, parking shouldn't be an issue – that's nearly two feet shorter than a modern Fiesta. Both 998 and 1275cc models are included in our valuation spread, and even the most expensive should set you back no more than £5000. They're easy to see out of, ride well, and steer sharply, making them a hoot even at low speeds.
Vauxhall FE Victor/VX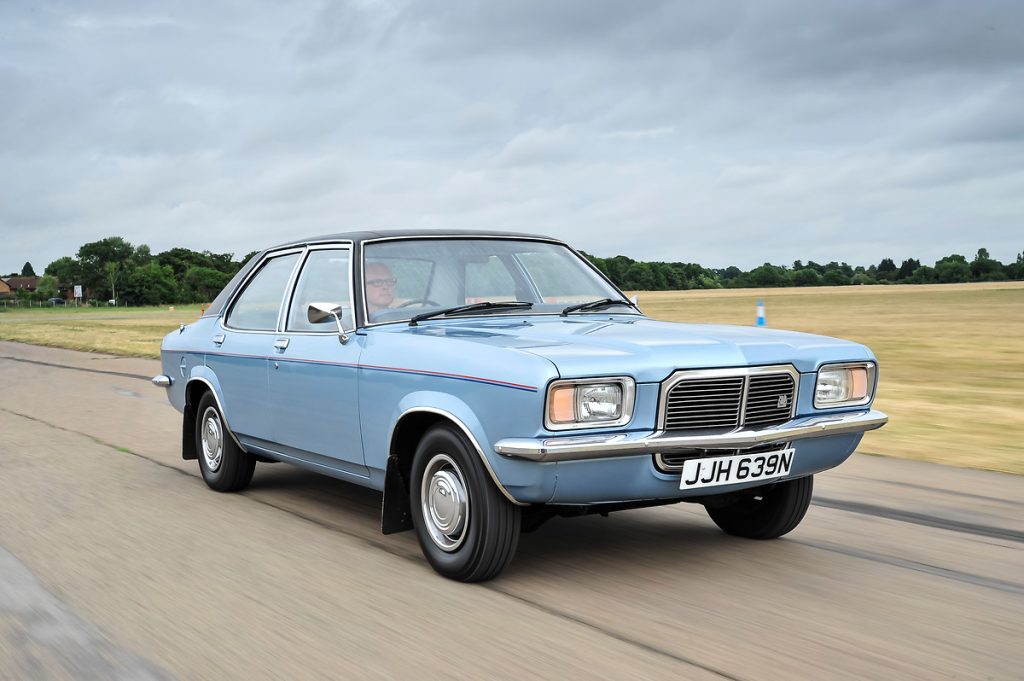 UK Hagerty Price Guide average: £2200–£2500
Bringing some 1970s swagger to our motley collection is Vauxhall's FE-series Victor, VX1800 and VX2300, which we're rolling together here under their shared platform, produced from 1972 to 1978. That puts them all over 40 years old, and our average pricing here includes the estate models too.
What you don't get on our list of cheaper models are the six-cylinder engines, but that doesn't harm the styling, which has that Transatlantic feel that rival Ford also tried to capture with its Cortina. VXs start from 1976 and offer both a little more power and a little more equipment – but all let you star in your own gangster movie.
Citroën BX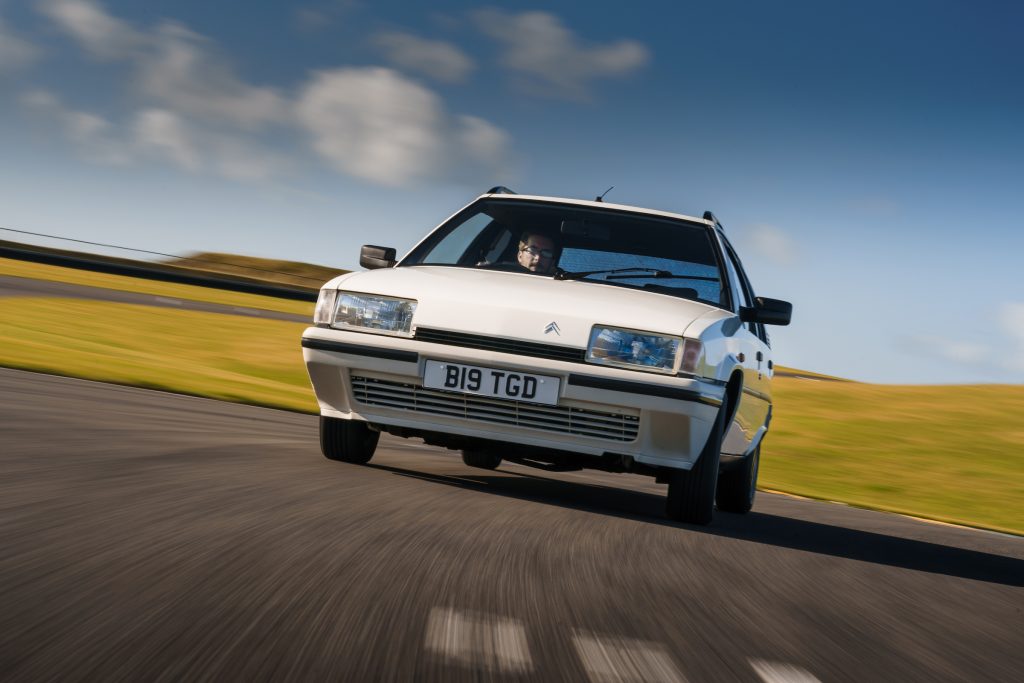 UK Hagerty Price Guide average: £2300–£2400
We're big fans of the Citroën BX, having included one in our 2023 Hagerty Bull Market list. And with the earliest UK cars registered in late 1983 (the car pictured above is a later model), series one "14" and "16" hatchback variants are just old enough, and just affordable enough (a concours 16 is listed at only £4400), to sneak onto this list.
Here is a family-friendly classic with an attention-getting shape, courtesy of Marcello Gandini, a suspension system that will shade most new cars for riding smoothly over poorly surfaced roads – there are plenty of those within the ULEZ area – and an interior design you're unlikely to tire of, provided you can source replacements for broken trim.
Alfa Romeo Giulietta 116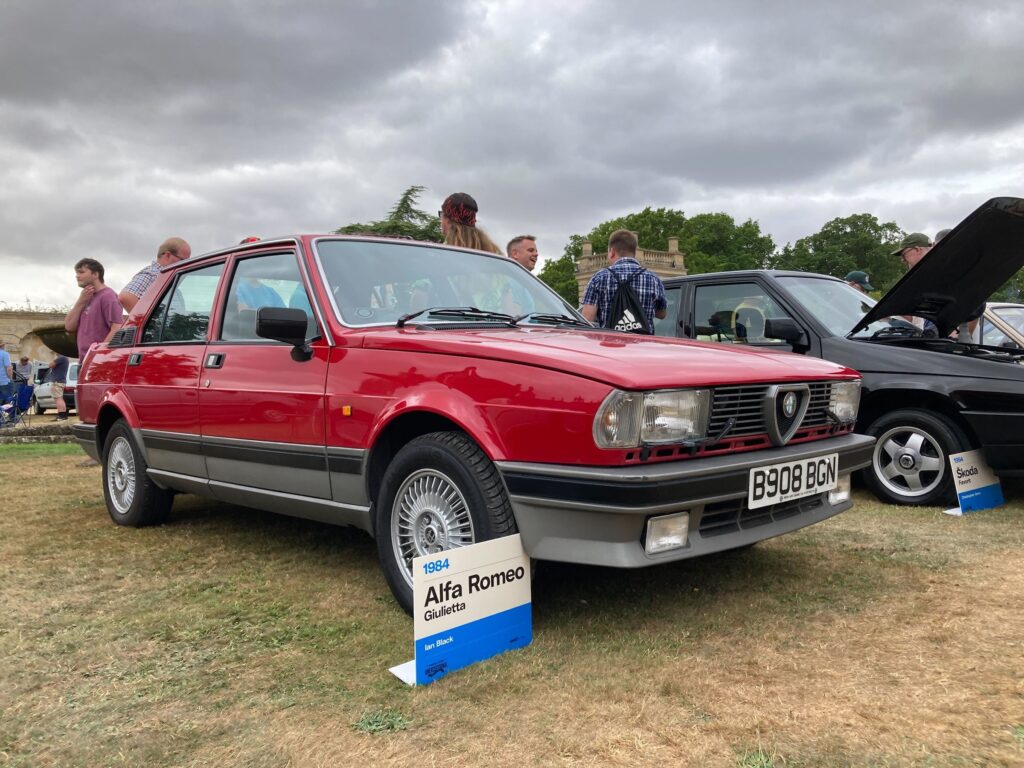 UK Hagerty Price Guide average: £2350–£2475
An Alfa Romeo? One of the cheapest ULEZ-compliant classics you can get your hands on? Well, getting your hands on one could be the problem here. Amongst the modern Giuliettas, sourcing figures for earlier survivors is like finding a piece of hay in a big stack of needles, but they're certainly not frequent in the classifieds.
That rarity has no doubt influenced our price range here, for 1300 to 1800cc models, because it might have been years since an example of the boxy type 116 Giulietta sold at an auction or similar and could have an effect on our data. Whatever the price, the 116 has curious styling (at the rear especially), but is surely one of the coolest here for slinking through the capital. With rear-wheel drive and a twin-cam four up front though, it'd be even better on the open road.
Austin Allegro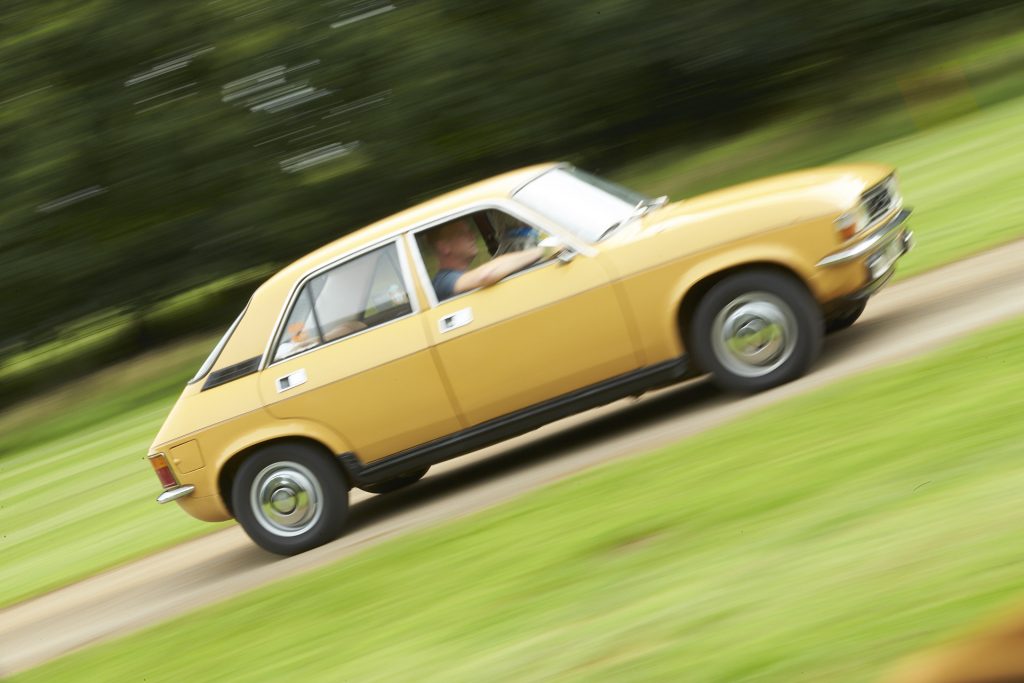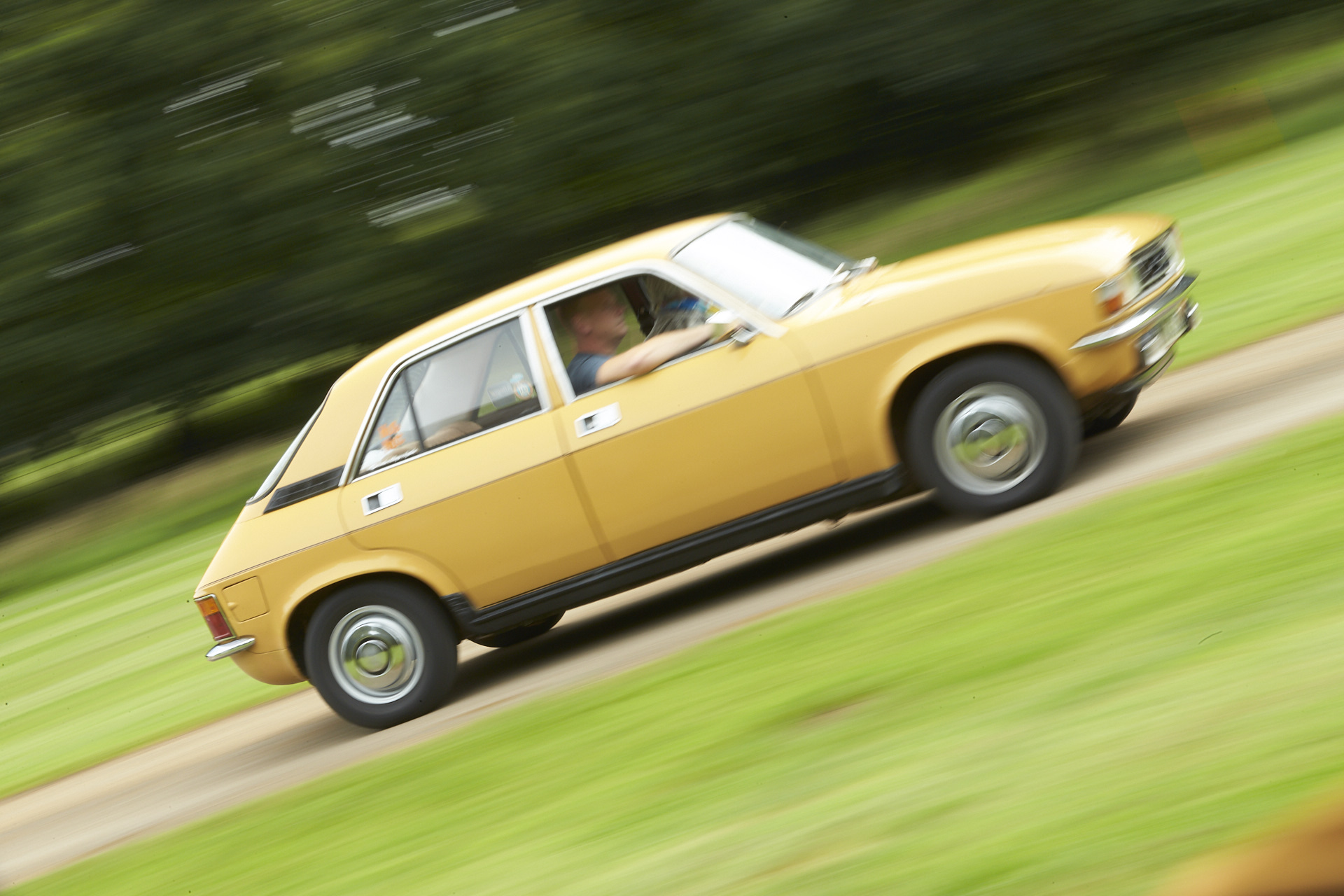 UK Hagerty Price Guide average: £2550–£2575
Neatly finishing off a distinctly FOTU-friendly list is that icon of the unexceptional car hobby, the Allegro. At one time the unloved Austin might have been the very cheapest on this list but an average price in the mid-2000s shows how much enthusiasts are coming around to the car.
And as well as being ULEZ-exempt, Allegros are relatively city-friendly, with a pliant ride quality and squashy seats, plus good visibility, a compact footprint and in the case of 1-litre and 1.1-litre models our pricing here covers, a responsive little A-series up front, ideal for nip-and-tuck traffic.
And as for a newer alternative…
MG TF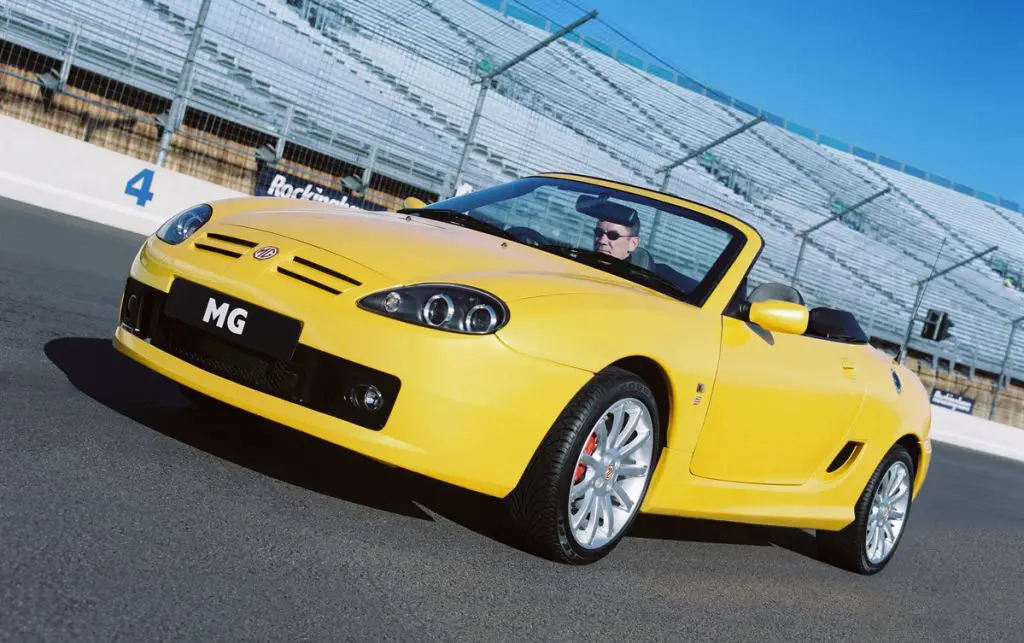 UK Hagerty Price Guide average: £2550
We couldn't resist squeezing this one into our list, not just because MGFs and TFs remain one of the most affordable open-top two-seaters on the market, but because later examples meet Euro 4 emissions regulations, and are therefore compliant with ULEZ standards – for the time being, at least. [Here are more suggestions for modern-classics that comply – Ed]
Like a few others on this list the mid-engined TF's true calling is the open road, but if most cars feel like little armoured pods in the city, designed to shut you in and everything (and everyone) else out, a drop-top like the TF turns that on its head. There'd be a lot less road rage if more people drove cars like this; make ours a bright colour for that extra pop on a sunny day.
Check out the Hagerty Media homepage for daily news, features, interviews and buying guides, or better still, bookmark it.