Among many other broken things, the UK's roads are absolutely knackered. There are now an estimated 2 million potholes in the UK, with fewer than ever getting filled.
By September 2023, the RAC alone – so not counting other recovery services – had been called out to more than 18,000 breakdowns relating to broken dampers, springs, or wheels, all tell-tale signs of damage from poor roads. From 2021–22 to 2022–23, the group recorded an increase in the number of breakdowns relating to pothole damage.
How much is your car to insure? Find out in four easy steps.
Get a quote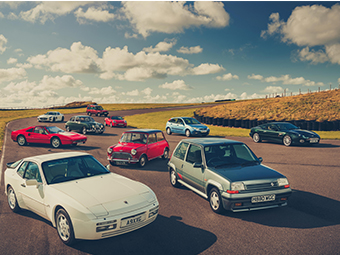 To cap it all, a study by the Asphalt Industry Alliance – which presumably has some skin in the game, but equally probably knows a thing or two about roads – reckoned that more than a tenth of the UK's roads (more than 22,000 miles) are in poor overall condition, and that roads are now fixed so infrequently, the average time to resurface all classes of road now stands at more than a century. A century! To snap your fingers and do everything in one go? It would cost more than £14 billion and take rather more than a finger snap – fully a decade – to complete.
But we're not giving up yet. If there's a situation that can't be solved by finding an excuse to buy another car, we haven't found it. So below, we've gathered together a selection of what we're calling pothole-friendly classics: older cars that don't just shrug off bad roads, but almost have you seeking them out.
Citroën GS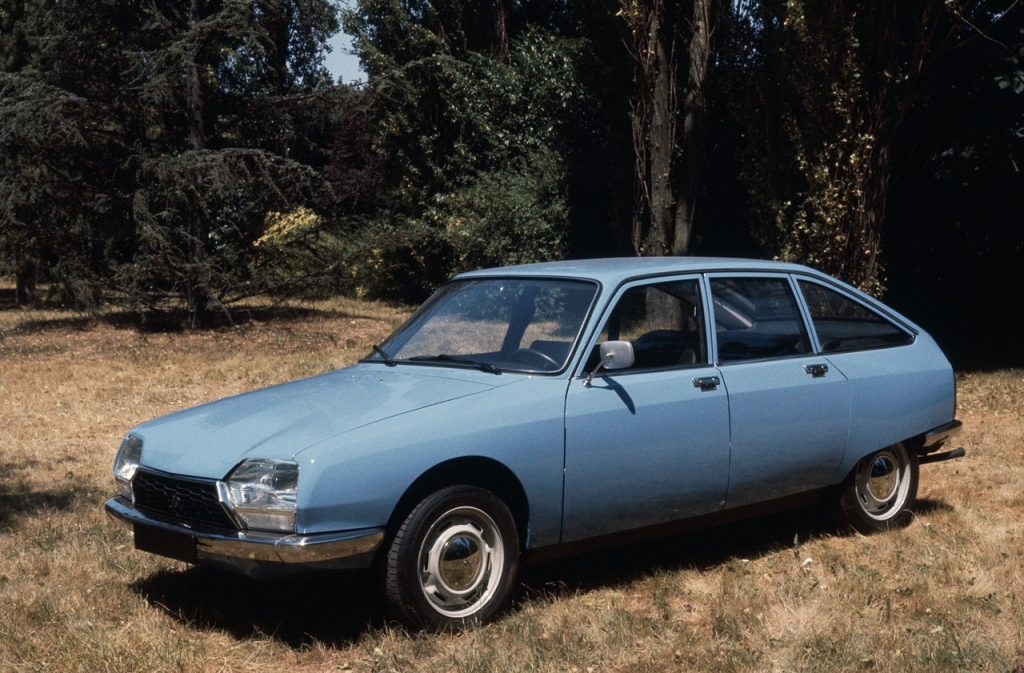 We could have picked any number of hydropneumatic-suspended Citroëns here, but the DS, CX, and SM seem to get plenty of time in the limelight, so we're choosing the GS, Citroën's affordable family car of the 1970s and 1980s. By using the firm's brilliant suspension technology, it brought hitherto completely unheard-of ride quality to the typically rough-and-tumble Escort segment.
As a recap, hydropneumatic suspension replaced conventional springs with gas and fluid-filled spheres, with gas the compressible medium and the fluid able to be pumped around the system for all kinds of benefits, from being used (in some Citroëns, albeit not the GS) to power the steering and the brakes, to self-levelling and load equalisation for braking and raising the ride height for rough roads. The upshot was a small car that made big ones feel like a skateboard – and that's before you even mention its sleek styling or novel aircooled flat-four engines.
Jaguar XJ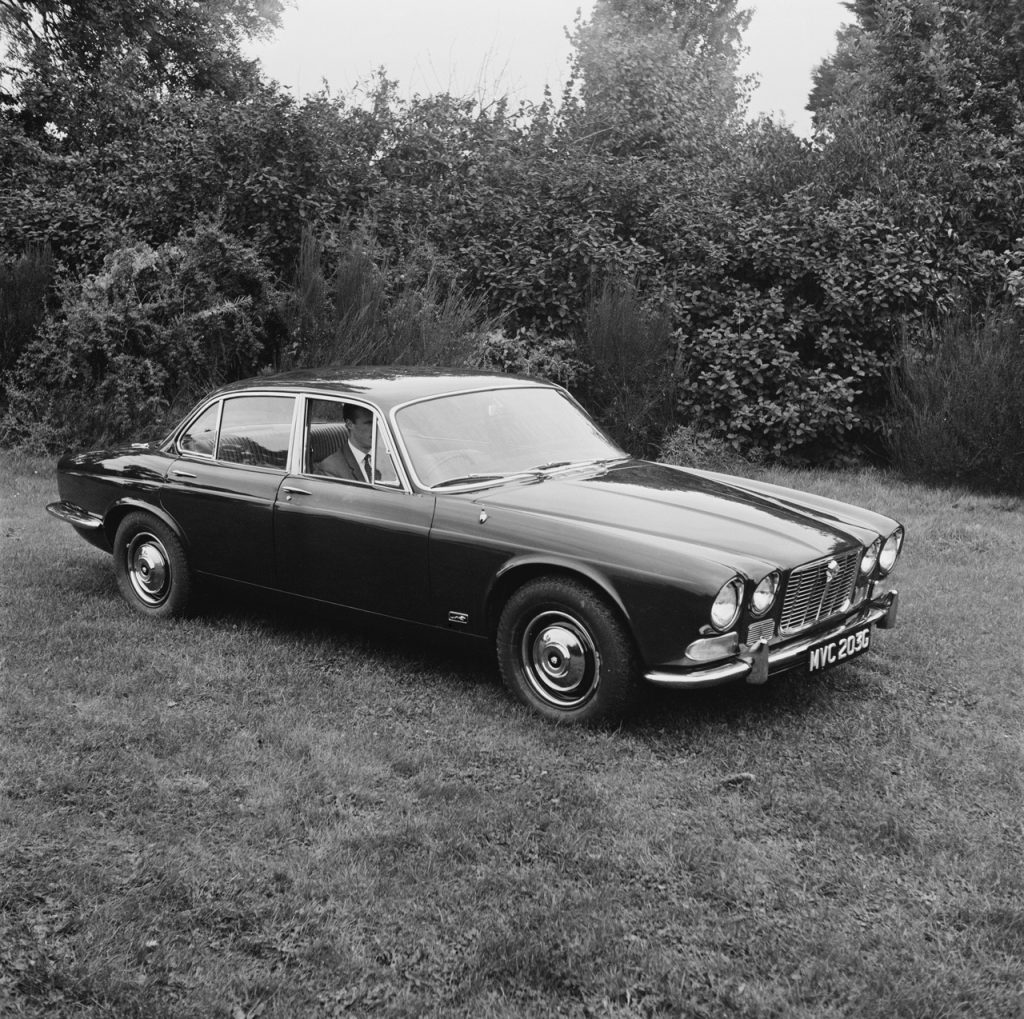 It should, in theory, be easy to make a car ride well using hydropneumatic technology, or air springs. But in the late 1960s Jaguar created the XJ6, a car that Autocar described as being the world's most refined saloon, using nothing more advanced than double wishbones and conventional steel springs. The magazine marvelled at its ability to deal with almost anything – rough surfaces, tree roots lifting up the tarmac; it just cruised over them all.
Low wind noise and a near-silent straight six contributed, as presumably did the era's tiny wheels (15 inches) and substantial sidewalls. But then XJs maintained their excellent ride and handling all the way through to the X351-gen car, which disappeared in 2019. Not all were quite so smooth as the original, but any XJ has the ability to spread butter over a toasted road surface.
Lada Riva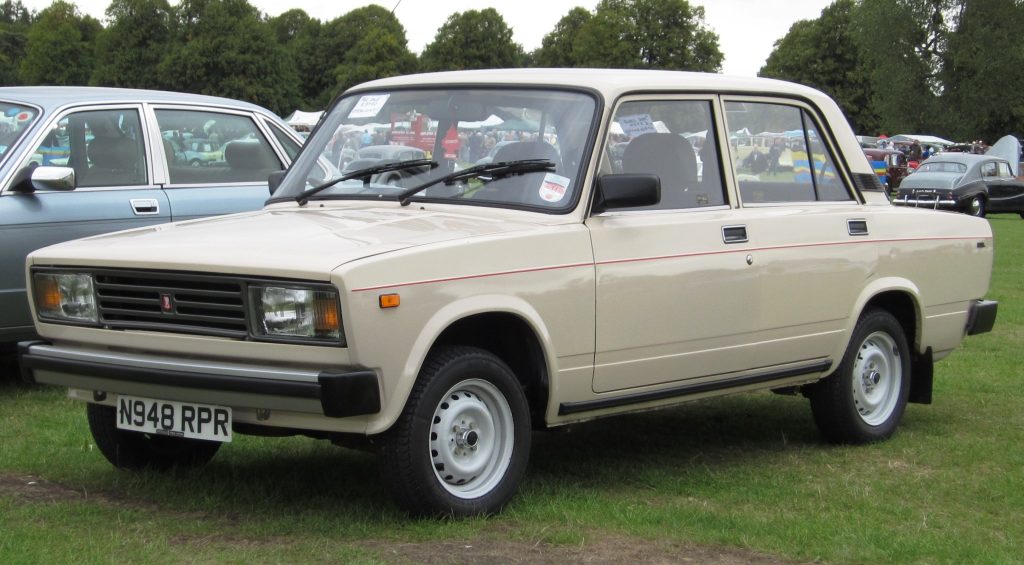 There are two schools of thought when it comes to dealing with rougher roads. One is to build a car that can absorb anything the surface is likely to throw at it, and it's an approach taken by the manufacturers of most cars on this page. The other is to accept that with limited engineering resources you can't make a car sophisticated, but you can make it tough enough to cope. That is the path taken by Lada, with its Riva.
Riva was the right-hand-drive market name for the VAZ 2105, and ultimately the licence-built VAZ 2101 of the 1970s, based on the Fiat 124. If the Fiat was ever fragile, AvtoVAZ produced a kind of pig-iron version of it, melting it down and building it back uglier but tougher. It was as fun and desirable as a weekend getaway in Norilsk and wasn't particularly known for its ride quality, but its long-travel suspension could bash through potholes like impact craters with nary a scratch.
Mercedes-Benz S-Class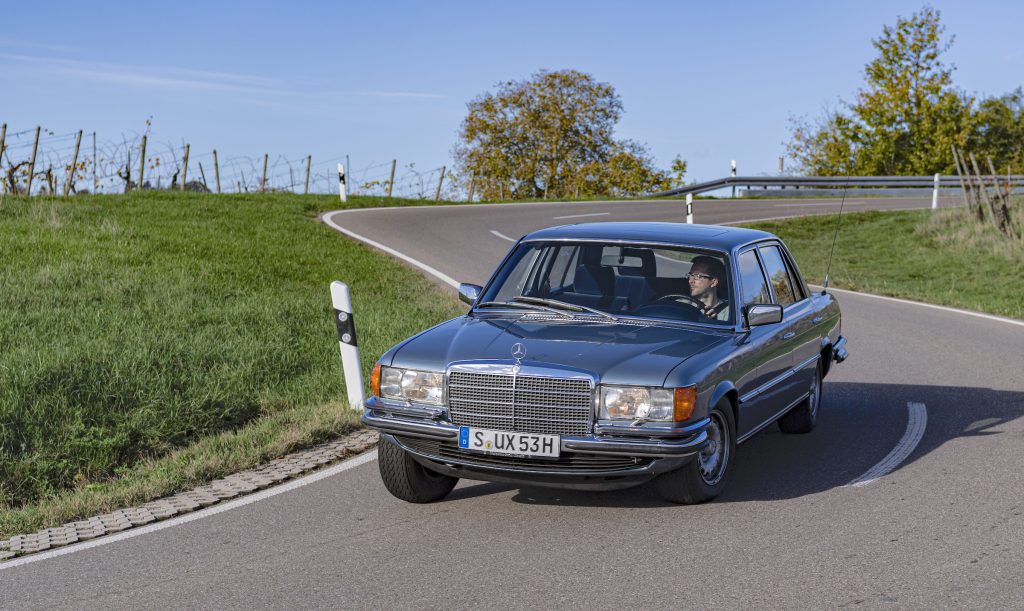 We could choose almost any generation of Mercedes-Benz S-Class here but for pure imperious dismissal of bad roads, in the way one might similarly dismiss one's employees, it has to be the original W116-generation car, and specifically the 450 SEL 6.9 we drove last year, both for its ride and for laying the foundations for every S-Class up to the present day.
On the latter point, it was the W116 and its 1970s ilk that truly forged Mercedes' reputation. The brand's cars had been desirable and well-built and understated before, but the W116 made those qualities an art form. Fuel economy aside, you'd not be fundamentally losing much to a modern luxury car to use a W116 today in the same role. But you might be losing ride quality in a newer car: some hydropneumatic patter aside (the tech was licenced from Citroën), the big Merc somehow blends genuinely capable handling for its era with amazing surface isolation, particularly at higher speeds. That awful thumping concrete section on the M25? We doubt a W116 would even notice it.
MGF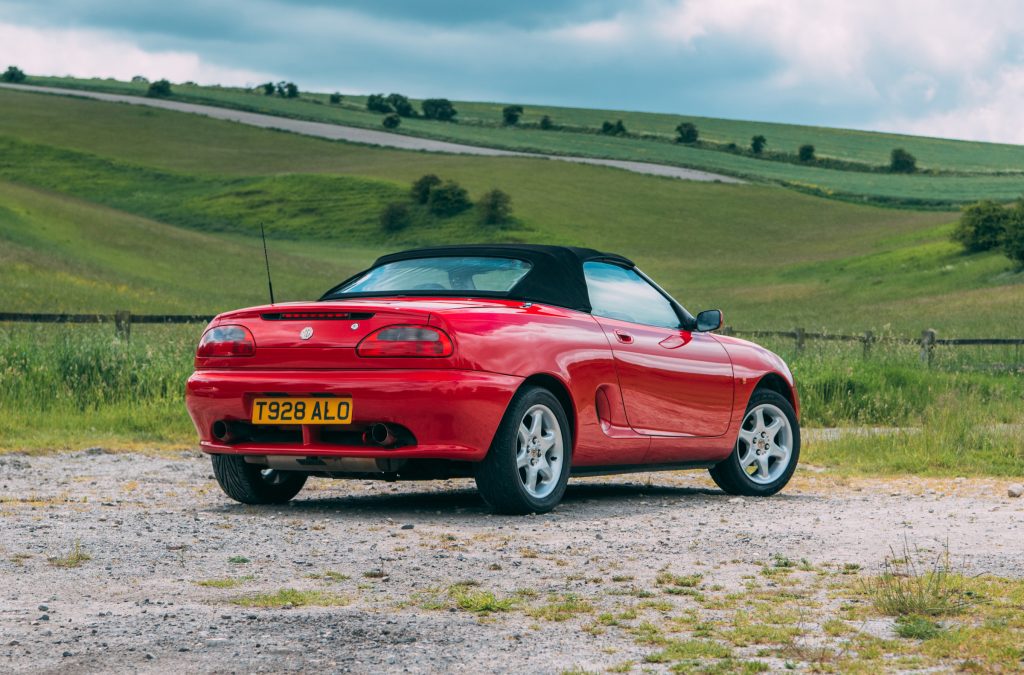 It doesn't take much imagination to populate a piece like this with luxury saloons and off-roaders, but it also leaves a gaping void for enthusiasts who don't necessarily want to pilot a barge but still wish to experience calm seas. The good news is, even a proper mid-engined sports car isn't off limits, thanks to the efforts of the Rover engineers who created the MGF, launched in 1995.
Using what were effectively Metro subframes was clever for a couple of reasons. Firstly, it allowed the MGF to happen in the first place, just as using front-drive components for a mid-engined car had worked for Toyota in the 1980s with the MR2, and Fiat a decade earlier with the X1/9. But secondly, because the Metro used Alex Moulton's old Hydragas suspension system, the MGF did too, giving it an unusually pliant ride. The F couldn't make you laugh out loud like an MX-5 or MR2 but it wouldn't make you cry on craterous asphalt either, with a saloon-like quality almost alien to the class – and much easier to appreciate on today's roads.
Range Rover Classic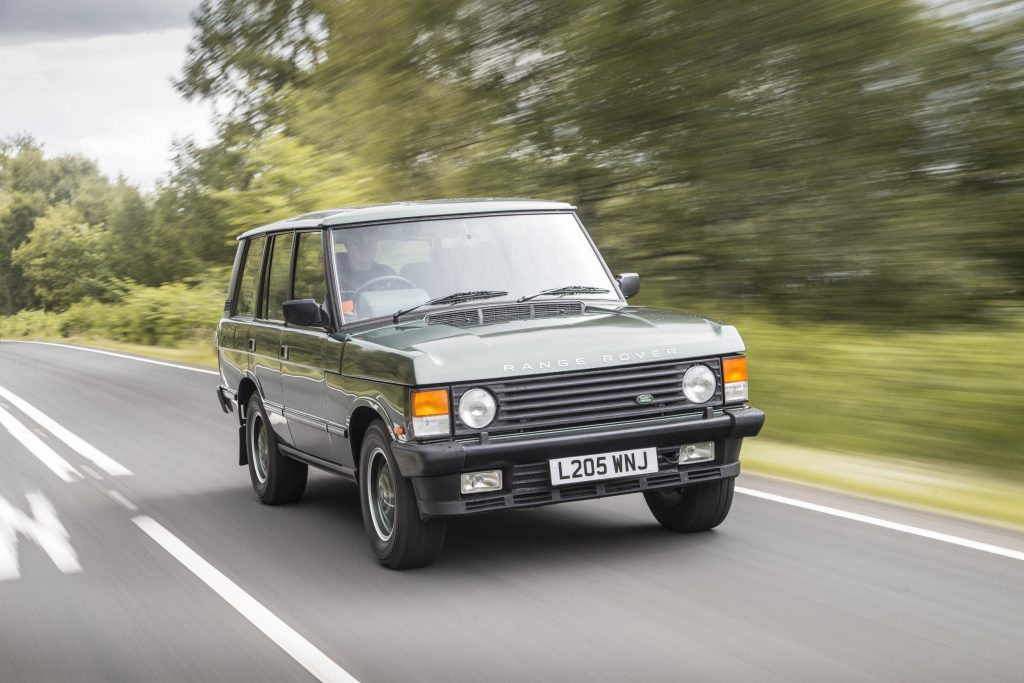 It's easy to dismiss the current trend for crossovers and SUVs as a sop to fashion, but buyers are also purchasing them for the perceived safety of a raised seating position. If we were to infer another reason, less often vocalised but likely at the back of many consumers' minds, it's in a vain effort to traverse increasingly broken surfaces without smashing alloy wheels or breaking springs. Whether a Nissan Juke is any good at that we're not sure, but we know an old-school 4×4 like the Range Rover Classic does the trick.
Whatever Land Rover's reputation for reliability might be, the classic Rangie laughs at lousy roads. As a development of the original Land Rover, it's designed to not care if there even is a road, with a tough ladder chassis, plenty of wheel articulation from solid axles, a high ground clearance (around eight inches), balloon-like tyre sidewalls, and in later models, even air suspension. It might not be perfectly smooth when a wheel drops into a six-inch deep pothole, but you can be damn sure it'll cope.
Renault 4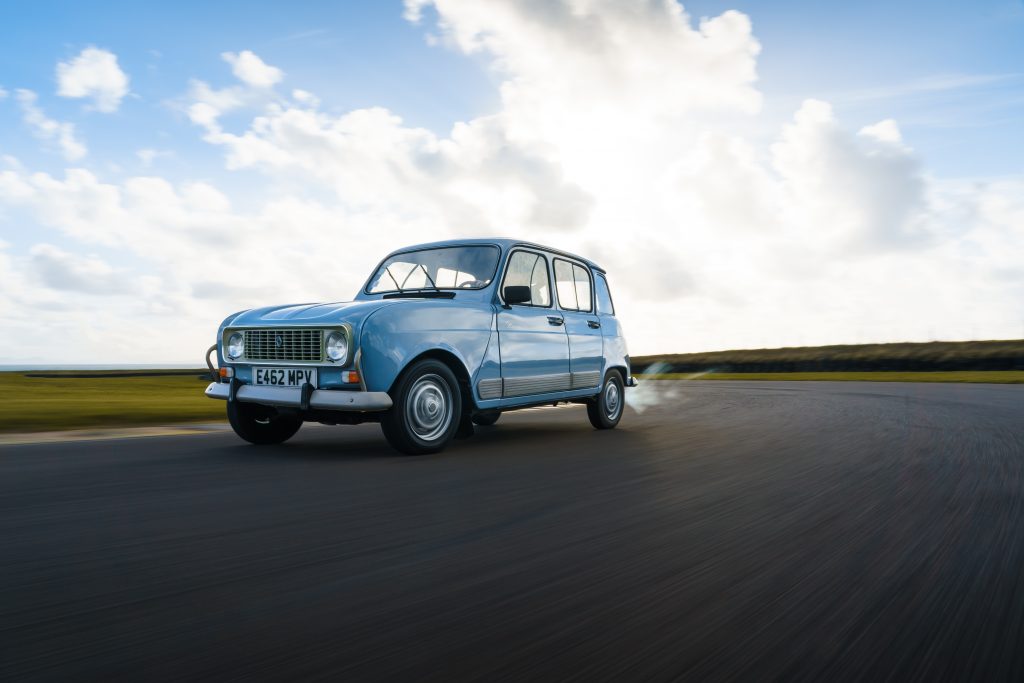 It's become almost a reflex action to include the Citroën 2CV in any discussion of ride quality, but we're giving its more modern rival a chance here, partly because there's already a Citroën in this list, and partly because the Renault 4 was just as pliant and able over poor surfaces as the Deux Chevaux was. Just like the Citroën, the Quatrelle had fully independent suspension, though Renault chose longitudinal torsion bars at the front and transverse torsion bars at the rear, rather than the 2CV's interconnected springs.
One result was, like the 2CV, enormous wheel travel. So much so that when Autocar first tested the 4L in 1962, it assessed it as a kind of proto-off-roader. Across country, the magazine said, "it is almost impossible to make the suspension bottom out, and the car can be driven at incredible speed over severe undulations and through deep potholes with the passengers comfortable and the driver in full control." In contrast, its on-road handling was roly-poly even by 1960s standards, but the message here is clear: the Renault 4 makes light work of the worst roads.
Rover 75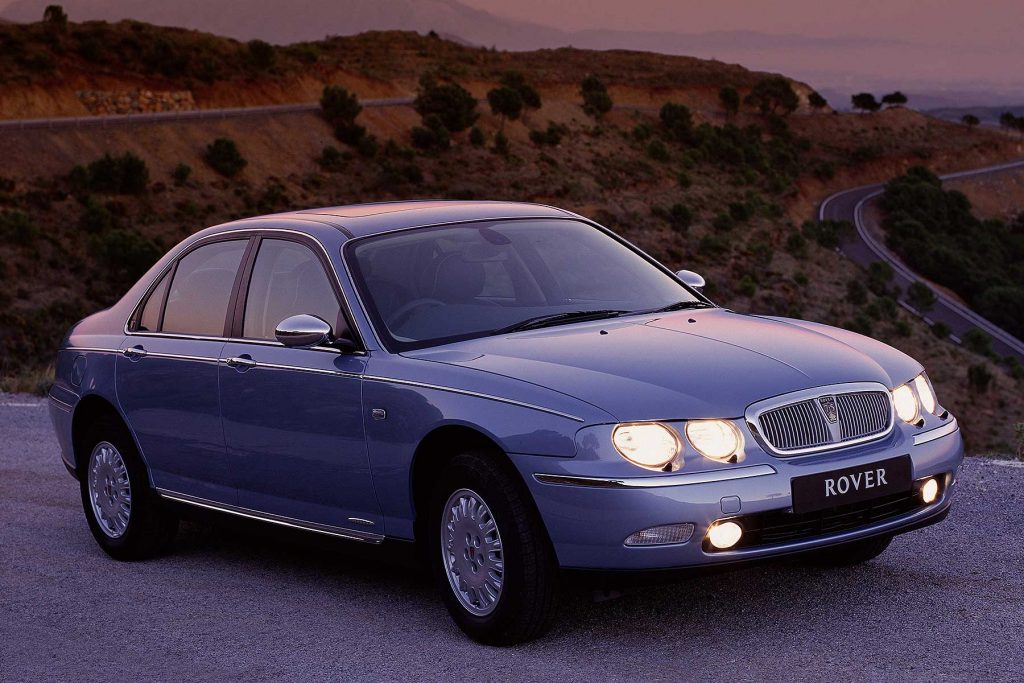 Big luxury cars have always ridden well and in recent years that old smoothie Citroën has begun paying attention to proper, isolating ride quality again. Back in the 1990s, things weren't so bad, with tall sidewalls still somewhat in fashion and admirable pliancy from the likes of mostly French brands: the first Renault Laguna, the Peugeot 406, and the Citroën Xantia were all pretty smooth. But by the end of that decade, premium marques, growing in popularity, were heading down the sporty path that they've since fully embraced.
Apart from one, if you'll allow us to use the word 'premium' for a much-maligned marque: the Rover 75. Something of a last-ditch effort for Rover, the 75 was distinctive inside and out, but its standout quality was an ability to absorb bumps that even the contemporary Jaguar S-Type couldn't match. Today it feels remarkable, smothering away rough surfaces and high-frequency bumps like something much more expensive. It's not as sharp to drive as a 3-Series or Alfa 156 from the era, but could soothe better than either.