Luck. You need a little bit of it to simply survive the world's most gruelling motor race. To win, drivers, engineers and manufacturers need a race transporter-load more luck.
Tom Kristensen is a 24 Hours of Le Mans legend after winning the race nine times, six of them consecutively. "You have a race only once a year, so you know that you cannot change the world and have a race two weeks later," he says. The bottom line is that at Le Mans, one of motor sport's crown jewels, you need luck. Plenty of it. And invariably one person's pain is someone else's gain.
How much is your car to insure? Find out in four easy steps.
Get a quote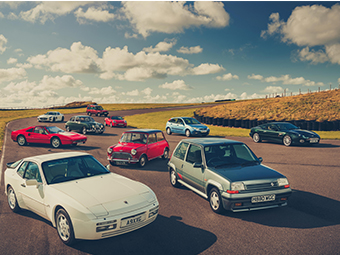 Ahead of this coming weekend's Le Mans motor race, postponed from its usual slot of mid June, we look at 13 times during the world's oldest endurance racing event where people suffered from bad luck – and more often than not, someone else was the beneficiary.
1952: One isn't always enough
In the early days you could drive the whole of the 24 Hours of Le Mans on your own – if you were bonkers. Frenchman Pierre Levegh set himself that challenge in 1952 and almost pulled off an unlikely win, until just after 23 hours of solo driving the engine in his Talbot blew. How gutted would you be?
It still took Mercedes driver Hermann Lang 20 minutes to overtake Levegh on distance. Mercedes then became the first German manufacturer to win at Le Mans, while it was also the first triumph for a closed-bodied car.
1955: Keep on digging
During the 1955 Le Mans, a works Jaguar was the car to have. So Don Beauman was doing the right thing spending more than an hour digging his D-Type out of a sandtrap at the Arnage corner. Alas, no sooner had he got it free than (Lotus founder) Colin Chapman lost control and smacked into the Jag, rendering Beauman's efforts pointless.
The unfortunate Beauman was to lose his life to racing within a month. And the 1955 Le Mans is better known for the crash that cost the lives of racer Pierre Levegh plus 83 spectators.
1966: Dead heat or dead duck?
After breaking a six-year Ferrari stranglehold on Le Mans, Ford was determined to engineer a dead heat between its two leading cars in this race. Ken Miles was ordered to slow down to let Chris Amon and Bruce McLaren catch up a four-lap deficit so they could cross the line together.
A couple of spurious pit stops followed. The Amon/McLaren car duly caught up and passed the timing line first. A few metres further on, Miles took the flag first but that didn't count. He thus missed out on becoming the only man to win Le Mans, Sebring and Daytona.
1969: Tradition comes to a grisly end
In the likely event that you haven't heard of John Woolfe, he was a British sportscar racer who was killed in the 1969 Le Mans 24 Hours. And it was his death that led to abandoning the tradition of drivers running across the track to their cars: Woolfe was still struggling into his safety belts when his Porsche 917 flipped on the first lap.
Proving that running to the cars was something of a dangerous nonsense, the race was won by Jacky Ickx who had strolled to his Ford GT40 in protest. But it was the closest finish in Le Mans history. The Belgian, plus British team-mate Jackie Oliver, won by a mere 120 metres after Porsches had led most of the race.
1971: The race no one wanted to win
Ferrari and Porsche were the titans of Le Mans in the early 1970s. Pedro Rodriguez, Vic Elford, Mark Donohue, Jo Siffert and Nino Vaccarella all had the chance to win in 1971 but all suffered mechanical mishaps as the two makers battled on.
That left the Martini Porsche of Gijs van Lennep and Helmut Marko to win. The pace had been so frantic, it resulted in the fastest race ever, covering more than 5000km, a record that astonishingly stood until 2000.
1977: No such thing as a lost cause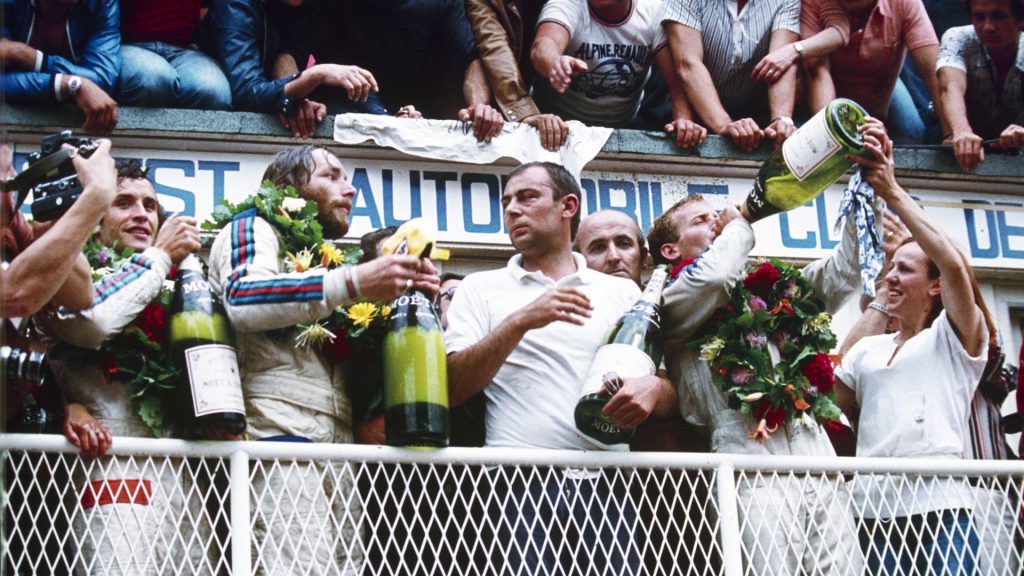 Renault was desperate to win Le Mans before taking its then-radical turbo technology to Formula One. Star driver box ticked with a galaxy of F1 racers, it was all looking good until engine maladies put all the French cars out before 12 hours was up.
Jacky Ickx also probably thought his Le Mans was run when his Porsche retired and the 936 he was transferred to was 15 laps behind the leader. But following a series of incredible stints at the wheel he found himself in an unlikely lead. Then with an hour to go, the car limped into the pits trailing smoke. Mechanics disconnected the turbos, isolated the faulty cylinder and waited. As the clock ticked down to the race's end, the hobbled car limped out to complete race, still 11 laps clear of the nearest opposition.
1980: Plucky privateer pounds Porsche
Few car makers took Le Mans as seriously as Porsche in 1970s and 80s. But in 1980 it entered just one semi-works car in the main category. Jacky Ickx (again) was leading but lost 14 minutes replacing a fuel injection pump belt trackside. Then gearbox trouble cost him more time.
All the while French privateer Jean Rondeau was plugging away in his home-grown racer. Co-driver Jean-Pierre Jaussaud was lucky not to hit anything when he lost control on the last lap in pouring rain and finished two laps ahead of Ickx. Rondeau remains the only man to win Le Mans in a car bearing his name.
1983: It only takes two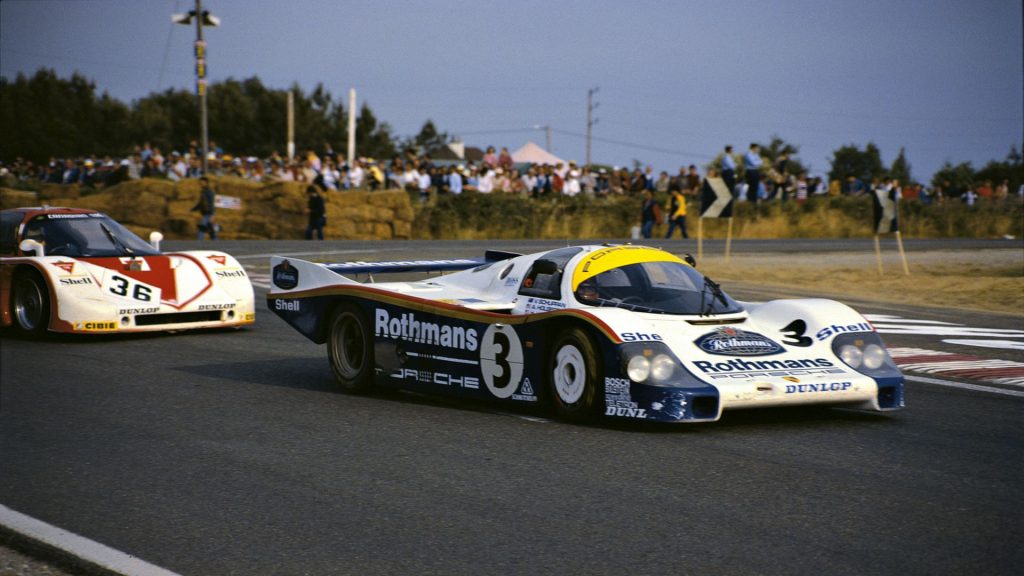 And who cares if both cars are made by the same manufacturer? In 1983, Porsche's number one pairing of Ickx and Derek Bell were resounding favourites but suffered a collision and electrical problems early on. Fortune smiled on Al Holbert in the sister car who, despite its engine seizing on the last lap, managed to restart it and reach the finish line a scant 17 seconds ahead of Bell.
1994: Toyota's wait goes on
Japanese firm Toyota first entered Le Mans in 1985. There followed years of huffing and puffing and failing to make it to the finish first. The 1994 race was one of those.
With three hours to go, Toyota was leading when its car needed repairs to a gear linkage. Off-duty F1 racer Eddie Irvine got in for a final stint and overhauled the second placed Porsche with two laps to go. But Porsche still won, despite it racing a 10-year old design entered by a German fashion magnate.
1999: Mercedes goes airborne
Having a car take off once might be considered unfortunate but the Mercedes-Benz CLR went airborne three times over a Le Mans weekend. Following Mark Webber's second aerial event his car was withdrawn. He was lucky to be unhurt.
The cars of team-mate Peter Dumbreck and the third entry were lightly modified and the drivers told not to follow other cars too closely. Even so, Dumbreck took off four hours into the race. The car got to 15 metres off the ground and somersaulted three times before coming to rest in some trees. Dumbreck staggered from his wrecked car, whereupon some jobsworth Gendarmes breathalysed him: Le Mans is after all partly run on public roads.
2003: Unlucky Audi UK
After three consecutive wins on the trot, the Audi R8 was on a roll of domination. As a consequence, Audi UK entered a car with high hopes for three-time winner Frank Biela, Mika Salo and early 1990s F1 nearly-man Perry McCarthy at the wheel.
During his third stint in the car, Biela was ordered to stop for fuel but a slower car prevented him accessing the pit lane. He duly conked out on that lap, despite using the starter motor to try getting the car back to the pits. It was another car that McCarthy didn't get to drive.
2011: Unlikely Audi beats Peugeot
When crashes with errant backmarkers eliminated two of Audi's three entries, the German firm probably thought this wasn't going to be its year. But following a tactical game of cat and mouse, the remaining R18 TDI held off three Peugeot 908s to win by a mere 13.8 seconds. "To be duelling with several cars over 24 hours with gaps of seconds… I don't think the world has seen anything like it," said Audi Sport technical director Ralf Jüttner.
2016: Toyota's wait goes on (part 18)
You can't say Toyota isn't persistent. Despite years of failing to win at Le Mans, it has plugged on. And in 2016, racing a twin turbo petrol-electric hybrid powered prototype, Toyota looked like it was finally going to break the Japanese firm's hoodoo. Fate had other ideas and the TS050 suffered a power unit failure just three minutes from the chequered flag. The beneficiary? Porsche, naturally.
Read more
When Morgan had the last laugh at the 1962 Le Mans
Freeze Frame: Rotary revolution at 1991's Le Mans
Unforgettable moments from Le Mans