It was a result that belied expectations, if only among the doubters. In 1962, a Morgan claimed class honours in the Le Mans 24 Hours. It did so against the odds. In fact, the humble Morgan was the butt of many a joke during the build-up to the race but by the time the flag fell it had proved itself against tough competition – and the sniping stopped.
For Christopher Lawrence, who masterminded the bid, co-drove the car, and a lot more besides, there was the satisfaction of a job well done, but that's about it. He never was one for hype or eulogy, and certainly not one to court media attention.
How much is your car to insure? Find out in four easy steps.
Get a quote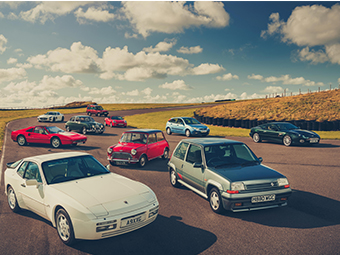 Lawrence, who died in 2011, aged 78, didn't like a fuss and, when comfortably into his autumn years, he still couldn't fathom why anyone would be interested in writing about him. He was, however, a fascinating man, if perhaps not one to suffer fools gladly, or otherwise. He would dismiss himself as a 'travelling chicane' whenever talk turned to his briefest of spells as a Grand Prix driver. He would then trump that by professing to being a hopeless businessman, and it's certainly true that not all of his commercial affairs ended well. And that's before you ran into the thicket of some of his design and engineering projects, which included everything from twin-engined single-seaters to the tragically short-lived Monica luxury saloon. Yet he achieved great things, during his career as an engineer, racer and sailor.
Lawrence's links with Morgan stretched back to his teenage years. Inheriting an interest in two-wheeled machinery from his father, Lawrence switched to three wheels in 1952 after persuading his mother to buy him a 1936 Super Sports for his seventeenth birthday. Predictably, he soon began campaigning the JAP-powered Morgan trike while also adding exotica such as a Bugatti Type 38 into the mix during his spell at the Royal Navy Engineering College in Plymouth. He found a novel way of supplementing his income, too. Lawrence thought laterally — and vertically — and became a Wall of Death daredevil riding an old Indian motorcycle.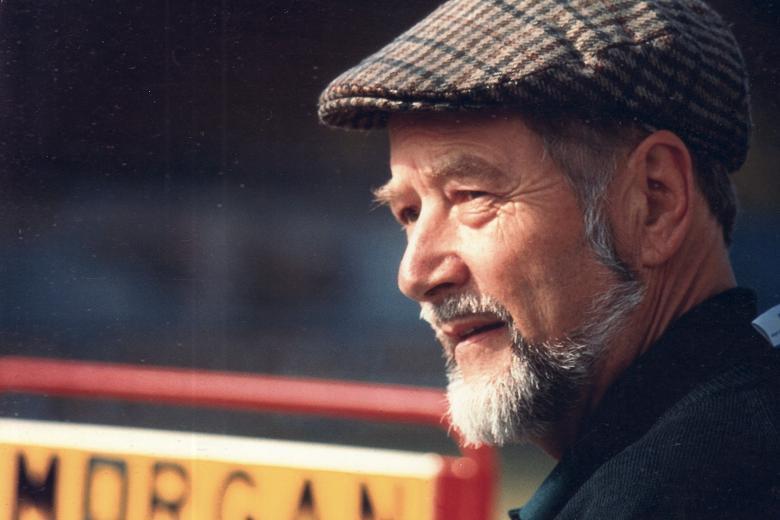 Following further circuit outings aboard an ex-works MG Magnette, which ultimately gained a glassfibre Microplas bodyshell, and a BMW-powered AFM, Lawrence found greater fame with a second-hand Morgan Plus 4. "I bought 'TOK 258' for £650 and then together with Leslie Fagg and Len Bridge set about preparing it for the Freddie Dixon Trophy, which was a BARC [British Automobile Racing Club] championship. My first race with it was on my birthday, July 27 1958. I finished last," he once told me.
He claimed the title a year later, taking 19 wins from 23 starts along the way, which prompted his decision to form LawrenceTune. His premises in Acton, West London, swiftly became the centre of the universe for Morgan types.
Lawrence's status as the Morgan racer and turner par excellence reached fever pitch after he and team-mate Richard Sheppard-Barron claimed class honours at Le Mans. This upset win almost didn't happen.
"We had been getting superb results at home, while also showing well in major international races, and then we decided to do Le Mans. I bought a car from Peter Morgan [registration 'XRX1'] and entered it for the 1961 race. All went well to begin with. We got through scrutineering, had gone through all the various stages of the process, but then we needed the final approval stamp. Basically, this meant we were officially signed off and could go out on track and practice."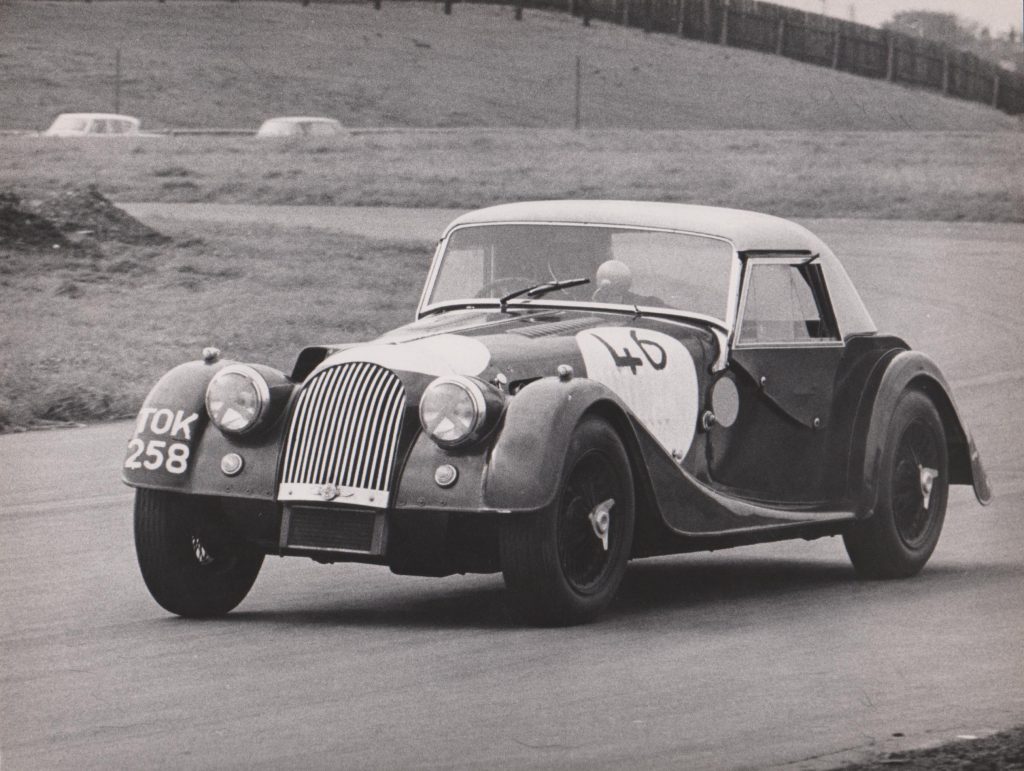 And then it all began to unravel, as the the Automobile Club de l'Ouest organising body made an about-turn. "We waited, and waited, and it became clear that all was not right. I didn't know any French at that time. Nor did Richard, for that matter. Then the ACO threw us out. I was getting angrier by the minute because there was no explanation until, at long last, the ACO secretary informed us that, despite all the homologation paperwork being in order, the Morgan somehow wasn't in the spirit of the race; we had entered a car from 1939 and added disc brakes. What he was saying, in essence, was that we were an embarrassment.
"I found out many years later that Triumph's team manager, Ken Richardson, had nobbled us. He didn't want his works cars being shown up by a Triumph-powered Morgan. He had threatened to withdraw his three works TRs if we were allowed to run."

Unbowed, but vengeful, Lawrence and his plucky squad returned the following June. "I went to Peter Morgan and twisted his arm: he was going to submit our entry for the 1962 race because the ACO wasn't about to turn down a works team. Peter thought there was far more to lose from ignominious failure than there was likely to be gained, but he did what we asked. Nevertheless, I still paid.
"I then upset him a little bit. I was going to run TOK 258 but wanted to replace the existing body with one from a 4/4 model which had a lower body line and reduced frontal area. Peter refused to help, saying, 'I can't mix up my models because it will only confuse people,' so I surreptitiously bought parts from the sales department and assembled a body in Acton, with Charlie Williams [of famed metal-shapers Williams & Pritchard] making us a hardtop. We then painted it burgundy — TOK had always been that colour — and went off for the Le Mans test weekend."
Lawrence's subterfuge soon became all too apparent. "The ACO wrote to Peter saying how well the car had gone but could we change the colour to British Racing Green? Naturally, I refused; it wasn't compulsory and, besides, I couldn't afford to have it resprayed again. Peter then told me to bring it to the factory and he would get it done. I sent [LawrenceTune works manager] Len Bridge to drop it off and told him to do so very, very early. I knew that by about 9.55am the phone would light up — I was about eight minutes off. I had never known Peter be so angry. I had been mixing up his models and everyone who'd seen the car wanted one; I had been underhand and dishonest, and so on. He phoned me again later that day by which time he had calmed down. He announced that he was going to introduce a new model — a replica of my car — and it was going to be called the Plus 4 Supersports. 'What's more, you're going to build the engines,' he insisted."
In doing so, Morgan created a bit of history on the quiet. This marked the first time that a manufacturer had covered a car tuned by an outside company under its own warranty. As for the Le Mans bid, inevitably there were sniggers from some quarters about this funny little car being allowed to enter. There was also the small matter of running the gauntlet of scrutineering.
"There were 26 stations you which you had to navigate," Lawrence explained. "Each one concerned a particular and very specific aspect of the car. God help you if your allotted time was after lunch because they did enjoy their food. Eventually, though, we made it through and practice was pretty uneventful."
So, too, was the race. "The funny thing is, I knew we were going to do well. I was pretty sanguine about it."
Having made a demon start, it became a case of remaining disciplined. Bolstered by Complan, a powdered-milk-based energy drink, the duo droned around with metronomic regularity. Only a fractured exhaust manifold late in the day blunted their performance, and even then there was only a 200rpm drop-off from their strictly-imposed 5500rpm maximum. Their progress was also aided somewhat by the retirement of their team's principal category rival, the Equipe Chardonnet AC Ace, during the early running.
At 4pm on Sunday, June 24 1962, Lawrence stood on the pit counter alongside Peter Morgan and watched Shepherd-Barron guide TOK 258 home. After more than 2,255 miles run at an average running speed of almost 94mph, they had finished thirteenth overall from 55 starters and also bagged two-litre GT honours.
"That was my first and most successful Le Mans race," Lawrence recalled. "The French crowd showed real affection for the car and it was absolutely swamped afterwards. That said, even though what we did is well known today, the press took little or no notice at the time. If we got a mention, it was usually a few lines saying that a Morgan had somehow won its class."
Returning a year on with his own design of sports car — the groovily-named Deep Sanderson 301 — he would once again fall foul of the ACO. "I drove for 15 hours and 23 minutes with no brakes. I often hear drivers claim their brakes don't work and mutter under my breath, 'If you press too hard, too late, then they usually don't.' In this instance, the pedal was on the bulkhead: [team-mate] Chris Spender had gone into the sandpit and beat the brakes to hell. Later on in the race, we pulled 153mph down the straight — with a one-litre Downton-tuned Mini engine — and were catching the class-leading DB-Panhard at a rate of 25 seconds a lap. We were then given the choice of retiring the car or having it disqualified. As it happens, there were no finishers in the one-litre class. The only 'running' car was in parc fermé."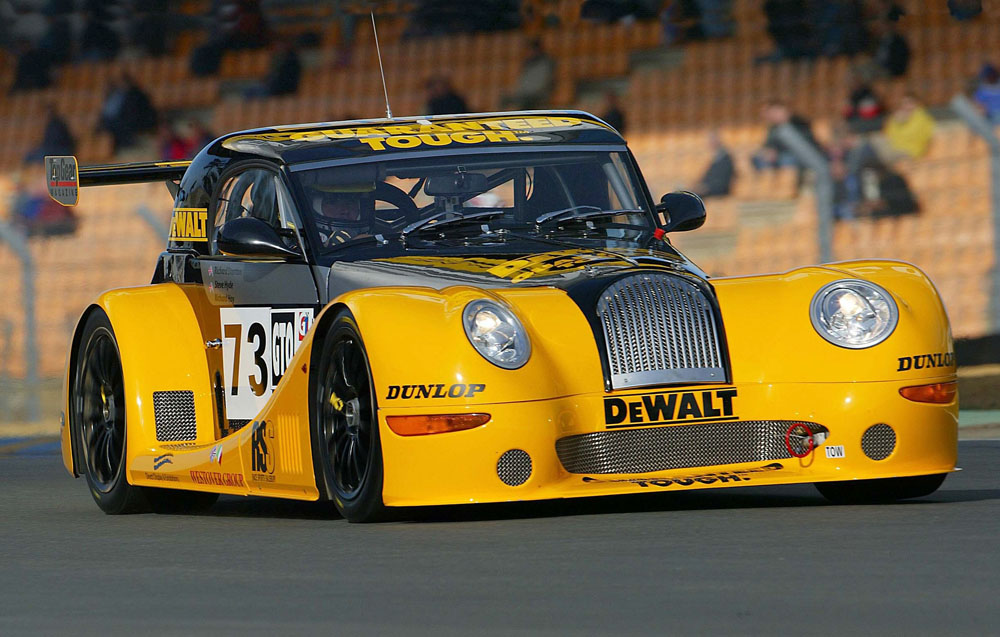 Other attempts would follow, before Lawrence headed Stateside where he immersed himself in the historic racing community, both as a car builder and as a driver. He would return from his self-imposed exile during the 1990s to engineer the Marcos LM600 Le Mans challenger before designing the Morgan Aero 8's award-winning foundations and appropriately overseeing the marque's return to the great race in 2002. That same year also saw the Morgan Motor Company produce a run of eighty 'Le Mans '62' limited editions to celebrate the fortieth anniversary of its greatest-ever international motor sport success.
Lawrence retired shortly thereafter, even if he sometimes forgot. He wasn't one to watch the grass grow.
This defiantly self-directed racer, engineer, designer and engine-builder passed away peacefully on August 13 2011 while watching his beloved cricket. He was 78. In the months before his death, Lawrence talked with almost puppyish enthusiasm about his latest project – a compact steam engine which he hoped would find its way into a road car. Left-field to the last, Lawrence was a man apart. Morgan's history would have been duller without him.
Read more
70 years in the making: Driving the new Morgan Plus Four
Morgan Plus Four racer readies for the track
When Stirling Moss cheated death in the Sahara desert