Ford has today whipped the covers off its new Fiesta. Well, we say new – it's more of a gentle facelift, achieved by what looks at a glance like the repositioning of the famous blue oval mid-grille, rather than on the nose. We've seen better, but we've seen much worse.
Fiestas are great though, aren't they? Long one of the UK's favourite small cars – it's topped the table numerous times since launch in 1976 – the oldest examples are now genuine classics and the newest ST reviewed here with an RS Turbo is one of the best hot hatches of the past decade or so.
How much is your car to insure? Find out in four easy steps.
Get a quote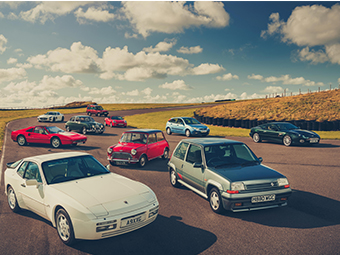 The Fiesta's story is a varied one though, and rather than try and decipher what makes the new Fiesta new, we'd prefer to look back at a few of the cars – and the concepts – that helped make it not just one of the nation's, but one of our favourite superminis too.
1980 Fiesta Supersport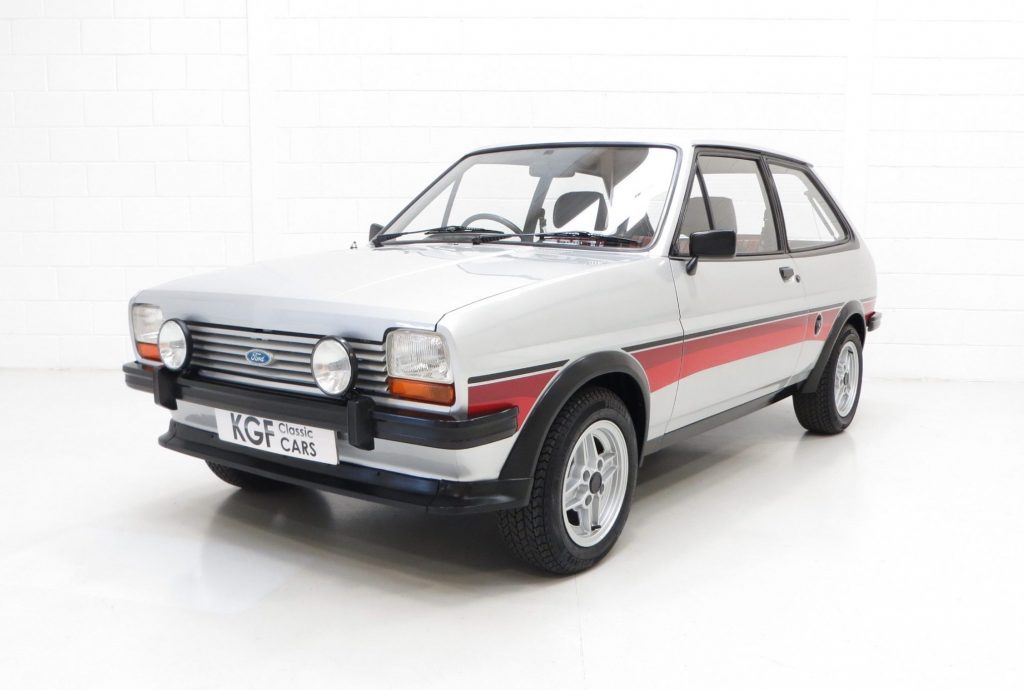 The Ford Fiesta debuted in 1976, but the sportiest model initially offered, the S, wasn't quite a challenger for Renault 5 Gordinis or Simca 1100s. The Supersport introduced in 1980 though, effectively set the template for all fast Fiestas that followed.
Today, its 1.3-litre, 75bhp Crossflow engine looks a little tame, and even in its day several competitors made more – particularly the fresh new Golf GTI. But at 770kg it was light, and more importantly, Ford got the visuals spot-on, with stripes, spotlights, and four-spoke alloy wheels, and some of these elements subsequently found their way onto the XR2 – the car that really set the ball rolling for fun, peppy Fiestas.
1978 Fiesta Tuareg Concept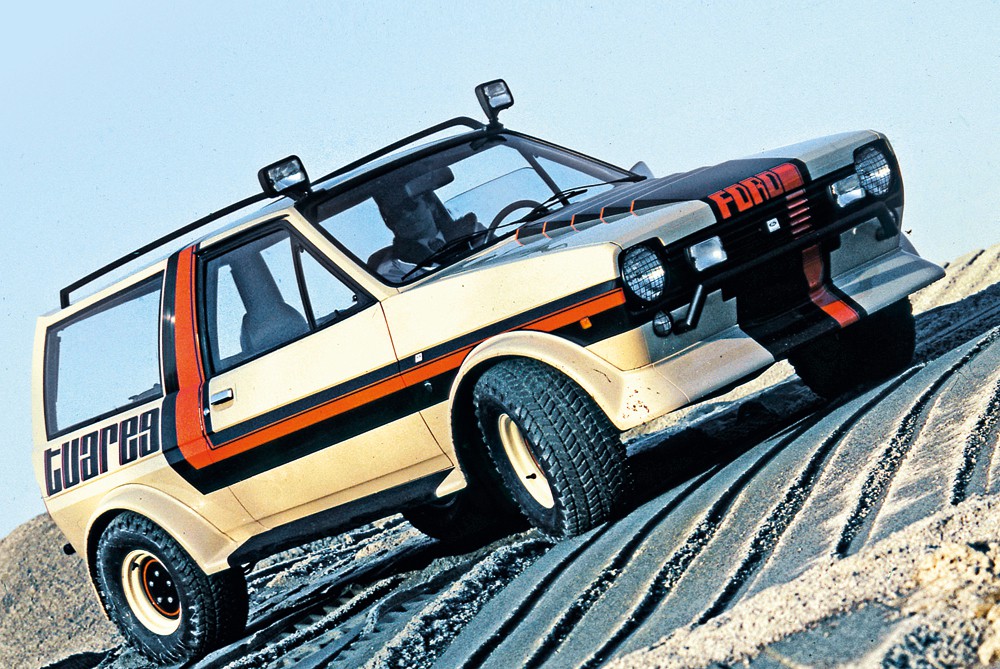 Rover enthusiasts like to claim the Streetwise started the modern trend of chunkily-clad, off-road-style superminis, though Japanese car nerds will remember Toyota got there before them with the Starlet Remix. But the idea of a go-anywhere supermini is much older, and the Fiesta Tuareg Concept of 1978 is proof.
Best described as a kind of Fiesta Matra Rancho – it first appeared just a year after the Rancho debuted – Ford-owned Ghia turned the humble Mk1 Fiesta into a lifted and chunky-tyred two-door estate, with push bars, spotlights and gloriously '70s graphics. The modern Fiesta Active doesn't quite hit the same notes.
1978 Fiesta Fantasy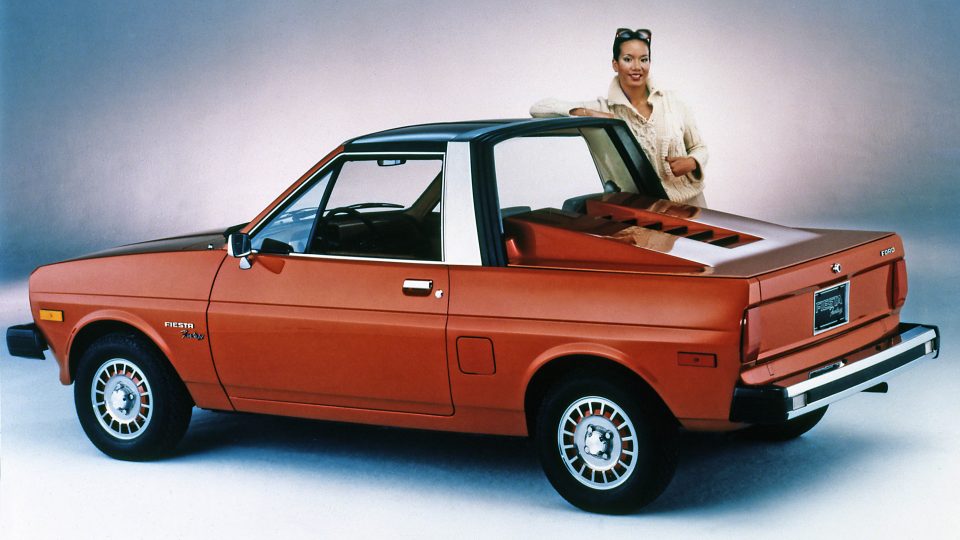 Nobody has ever really successfully marketed a truly transformable car. We remember the Nissan EXA fondly, with its adaptable notchback and wagon-style roof arrangements, and then there was the Citroën Pluriel, offering everything from a fabric-roofed coupe to, more dubiously, a pseudo-pickup.
Perhaps Ford knew from the start the Fiesta Fantasy wouldn't work, with its six variants including pickup, 2+2 coupé, roadster and estate, so it inevitably never made production. If it had, we can only imagine today, anyone with access to all six accessory packs would be regarded as a deity in Ford circles.
1984 Fiesta XR2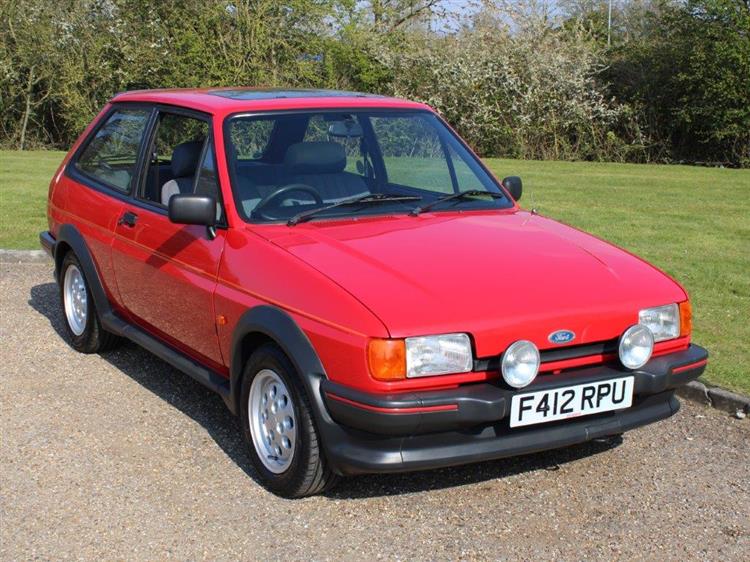 With every passing year the Mk2 Ford Fiesta XR2 looks better and better. And it wasn't a bad-looker in its day, compact and wedgy and quite different from the (admittedly slightly more passenger-friendly) forms of some rivals.
But with those red stripes, a set of spotlamps, pepperpot alloy wheels and a perfectly-judged bodykit including a wraparound tailgate spoiler, it's as definitive of the hot hatch look as a 205 GTI. Not, it has to be said, quite as good to drive, though Ford's brand of raucous fun has its own appeal – and few cars made a greater impact with the tuning scene of the 1980s and 1990s.
1990 Fiesta RS Turbo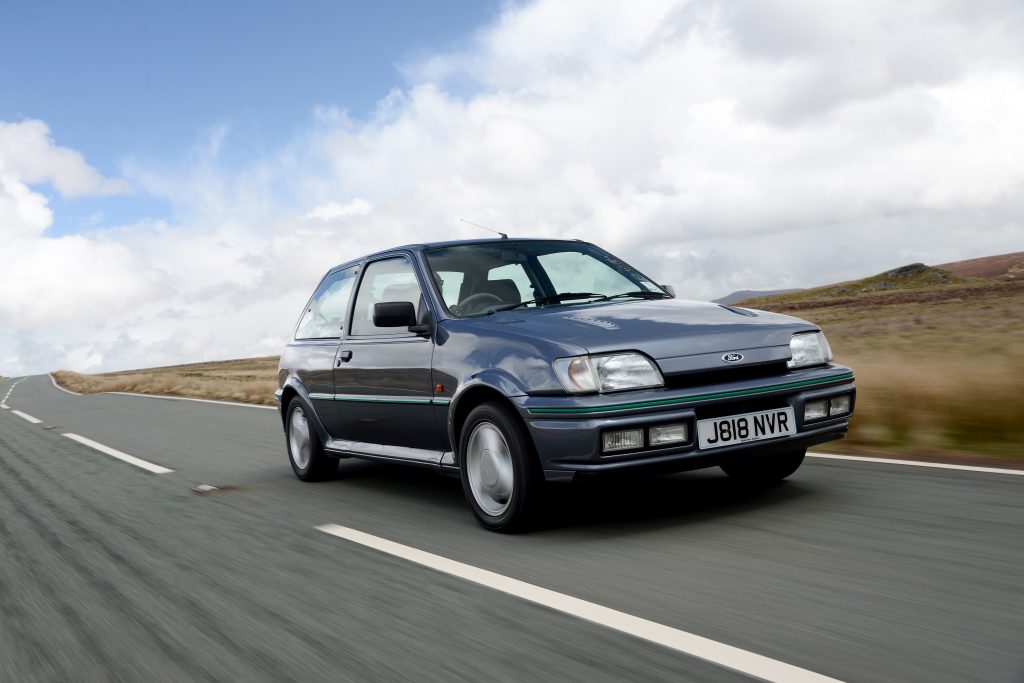 This one's here for the green piping alone. Red stripes are such a cliché, but how often do you see green stripes used on the fanciest model in the range? Only certain variants of the Alfasud otherwise spring to mind, but the Fiesta RS Turbo wore them pretty well.
That's just as well, as it's not regarded as one of the all-time great hot hatchbacks. We drove one not so long ago and appreciated its size, visibility and surprising pace from the 133bhp CVH, though conceded the French offerings of the time were the better cornering machines. What no GT Turbo or 205 GTI had, though, were green stripes.
1990 Fiesta Bebop
Ford once again turned to Ghia to build its 1990s Fiesta concept, the Bebop. And while we don't want to suggest Ghia's designers had a bit of a one-track mind, we can't help but notice it was, once again, basically a pickup.
Interestingly, Fiesta pickups have been sold around the world over the years, badged Bantam and Courier depending on the market. But the Bebop looked like a prop from a Timmy Mallett sketch, with eye-searing paintwork, integrated foglights, roof rails, and RS vents in the bonnet.
1995 Fiesta Mk4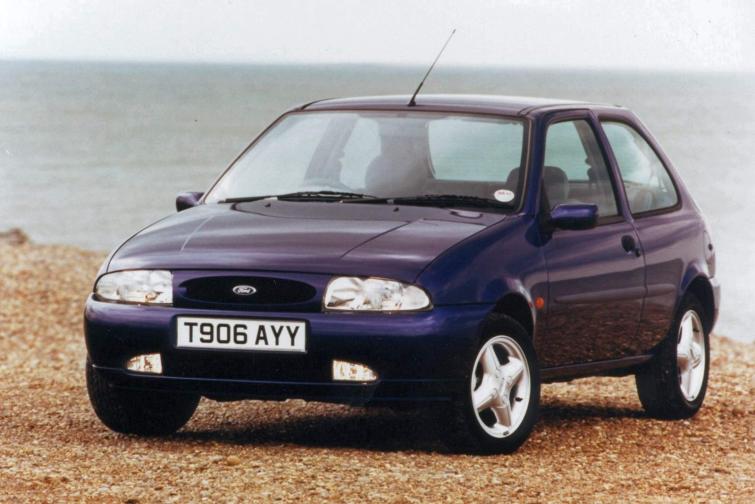 The Mk4 might have looked like a Mk3 for the new, friendly decade that was the 1990s, but thanks to the efforts of the late Richard Parry-Jones and the installation of Ford's free-revving Zetec engines, rarely has a car taken such a great leap of competence from one generation to the next.
Despite a similar floorpan, Ford's engineers worked to drastically increase the stiffness of the body and suspension components, while also vastly reducing friction. The Mk3's numb controls were banished, and combined with a sweet-spinning 1.25-litre Zetec (and a more powerful 1.4), the Fiesta went from class dunce to star pupil in an instant.
2000 Zetec S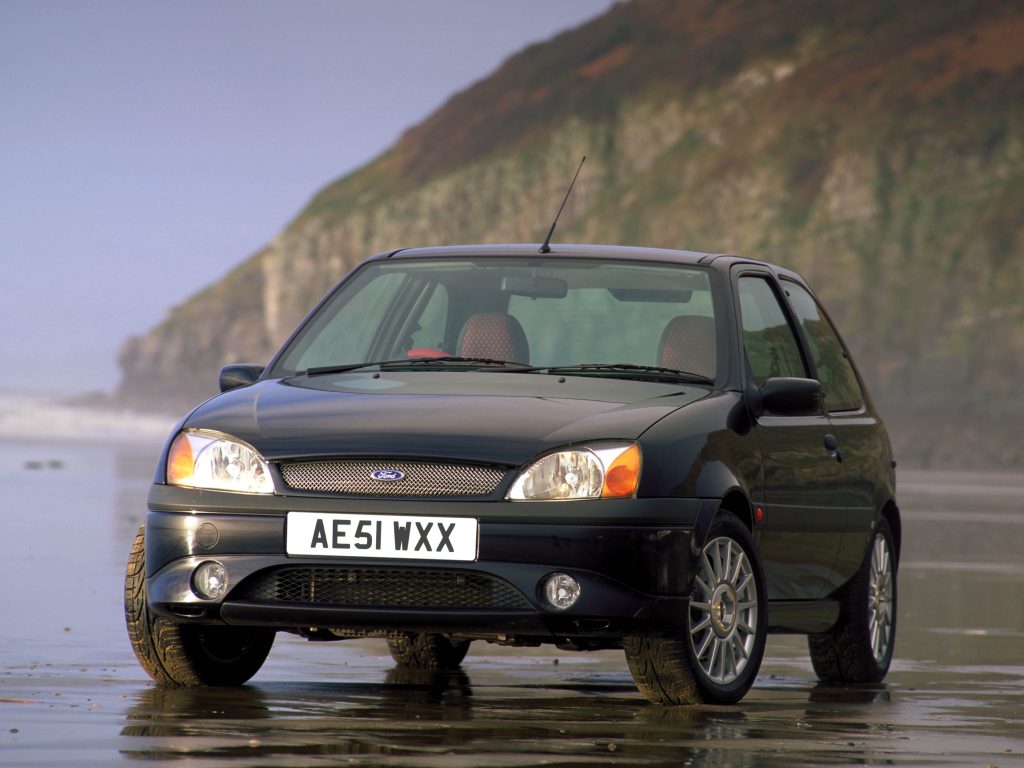 Thanks to cars like the RS Turbo, but probably more thanks to the rotten apples at the bottom of society's barrel, many manufacturers shied away from genuinely hot hatchbacks during the 1990s and especially those with names like RS, GTI and Turbo. So great though the Mk4 Fiesta was, it was never granted a truly hot version.
Nor was the Mk4's facelift, often referred to as the Mk5, but Ford got close with the otherwise excellent Zetec S. With a 102bhp 1.6 Zetec motor it was no ball of fire, but it was still a bundle of fun, with Puma inspiration in the chassis and a neat but subtle bodykit to jazz up the styling. Secretly, it's one of the best hot Fiestas ever.
2002 Fiesta RS Concept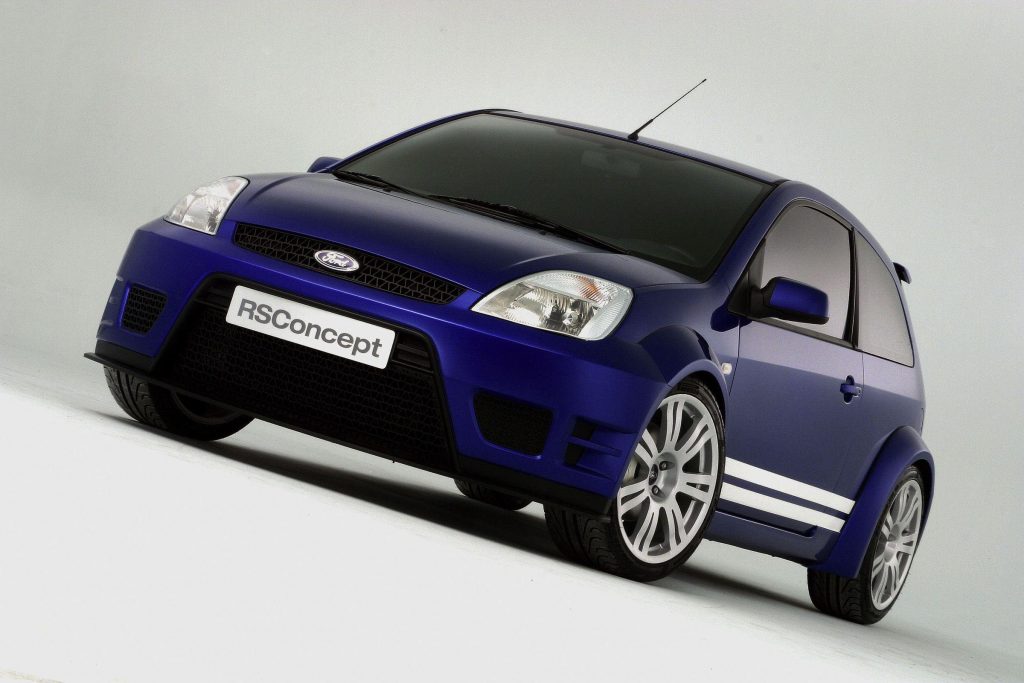 Another Fiesta that never was. By the 2000s Ford was on a roll, its vehicles praised for their dynamics and, thanks to heavy involvement in F1, BTCC and rallying, making a name for itself with car enthusiasts. At the British motor show it unveiled the Rallye Concept, aimed at the burgeoning Super 1600 rally class… but then a road version followed.
That car was known as the RS Concept. Based on the Rallye Concept, it looked just a few figures on a balance sheet away from reality, with a fantastic wide-arch body kit, shapely Recaro seats and a sporty metal-spoked steering wheel, plus a claimed 180bhp output. Sadly, Ford couldn't make the numbers work, but given the Focus RS debuted the same year, we're prepared to forgive and forget…
2004 Fiesta ST150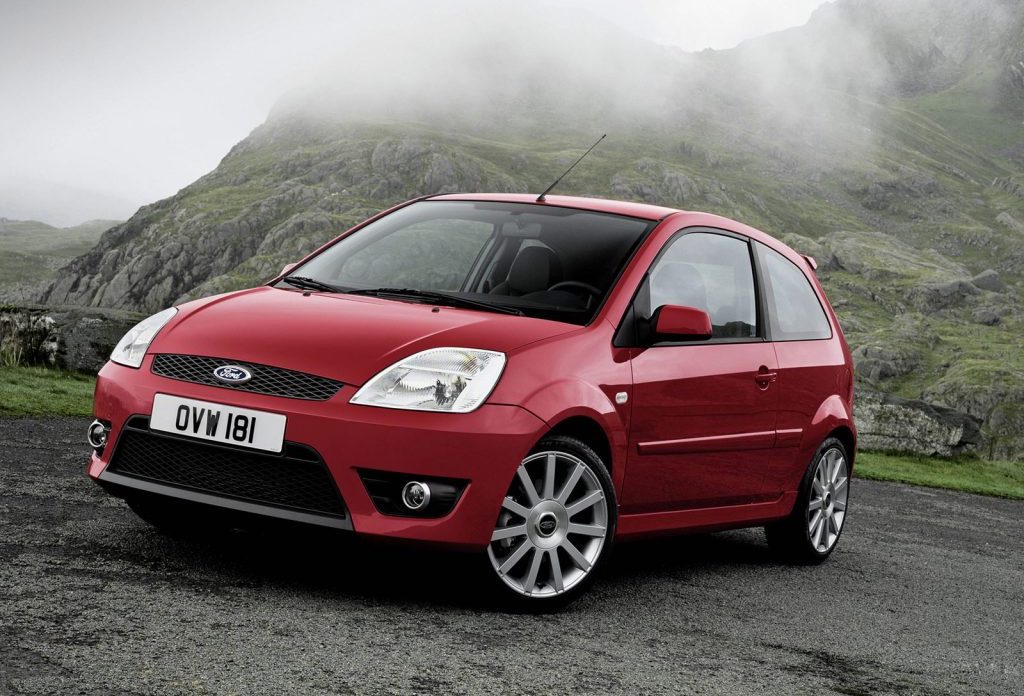 Ford's fifth-generation Fiesta, occasionally known as the Mk6 depending on how you regard the Mk4 facelift, featured a shrunken take on the then-new Mondeo's New Edge styling. It was all new, but while it was competitive from the start, it took the ST150 to inject some excitement.
Echoing Renault's Clio 172 and 182, Ford chose to plonk a larger engine in its new hot hatch, so the ST150 got a 2-litre Duratec four in a modest, 150bhp state of tune. While it couldn't quite match the Clio, nor live up to the Rallye and RS concepts, it struck a chord with buyers, both on the road and in grassroots motorsport.
Read more
Retro Rewind: Ford Fiesta RS Turbo vs Fiesta ST
Freeze Frame: Ford's new baby hits the road
Future Classic: Ford Fiesta ST