Rudolf Diesel disappeared over the side of a boat in 1913. What he'd have made of the popularity of his compression-ignition engines throughout the 20th century will remain as much a mystery as his death, but he should undoubtedly be considered as much a figurehead of internal combustion as Nicolaus Otto, two-stroke pioneer Dugald Clerk or rotary mastermind Felix Wankel.
Unfortunately for diesel engines things went a bit wobbly in 2015, just as the technology was being exploited to its fullest. If the fuel was already looked down upon as a pious choice, now it was responsible for the downfall of the combustion engine.
How much is your car to insure? Find out in four easy steps.
Get a quote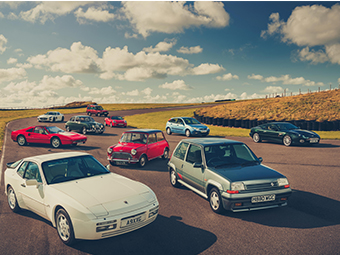 Its long popularity though means diesel power found its way into all manner of vehicles over the years, many of which are now considered true classic vehicles. So here's our pick of the best diesel-powered classics.
Mercedes-Benz 180 D Ponton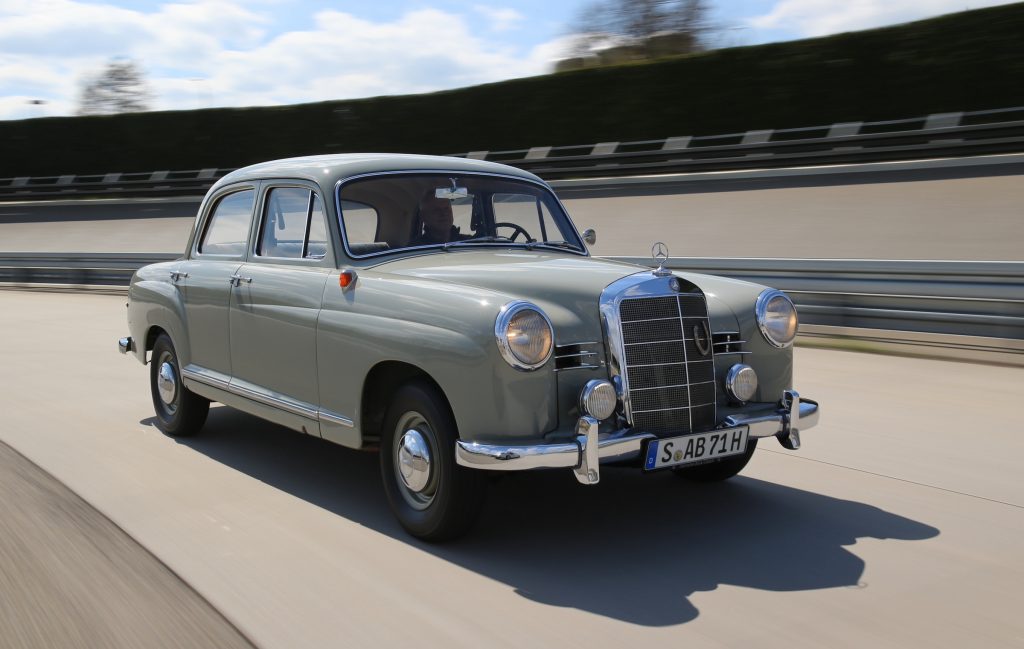 The Mercedes W120 range was far from glamorous but it was Mercedes' first post-war modern design, and it came with the option of a diesel engine from the outset. Initially, this was the 1.8-litre unit first employed in 1948 and was also used in the first Unimog. In the 180 D, it produced a whopping 40bhp. Slow, yes, but also dependable.
An enlarged 1.9-litre version was added to the range in 1958, which saw out W120 production in 1961. However, the earlier 1.8-litre diesel motor carried on in its gentle, plodding manner until 1990 powering boats and even combine harvesters. As a result, keeping a 180 D ticking along is easier than for many classics of the same period.
Peugeot 403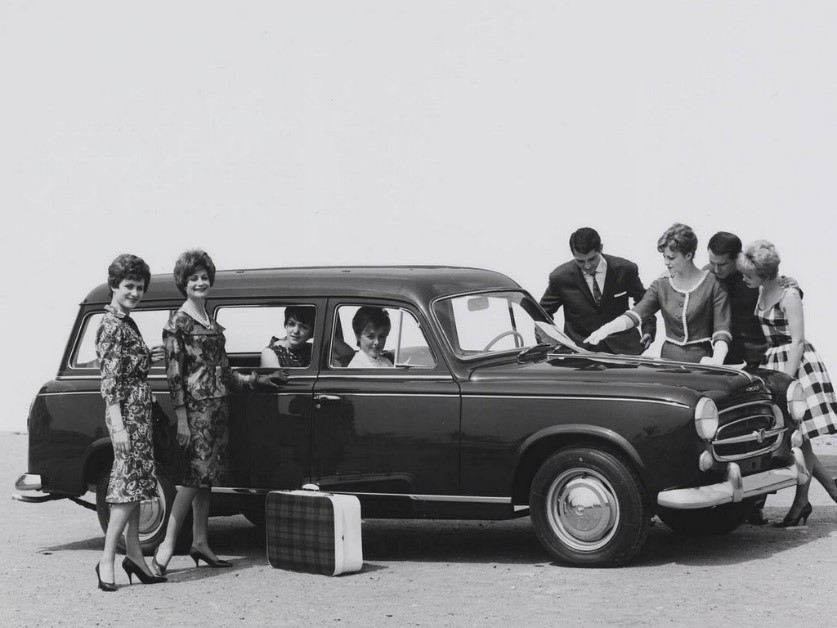 The French company was an early adopter of diesel power for its family cars and the 403 used one in the 1958 estate model, making it Peugeot's first diesel car. A year later, the same 1.8-litre engine was installed in the saloon, and taxi drivers across France were quick to adopt it as their chosen set of wheels. With 0-60mph in 25 seconds and 75mph flat out (if you could wait that long), it was not the most refined way to travel, but 30mpg made it much cheaper to run than its petrol sibling.
The Familiale estate model had an extended wheelbase and three rows of seats, making it the ideal transport for larger families on a tight budget. Today, the 403 is a robust, easy to maintain classic with great support from many French suppliers.
Austin FX4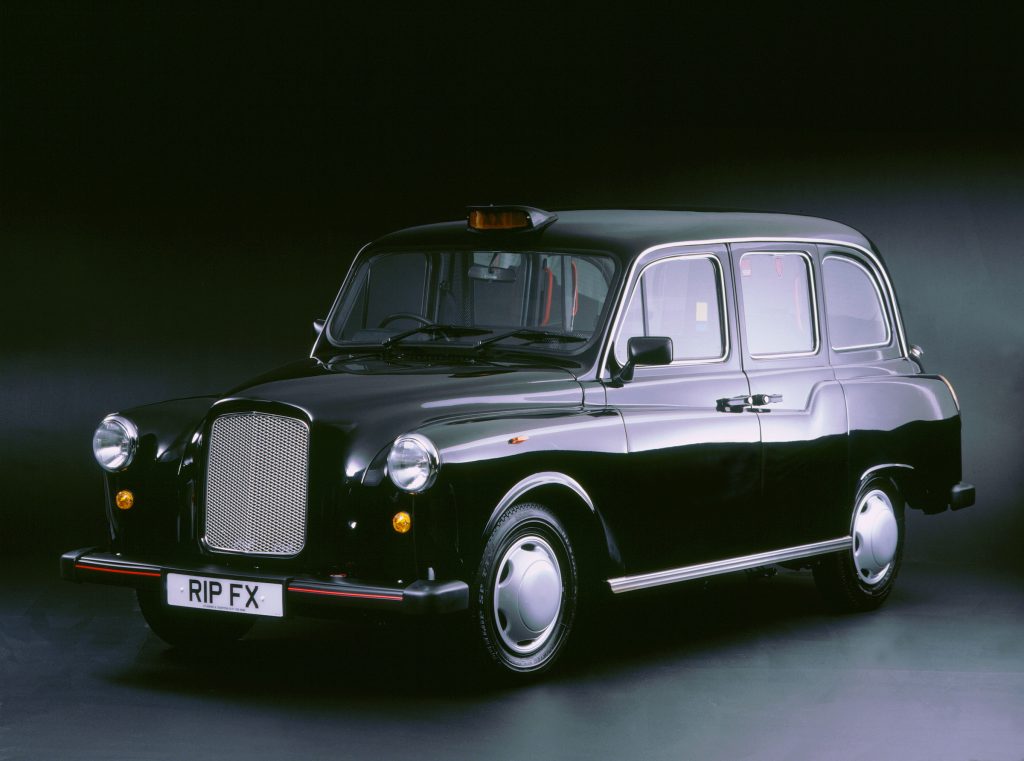 The reassuring clatter of the Austin FX4 cab's diesel engine was familiar to anyone passing through London from the car's launch all the way into the new millennium. Emissions legislation eventually sounded the death knell, but until then the FX4 was the definitive London taxi and at its heart was a 2.2-litre diesel engine when it arrived in 1958. The motor was progressively updated, and the FX4 eventually saw out its days with a 2667cc turbodiesel from Nissan.
What kept the FX4 relevant was this adaptability, as well as its iconic design dictated by the London Hackney Carriage Office. Early ones are now collectable, while later ones built by LTI can still be had from £6000 in fine fettle.
Land Rover Series II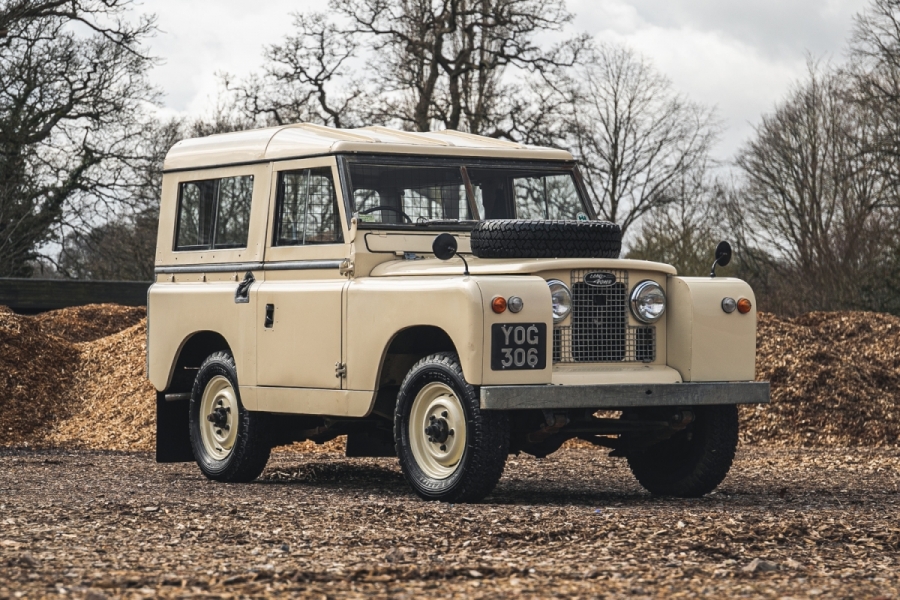 Land Rover introduced its 2.0-litre diesel engine very late in the life of the Series I, offering this model from 1957. However, it was the Series II that drew in more buyers with the same 51bhp diesel motor. Its 87lb ft of torque was enough to help the Land Rover over most terrain, while the typical customer for this car was untroubled by its lack of refinement.
A 2.25-litre diesel took over for the Series IIA from 1961, offering more power but no great increase in fuel economy. As with all Land Rovers of this period, the Series II and IIA are now highly prized and a car with its original diesel engine is rare.
Volkswagen Golf Mk1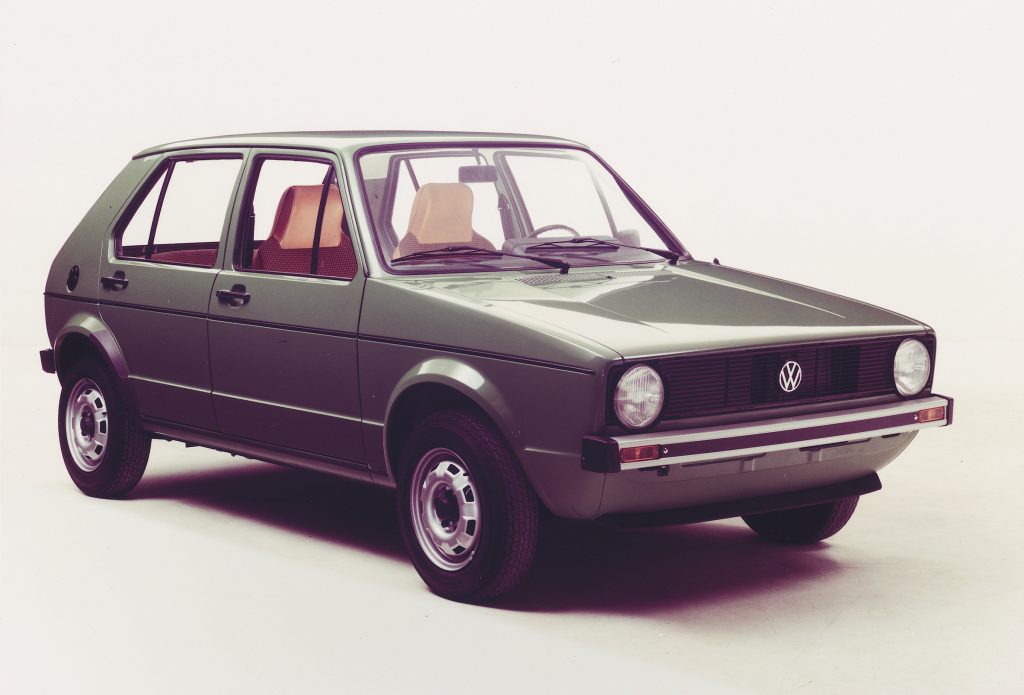 A Volkswagen Golf with a diesel engine was the go-to economical small hatch from the mid-1990s through to very recently. However, VW had been offering this combo since 1976 to European buyers, and in the UK from 1978. Early cars had a 1.5-litre diesel motor with a paltry 50bhp and then a 54bhp 1.6, but the later turbocharged 1.6-litre unit from 1982 upped power to 69bhp and offered 42mpg.
The later turbocharged engine is much smoother and quieter, making it the better choice now. However, finding one in a Mk1 will be tough, so it's easier to look for a Mk2 Golf with this engine if you're determined to own a diesel-powered VW of this era.
Rover SD1 2400 SD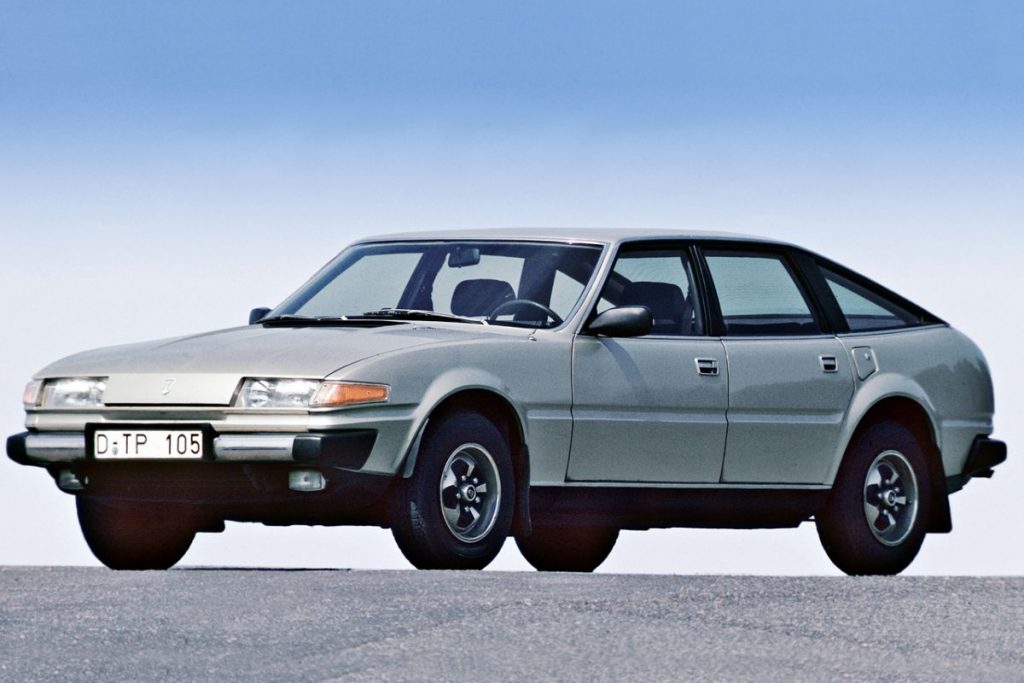 Most of the focus for the Rover SD1 centres on the V8 models, but Rover also offered its executive hatch with a 2.4-litre turbodiesel engine. The 90bhp motor was built by Italian firm VM Motori and mustered 142lb ft of torque at 2350rpm. That was sufficient to see the 2400 SD Turbo model from rest to 60mph in a sedate 14.9 seconds, though 35.3mpg combined fuel economy was the compensation for this.
The 2400 SD Turbo was only offered with a five-speed manual gearbox and, unsurprisingly, sales were as slow as the acceleration even in more tax-conscious European countries. Find one now and it makes an unusual, if sluggish, alternative to the V8 and six-cylinder models most buyers covet.
Citroën CX Turbo-D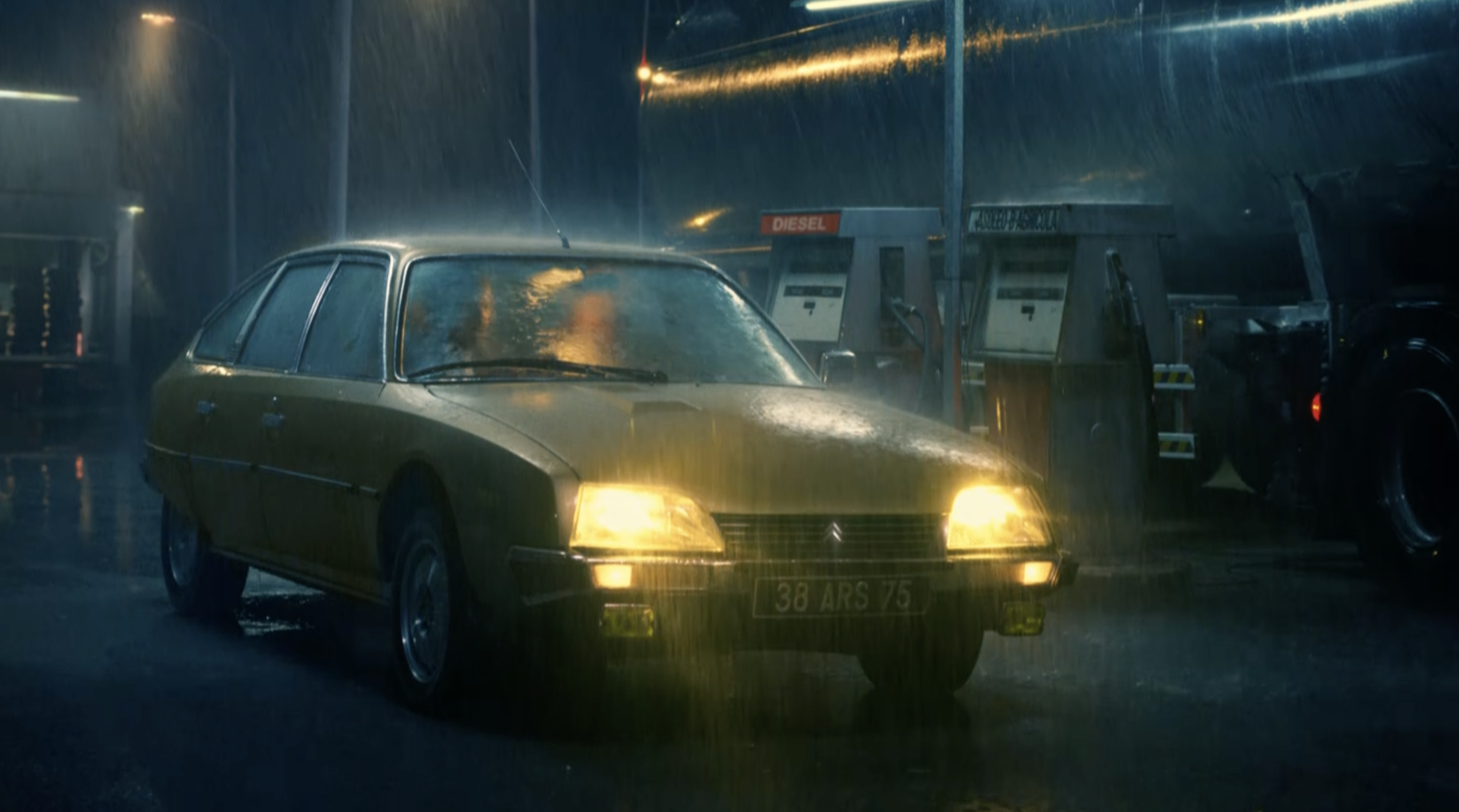 The Citroën CX Turbo-D was the fastest diesel-powered car in the world when it was launched in 1984. If that doesn't make this 121mph machine desirable, how about choosing the vast estate model with the same engine that wasn't much slower? Either makes a long-legged cruising alternative to an Audi, BMW or Mercedes diesel executive, and you get that famously cushy CX ride as well.
The 2.5-litre turbodiesel has shown itself to be a ruggedly reliable unit over the years. Finding one in excellent condition in the UK will take work and values are rising, so expect to pay £12,500 for a mint example. If you don't mind left-hand drive, there are plenty of tidy TRD models from £6000.
Mercedes-Benz W124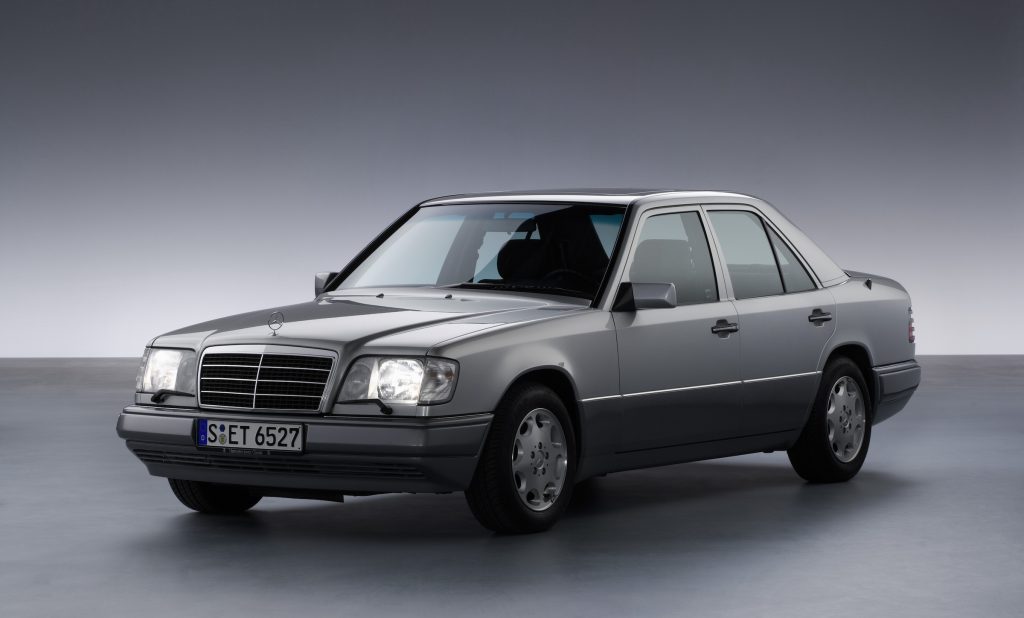 Mercedes-Benz turned out more than 2.5 million W124 saloons, estates, coupés and convertibles. If you want to fill up with diesel, you'll be looking to the four- and five-door models, which offer plenty of cabin and luggage space. In the UK, buyers were initially limited to the 250 D with 90bhp and 300 D with a slightly more muscular 105bhp. It wasn't until 1987 the 143bhp 300 TD six-cylinder engine joined the party, later gaining 147bhp. Mercedes also offered the five-cylinder 250 D Turbo with 123bhp.
The 300 TD is certainly the engine to have thanks to its superior performance and refinement. You can still find 300 TD wagons for around £10,000 in good condition, but they are going up in value as more people cotton on to how good they are as year-round classics.
Alfa Romeo 156 JTD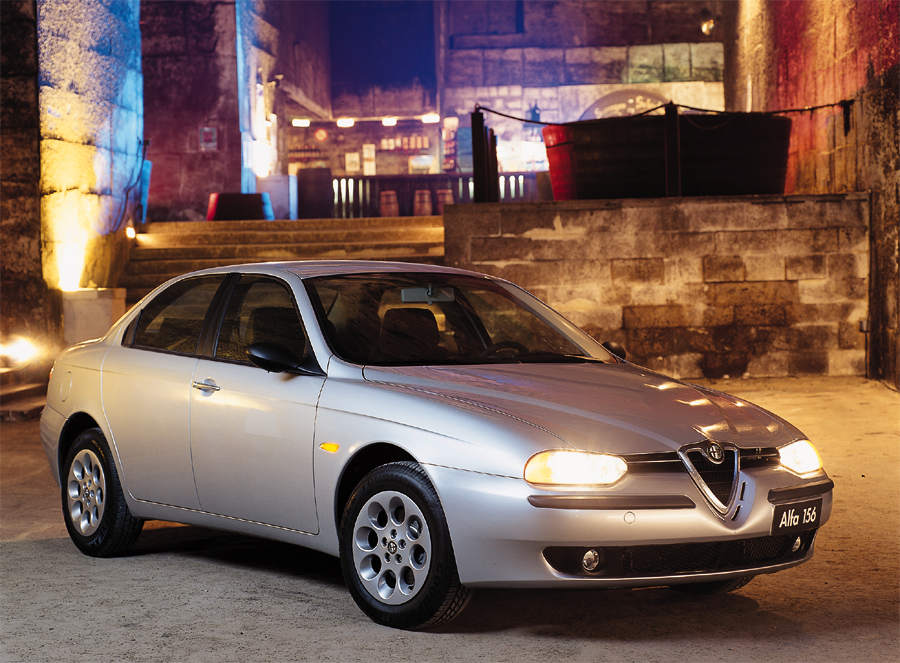 Alfa Romeo perfectly blended form and function with the 156 that arrived in 1997. There was a choice of peppy petrol engines, and a 1.9-litre turbodiesel that took the fight right into company car parks full of Audi, BMW and Mercedes rivals. However, if you really want to do justice to the looks and fill up with diesel, the five-cylinder 2.4-litre JTD is the one to have. It offers as much as 175bhp, so even if it doesn't handle quite as nimbly as its four-cylinder sister (like those with the Busso V6, it's a touch nose-heavy), it has a punchy 284lb ft of torque at 2000rpm for effortless overtaking.
Alfa 156 prices are currently at rock bottom, so the biggest problem will be finding a 2.4 JTD that has been consistently well cared for. When you do, you'll enjoy a car that is more than brisk enough to live up to its badge, yet still returns 42mpg.
Skoda Fabia vRS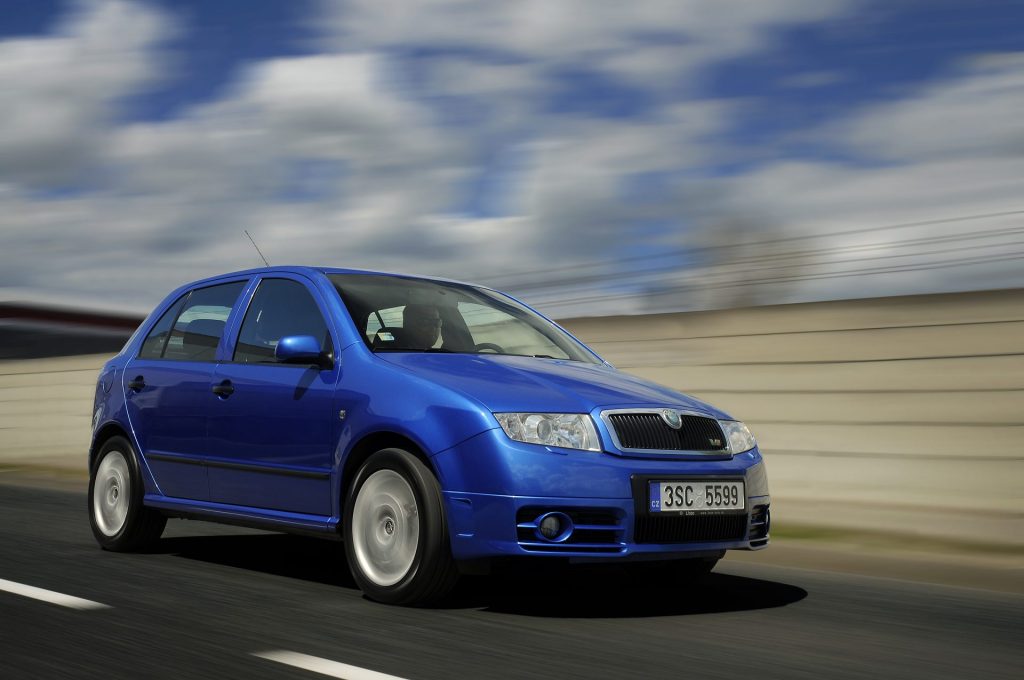 Skoda wrongfooted the opposition with the original Fabia vRS. Suddenly, the meek Fabia hatch was as quick, if not quicker than the opposition, and it did it with a 130bhp turbodiesel engine. The official 0-60mph time was 9.6 seconds, some contemporary reviewers managed to shave 2.5 seconds off this sprint. That put the Skoda on a par with the revered Renault Sport Clio 172, while in-gear performance was mighty.
Admittedly, the Fabia isn't quite as nimble in corners as the Renault, but you soon learn to use the Skoda's huge mid-range shove to make up for this. Little wonder that high milers are worth £3000 and mint examples fetch £5500, as this trendsetting hot hatch quickly transitions from cult to classic.
Read more
What fuel crisis? 10 fuel-sipping classics to keep you moving
Freeze Frame: Mercedes' record-breaking diesel C111
Unexceptional Classifieds: Ford Escort Diesel