Welcome to Freeze Frame, our look back at moments from this week in automotive history.
30 April 1978 – Mercedes C111-III diesel sets nine world records
Mercedes-Benz probably got it right when it traded Wankel rotary power for diesel engines. While diesel itself is falling out of favour in the 21st century, it has been demonstrably more successful over the decades than rotary engines. And for Mercedes, one car in particular demonstrated diesel's potential.
How much is your car to insure? Find out in four easy steps.
Get a quote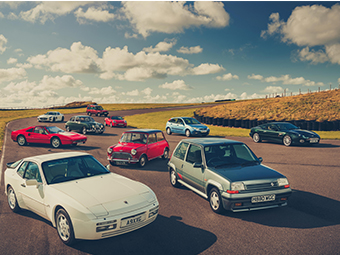 You might be familiar with the Mercedes-Benz C111 already. Developed purely as an experimental vehicle, its initial purpose was to test two different technologies: GFRP, or glass-fibre-reinforced plastic, as a body material, and rotary engines of the type conceived by Dr. Felix Wankel.
Work began in 1967, its exterior styling the work of legendary Mercedes designer Bruno Sacco. The bright orange wedge with gullwing doors was ready by 1969, with testing taking place early that year at Untertürkheim, on the Hockenheimring, and at the Nürburgring.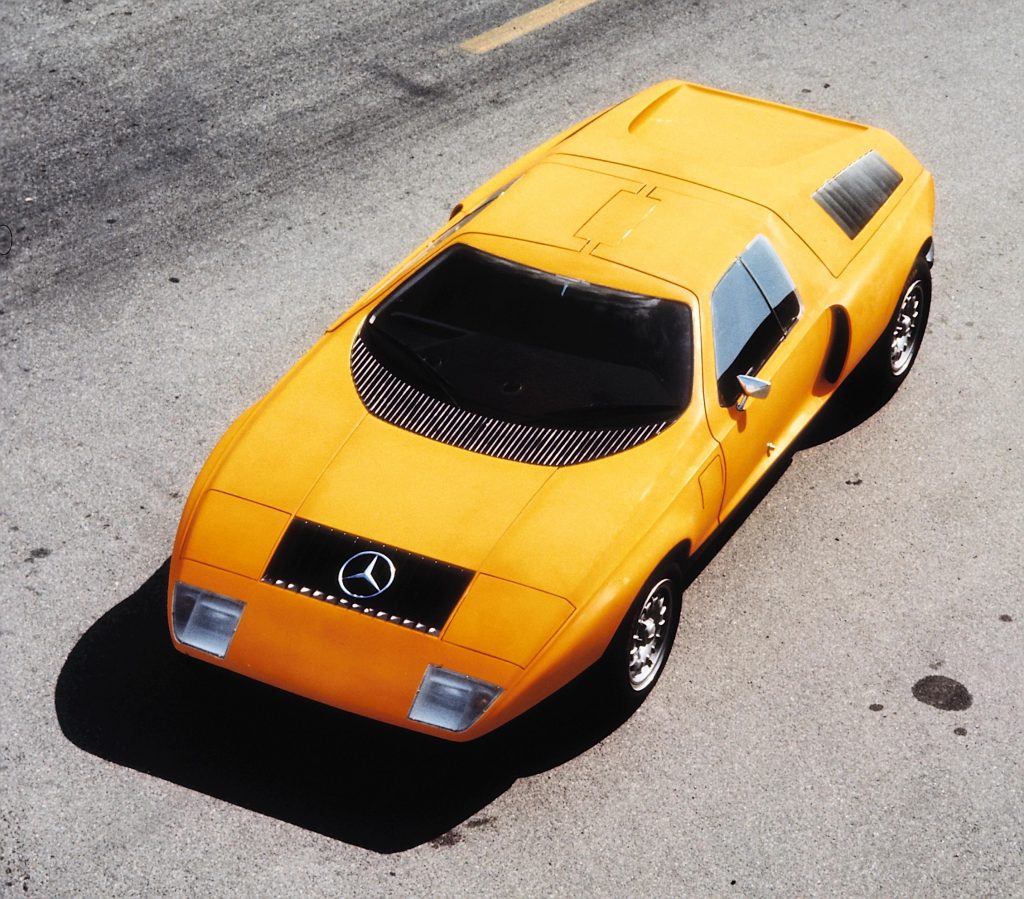 Power came from a three-rotor Wankel engine making an impressive 276bhp, but the engine was far from the only sophistication, with a rear axle that was later developed into the W201 190E's multi-link setup.
Just five months later, the C111-II arrived with an extra rotor housing bolted in place, and a new output of 346bhp. It could cover 0-62mph in 4.8 seconds – that's six tenths quicker than the Ferrari Daytona launched a year previous – and reach 186mph, besting the Ferrari's 174mph top speed too.
Despite its mighty performance and drop-dead styling though, it was a developmental dead end. When the oil crisis occurred in 1973, the Wankel's natural tendencies towards high fuel consumption and emissions were difficult to reconcile; Mercedes needed another plan.
Moving to diesel might have seemed like a strange direction. Far from today's image of walloping torque and relatively low noise, the average diesel of the 1970s was rattly, smoky and slow. Even Mercedes' diesel-powered cars, while better than most, had only niche appeal, but engineers saw the potential in the 3-litre, five-cylinder unit used in the W123 series 240D and 300D.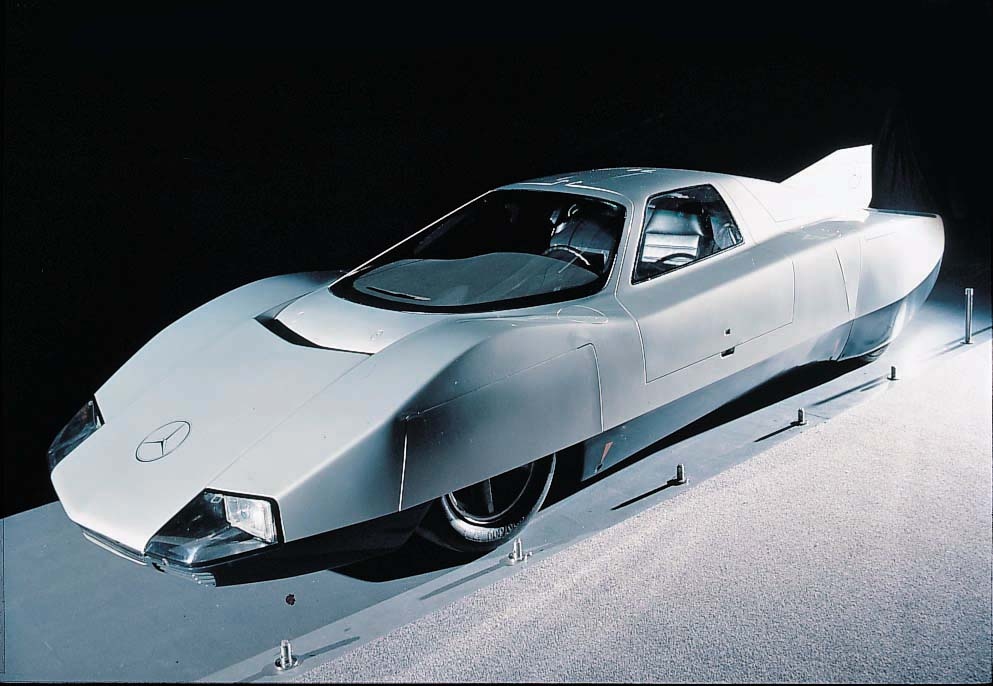 Running such an engine on its own wouldn't amount to much, but with an intercooled Garrett turbocharger strapped to the side of the otherwise near-standard diesel, and a new body for the C111 project – now christened C111-IID – the result was a record-breaker. On June 12, 1976 at Nardo, four drivers amassed sixteen new records between them.
But Mercedes-Benz did not stop there, and knowing they could top even the C111-IID, engineers created the C111-III: a diesel streamliner with a drag coefficient of 0.183 – a figure not even bettered by the brand's new EQS luxury electric car.
The car's wheels and headlights were now fully enclosed and a prominent fin bisected the engine cover, while the recognisable orange paint scheme made way for Germany's traditional silver – a true Silver Arrow.
Luckily, Mercedes had more than one arrow in its quiver; during the car's third stint at Nardo on April 30, 1978, a tyre burst and ripped large holes in the bodywork. The car was recovered, the reserve car prepared, and drivers Paul Frère, Rico Steinmann, Dr. Hans Liebold and Guido Moch had to steel themselves for the full twelve hours as the clock was once again reset.
Fortuitously, the reserve proved even quicker than the first car, and even more frugal too, with refuelling intervals extending from 62 to 67 laps of the 7.8-mile oval. The first car's own records quickly fell, and after twelve hours, Mercedes-Benz had secured nine absolute world records – six in terms of distance, between 100km and 1000 miles, and three time records – one hour, six, and twelve.
Most were within sniffing distance of a real 200mph (or 321.869km/h), the 500km record missing out by the equivalent of nine metres over an hour. Mercedes would later create the V8-powered CIII-IV and smash through the 400km/h barrier – but its efforts with the C111-III both vindicated its choice to drop rotary power, and would establish diesel power as a genuine performance option for decades to come.
Also read
Freeze Frame: The first TV adverts for Ford's new pony car create Mustang Mania
What you C is what you get: Five generations of Mercedes C-class
The W124 Mercedes 500E was the world's most perfect saloon | Revelations with Jason Cammisa