This article was originally published by Hagerty Insider
"I think the big, impressive event auctions will continue, but rolling around on an aircraft hangar floor on a November's day looking at a fifty grand classic car is not great. My argument is that unless you're an absolute pro, it's a better experience to sit on your sofa, look at 200 images, look at a journalist-written description, and make a buying decision within 14 days, than it is to make that call whilst someone is there with a gavel."
How much is your car to insure? Find out in four easy steps.
Get a quote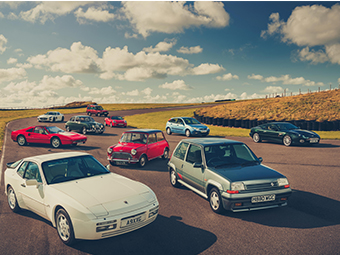 It seems that a huge amount of people agree with Tom Wood, CEO of Car & Classic, one of the UK's largest online timed auction sales sites. Early in the pandemic, we wondered if the masses would be willing to part with large sums of money for cars they've never seen in real life. In retrospect, that was rather quaint. People happily pay their taxes and search for love online. Using the web to purchase a temperamental old vehicle is, it seems, just another facet of our already highly digitised lifestyle.
Wherever you are in the world, classic and collector car online timed auction websites are big business. In 2020, Bring a Trailer sold $400 million (£291 million) of cars, a 66 percent increase from 2019. By the day, the scene is getting more crowded. Bonhams acquired The Market last spring and, months later, sold the Instagram-famous Ferrari F40 'F40BLU' for £1,000,500 setting a new UK dedicated online auction record. In August, Collecting Cars sold a 2015 Porsche 918 Spyder in the US for $1.405m (£1.03m).
And yet, if we've learned anything from the latest revelations about Facebook, it's that popularity for an online platform doesn't necessarily translate to trustworthiness. Aside from the fact that car collectors inherently have different perceptions – one person's "patina" is another person's "rust" – there are no doubt bad actors looking to exploit the vulnerable in a market awash with cash. All this, in a very young area of the industry, where most of the online sales sites have only been operating for a few years and are still developing their procedures. So how do these companies build trust and maintain trust, both in the vehicles they sell, and in their own brand?
Making the descriptions… descriptive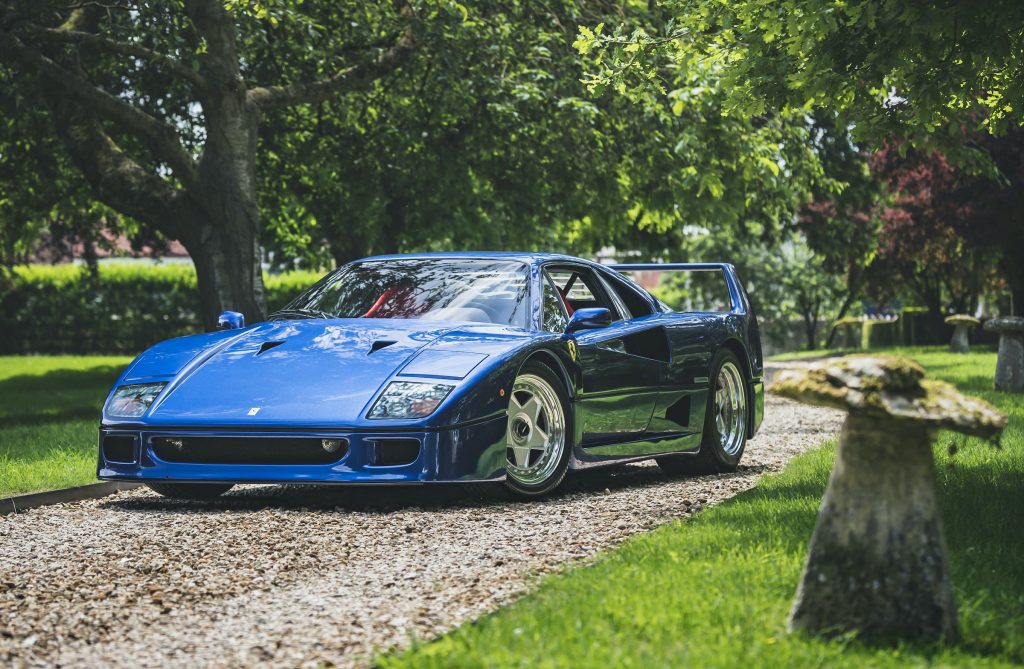 The most obvious challenge faced by online sales sites is to try to describe the car as effectively as possible, and every representative of the sites I spoke to was keen to spotlight how much effort they go to in this area.
"We want to ensure that every car we list is absolutely as described, so we also make sellers jump through hoops to get to the listing stage," says Edward Lovett, founder and CEO of Collecting Cars. "It's a curated process, which means our team is doing a degree of due diligence beyond just MOT history and HPI checks. There are typically 150+ detailed photos of the lot in question, and people can ask questions in the comments. If the vehicle has something so minor as a single MOT advisory, our listing will tell you that."
Tom Wood, boss of Car and Classic, says video is another key resource for his company. "We can arrange a Facetime between parties… about 30-40 per cent of our cars are video-viewed between buyer and seller. All of our imagery is done by freelance automotive journalists and our writing is always done by the same person who takes the photographs."
"Before accepting each car, we do a good amount of research," said Doug DeMuro, co-founder of Cars & Bids. "We ask important questions specific to the model (NSX snap ring, E46 subframe, etc), we look up prior sales and classifieds, and we review any maintenance records the seller shares – all of which helps us make an informed decision about whether to accept it for sale and what reserve price to offer."
All use a combination of written descriptions, photographs, and video, with most offering the services of a copy writer and professional photographer to ensure the listing is as comprehensive as possible. Some platforms go even further and insist that their representatives actually see the car. "As standard, we send our photographer out to see the car, but we encourage our concierge service where the car is brought to us. That gives us the chance to drive it a couple of miles and get to know it a little," said Tristan Judge, CEO of The Market by Bonhams.
The power – and the risk – of the masses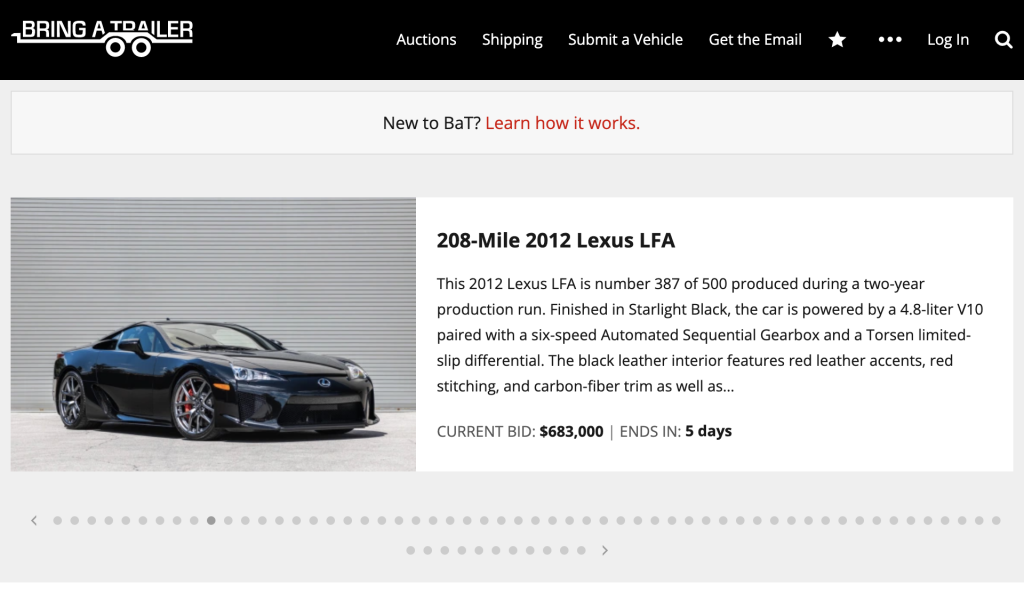 However good the listing is, it can't tell the whole life story of a car that is often many decades old. That, says Howard Swig of Bring a Trailer, is where the online sales sites offer an advantage over more traditional sales methods: The power of the collective.
"The enthusiastic BaT community is such an essential component to our whole ecosystem," he said. "The community is very skilled and sharp-eyed at evaluating what's on offer, and then bidding accordingly. When something really special or exceptional pops up, it most often leads to a vibrant discussion with sometimes hundreds of comments on a single listing."
Everyone I spoke to, from huge companies like BaT to newcomers Well Bought, Well Sold, told me that the opportunity for prospective bidders to engage in an open forum with the seller in a manner very reminiscent of social media posts was key to their success. This interaction, they told me, built confidence in the sale, made the bidder feel like they had the opportunity to ask any questions they wanted, and generated a sense of reassurance. It's the common ground on which the online sales platforms, for all their differences, operate. It's also, as Hagerty has analysed, one of the motivating factors behind buyers spending more on online sales than at in-person auctions.
The enthusiastic BaT community is such an essential component to our whole ecosystem. The community is very skilled and sharp-eyed at evaluating what's on offer, and then bidding accordingly.

Howard Swig, Head of Auctions, Bring a Trailer
But this community also provides the background to one of the biggest concerns voiced about online timed-auction platforms: that these 'users' have been given too much power to influence sales, and in some instances their identities aren't even clear. A thread of over 110 pages on the UK's Pistonheads forum is dedicated to this subject, with many posts speculating whether bidder and seller usernames are actually dealers masquerading as private individuals, or even 'house' bidders that push cars over their reserve then mysteriously disappear.
A few of the sites have identified this as a major issue. "Every bidder on our site has a unique username that you can click on," notes Judge. "Then you can see their history: what they've bid on and what they have won. It is then quite obvious whether someone is genuine or not."
Sites including Bring a Trailer, Cars & Bids, and AutoHunter take this one step further: click on any bidder or seller and their profile is revealed, including the number of listings, bids. BaT and Cars & Bids also have basic ratings system – thumbs up and flags on BaT, reputation scores on Cars & Bids.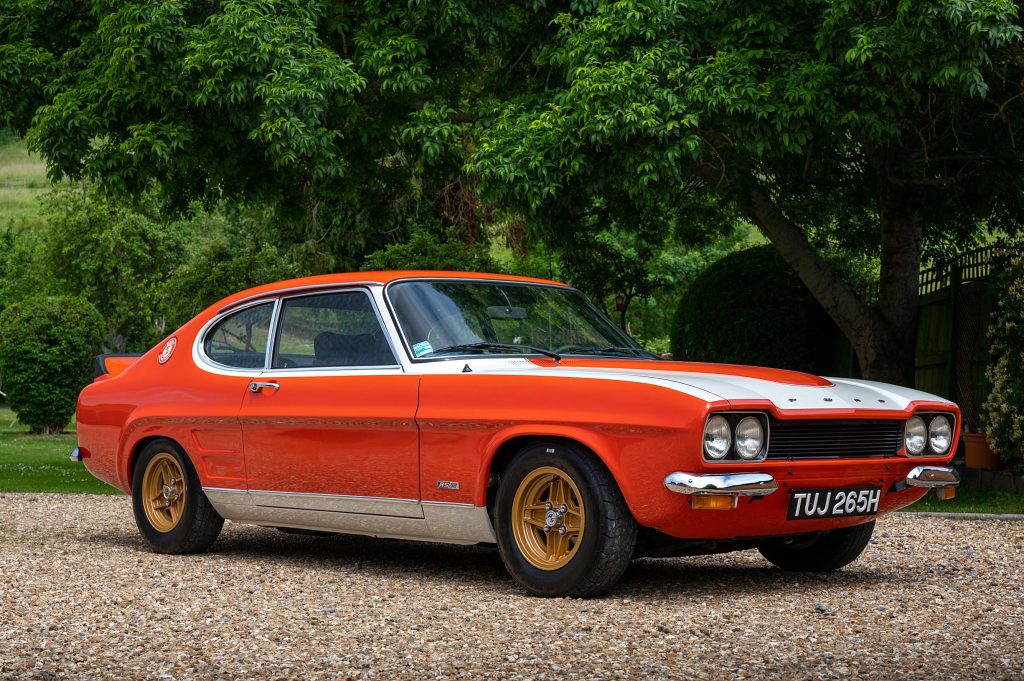 But a significant number of sites still have no way of checking a bid or listing history of a particular user, leaving them open to suspicion that this lack of transparency is intentionally there to hide something. I asked Tom Wood why Car & Classic doesn't have this facility.
"It's a great question. We're super-concerned about GDPR [General Data Protection, an EU regulation], and we launched this platform really quickly. At the moment, we show the first seven characters of a username and sometimes people put in their name or email address into that username. So, I have this potential GDPR nightmare of people's emails and names potentially sitting live on the site [but] we should probably be cleverer about it: we should manually check each username to make sure it doesn't have someone's name in it."
We know what normal bidding patterns look like. If our team spots anything we think is suspicious, then we investigate it immediately to determine if it is of concern, or simply a genuine but unusual bid.

Edward Lovett, Founder and CEO, Collecting Cars
Of course, manually checking usernames becomes harder as the sites continue to experience exponential growth. "We can't vet commenter identities as much as we'd like, mainly because there are so many – we're closing in on 150,000 users and often auctions will have 50 or 100 comments, the majority of which are coming from different people," notes DeMuro, of Cars & Bids, although he adds that they do go to great lengths to keep out shill bidders.
Given the impossibility of closely examining every user, some companies rely on in-house teams to spot anomalies.
"As we have now sold more than 4,000 lots on Collecting Cars, we know what normal bidding patterns look like," said Edward Lovett, CEO of Collecting Cars. "If our team spots anything we think is suspicious, then we investigate it immediately to determine if it is of concern, or simply a genuine but unusual bid. If we ever suspected someone was bidding on behalf of a friend, then we would of course ban them from bidding again."
Sale or no sale?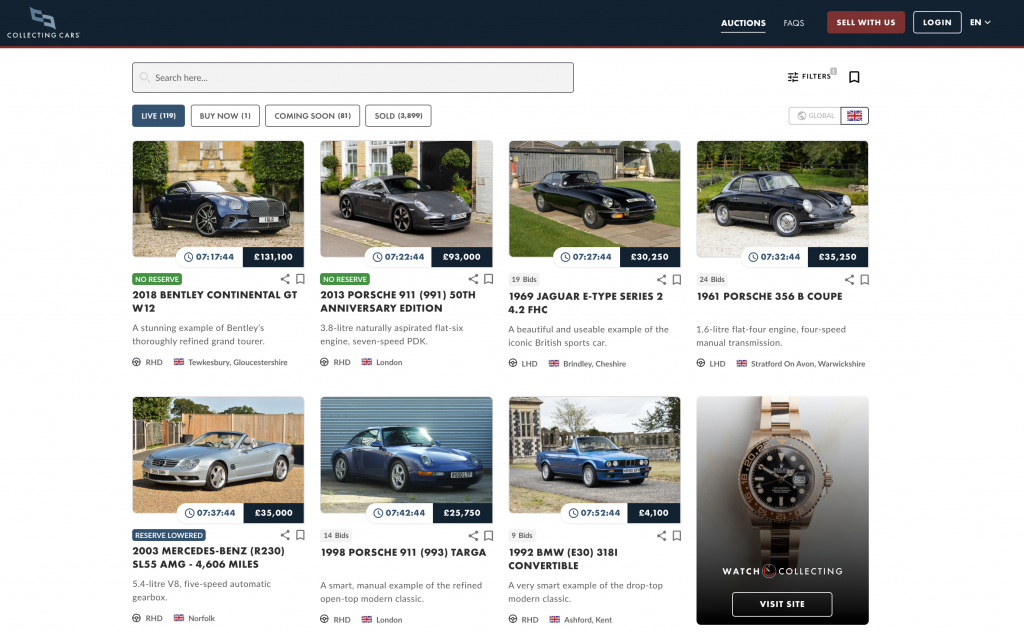 Another criticism that some sites have faced is the lack of a complete set of published results, both sales and no sales. Again, this has been perceived by some as sinister – a way of increasing sell-through rates and glossing over no-sales.
In truth, there's a good reason why some of the sites don't publish no-sales – they don't want to hurt a car if it is re-listed, as Wood told me. "On [the Car & Classic] results page we publish sold cars… We're happy to be transparent about it but we re-run most of [no-sales]… so what you don't want to do is have an unsold car sat there on your results page as it could affect it on the next run."
Others believe that everything should be published, with the no-sales only disappearing if the vehicle is re-listed. "Good sales, bad sales, no-sales, we list them all," said Judge. "Only if a car is re-listed does the original post disappear. We believe it's fundamental to our users' trust that we show everything."
It 'aint over 'til it's over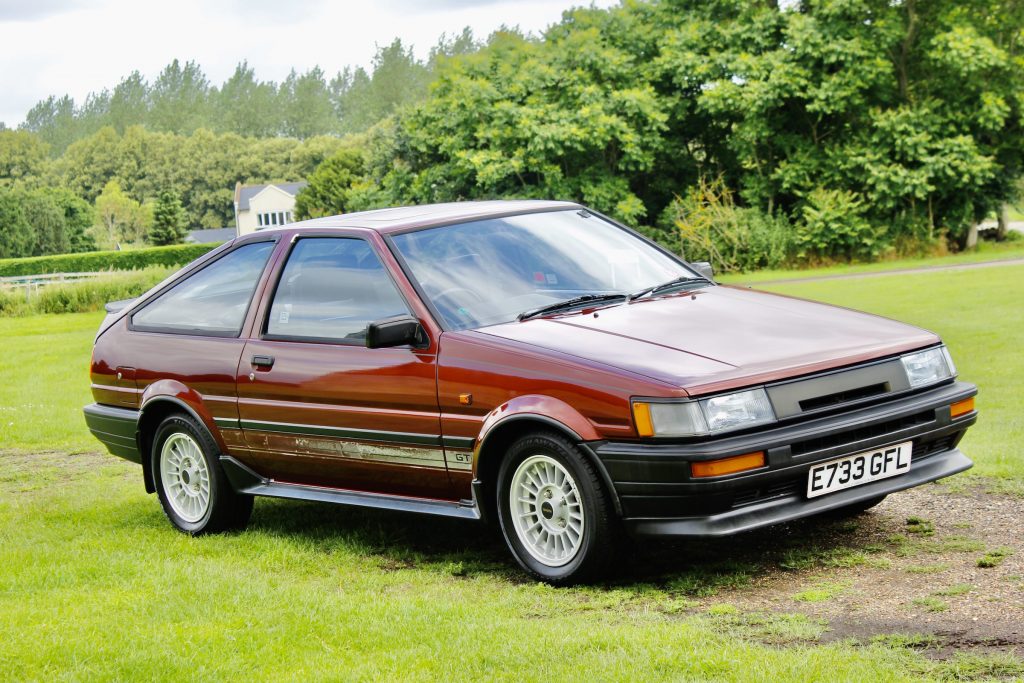 Once the bidding has concluded, there's another major point of trust in the story: the exchange of funds. With any large online transaction there will always be scope for issues to arise, especially when the vast majority of vehicles are not seen until after the auction has finished. Every company I spoke to was adamant that they were careful to identify the real identity of bidders, usually through a credit or debit card check and a 'hold' of funds. Car & Classic goes one step further and establishes an escrow system whereby they act as a full intermediary between buyer and seller.
"Escrow was the bit missing around online auctions," Wood told me, "Although it has made our life a nightmare. We have to KYC (Know Your Customer, or identity check) all of our customers to make sure they are real under money-laundering regulations. That means passports, address checks… every seller and every winning bidder."
"But it's worth it. It means that when the hammer has gone down, you are the binding buyer of this vehicle as long as it is in the condition described. You transfer your money to us and we have this beautiful double-opt-in process where the seller says, 'I've given them the keys, I've done the paperwork' and the buyer says 'Yes, I've seen it, the condition is as described,' then we release the money between the two parties. The seller has the confidence because he knows we're in funds before the buyer knows who he or she is."
In a transaction like this, especially with the volumes of vehicles currently being sold online around the world, there will always be some disagreements, but everyone I spoke to was adamant that they were proactive at solving disputes between customers.
"We work hard to resolve disputes," said Judge of The Market. "If something is not as expected, we negotiate between the buyer and seller as we want everyone to be happy. Our return rate is quite fabulous and our buyers tend to be evangelical about the experience. We want that to continue."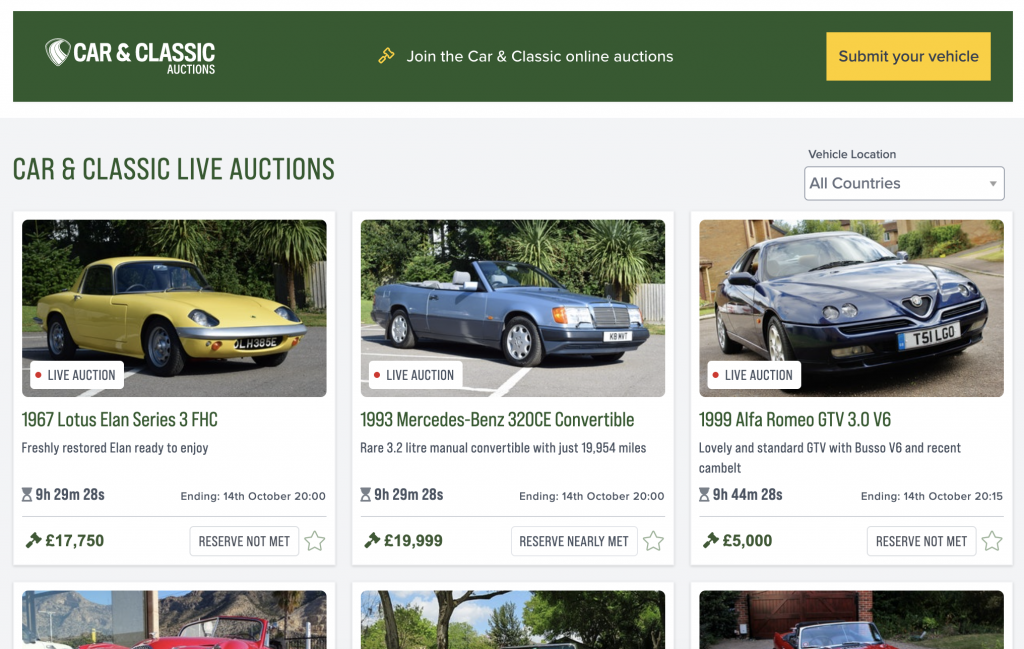 But that level of customer interaction comes at a cost, as Wood explained.
"This is an incredibly expensive process for us," he said. "We have a heavy customer support staff base who are always on the phones, dealing with people. I'd say 95 per cent of the time it's completely seamless, 5 per cent of the time there will be questions, and 1 per cent of the time there'll be an issue. We want those resolved so that people return."
"We are sometimes asked 'What if the car isn't as described?' by first-time bidders," said Lovett of Collecting Cars. "And of course, there are legal protections already in place regarding this. However, we want to ensure that every car we list is absolutely as described, so we also make sellers jump through hoops to get to the listing stage."
Others have imported goodwill and trust, either from linking with well-known personalities or by being part of an already well-known, trusted company, as Avi Tandon from Automotive Auctions told me.
"Operating within the Silverstone Auctions Group provides Automotive Auctions with a wealth of resources and verification which other companies don't have the luxury of having," said Tandon. "Our in-house team are also active within the automotive community, attending events and shows nationally which allows us to make incredibly valuable connections with them in the real world as well as online."
A new, self-policed industry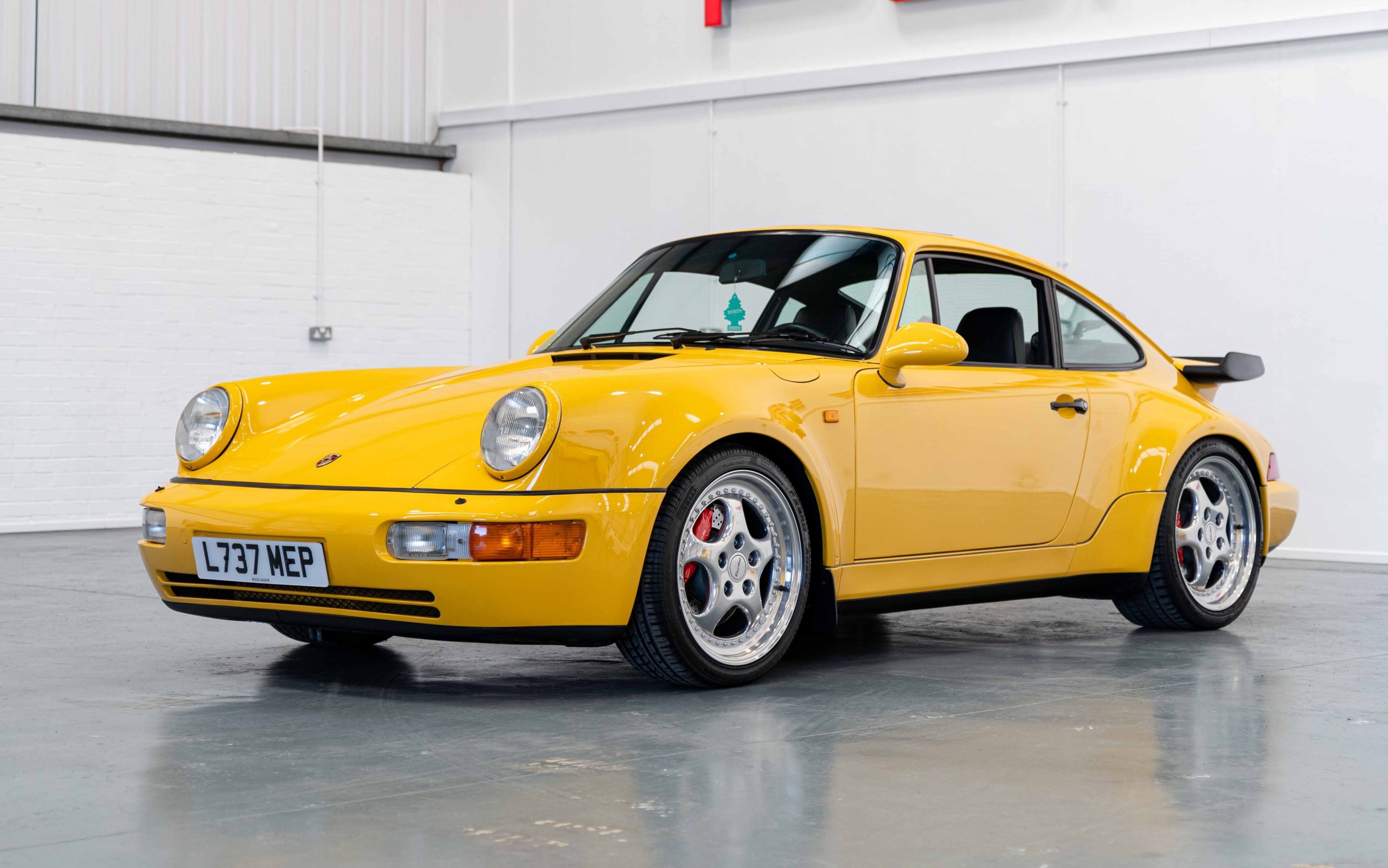 Talking to the key players in the segment, one does get the sense that online auctions are not quite the Wild West they're sometimes made out to be. Everyone was happy to explain what they were doing to make their customers' experience better, all keen to maintain their reputations and drive return sales. They almost all offered Hagerty their sales and no-sales data, too, so that we could report on them as an independent commentator. It's also worth remembering that many of the concerns about online auctions apply, in some measure, to in-person sales – "used car salesman" was an epithet long before the internet was invented.
Yet it's hard to get around the fact that online auctions are very different from in-person auctions and currently lack a great deal of specific regulation. As seen elsewhere on the internet, this puts a great deal of onus on the community to self-police and gives the companies themselves huge flexibility in the way they do business. And like some of those internet giants, the online auction platforms are becoming influential enough that others in the industry feel compelled to play by their rules – or lack thereof. At least one critic was reticent to comment publicly because he feared being boxed out.
What is clear is that a huge number of people are content to trust in these companies, with both quantity and high sale records continuing to tumble. Whether the people who use them have the full protection they deserve remains to be seen, but in the meantime, Hagerty will continue to monitor this thriving area of the market.
Comparing the online car auction platforms
| | | | | | | |
| --- | --- | --- | --- | --- | --- | --- |
| | Automotive Auctions | Bring A Trailer | Car and Classic | Collecting Cars | The Market | Well Bought Well Sold |
| Country | UK | US | UK, EU | UK, EU, US, Aus | UK, EU | UK |
| Bidder history | No | Yes | No | No | Yes | Yes |
| Seller history | No | Yes | No | No | No | Yes |
| User 'rating' system | No | Yes | No | No | No | Yes |
| No-sales published | Yes | Yes | No | No | Yes | Yes |
| Concierge service | No | Yes | No | No | Yes | No |
| Escrow provided | No | No | Yes | No | No | No |
| Buyer's fee | 5% +VAT | 5% | None | 5% +VAT | None | 5% +VAT |
| Seller's fee | 0 | $99 | 5% +VAT | None | 5% +VAT | None |
| Trustpilot rating | 4.2 | 3.8 | 4.7 | 4.7 | 4.8 | n/a |
Costs, features and ratings correct at the time of publication
Read more
Feeling Blu? Famous F40 sets online auction record
Bonhams buys The Market auction site
Click and collect: Your complete guide to buying a car at an online auction