In the early part of 1911, Scotsman Arthur Muirhead made the lengthy sea crossing by steamer to New York and then travelled on to Detroit. His mission was to secure the contract to supply leather for the Model Ts that would soon roll out of the Ford Motor Company's Trafford Park factory, near Manchester, England.
Muirhead's small firm, named after its home village, Bridge of Weir, could trace its roots back seven generations, to 1758. After 150 years of leathercraft, the company was looking to expand into the new and exciting world of the automobile. Henry Ford was taken with the hide quality of the well-fed Highland cattle, and so Bridge of Weir took the first steps on a journey that would lead it to become one of the world's most sought-after suppliers of leather to the car industry.
How much is your car to insure? Find out in four easy steps.
Get a quote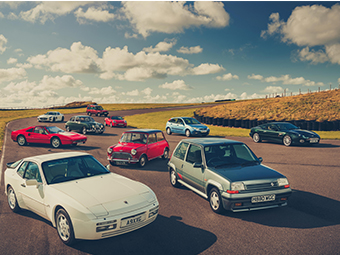 "My great grandfather would go off on business trips to Detroit for three months at a time," says BoW director Jamie Davidson. "He met Henry Ford on a number of occasions, and [Ford] was so involved in everything that was happening within Ford Motor Company that they became quite friendly. The leather order was a production manager's dream, as it would all be one colour – black, of course."
In the century since, Bridge of Weir has gone on to provide sumptuous materials for a remarkable assortment of cars on both sides of the Atlantic – from the 1956 Lincoln Continental Mark II to the latest Ford GT, from Jaguars and Astons to the McLaren F1, McLaren's new Speedtail – driven and reviewed here – and Gordon Murray's T.50.
For Davidson, however, the DeLorean DC12 stands out among them all. That car "did a huge amount for the business," he says. "Not that it was profitable or anything like that, but the remit was to make a furniture-style interior, and we achieved that. It was a beautiful, soft, silky leather that we produced, and we actually got paid by DeLorean for every hide we supplied. We were one of the few suppliers that did. [The work] opened doors with a lot of other OEMs, like Saab, for example. Saab designers saw the DeLorean at the Geneva Motor Show and then made contact with us. They wanted a leather that would help change the Saab image. It was our first major, big-volume business. It opened doors with Volvo, because Volvo saw what Saab was doing. And Volvo has been our biggest customer for the last 40 years. I put that down to DeLorean."
Davidson believes the company's success is rooted in its focus on design and innovation. "We managed to knock on the doors of the design studios in Detroit, and work with Lincoln design for the last 30 to 40 years. I think what got us in there was differentiation, with a nicer, softer product than the American product at that time, which was all about high volume, commodity-type thinking."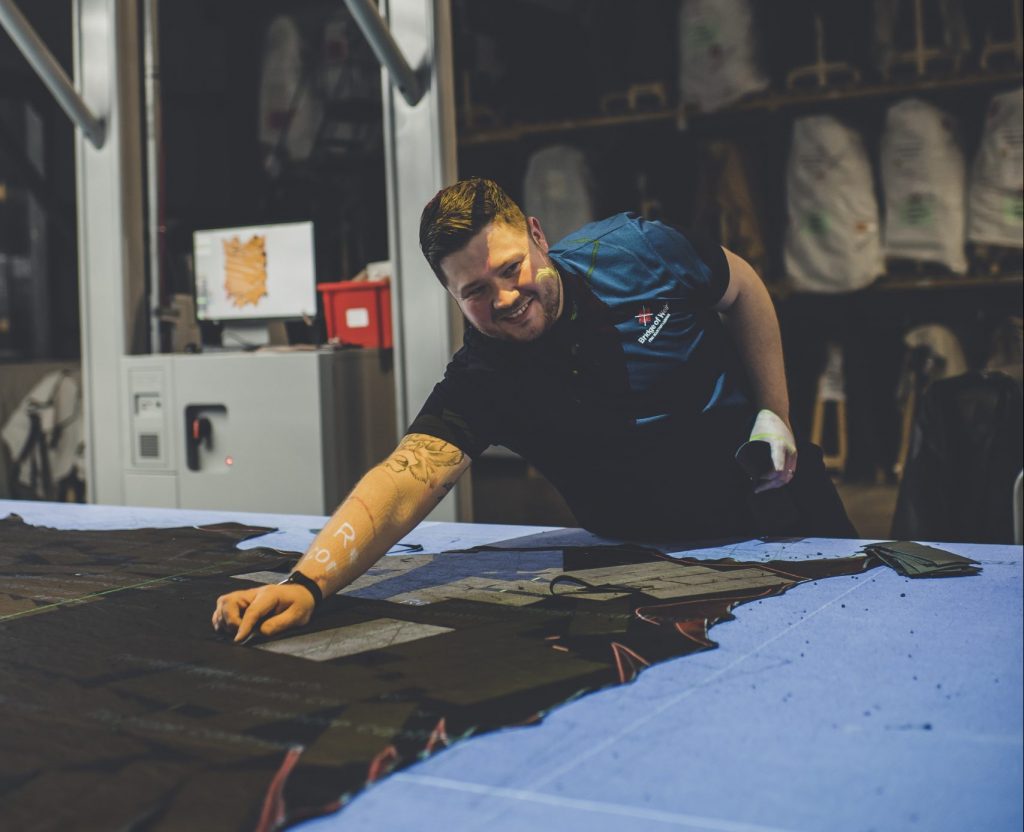 Each Bridge of Weir hide can be traced back to an individual herd in one field. Contrast this with most other manufacturers of automotive leather, companies that buy from massive ranches with less rigid quality controls. BoW cattle are kept to the highest standards of animal husbandry, and Bridge of Weir does its own tanning and dying in-house, at a carbon-neutral facility, facts that appeal to car makers looking for ethically sourced materials. The leather itself is a byproduct of beef farming, which Davidson says results in "upcycling a material that would otherwise go to landfill."
Some carmakers are rather more demanding than others, though. Bridge of Weir head of sales James Muirhead believes that Aston Martin's One-77 project was one of the most challenging the company has faced. "Aston wanted what was known as 'golden hides.' They wanted absolutely perfect hides with no natural characteristics, zero scarring, zero insect bites, zero growth planes. To get a golden hide is very, very rare, and they needed eight for each car. About one out of every 200 hides was suitable."
Unsurprisingly, Gordon Murray is no less fussy when specifying material for his creations. "The Mercedes leather specification was 1 to 1.4 millimetres of thickness at the time," Davidson says, "and he requested for it to be as close to one millimetre as possible for the F1, but still meet the tear-strength properties. Now we're working with him again on the T.50, and it's all about reducing weight once more."
Looking to the future, the team at Bridge of Weir recognises that some buyers may choose to move away from leather to so-called 'vegan-leather.' Davidson stresses, however, that the material with which their artisans have worked for centuries is a natural and beautiful one, and that it will remain in demand at the highest end of automotive luxury.
"What we're seeing is a growing trend at the high end – car manufacturers really want to strip back the finish. They're looking to put more pure anilines within the leather, to bring out the natural beauty. The customer is buying into the fact that each hide is different because each animal, each bull, is completely different. Imperfections are what makes leather, leather. Customers buy into it because they know they're getting something truly unique: 'Nobody else in the world could replicate this interior, because this interior is unique to my car.' And that's what they want, that story to tell."