A plethora of inexpensive record players are available these days. Point your browser at any major online store and you'll find countless sub-£100 models on offer – many of which tout features such as Bluetooth, USB connectivity and pleasing wood finishes.
These connectivity and aesthetic selling points doubtless grab the attention of myriad buyers, but crucial details about the components used, at best, are typically just a footnote on the underside of the box.
How much is your car to insure? Find out in four easy steps.
Get a quote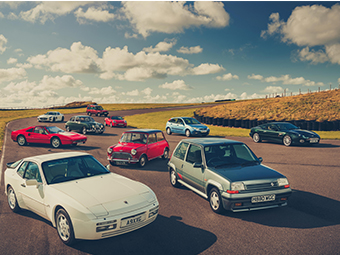 It's a trend you'll often find echoed in the automotive world, and doubly so these days; engineering and performance credentials often play second fiddle, by a significant amount, to points such as whether the car has Android Auto and Apple CarPlay.
The quality and depth of engineering in a product, however, is often evident when you take a closer look at the specifications – and the particulars are usually indicative of the true capability and noteworthiness of what's at hand.
Rifle through the available information on the cheap record decks, as a case in point, and you'll frequently find one recurring characteristic: the use of ceramic cartridges. They're functional, and unquestionably cheap, but their numerous foibles commonly include sub-standard sound quality and high tracking forces, which reduce the lifespan of the record itself.
Ideally, you instead want to see a higher-quality moving magnet or moving-coil cartridge being employed. A system so equipped might command a premium, or offer fewer features or less pleasing cosmetics, but zeroing in on such first-class components – and ignoring the glitz and marketing doublespeak – will ensure you get the experience and longevity you were presumably hoping for.
The same applies to cars, particularly if you're in the market for something hotter. Plush leather and tactile plastics, ultimately, will prove of little benefit if elements such as the engine don't deliver consistent, reliable and evocative performance.
Forged pistons cooled by oil squirters, four-bolt mains, a compression ratio of 11.1:1, an internally polished intake manifold, a high-flow exhaust, chain-driven high-lift cams with solid lifters; such a datasheet, backed by motorsport development, would immediately relay that the right kind of attention had been poured into the car in question.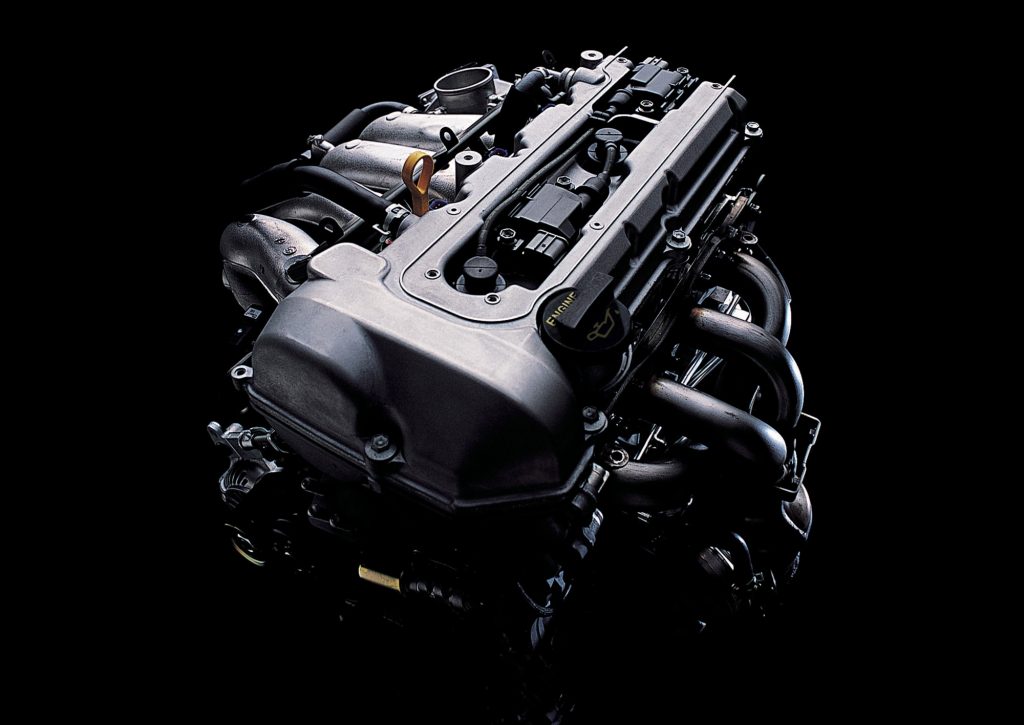 Which is why, if you're a fan of cars with significant substance, it's worth considering the Suzuki Swift Sport – model code RS416, but typically referred to by its chassis code of ZC31S – because the above were among the engineering highlights, front and centre in the initial press release, of its 1.6-litre four-cylinder M16A engine.
It wasn't hugely powerful, no doubt partly due to insurance and cost of ownership targets, but its 123bhp and 109lb ft was enough to grant a perfectly peppy 0-62mph time of 8.9 seconds. Which, coincidentally, isn't that dissimilar to the 1.6-litre variant of the fabled Peugeot 205 GTi.
The Swift Sport's transmission, brakes, suspension, steering and chassis were hit with the high-performance stick as well, bolstering the capabilities of the 1105kg Suzuki. More aggressive styling, and touches such as a tachometer needle that approached the redline at an easily visible 12 o'clock position, further supplemented the Sport's enthusiast-focused vibe.
It was an affordable car, too, commanding £11,499 at its UK launch in September 2006. Numerous less finessed rivals cost north of £1500 more, which several reviews quickly picked up on; affordability wasn't the only praiseworthy point, though, with articles from the era commending the Swift's impressive real-world performance and responsive, eager nature.
Not that all was perfect, mind. Suzuki employed an electric power steering system, for example, the calibration of which blunted the engagement offered by the three-door Sport – and left it trailing alternatives such as the Ford Fiesta ST in terms of smiles per mile.
Even so, the Suzuki Swift Sport represented an inexpensive route into a finely engineered and entertaining car. Its appeal has not diminished with age and, because Suzuki spent the money where it mattered, major problems are rare. Just keep an ear open for noisy valvetrains in need of adjustment, at the very least, and watch out for cars exhibiting gearbox issues.
Comparative rarity adds yet another appealing facet to the naturally aspirated Suzuki's roster of plus points. Furthermore, nowadays, immaculate and increasingly uncommon low-mileage cars shouldn't cost more than £4000, while £1000 can get you into something that'll serve as a great basis for a track car – a move made easy by a wide array of aftermarket parts and specialists such as CTC Performance.
A smart Swift Sport also makes for an interesting and accessible alternative to many a classic hot hatch, the cost and age-related issues of which can prove intolerable to many. Owning a fun hatchback that has to be treated with kid gloves is somewhat missing the point, after all, and about as gratifying as listening to one of those cheap record players chew through your priceless collectable vinyl.
Read more
Future Classic: Ford Fiesta ST
From Suzulight to Spacia, Suzuki celebrates making 25 million minicars
Toyota RAV4 driven: The ideal all-weather budget classic?