Not all Ferraris become classics. I'd argue, for instance, that none of its four-seat cars of the last 20 years are likely to become future classics, in the sense that they will become truly sought after by car collectors in years to come. The same applies to the 348.
It's interesting to note too that late F355s are worth more than the early 360 Modenas that replaced them and that the same is becoming increasingly true of the 458 Italia [a car we tipped, in the 2022 Hagerty Bull Market List – Ed] relative to 488 GTB successor.
How much is your car to insure? Find out in four easy steps.
Get a quote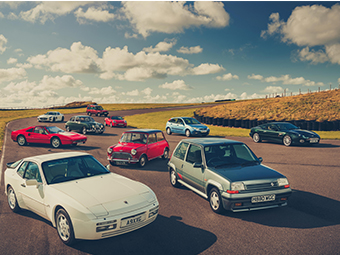 Which is not to say I don't find some or more of these cars desirable: a 488 GTB is outstanding and outstandingly fast too. Nor does it mean I'm not tempted by what are currently perceived to be among the least coveted of modern Ferraris: a 660bhp, all-wheel drive, spacious FF for £85,000? That's a big yes please from me.
But none of this makes any of them a classic. For that they need a little more, a touch of magic, a certain frisson around them which is most likely not be apparent when they're new. Some have it at once, but if I told you a LaFerrari was going to be a future classic I'd be lying, only because it was a stone-cold classic from the moment it appeared. I find it far more interesting to see that certain something in a mainstream model. Because if it has it when it's new, it's as safe a bet as you'll find it'll still have it years down the line.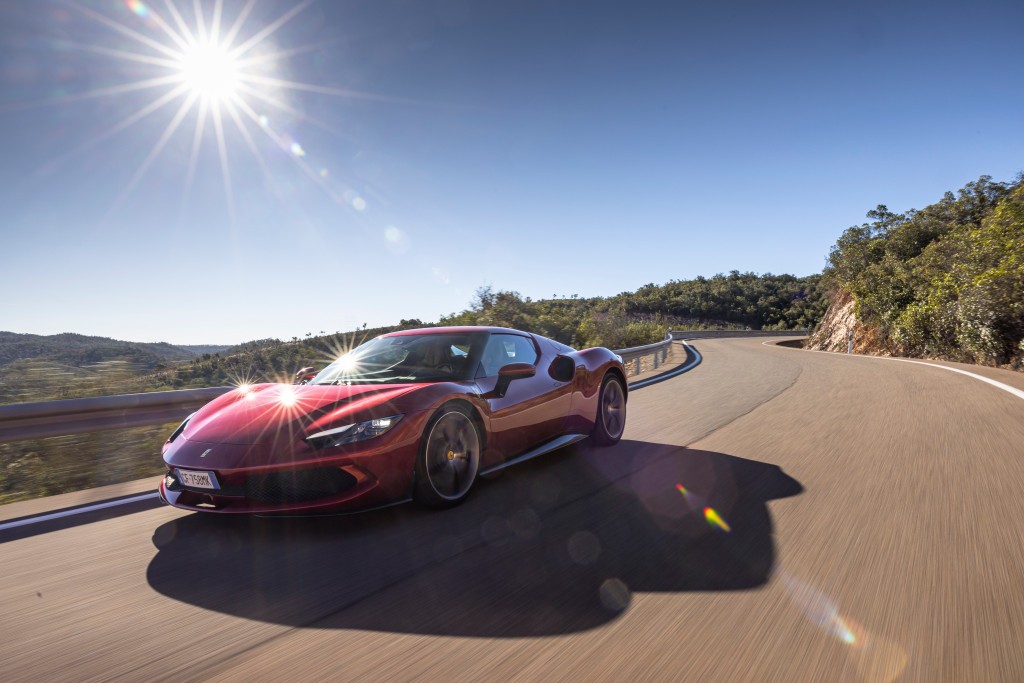 And the new, mainstream Ferrari that's screaming 'future classic' at me right now is the 296 GTB. Nor is it just me. Last week I met up with a man who's driven an example of every decent Ferrari made in the last half century and raced a fair few of them too. Recently he spent a weekend in a 296 GTB. 'I couldn't believe it. It was incredible. So fast, so much fun, yet so easy to live with' was the essence of what he was saying.
Although Ferrari never said so at the time of its first presentation in June 2021, this was always going to be the car to replace the F8 Tributo, a fine car but one whose lineage traces directly back to the 2009 458. The 296 GTB was revealed in 2021 and is an almost entirely new car, sharing elements of its platform with the flagship SF90. But here's the thing: it's a much better car than an SF90. Because for all its thousand horsepower potential, the SF's driven front axle confers three sticky problems upon the car. It adds a considerable amount of weight, makes the car do strange things at the limit and removes almost all luggage space so if you want to do long journey in it, you're going to be travelling alone. The 296 GTB is not only a six figure sum cheaper, its gorgeous to hoof about beyond the technical limit of adhesion and has enough space in its nose for a couple who pack carefully to spend a fortnight cruising around Europe. And if 819bhp from its 3-litre V6 hybrid powertrain really isn't enough power for you, it is perhaps time to be having a look at your priorities. I, for one, would be quicker around a track in a 296 than an SF90 because it's lighter, its power to weight ratio is not that different and I'd feel more confident driving it.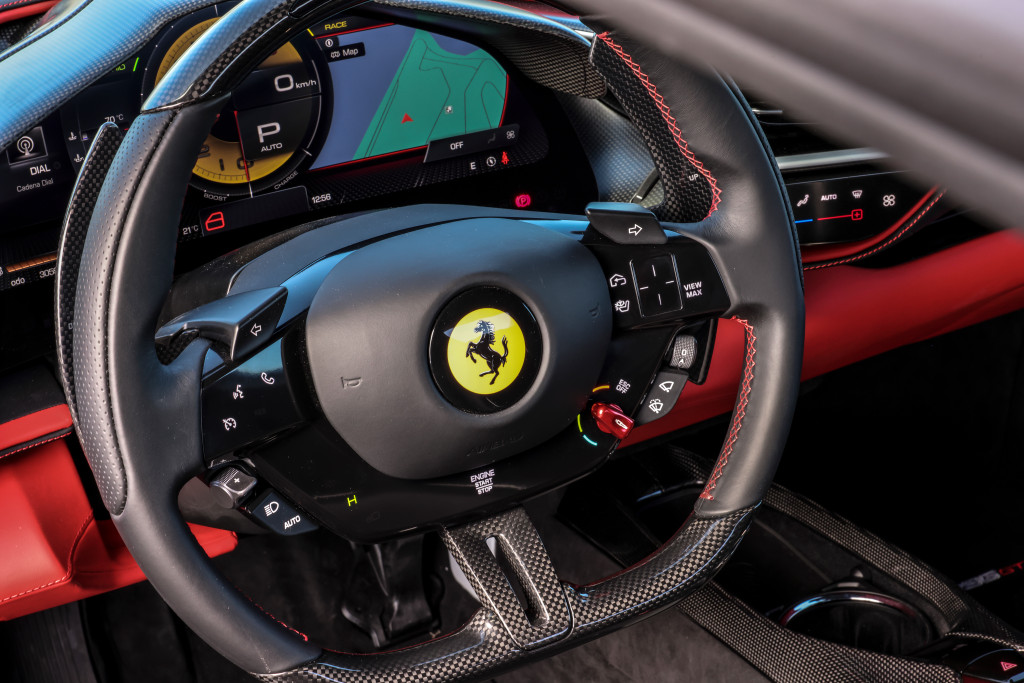 It is one of those cars that makes you gasp at the quality of its engineering and were it merely very fast and very exciting that alone would not be enough. Truth is it is staggeringly rapid, utterly thrilling yet – and this is the most important point – also extremely comfortable and quiet enough not to turn long journeys into a chore. This time Ferrari has not forgotten the man or woman behind the wheel and what they actually need from such car, rather than only satisfying what they think they want.
And this is only the start. When Ferrari designs a new model like this, with a new powertrain, it doesn't just plonk it on the market, slap itself on its back and wander off to focus on some other project. There will be developments, evolutions, stripped out lightweight versions to follow the line of the 360 Challenge Stradale, F430 Scuderia, 458 Speciale and 488 Pista. Then again sometimes the first is the best: I am sure the 458 will be known in time as a greater Ferrari than either the 488 or F8 that followed it. The 550 Maranello was a better car by far than the 575 and on balance I'd say the F12 will be more fondly remembered than the 812. So perhaps we've already reached peak 296? They'll get faster for sure. But better? That remains to be seen.
But now I have to change my own focus: for  five years I always regarded the McLaren 720S as the most broadly capable supercar of them all, but I think the 296 GTB has eclipsed it. Later this year we'll see an even more powerful evolution of the McLaren, which will be its response to this new wonder car from Maranello. And it will have to be one of Woking's very finest even to match this new Ferrari, let alone beat it. I can't wait to find out.
Read more
Ferrari 296 GTB review: Plug, play and pray
Future Classic: TVR Griffith
Future classic: Toyota Land Cruiser Amazon