It was 2006 in the Nevada desert and we were heading west towards California. We'd had breakfast in Las Vegas and wanted to make it to the appropriately entitled Furnace Creek in Death Valley for lunch before being back in time to see the Bellagio fountains spark up. The police car came over the brow of the hill, flashed past, and then did a Dukes of Hazzard handbrake turn in the middle of the road, turning on his lights and siren while the car was rotating. Which was impressive. "We've had it," was the only comment from the passenger seat of the Audi R8.
My doleful colleague was of course correct. I'd been going way too fast, but it was not just because the car was good, but because it was so unexpectedly so. Every fast Audi I'd driven up until that time – and I'm afraid I include the beloved original Quattro – had been great at gathering speed but fairly useless at then persuading it to change direction. They were fast for sure, but not really cars for drivers who really cared about all the magic ingredients that can turn an average drive into a driver's dream.
How much is your car to insure? Find out in four easy steps.
Get a quote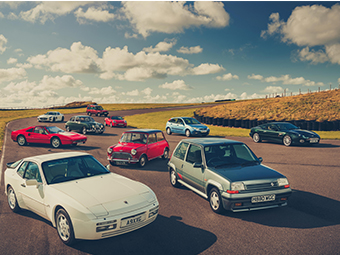 And then came the R8, which gained momentum more rapidly than any of them, but also steered exquisitely, was sublimely poised on the limit, gentle, indulgent and even playful beyond. Then there was the noise of that fabulous 4.2-litre V8 motor, and the Maranello-esque scrape of the gear lever around its exposed six speed gate. I was in heaven – and in heaven everyone drives too fast.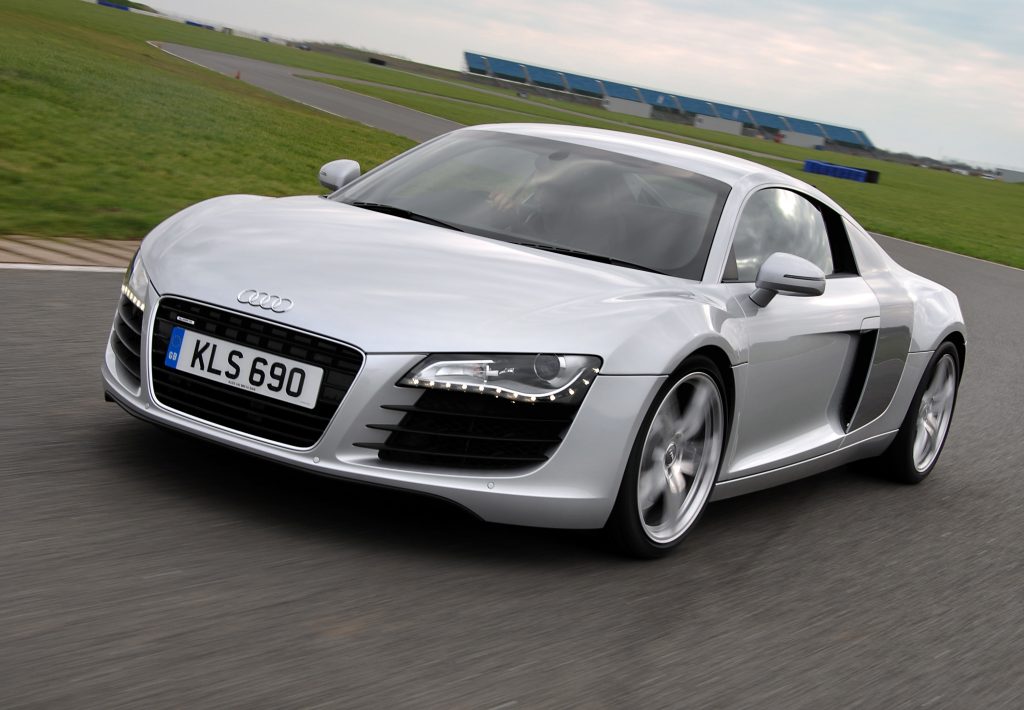 Briefly I thought about breaking for the border. The state line couldn't be far. A colleague had recently spent the night in an American prison for driving too fast, albeit on the other side of the country. But I soon thought better of it: I was not a gun-toting, baccy-chewing outlaw on the run, I was a slightly overweight middle-aged motoring journalist in an Audi. I pulled over, dreading what came next as the trooper approached the car, Aviators glinting in the merciless Nevada sun.
"Just what in the heck is that?" This was not what I was expecting.
"Um, it's a new Audi. Called an R8."
"Pretty dang fast isn't she?"
"So I'm told."
"What's it got under there?" he said, pointing to the wrong end of the car. Which is how I came to give a complete technical presentation of the Audi R8 to a Nevada lawman at the side of an otherwise empty highway in the blazing desert sunshine. I knew already I'd got away with my crime. He'd fallen for it at his very first glance. I even offered him a run up the road in it and he was definitely tempted. In the end he just wished us well and asked that we keep the speed down "until you're not my problem any more." So I did.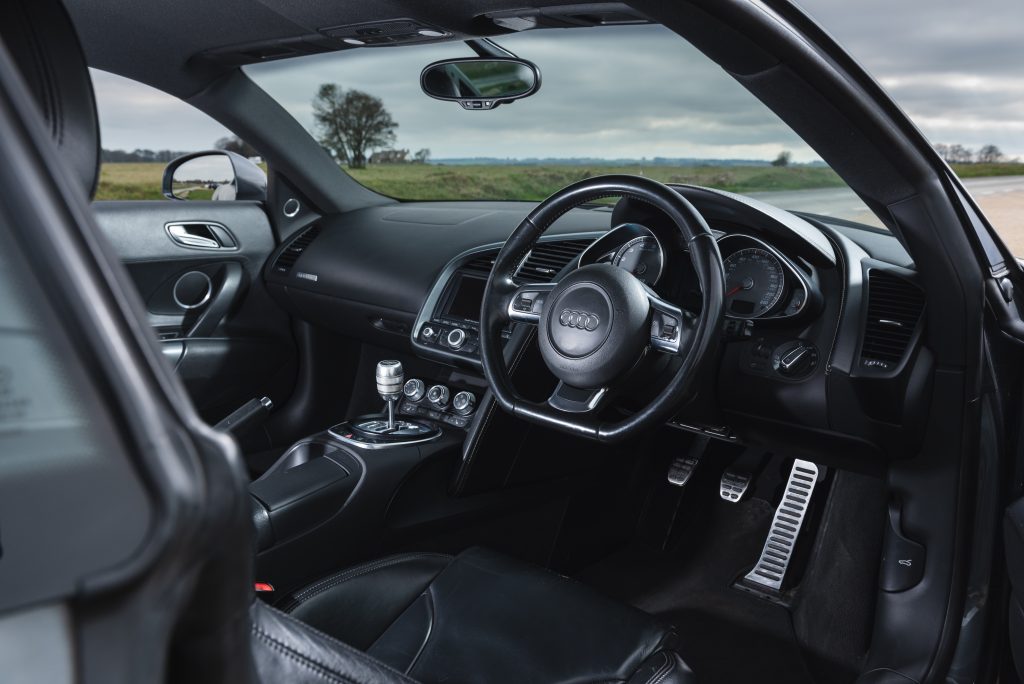 There have been so many R8s since then, and some excellent ones too, most notably the recent rear-wheel drive models, but none has quite captured the magic of that original and none that, to me at least, is more assured of future classic status.
Indeed I'd go so far to say that, with the possible exception of the first Honda NSX, no other car has come closer to capturing the magic that has made the Porsche 911 the most revered, long lived and successful high performance sports car in history. And just like the 911, what that R8 understood so well was that it was not how fast you went that counted, but how you went fast. It's a qualitative, not a quantitative measure.
I drove one quite recently and feared its charms may have dimmed over the intervening 15 years; but actually in these days of heavy, turbocharged, flappy-paddle supercars more interested in showing you what they can do than letting you do it for yourself, it made a more compelling case for itself than ever. I didn't much care for some of the dated switchgear and an infotainment system which was pretty second rate for such a car ever when new, but when I thought about what else I didn't like about it, I drew a blank.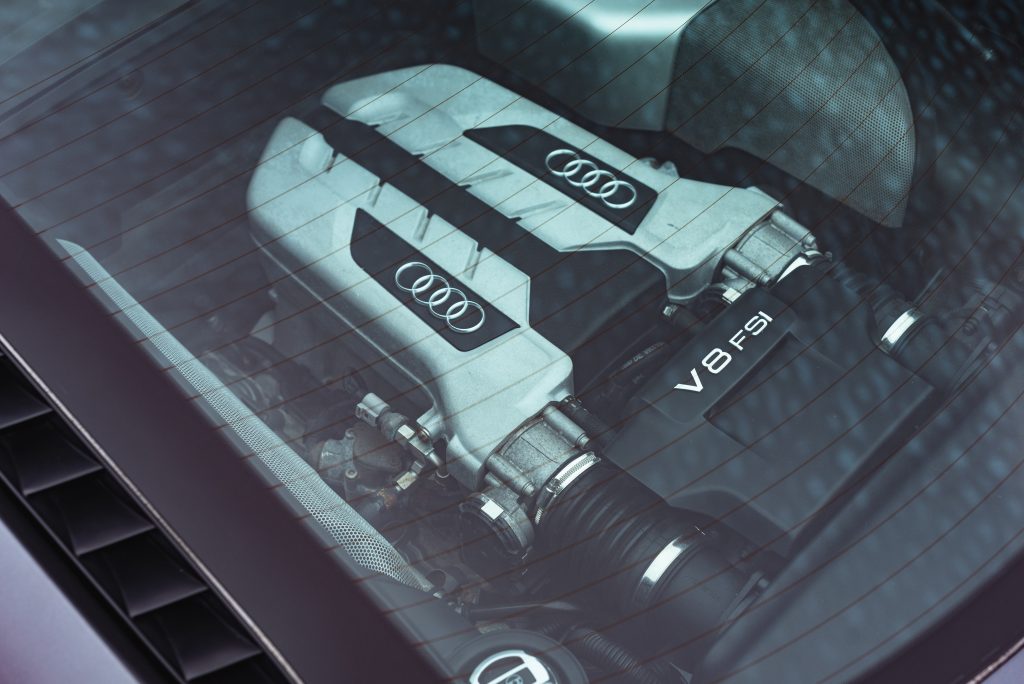 Obviously you need to take care when looking for one and I'd advise against a car fitted with the clunky single clutch Graziano robotised manual paddle shift gearbox. I'd always have the stiffer, lighter coupé over the roadster, too. But you don't hear horror stories and apart from some of the interior plastics that had faded and taken on a slightly sticky consistency, there was little I could see or feel in or about the car that hinted at its real age. And its all-aluminium construction and bodywork make it more resistant to rot than any comparable car made from steel.
Of course they're not cheap and never have been. But I expect the £40,000 or so that's required to secure a clean car with a solid history and sensible miles will at the very least be safe unless you use it as your daily driver. And I'd anticipate that over time the purity and clarity of the original vision and the sweetness of the driving experience will become ever more highly coveted as we move into an era of electrified and increasingly automated transport. When new, one look was enough to capture the heart of not only a Nevada state trooper, but the journalist driving it too. A decade and a half later, it shows no sign of wanting to let go.
Read more
Retro Rewind: Audi RS2 vs Audi RS6
Future Classic: BMW M3 E46
Vorsprung Durch Technik: Five ways Audi has advanced cars in five decades