The Hagerty Price Guide describes a 'concours' condition car in very practical terms. 'The best in the world,' it proclaims. 'The visual image is of the best car, in the right colours, driving onto the lawn at the finest concours. Perfectly clean, the car has been groomed down to the tyre treads. Painted and chromed surfaces are mirror-like. Dust and dirt are banned, and materials used are correct and superbly fitted.'
That's all well and good if you're trying to identify the very best preserved (or restored) cars, but in an actual concours, there's another thing that matters just as much: the car's story. Ten layers of gleaming paint is all very well, but if the car was put together last year and doesn't have a tale to tell, then no matter how much money the owner has invested in it, it will be less likely to reel in the judges and land a prize trophy.
How much is your car to insure? Find out in four easy steps.
Get a quote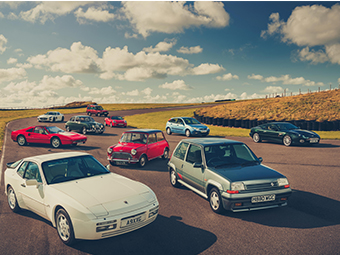 This isn't just my opinion, either. Last weekend, I was proud to be asked to help rate the entries to the concours at the Shelsley Walsh Classic Nostalgia meeting and my fellow judges – Simon Taylor and Alastair Clements from Classic and Sports Car – agreed. We were drawn not only to the freshly restored, ninety-year-old cars with brand new paint, immaculate chrome and leather that a cow was wearing just a few months ago, but to the cars that although beautifully maintained, hinted at their age and gave a glimpse into their emotive back story.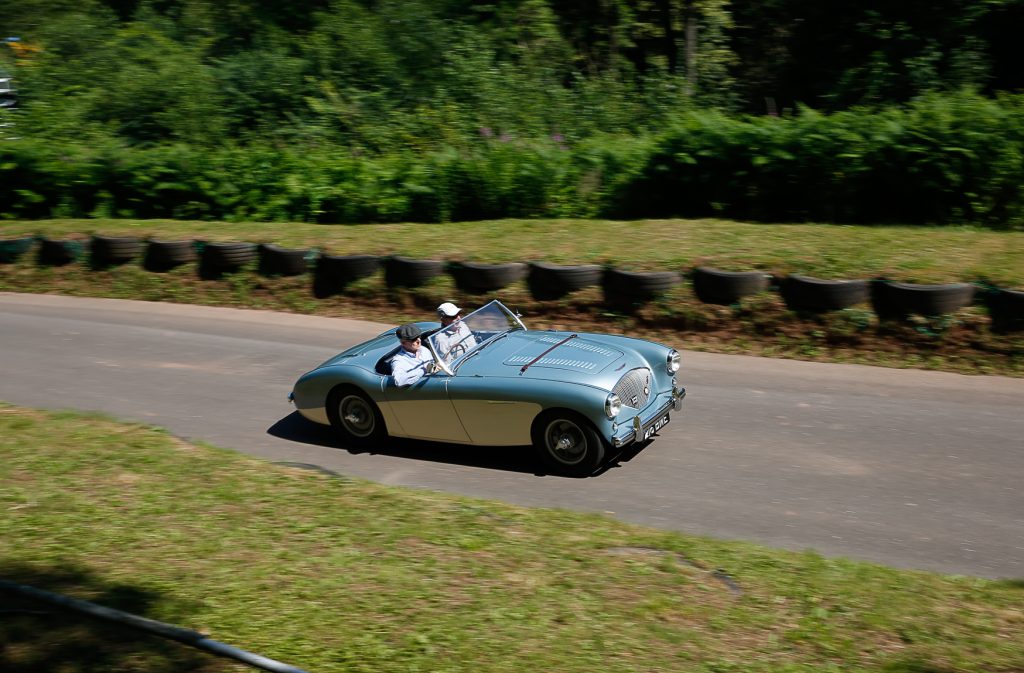 Our pre-war class winner encapsulated this perfectly. Mac Taylor's 1927 Humber 9/20 came with crackled paint, a worn corduroy interior and even a wicker basket tucked behind the spare wheel to carry the tyre pump and umbrellas. To the surprise of the owner, it edged out Paul Tebbett's wonderful 1922 Bugatti Type 22 'Brescia' because we felt the Humber saloon showed real character and is such an unlikely survivor.
Top spot in post-war cars was taken by Eric Adams' superbly restored Austin-Healey 100M. We loved the fact that Adams had owned the car for over thirty years, carefully restoring it to a wonderful condition but still using it regularly. Personally, I liked that he'd retained the correct raised-digit number plates; I have a thing about brand-new stamped aluminium plates that often look out of place.
Rarity also drew our eyes. A wonderful Renault Caravelle won the 1960s class, and Iain Graham's exceptional 1972 Saab Sonnett III was a unanimous choice for the 1970s crown. The 1980s prize was taken by another unusual model: Stephen Fitzpatrick's 1984 Ford Sierra XR4i. Now superbly restored, Stephen found it in a barn where it had spent the last 15 years and had now traced its entire history.
For the Judges' Choice award, we chose to celebrate a wonderful car that otherwise fell between the gaps of the competition, Richard Parker's 1939 Ford Standard coupé built as a period hotrod and powered by a flathead V8. Everything was just right about the car; although obviously modified, Parker had remained true to the car's history and has created a machine that epitomises the enthusiasm that many people have to adapt and enhance a car to their own taste.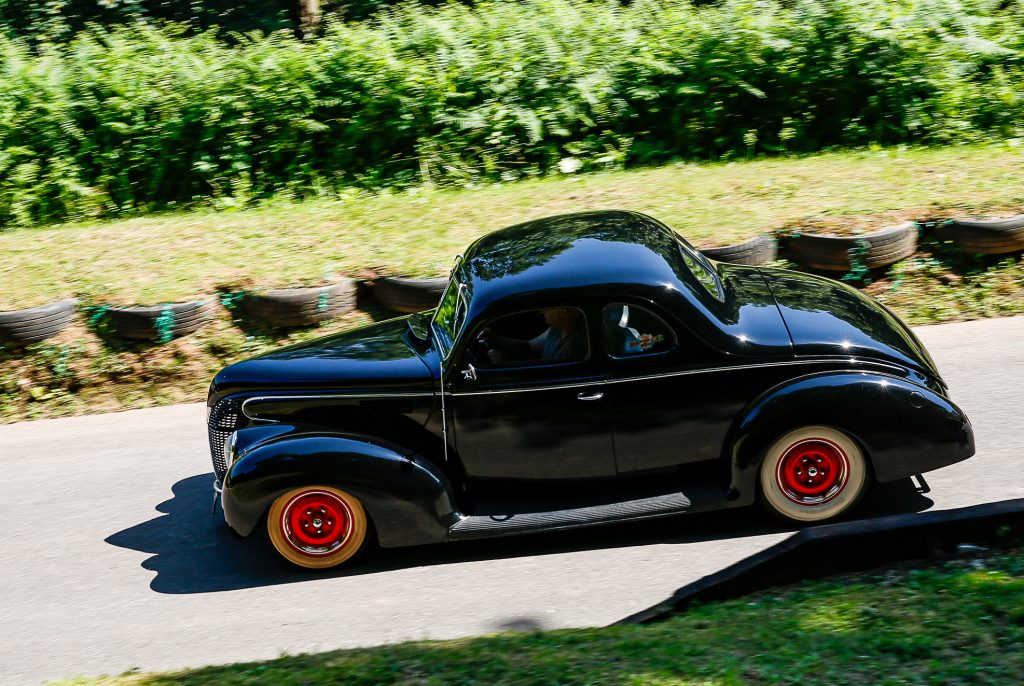 Quite rightly, the best story of the day was reserved for the overall winner, John Powrie's lovely 1959 Clipper Blue Mini that had been supplied new by BMC to John Bolster, technical editor of Autosport for a long-term test.
The car featured numerous period additions provided to John to test including a wood-rim steering wheel, short-shift gear lever, Smiths rear screen demister and even a small hood fitted over the indicator stalk to prevent its flashing light disturbing him at night. John Powrie proudly showed us copies of the articles in which Bolster talked about the car and its modifications. Bolster, a heavy smoker, had left his imprint on the car, too: the original seats showed nicotine stains where he had placed his hand as he climbed in and out.
For me, the best part of any concours is speaking to the owners, listening to the history of the vehicle and finding out why they think their car is special. On a wonderfully hot day with the roar of cars charging up the old Shelsley track just metres away and with a field of superb cars to judge, this was a very special event.
Read more
Opinion: Who would be a concours judge?
Elbow Grease: Preparing your car for a concours event
Early quirks made these 9 classic cars the holy grail of collectors