RADwood era cars of the 1980s and 1990s are the new hot classics. Largely ignored and undervalued for decades, they're now among the most aspirational automobiles, and prices are soaring.
The increase in appreciation for these modern classics has made them ripe for resto-modding, adding 21stcentury power, performance and luxury features that even the creators of Back to The Future couldn't have imagined.
How much is your car to insure? Find out in four easy steps.
Get a quote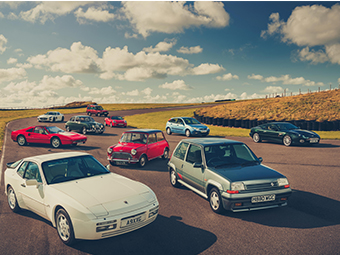 Ahead of this weekend's RADwood event at Bicester Heritage, here are ten examples of RADwood-ready restomods you can buy today.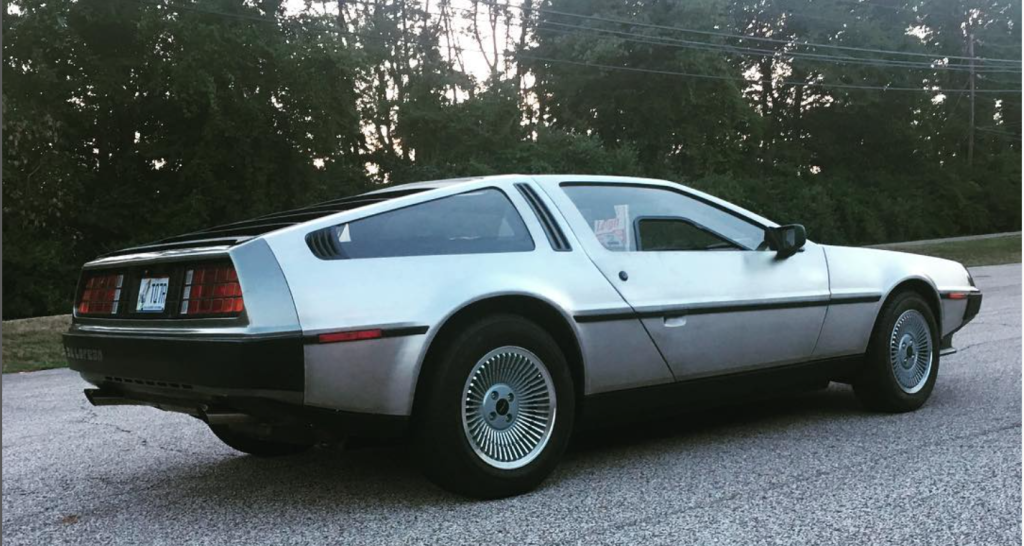 DeLorean Industries DMC-12
Fittingly, it's the ultimate star car of the Eighties that we begin with: the DeLorean DMC-12. Akron, Ohio's DeLorean Industries will refit Doc Brown's radical ride with a huge variety of upgrades. You can add a turbo to the original Renault motor, or swap it for an LS3 V8, a five-litre Ford Coyote V8, a 2.3-litre Ecoboost or even the all-electric running gear from a Mustang Mach-E. Steering, suspension can be appropriately updated, alongside interior trim and restoration of the stainless steel bodywork.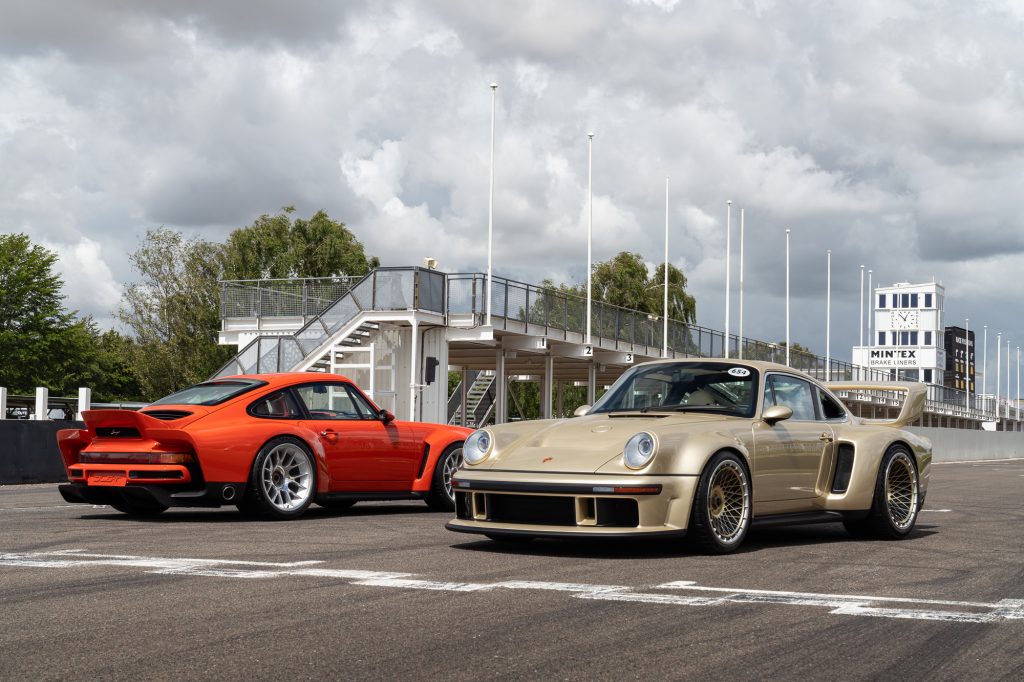 Singer Porsche 911
Singer is probably the most high-profile (and high-priced) player in the restomod game. Starting with mid-RAD 964 chassis 911s from 1989 to 1994, the California company began restoring Porsches in 2009. Its latest Dynamics & Lightweighting Study (DLS) Turbo Study is its most powerful to date, offering 700bhp – or around double the output of the original.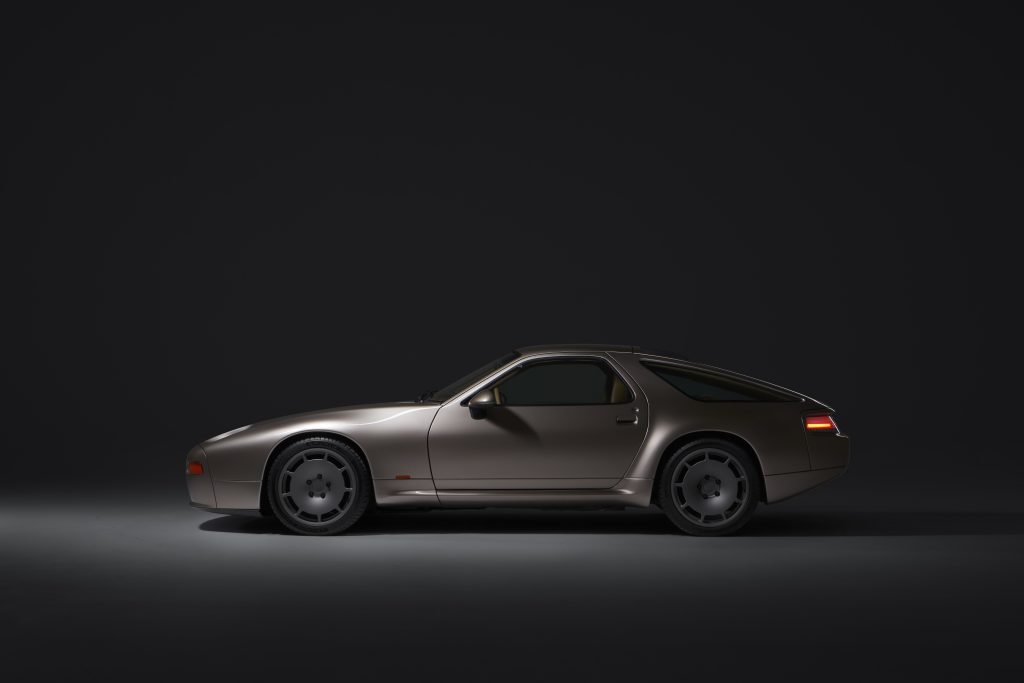 Nardone Porsche 928
"Porsche. There is no substitute." So declared a youthful Tom Cruise in 1983's Risky Business, not long before dropping his dad's 928 into Lake Michigan. If it's a modern take on Porsche's supercoupe you want then look no further than France's Nardone Automotive. The curvaceous bodywork is recreated in carbon fibre, the interior is lavishly re-trimmed, there's active suspension and the V8 is upgraded to 400bhp.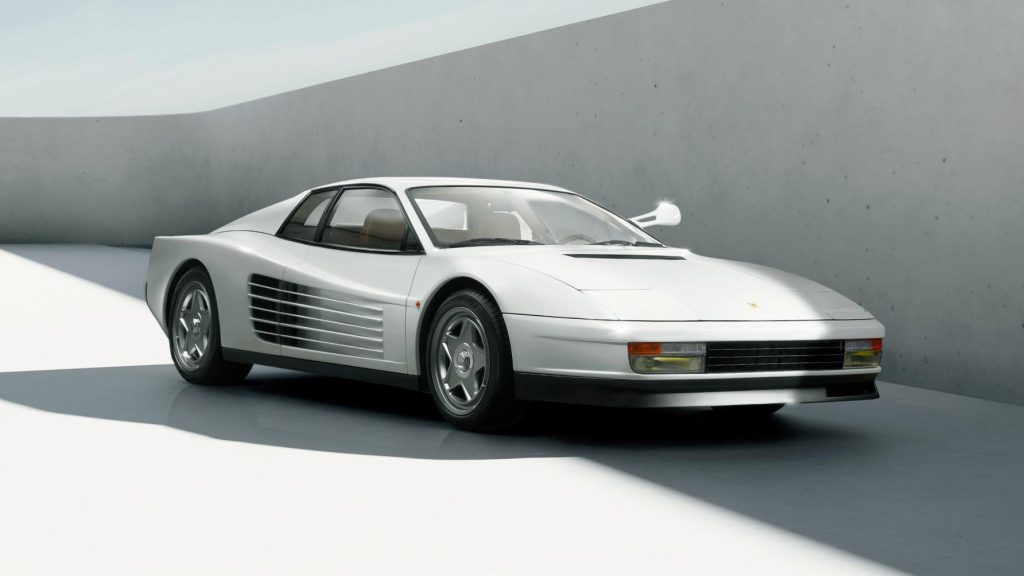 Officine Fioravanti Ferrari Testarossa
From arcade favorite Outrun to Miami Vice, the Ferrari Testarossa took over our small screens in the Eighties. Some 40 years later Switzerland's Officine Fioravanti has redefined the redhead, uprating the flat-12 to 510bhp and shedding 120kg in weight. Öhlins adjustable dampers are fitted, and there are ABS brakes and traction control, too.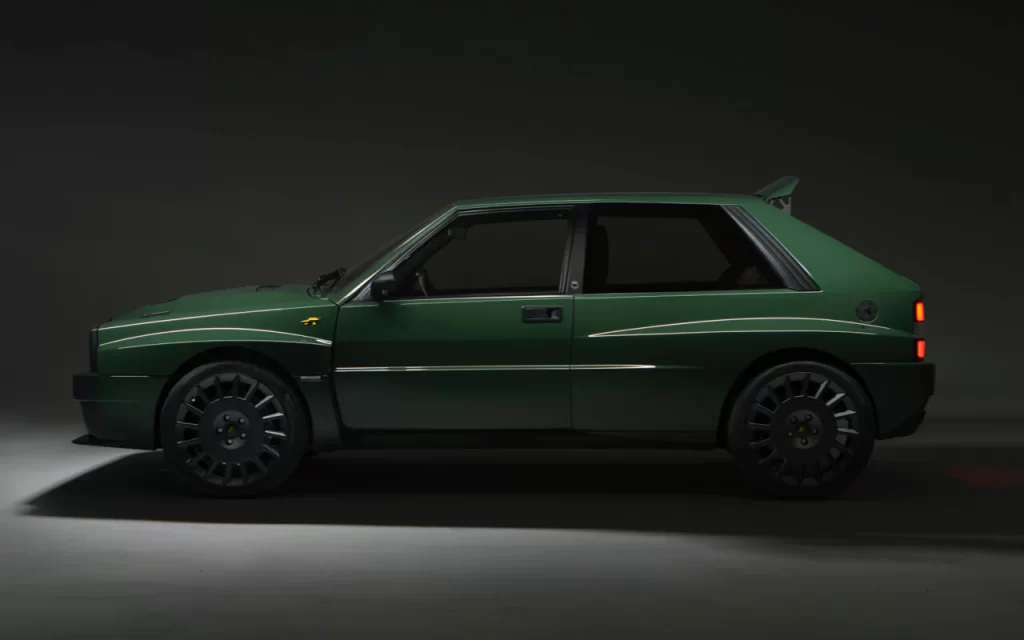 Automobili Amos Lancia Delta Integrale Futurista
It dominated the real World Rally Championship and the virtual one in Sega World Rally Championship winning legions of fans the world over. Italian coachbuilder Automobili Amos reimagined the Lancia Delta Integrale with a wide-body built from carbon an aluminium, plus an overhauled engine that makes over 330bhp.

Manhart BMW M3
German über-tuner Manhart also offers an interpretation of the Integrale, but the Bavarian's version of the box-arched BMW E30 M3 is its most bodacious restomod. To meet Touring Car regs the original M3 had a 2.3-liter four-cylinder motor which Manhart removed in favour of a 3.5-litre turbocharged six from the Alpina B7. It's then further-fettled to produce 405bhp and the car is lightweighted with lashings of carbon. Coilover suspension, beefed up brakes and a leather-lined interior complete the package.
Eccentrica Lamborghini Diablo
The words subtle and Lamborghini aren't usually uttered in the same sentence, but Eccentrica's updates of the Diablo are quite low key. There's some smoothing out of the nose, installation of modern lighting and a gentle stretch all round, along with some aero work and bigger 19-inch rims. Inside, it's Alcantara and eight-bit digital displays, while the 5.7-litre V12 gets new internals to boost power to 550bhp, allowing for a 220 mph top speed.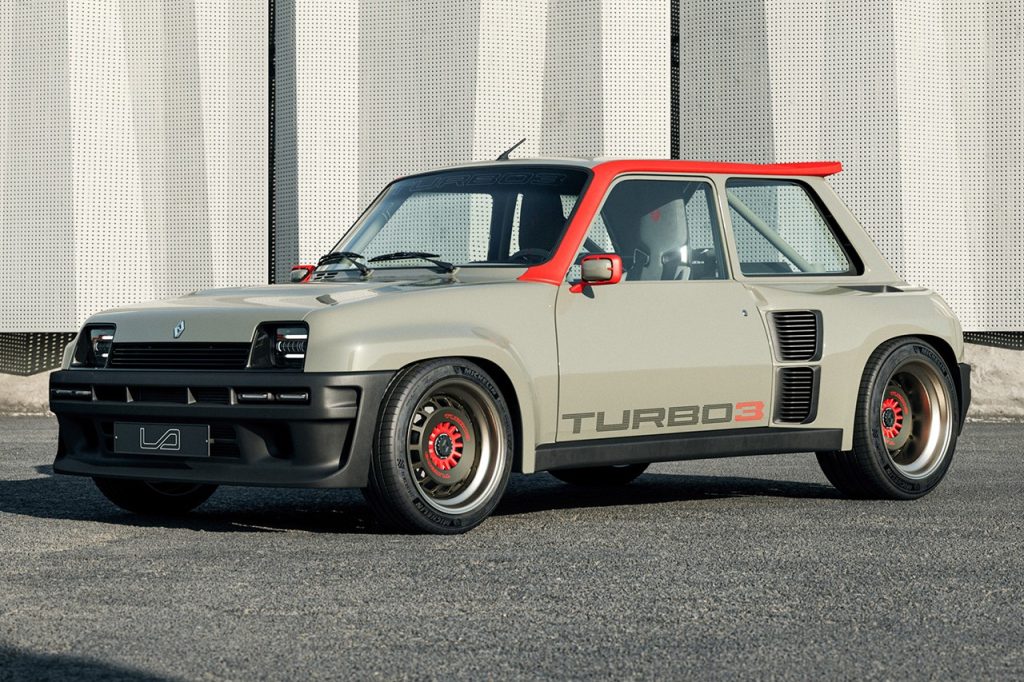 Legende Automobiles Renault 5 Turbo 3
It may have originated in France but it's taken American ingenuity to turn the Renault 5 Turbo 2 into the Turbo 3. California's Legende Automobiles has gone to town with an even wider carbon body for the mighty-but-mini mid-engined Frenchie. The 1.4-litre four-cylinder motor is boosted beyond all reason, producing 400bhp and driving through a sequential transmission.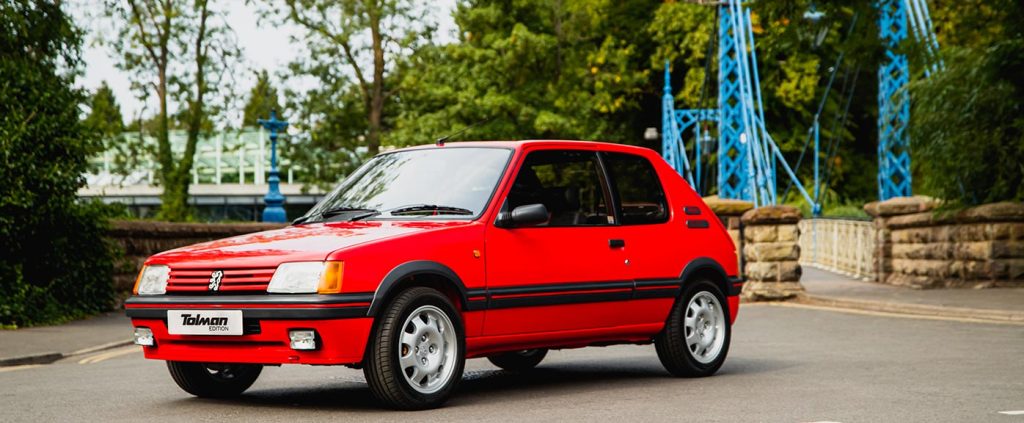 Peugeot 205 GTi Tolman Edition
The 205 GTi was the affordable hot hatch that every Eighties boy or girl racer wanted, including British engineer Chris Tolman who has now given the 205 extra pace and grace. Bilstein suspension and a highly-tuned 1.6 or 1.9-litre engine are fitted, providing up to 200bhp, while over 700 hours of labor go into making sure the car is assembled to modern standards.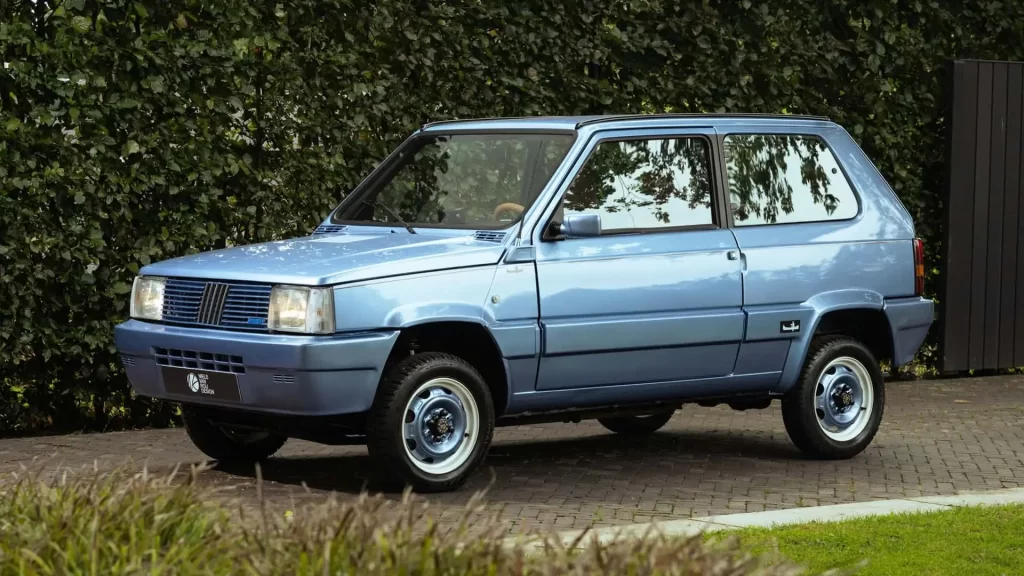 Niels van Roij Fiat Panda Piccolo Lusso
Dutch designer Niels van Roij has marked the 40th anniversary of the Fiat Panda 4×4 with a delightful restomod. The emphasis is on style, with a classy Azzurro Blu paint job and a Mediterranean leather interior that's far fancier than any Panda seen before. Teak wood decking in the trunk adds a slightly nautical feel. It's a one-off for now, but it's great to see even the most inexpensive of Eighties icons getting some resto love.