If you want to see hundreds of late 19th and early 20th Century cars in action, there's only one place to be: the annual London to Brighton Veteran Car Run. On Sunday 6 November, the 126th staging of the world's longest-running motoring event will depart from Hyde Park.
The 353 entries are from the dawn of motoring so for the vast majority, the journey down to the south coast and Brighton's Madeira Drive will be a feat of endurance rather than speed. The beauty of it is with many participants covering the 60-mile (97km) route at little more than jogging speed, it's a great spectator event – and the atmosphere along the route is carnival-like.
How much is your car to insure? Find out in four easy steps.
Get a quote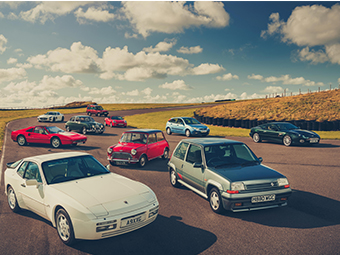 This year, Hagerty will again be taking part, with Paul Cowland, Hagerty columnist, and Mark Roper, Managing Director, driving our 1903 Knox from Hyde Park at dawn to the English Channel by (hopefully!) lunchtime. And we'll have a spot at Staplefield village, on the green adjacent to the B2114, where we'll have a warm welcome – and equally warm drinks – awaiting participants.
Five things you need to know about the London to Brighton Veteran Car Run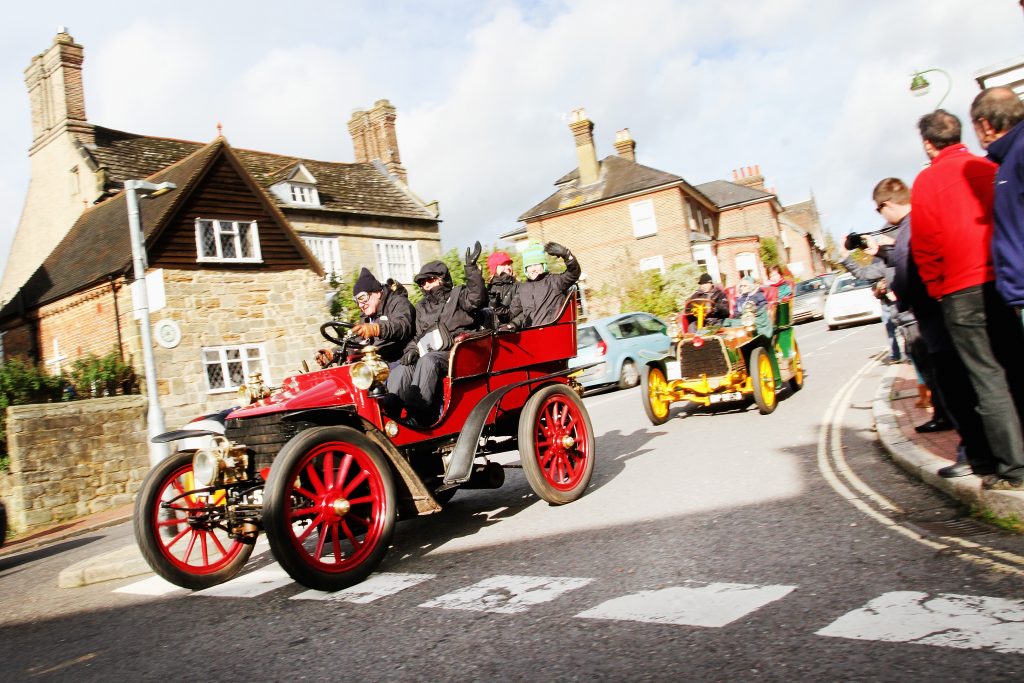 1: It's the only event in the world where hundreds of 100-year-old-plus cars come together annually to drive on public roads.
2: The cars really are mobile antiques. The oldest on this year's run was built in 1892. All cars must be pre-1905. With their skinny wheels and lack of enclosed bodywork, even the most conventional are nothing like any car on sale today – even a Morgan 3 Wheeler looks like a spacecraft in comparison.
Some do have recognisable features though, with luxuries like windscreens and steering wheels. If nothing else, it's a chance to witness how quickly cars developed in the days when anyone with a shed, some tools and enough enthusiasm could build one.
3: Get to London's Hyde Park bright and early (we're talking 6am early!) to see the veteran cars start arriving. There are barriers but you can still get up close and personal with the vehicles and their drivers before they start the Run at first light (7.03am). The smell of petrol, oil and steam is like nothing else in the world.
4: Depending on where you watch, you can make a day of it: spectate for a bit, go off and do something else and then watch a bit more. The faster cars will get to Brighton for about 10am. The stragglers and push bikes (yes, really) will eventually make it there by 4.30pm.
5: As drivers we can frequently feel on the wrong end of the iron fist of authority, whether that's in the shape of ever-increasing taxes, over-zealous parking attendants or all-seeing traffic cameras. The London to Brighton Run celebrates one law change that favoured the driver, as you'll read below – and is well worth celebrating as a result.
Why is it important?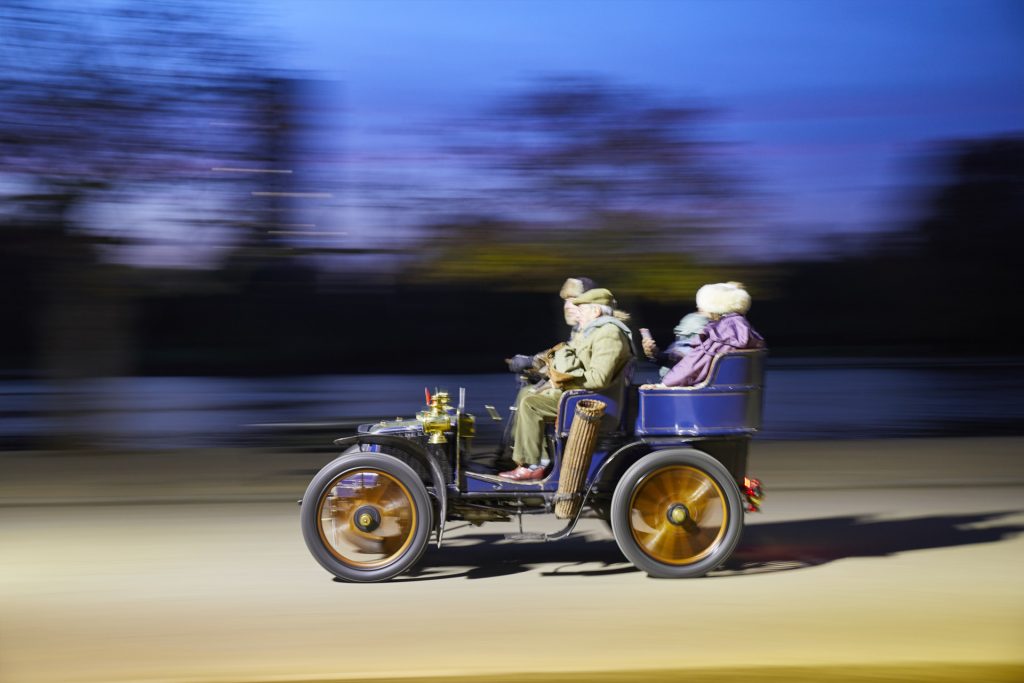 Several reasons. First, the acceleration of many of these cars can be measured in phases of the moon rather than seconds. Their top speed is equally leisurely and that's probably just as well because slowing down can be a bit hit or miss too.
Running en masse like the Run gives them the opportunity to stretch their legs on the open road safely – and us the chance to see them doing what they were designed for.
It also celebrates an important milestone in motoring history. It was one that gave Britain's fledgling car industry a brilliant boost and the country's citizens greater freedom.
The UK's first motoring club was established to celebrate the passing into law of the Light Locomotives on the Highway Act on 14 November 1896. This raised the speed limit from 4 to 14mph and meant cars no longer had to be preceded by someone on foot waving a red flag.
It essentially made the automobile a viable alternative to the horse and laid the foundations for motoring as we know it today. The London to Brighton Run is a way to remember and hail those motoring pioneers.
Where can you watch?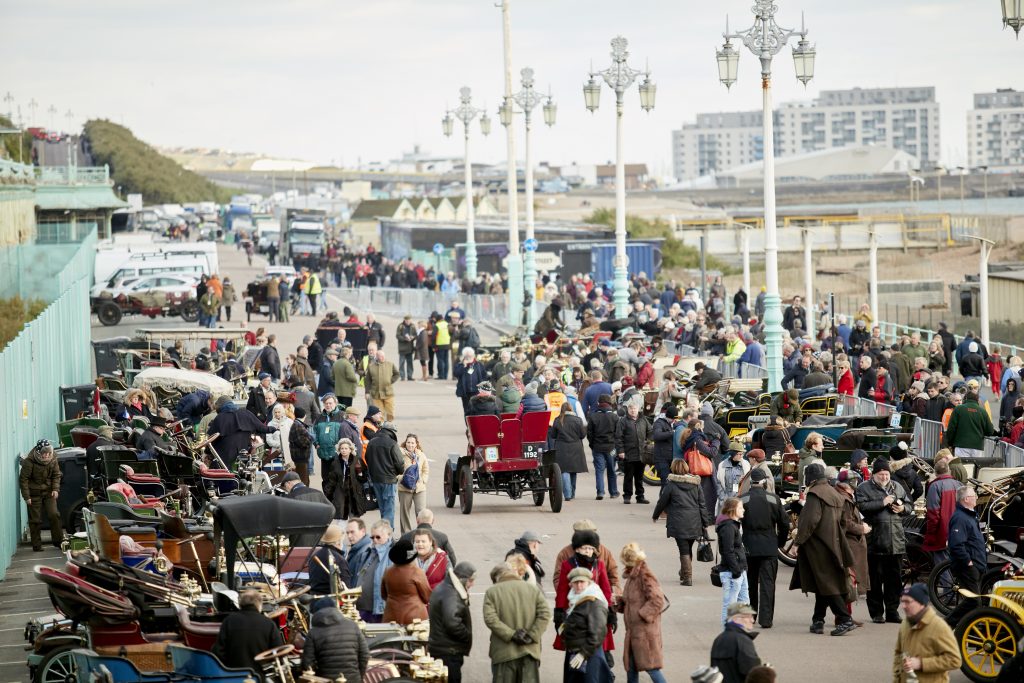 Take your pick: there are 60 miles to choose from. The cars depart from Hyde Park's Serpentine, taking in the sights along Constitution Hill and the Mall as they make their way to Westminster Bridge.
Some cross the bridge to take the traditional route down the A23 to Brixton and Streatham. Others pass the Houses of Parliament on their way to Lambeth Bridge and out of London via Clapham, Tooting and Mitcham. They then join forces to take the A23 through Purley, Redhill, Gatwick, Crawley and onto Brighton.
You're free to spectate anywhere you want – as long as it's legal and safe There are pubs lining the route where you can lubricate your vocal cords, although it's worth booking.
The Run's organisers recommend a selection including the Red Lion at Handcross; in Stapleford The Jolly Tanners and The Victory Inn; the Rose and Crown in Cuckfield; and Café Makara in Burgess Hill.
Some brave (foolish?) souls are even taking part on penny farthings from the 1880s. If they get as far as Burgess Hill they'll deserve applauding.
If you want an official programme, they're available from the organisers for £5.
What else is happening?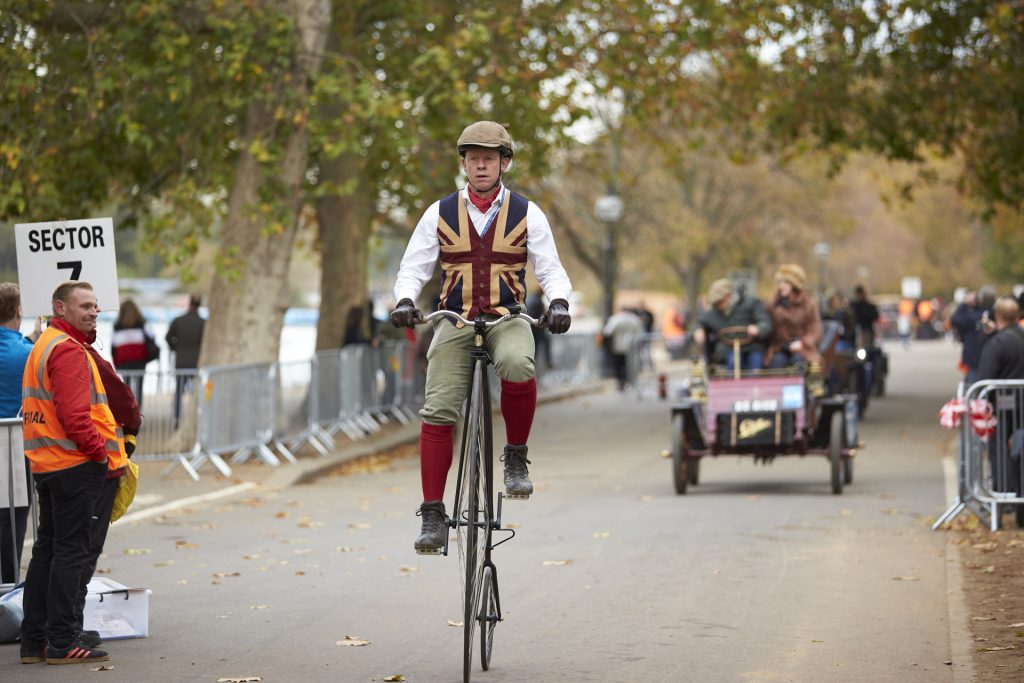 There really is plenty for car lovers to get their teeth into. From 31 October to 5 November the Royal Automobile Club's Art of Motoring Exhibition is on at Sotheby's, New Bond Street in London.
On 5 November there's the St James's International Concours where 100 of the Run's participants will be judged on their appearance. This takes place in Marlborough Road next to St James's Palace in central London. Classic car lover and TV gardening star Alan Titchmarsh is presenting the honours.
If you've seen a car that takes your fancy and it's in the auction, why not bid on it at the RM Sotheby's London Sale? And owners who are taking part in Sunday's Run plus a guest are welcome at the Participants' Reception, supported by Hagerty.
What's it like taking part?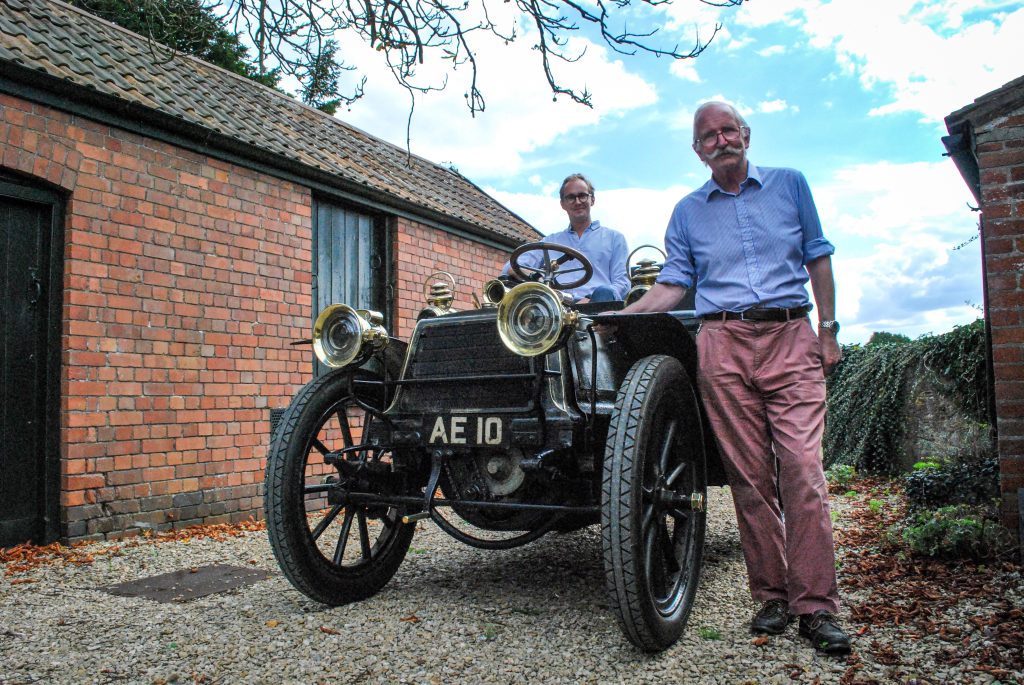 Unique. Thrilling. Challenging. Cold. Remember many of these cars don't have windscreens, let alone heaters. And they're from a time when breaking down was the expectation rather than the exception.
Sir George White, who will be driving a Panhard-Levassor that's been in his family since his great grandfather received it new as a 21st birthday present in 1903, explained: "Somebody said to me once: the fun of the Run is that you know you're going to break down, but you don't know where or when! I think that's true.
"It is ridiculously exciting, because it shouldn't be, should it? You're pottering along in a silly old car, but there's a tremendous sense of achievement! There's a tremendous sense of exhilaration and fantastic satisfaction if you do get to Brighton."
Bronwen May, who took part last year in a 1904 Cadillac and is back for another go, added: "The goodwill from the crowds on the whole route was amazing and carried us along. There was lots of laughing, an amount of swearing (all from me, mainly when I stalled) and so many smiles that my face was aching by the time we reached Brighton."
Another regular is the fastest man on earth, land speed record holder Andy Green. He's taking part in his American built Stanley, which is powered by steam. He said: "There's nothing quite like the magic of the London to Brighton Run." Cheers to that!
Read more
Cowland on Cars: Why the London to Brighton Run is the drive of a lifetime
Community care: Meet the drivers of the 2021 London to Brighton Veteran Car Run
From Capital to coast in celebration of the freedom of the open road