Sometimes all it takes is one event to remind yourself why we enjoy this car hobby of ours, and before the seventy-car run from Hagerty's Northamptonshire base to the Scramble at Bicester Heritage – in support of this year's Drive It Day – the sheer variety of cars served as that perfect reminder.
National Drive It Day was created by the Federation of British Historic Vehicle Clubs in 2005, as a way to celebrate the One Thousand Mile Trial organised in 1900 to prove the viability of the new-fangled motor vehicle. The collection at Hagerty's Drive It Day event would've been worthy of a Cars 'n' Coffee on its own: From familiar and much-loved classics like MGs and Beetles to rarities such as an Alfa Romeo Sprint Speciale, and from tiddlers like the Mini to grand Bentleys and a vibrant Dodge Challenger, a more varied selection you'd struggle to find.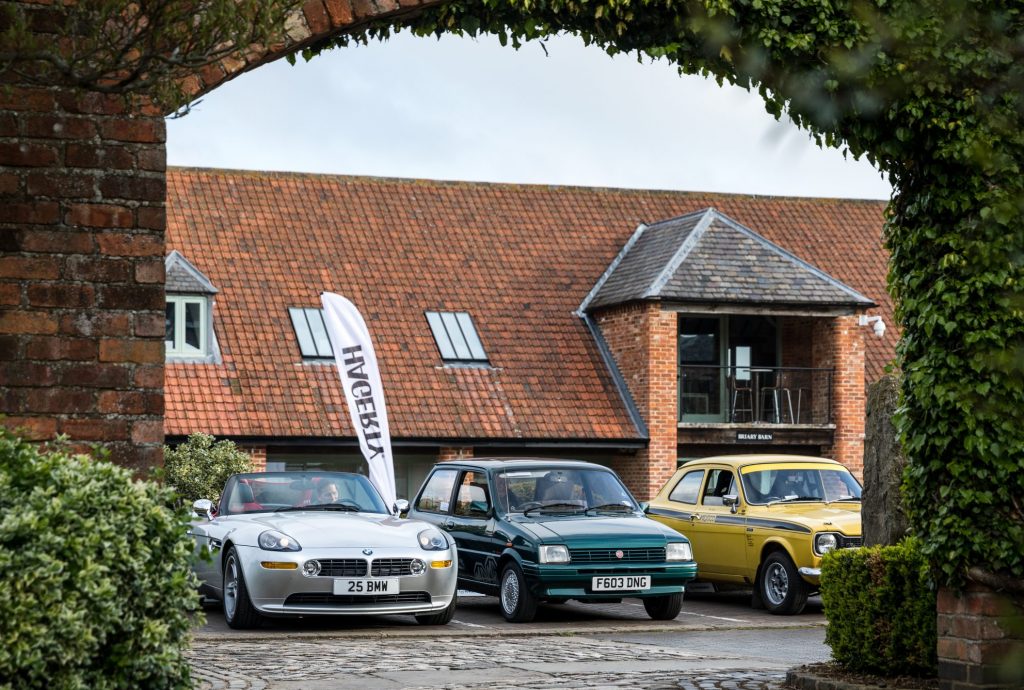 Each and every one would run a carefully-planned cross-country route between Hagerty and Bicester, 75 miles of scenic by-ways before a crowd-drawing arrival at the Scramble.
It was an opportunity to stretch legs – both for owners, and their classics – while fundraising for charity; Drive It Day supports the NSPCC's Childline service. Each car wearing a £10-30 plaque funds a crucial service that provides support for young people in danger or in need.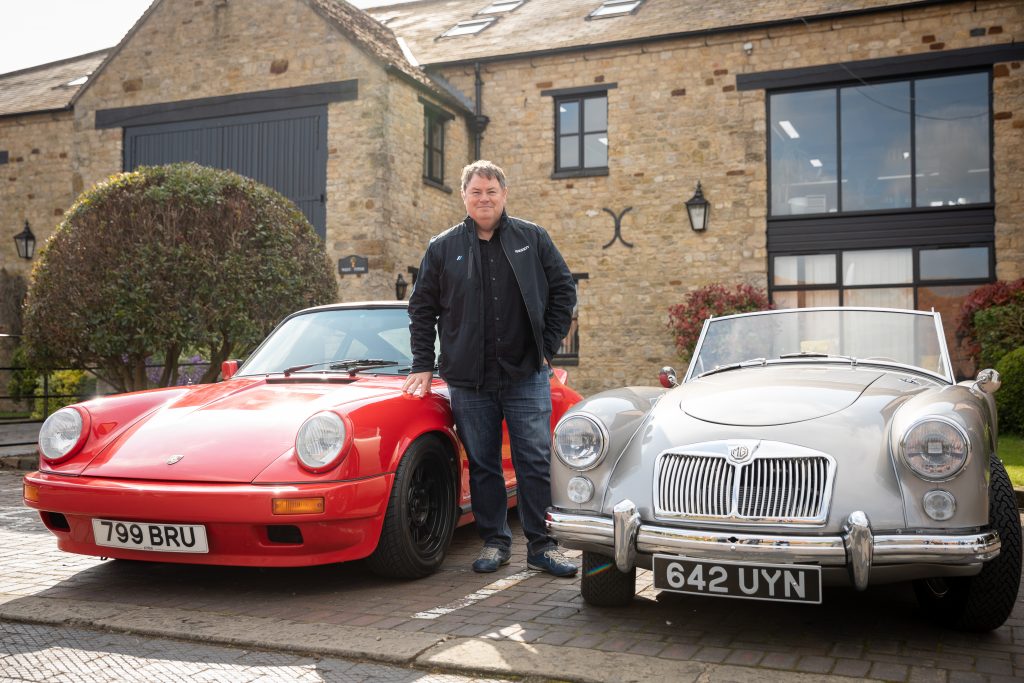 One person particularly taken with the variety of cars was Mike Brewer. The star of Wheeler Dealers joined in the fun of Drive It Day and felt his Porsche 911 was in good company. "It's an such impressive spread of cars, each with a story to tell," said Brewer. "I enjoyed meeting the owners and was glad we were all blessed with beautiful weather to make the trip to Bicester Heritage."
Once at Bicester there was plenty more to see, from the businesses on site to the endlessly interesting cars people bring along. BMW this year brought along a wide selection of its impressive heritage collection (Hagerty editor James Mills, the jammy git, turned up in BMW's gorgeous Z8 roadster), and the eagle-eyed might have spotted other heritage fleet vehicles too, such as a pristine Mazda MX-3 with its tiny V6 engine.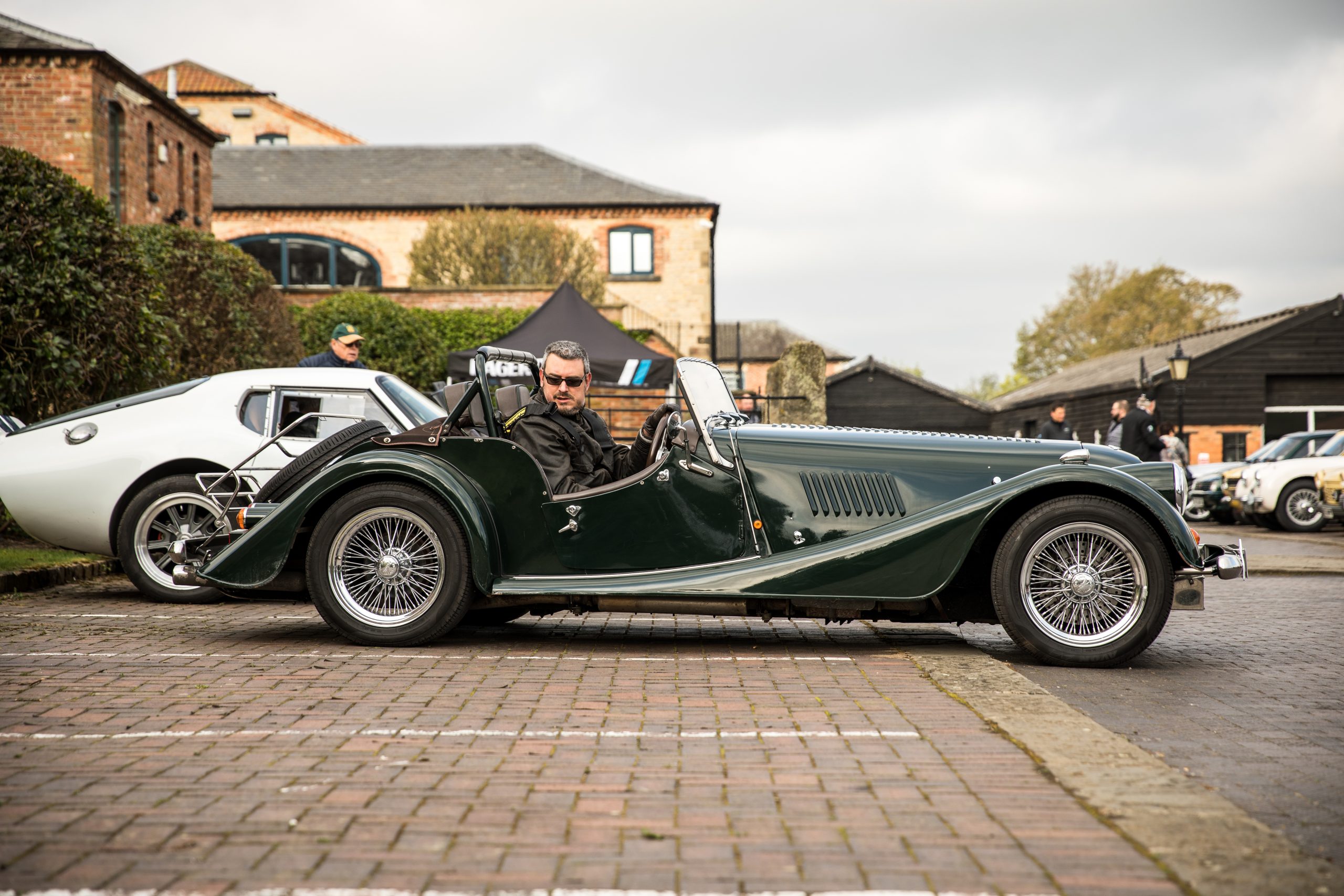 Sports Purpose had its usual incredible range of Porsches on display (we'll never get bored of that Paul Smith-liveried 2-litre Cup car), Blue Diamond an even larger collection of Rileys, and The Little Car Company an enviable selection of beautifully-detailed tiny cars – an absolute magnet for any child in the vicinity.
And, on the off-chance you managed to see absolutely everything on the site itself, and toured the autojumble, then the car park, as ever, offered a dizzying selection of metal. Your author, fresh from a road-trip in one of his favourite front-wheel drive cars (which was on display with Hagerty, natch), couldn't help but notice a pair of Lancia Fulvias among the throng. Maybe one day…
The weather played ball too, which isn't always a guarantee on this island of ours, which undoubtedly lifted the mood even further. The next Scramble takes place on June 19, and 2023's Drive It Day is already scheduled for April 23, 2023, so if you missed out this time around, there's always next time. And you can, of course, still donate to Childline through the Drive It Day website.
Read more
Gallery: NEC Classic Car and Restoration Show
Super bon! Retromobile puts on a show to remember
Hagerty Festival of the Unexceptional returns 30 July 2022 – tickets on sale now!