American car manufacturers have cracked the code for getting the nation's consumers interested in electric vehicles, and conveniently enough it's the same formula that has worked with combustion vehicles for decades: make a pickup truck.
From Tesla's wild but as-yet unlaunched Cybertruck, to models both production and prototype from Ford, Rivian, Bollinger and even the reborn Hummer brand, America's roads will soon be awash with even more pickups. Just… quiet ones.
How much is your car to insure? Find out in four easy steps.
Get a quote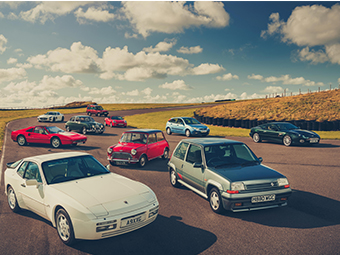 The thing is, Škoda beat them to it. In fact, Škoda even beat Ford's 1990s effort with its short-lived electric take on the Ranger in 1997. Because back in 1991, Škoda built a short run of electric, Favorit-based pickups, called the Elmo. And David Mackelden owns three of them.
"This one was for sale on the internet," he tells me at the recent NEC Classic Motor Show. "The other two took me two years to get 'em from a garage. We think there are only four in the UK, six in total – I've got pictures of another in Canada."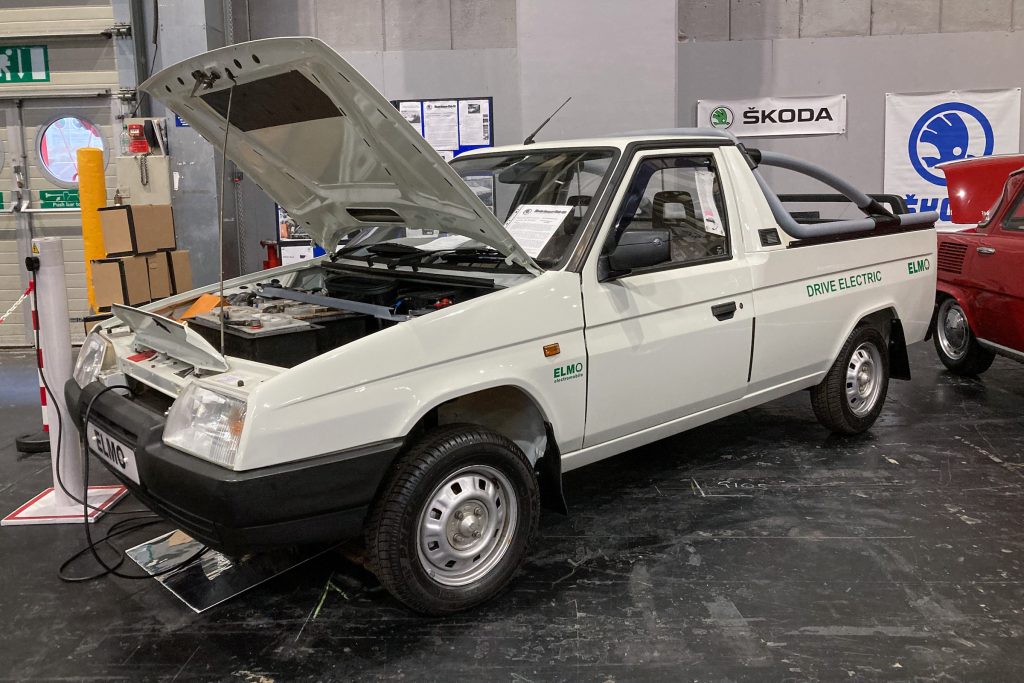 The Elmo quartet in the UK were apparently imported prior to 1994. The restored example we're standing in front of on the Škoda Owners' Club display used to be owned by Oxford County Council.
Mackelden has been detailing the restoration's process in the club magazine, but had only just got the pickup back from its latest round of work a week before the show. It's still not quite finished, though, as Mackelden takes up the story.
"We've got temporary batteries in at the moment, as the real ones are going to cost about two and a half grand. It's all lead-acid – there are four in the front, and another ten in the back. Since there's no fuel tank and no exhaust, they're all sitting under the bed."
The fourteen lead-acid blocks are good for around 50 miles of range (not much, but plenty for the original local council use), and around 50-60mph. "It's got a five-speed gearbox," he explains, "but fifth gear has been bypassed as you can't have a 1:1 ratio. It actually has a regen braking system though – back off, and it'll put energy back into the batteries."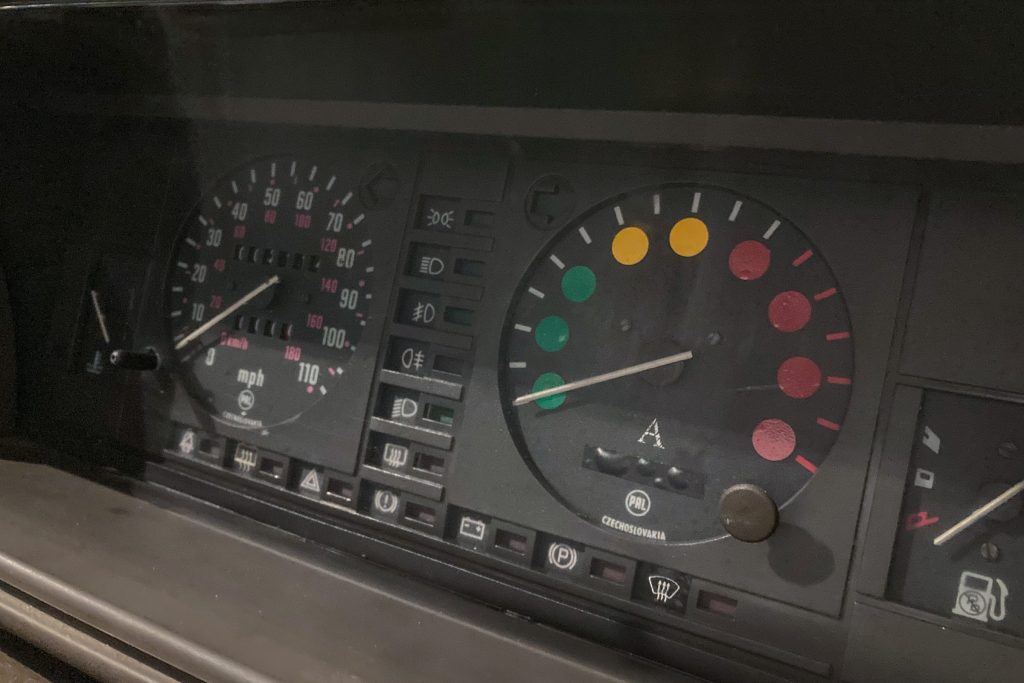 Much of the restoration has been straightforward, since so much is standard Favorit. The load bar over the bed might throw you off – that's from a Proton Jumbuck, the Malaysian brand's early-2000s compact pickup – but the Elmo's bodywork is otherwise standard Škoda. As is most of the running gear, that five-speed gearbox, and the interior. Drivers did get an ammeter rather than a tachometer, though.
"A bloke from Oxford came by earlier today and said he used to drive it for the council. He just used to put it in third gear, and it'll pull away quite happily. You should only go into the red on the ammeter now and then, not all the time. But I've even got the original paperwork that tells you how to drive it!"
Some electrical components have been a little more difficult to come by, but Mackelden found a place in China to build a battery charger to his preferred spec, 13 amps and 240 volts in, 84 volts out, and 180 amp-hours. What used to be the engine bay is dominated by the lead-acid batteries, but otherwise it looks little more complex than the original four-cylinder.
And of course, the Elmo gets to enjoy all the benefits of a modern electric car, from zero-rate VED to ULEZ exemption – while offering the characterful driving experience of any other classic. Maybe the Americans are onto something with this electric pickup idea…
Read more
Unexceptional Classifieds: Škoda 120L Estelle
This gorgeous Mini pickup is a true pick-me-up
Why electric power was the answer when this 1958 DKW expired