If you want to make something cool, make it beautiful. Airstream caravans predated the white plastic boxes we recognise as caravans today, but their polished aluminium bodies, inspired by aviation of the period, are completely timeless. Frankly, Airstream caravans look better than a lot of cars.
The company's latest caravan though is more than just a pretty face. Known as the eStream concept, it is – you guessed it – electrically powered, and we don't mean you can plug your kettle into it (though you can do that too).
How much is your car to insure? Find out in four easy steps.
Get a quote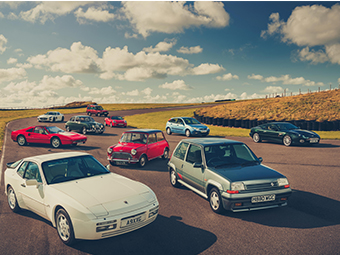 The eStream sits on parent company Thor's electric chassis. Much like the 'skateboard' layout of many electric cars, this uses a slab of batteries beneath the living space to supply power, and not just power for the interior features either, but to help drive it along the road.
Once charged, the eStream can take the load off whatever car you're using to tow it by driving its own wheels under electric power. It's genius, when you think about it, improving the efficiency of whatever you're using to tow it (or, if your tow rig is an electric vehicle, significantly reducing a heavy trailer's effect on range), and presumably making hills, braking, and other typical caravan challenges a little easier too.
Not least the bit where you park it at your destination. Some drivers take great delight in being able to reverse with a trailer, but with the eStream, you needn't bother – like some modern electric cars, you can unhitch the thing and then basically drive it around, at low speed of course, with an app, until you've manoeuvred it into position.
The temptation to all pile in and then drive your caravan around the campsite would be almost overwhelming. Or maybe you could pinch your friend's iPad and turn the thing around in the dead of night so they wake up facing a different direction. The possibilities are nearly endless.
Airstream presumably has many more sensible options too, while the eStream's 'connected' nature means you can get Alexa or your other digital assistant of choice to operate various functions inside the caravan.
It is, at the moment, just a concept, but it's not difficult to imagine it becoming reality in the near future – and for other caravan companies to offer their own versions. There have been caravans with large batteries before, but this is, as far as we can see, one of the first to actually help your car tow it and park it upon arrival. Airstreams were already cool, but the eStream might just be even cooler.
Read more
Plastic fantastic! The caravan is making a comeback and you could tow the line too
Classic EV conversion? No thanks – make my classic an e-bike style hybrid
This Mini camper was a big project on a small budget