Richard Tipper has been valeting cars of all shapes and sizes since 1989, and can spend up to a week detailing every inch of a car. He has gone through more cleaning accessories and products than you'll find on the shelves of an automotive superstore. These are Tipper's Tips for the Hagerty community.
You may love staring at your car, but most of the time you spend with it will be inside it – so taking time to clean the interior will make it all the more pleasant for those long hours behind the wheel.
Starting with the obvious, you'll find various different materials inside a car, and on the dashboard particularly – typically surfaces covered in Alcantara or natural suede, leather, various types of plastic, and sometimes metal, wood, Bakelite, and others.
Cleaning will require a few different methods depending on the material, but the most important thing is that the top of the dash is often given a satin or matte finish from the factory to reduce glare in the windscreen. And it goes without saying, but dashboards tend to be covered in intricate details like switches and vents.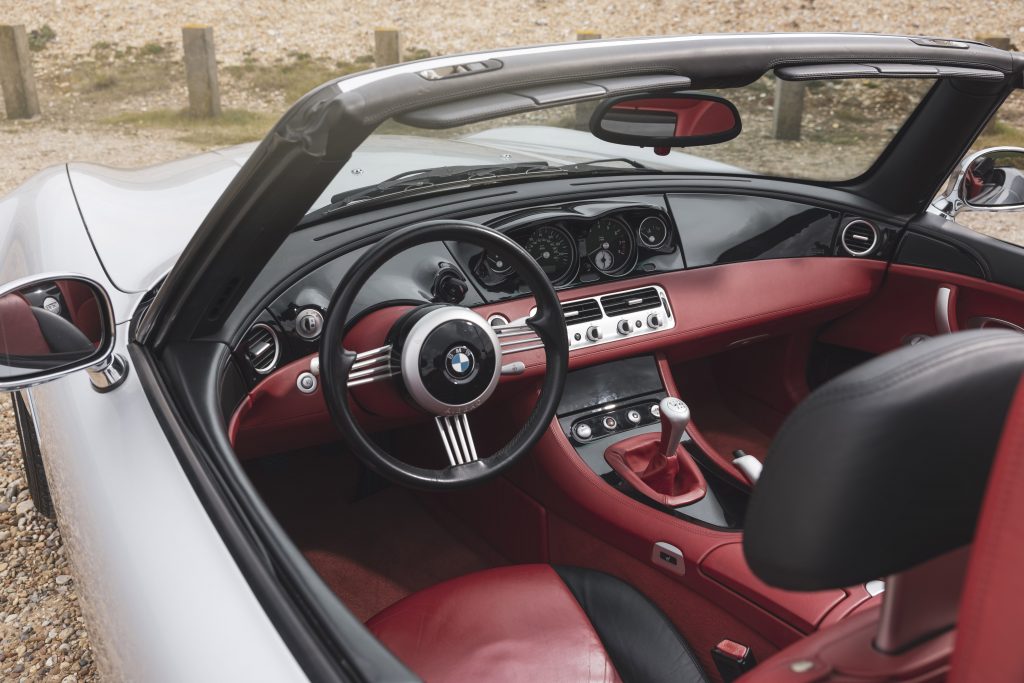 So what you don't want to do is use a silicone spray. It can make the top of the dashboard shiny, causing reflections, and it also tends to fill up nooks and crannies with a gloopy substance that then attracts dust. Silicone sprays can also make switches slippery.
The best method is normally a case of a damp, warm, microfibre cloth. Wring it out so it's not dripping wet, and wipe that over the dashboard. A little detailing brush is useful too to get in between the vents and switches – and places such as the gearlever housing, which is normally a good collection spot for dust, crumbs and similar. To be on the safe side, it's probably worth getting a proper non-silicone interior cleaning spray or fabric spray.
With satnav screens, the technique varies. Touch sensitive screens tend to have a glass-like finish, but other, non-touchscreen displays often have more of a matte, grainy finish. With the latter, glass cleaners can lead to smearing, so it's better to use the damp cloth method and then wipe them immediately with a dry cloth. LCD screens like these can be easily damaged too, so avoid pressing too hard.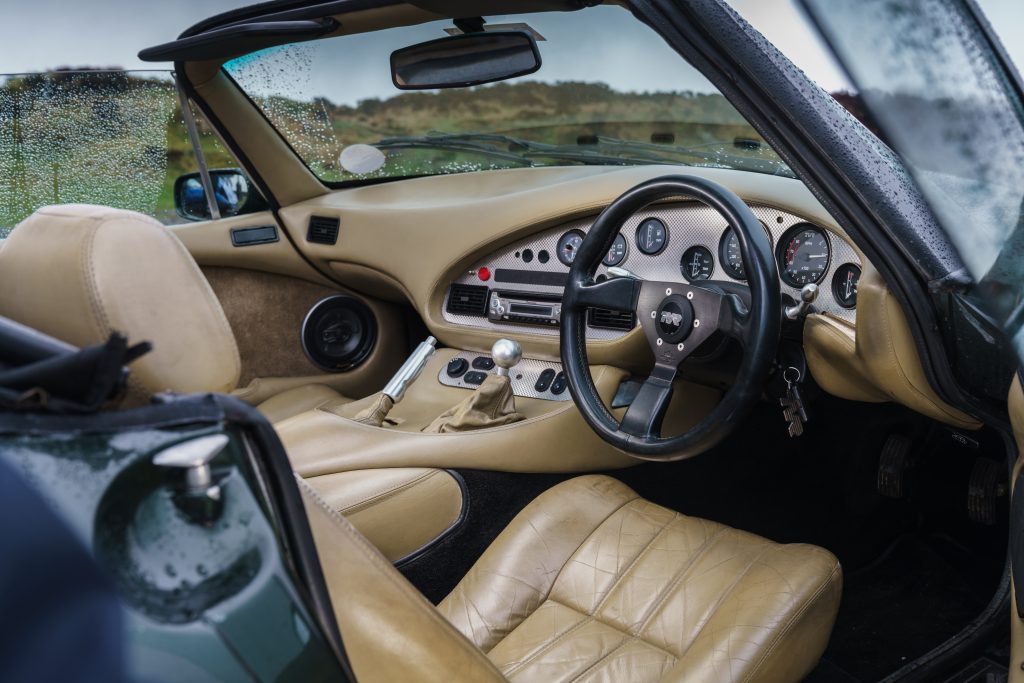 Choose your products quite carefully if you're using a sanitiser or fragrance or deodoriser (such as the fog sprays we've seen during Covid, that sanitise an interior and often give it a scent) too. Products used inside the car can hang around for quite some time so you need to know you can live with the smell – it's best to test the product outside before using it in a confined space. Most are fairly neutral but you don't want to have to live with one you find irritating!
Moving onto the rest of the cabin, another thing I've mentioned previously is to be careful if you're using the crevice tool on a vacuum cleaner to get into smaller, harder-to-reach areas. It's effective, but can score lines into materials like Alcantara and leather – the supplied brush attachment is a safer bet. You can gently spread apart seams in seats to get into areas where dust and crumbs from last month's sausage roll tend to collect.
Other areas to be careful with include piano-style finishes, which are susceptible to scratches and swirls – make sure you're using a new cloth to avoid contaminants damaging these surfaces. The felt inside cubbies and door pockets is easy to damage too, so once again avoid the crevice tool here.
Wood is often used inside older cars, and here it's a case of using products appropriate to the finish, which is almost always varnished. Plastic and leather dash tops can sometimes be quite porous, which can in turn discolour and age and crack the materials beyond cleaning. It's not always recoverable, so sometimes you'll just have to content yourself with how it looks, even after cleaning!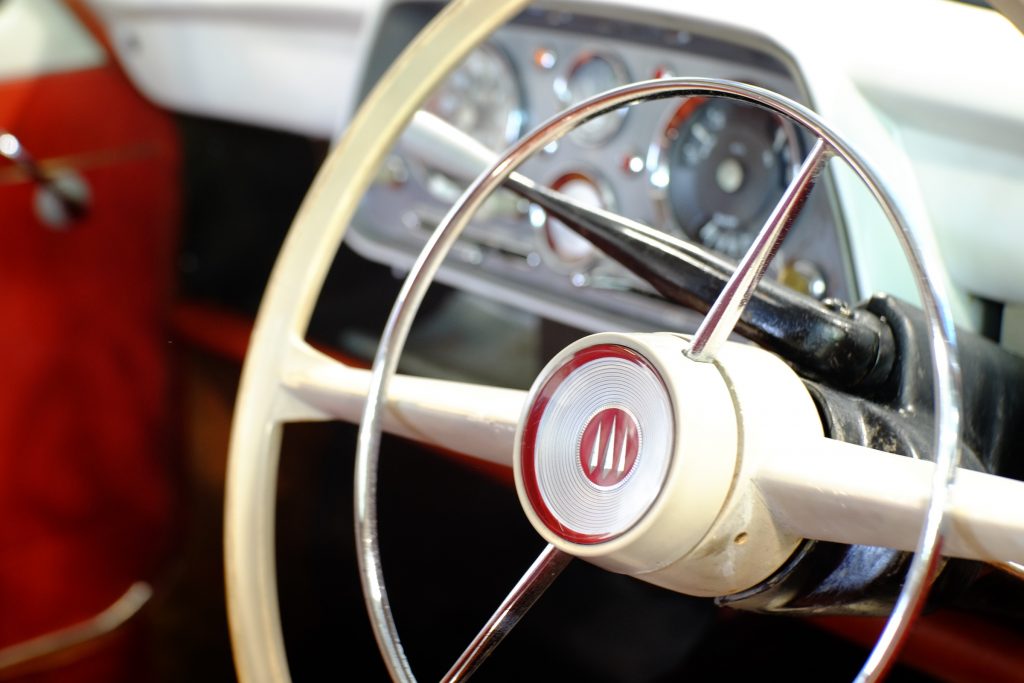 Bakelite was a popular material from the 1920s and 1930s. It can lose its sheen, again becoming porous and changing colour. You'd use the same cleaning methods here as described earlier however, and again accept that you're not going to be bringing it back to new condition.
Carbon fibre can be treated much like plastic, as it's typically got a sealant on it – either matte or gloss. Treat chrome as you would glass – glass cleaner can be very effective on chromed surfaces, while isopropyl alcohol can work very well on chrome-covered plastics, such as the little chrome toggle switches in a modern Mini.
Glass cleaner also works well on other glass-like surfaces, such as glossy satnav screens, and dial faces – though as I mentioned when covering glass surfaces, I'd tend to spray onto a cloth first. One thing to note is that if I'm spraying anything around the car, I'll leave the glass until last – as I can then clean any overspray off it later.
Be careful around delicate switches – in both new and old cars. And while it's easy to forget, it's worth giving your sunvisors a clean while you're doing the rest of the interior!
Read more
Elbow Grease: Perfect paint, PPF, and cleaning vinyl trim
Preparing for your next big road trip
Socket Set: Hammers for (almost) every workshop job