They're competitive on screen and now Drew Pritchard and Paul Cowland get to be competitive against the clock, as they pair prepare to battle it out to see who's fastest on the course at Shelsley Walsh hillclimb.
The TV presenters, stars of Salvage Hunters Classic Cars, will be going head to head in a pair of classic Volkswagens, under the watchful gaze of visitors to the first Hagerty Hillclimb, on 28 May.
How much is your car to insure? Find out in four easy steps.
Get a quote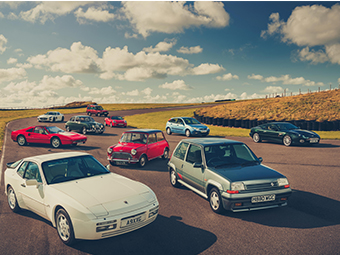 Since 1905 Shelsley Walsh has played host to heroes of motorsport, making it the oldest motor sport event still held on its original course. And while some uncharitable souls may draw comparisons between the age of the course and the age of the dicing duo, we're expecting a good clean fight between the pair.
In the classic corner is Drew Pritchard, driving his 1958 Volkswagen Beetle, a car visitors to the 2022 Goodwood Members' Meeting may be familiar with, as he drove it in the Sopwith Cup.
In the modern-classic corner is Paul Cowland, owner of a 1989 Volkswagen Golf GTI 8-valve, which Cowland has campaigned in the past in production saloon car championships.
Which pairing will prove fastest? More importantly, who will draw the biggest cheers from the crowd on the day? Although the first Hagerty Hillclimb won't be a competitive event, it is highly unlikely anyone will be able to stop these two timing themselves and seeing who's king of the hill.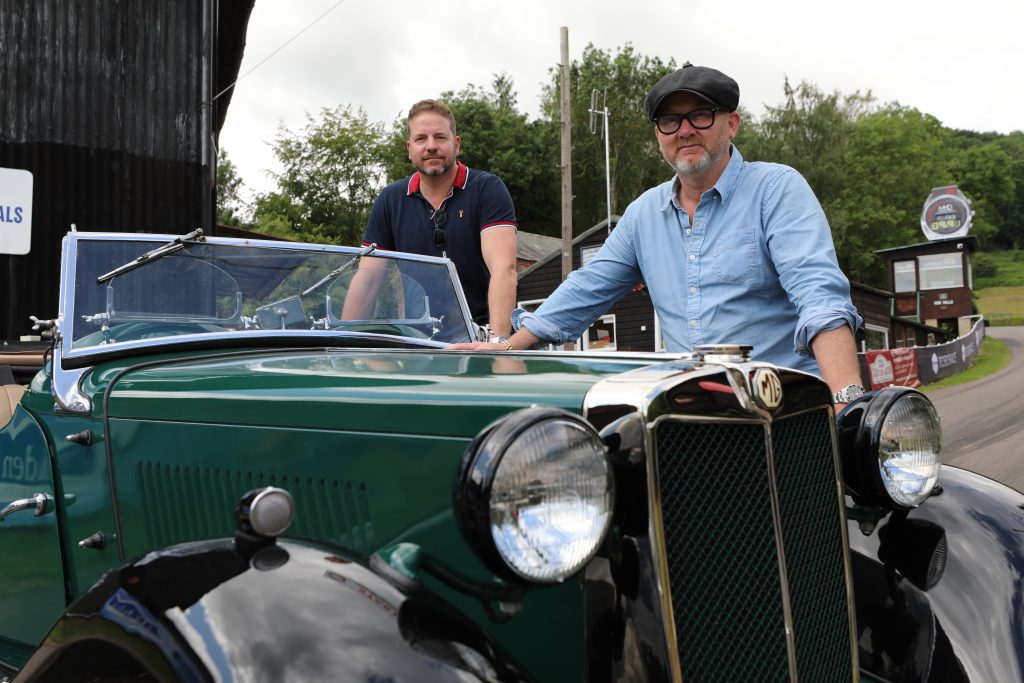 "I can't wait to do this, because I honestly don't know which way it will go," says Cowland. "My Golf has about 115 horsepower, Drew's Beetle has about 150 horsepower; the Golf is front-wheel drive and handles and stops really well, whereas the Beetle is rear-wheel drive and a bit all over the place. It's hard to call which will get up the hill quicker. Plus, I'm a better driver," jokes Cowland.
Pritchard is not so sure Cowland will get his own way around the 1000 yard climb at Shelsley Walsh. "Paul's slow reaction times are legendary, especially when we ask him to get in a round of teas and coffee when filming on location," says Pritchard. "So if he's as slow away from the lights, I doubt he'll be able to beat me and the Beetle."
Drew Pritchard may be best-known as an expert in antiques but, as Salvage Hunters Classic Cars shows, his enthusiasm for classic cars is as strong as his love of classic furniture. Drew recently revealed to Hagerty that he'd owned in the region of 250 cars, over the years, and had finally decided that it was high time he stopped letting so many significant ones go to another home.
The Hagerty Hillclimb will feature 50 competition cars with significant history in period motor racing, in addition to a popular 'run what ya brung' class for guests who would like to try their hand at the dark art of hill climbing. To find out more, secure an entry or book a spectator ticket to watch all the action unfold, follow this link.
Read more
Up, up and away! 8 star cars tackling the first Hagerty Hillclimb
What will you see at the 2022 Silverstone Classic? Diddly Squat!