There's no shortage of retrospective stories about Volkswagen's W12 concept online, all of which will faithfully regurgitate the now stock line that the mid-engined supercar was only ever a test-bed for the W-configuration engine, and never intended for production.
But in June 1998, respected journalist Peter Robinson, writing for Wheels magazine in Australia, clearly had deeper insight, when he asked company chairman Ferdinand Piëch: "Will Italdesign build the planned 300 W12 supercars?" To which the reply came: "They will make a bid, but we will only make a decision after we have seen all the offers." So, the W12 concept – at least, early in its development – was mooted for production, which makes this tale all the more tantalising.
How much is your car to insure? Find out in four easy steps.
Get a quote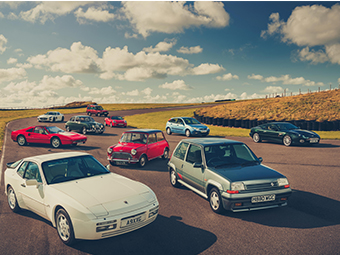 Clearly, Wolfsburg had cash to burn in the late '90s, and Piëch was hell-bent on lifting the VW brand's image, with cars like the Phaeton, even at the risk of creating competition within the Group's own ranks ("The rivalry means nobody falls to sleep," he said in the same interview).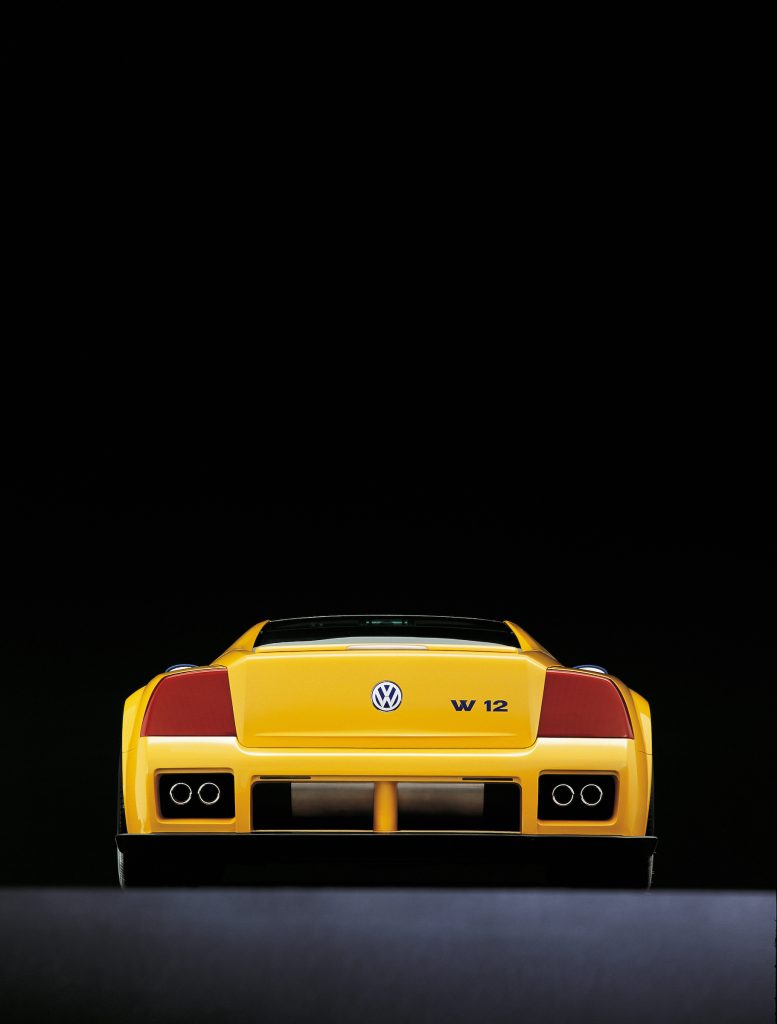 He was also keen to bloody Mercedes' nose, by launching an assault on its CLK GTR racer at Le Mans in the GT1 class, thereby bolstering VW's motorsport credentials. Fundamental to Piëch's strategy was a series of large-capacity, W-configuration engines, and unveiled at the 1997 Tokyo Motor Show, the Volkswagen W12 Concept was first to showcase the technology.
As a means of bending perceptions about the humble VW brand, it scored on all fronts, Italdesign's Giorgetto Giugiaro creating a wickedly exotic design that must have been the envy of the supercar establishment. Low-slung and wide, with its doors hinged at the top-front corner of their frames to open upwards, the W12 was built on a Kevlar monocoque, clothed with fibreglass panels. The engine was – you guessed it – an all-alloy W12 engine mounted amidships, transmitting power to all four wheels via VW's new Syncro (later productionised as '4motion') system.
The 5584cc engine grafted two narrow-angle (72-degree) VR6 engines together, creating four banks of three cylinders, with two cylinder heads. Not only was it an ultra-light unit, relative to its displacement (contributing to the car's sub-1200kg kerb weight), but incredibly compact, measuring just 510mm long and 700mm wide. Power was a claimed 414bhp, and its drive was deployed through a six-speed sequential gearbox, providing an estimated 0-60mph acceleration in just over four seconds.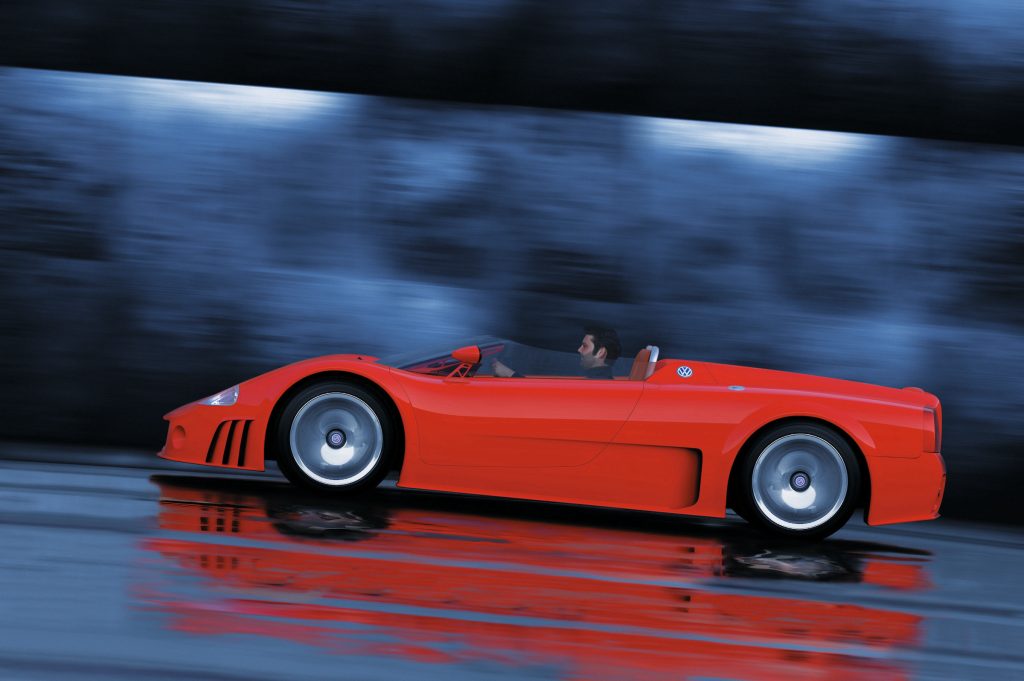 In fact, this first iteration of the W12 was purely a show car, and didn't run at all. But the following year, in 1998, VW rolled out the W12 Roadster in March at the Geneva Motor Show, reinforcing the W configuration once again and keeping its intentions clear as a technical innovator.
However, later that same year, Volkswagen Group bought Bentley, Lamborghini and Bugatti in quick succession, which must have made the case for productionising the W12 as a Volkswagen supercar look wafer thin – power, performance and prestige being what each of the newly-purchased company's products were about. But in the case of Bentley and Bugatti, that actually gave the W12 concept a fresh reason for being, because Piëch now saw it as a test-bed for future W-configuration engines that would become synonymous with each brand.
Which brings us to the third and final chapter of the W12 story. In 2001, VW pulled the covers off the W12 Nardò concept at the Tokyo Show. The Nardò was conceived as a production-spec car (though not actually for production) built to prove the durability of the W12 engine by attempting to take some of the world's toughest land-speed records. Now displacing six litres, and producing 591bhp and 458lb ft of torque, the Nardò did without the previous W12's Syncro four-wheel-drive, reducing weight, as well as cutting its 0-60mph time down to 3.5 seconds.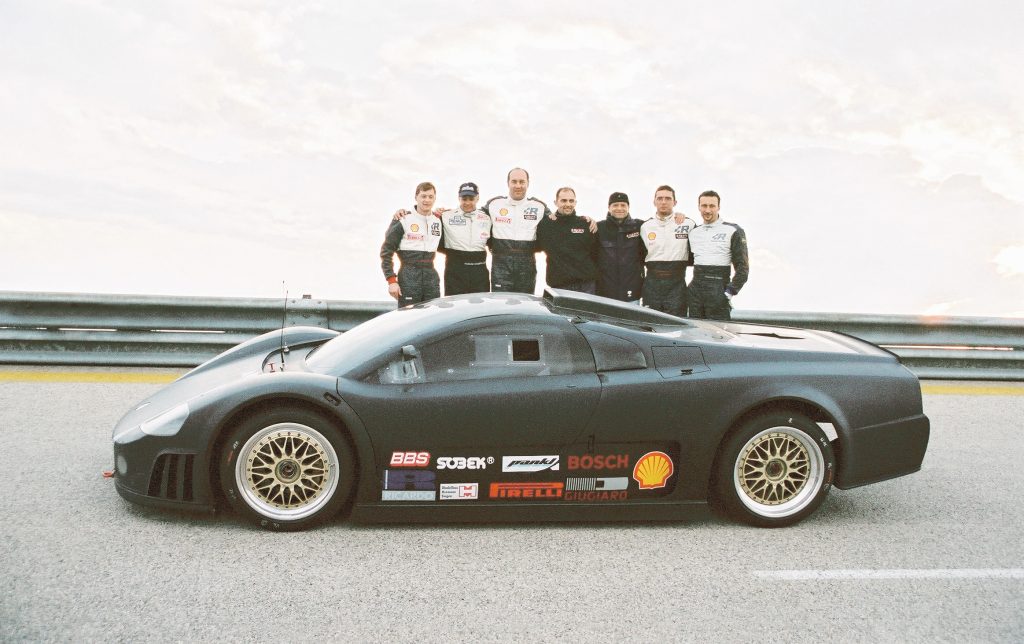 Design-wise little changed, apart from some styling revisions at the front end, including re-profiled wings and new lights front and rear. Two record attempts were made, the first later in 2001 achieving a 24-hour average speed of 183.5mph over a distance of 4402 miles; and then early the following year, returning to take seven world records and 12 international class records with a 200.6mph average speed over 4808 miles. Given the Nardò's top speed was 'just' 221.8mph, this was no mean feat.
More importantly, the W12 concept programme, in all its guises, created a legacy that still exists today in VW Group products. The VW brand did launch three W-engined models – the Passat W8, Phaeton W12 and Touareg W12 – in the early noughties, but they gained little traction in the market, illustrating buyers' indifference to premium-priced Vee-dubs.
However, you could certainly argue that Bentley's twin-turbocharged W12-powered Continental GT went on to become the company's saviour, even before the option of smaller, more conventional V8 power in the range. And as for Bugatti, well, it bet the farm on W16 power and has never looked back. So while the W12 supercar never saw a Volkswagen dealership, it did inspire a technological watershed that reinvented two of the world's best-known car brands.
Read more
10 1990s concept cars that let designers run wild
The Polo Harlequin: When VW went crazy with colour
Driving the Greats: Bugatti EB110