TVR burst onto the scene 75 years ago this year, and it's already 17 years since its last car rolled out of the Blackpool factory gates. A new Griffith has been promised since 2017, and an addition, new model from one of Britain's most enigmatic marques is now scheduled for a 2024 appearance. Whenever it arrives, the TVR Car Club will be there to welcome any new owners.
Club director Paul Blackwell comments says the club plays its part in keeping the brand alive. "Our membership is currently around 5000, most of whom own at least one TVR, but some are enthusiasts who are yet to buy their first car. We cater for owners of every and any TVR, from the earliest known example – the second car built – to the latest Sagaris and Typhon, although only a very few of the latter were produced. The Club has a close relationship with the new owners of TVR and promotes the brand though its media channels."
How much is your car to insure? Find out in four easy steps.
Get a quote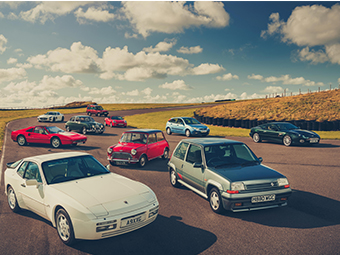 TVR Car Club Events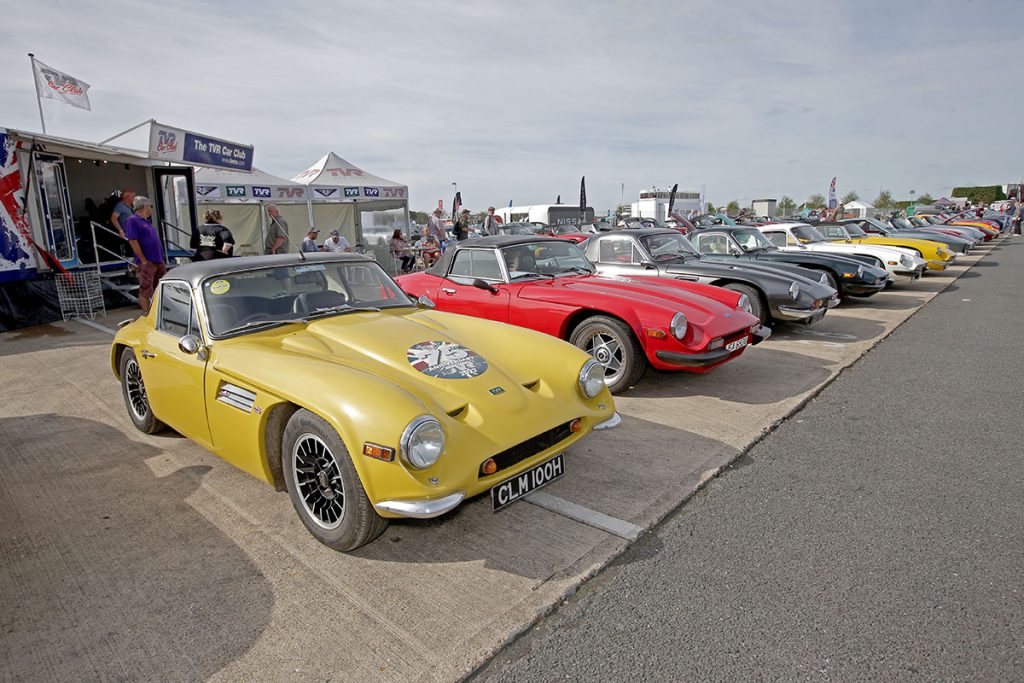 The TVR Car Club's annual calendar is always chock full of events, whether they're national fixtures open to members only, regional events to which anybody is welcome, or fixtures organised by others, in which the TVR Car Club is taking part.
Blackwell paints a picture of a vibrant scene. "We've just come back from a weekend in France, which was a national event; next weekend (10-11 September) we'll be in Somerset taking in the Haynes Museum, then on 18 September we'll be celebrating 75 years of TVR with a day at the Brooklands Museum. Also on the 18th at Newark, TVRs produced before 1980 will be celebrated. All of these events are open to members only, just like our track day at Cadwell Park on 21 September.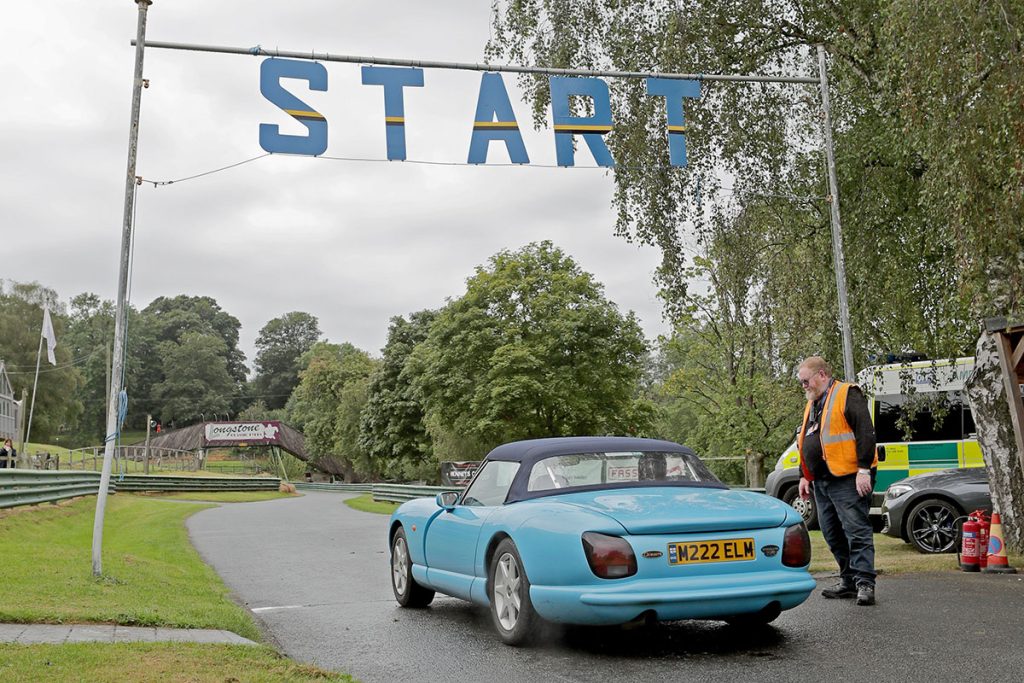 "Meanwhile, there are plenty of regional meetings also taking place, all around the UK and throughout the year. Whether you own a TVR and want to find out more about club membership, or you've yet to buy something and you'd like some guidance from existing owners, these gatherings are a perfect opportunity to get out and make new friends."
Motorsport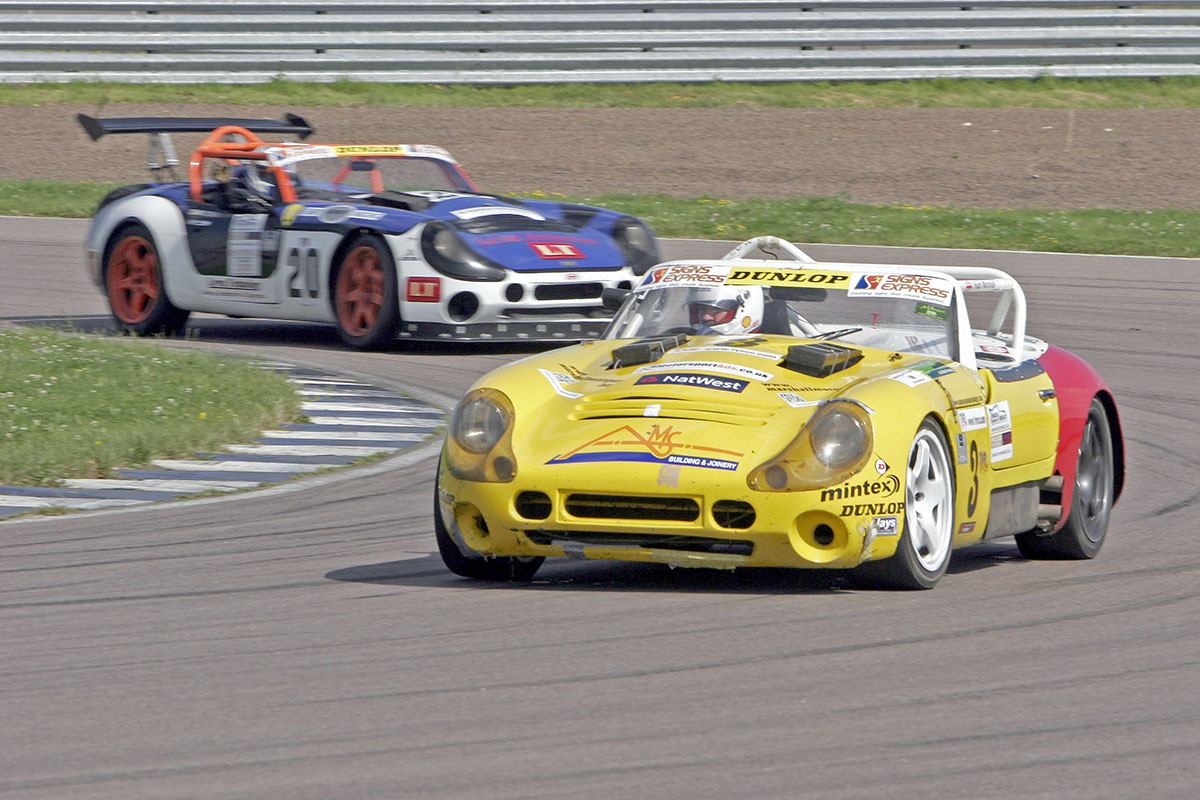 Most people buy a TVR to make use of the ample performance, so it's only fitting that the TVR Car Club offers plenty of opportunities to go racing or to take part in track days. Details of the latter can be found in the club's events diary, whereas motorsport fans can get their fix in one of two race series in which the club is involved: the TVRCC Speed Championship and Bernie's V8s, where you can see the Tuscan Challenge cars racing. Whereas the former used to run as a stand-alone championship, at the start of 2022 it was incorporated into the Classic Marques Speed Challenge, with TVRs getting their own class.
"We're keen to encourage the next generation into motor sport," says Blackwell, "and to that end a few months ago we announced an exciting scheme which supports upcoming go kart racers. This year, we are supporting 10-year old Jacob Ashcroft who is already producing some incredible results, and we think he has a very exciting future."
Other benefits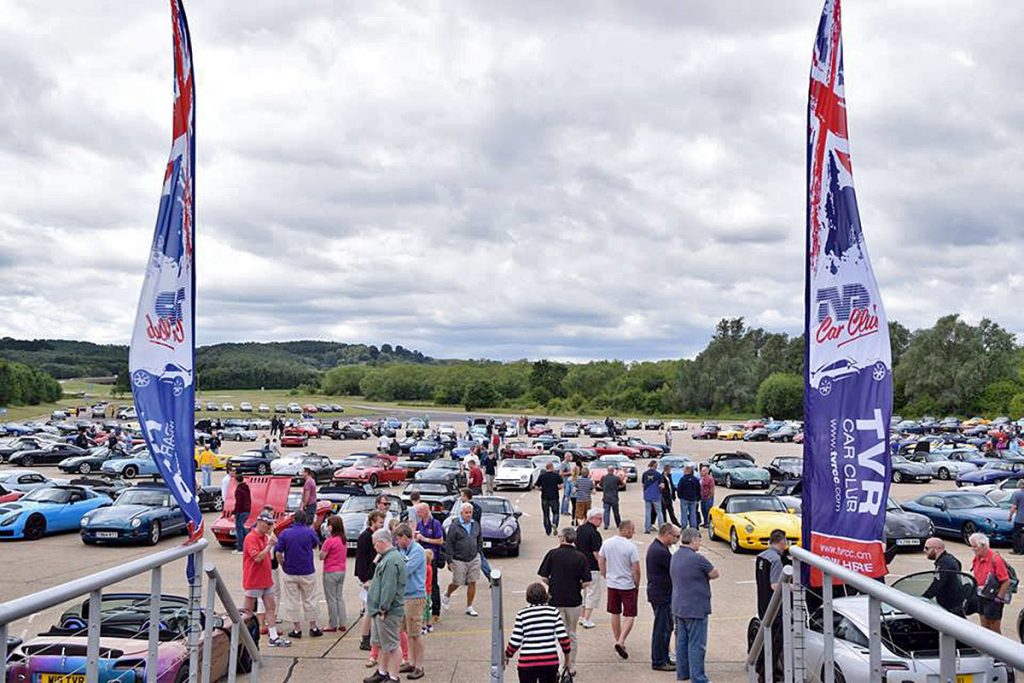 All TVRs were made by hand, and as a low-volume production car, DIY maintenance and restoration can be a challenge after all of these years. Perhaps the most valuable service that the TVR Car Club can provide, is access to help and expertise on how to work on and improve all of the cars that rolled through the factory gates. A recent development for example, is the publishing of the Sagaris workshop manual which was previously available only in print for a hefty £200 or so. But members can now access all of that information for free, and it's suitable for the Tuscan, Tamora, T350 and Cerbera (Speed 6 engine) too.
Club members have their own ever-growing section of the website, where they can access a vast amount of digitised historic material, the back catalogue of Sprint (the club's monthly magazine), links to companies recommended by members, a lively forum, a list of member benefits including discounts with partners, plus lots of technical information on each of the key TVR models made, to help with maintenance and restoration. The Club also has an active FaceBook group called TVR Torque.
Need to know
Founded: 1965
Current membership: 5000 approx
Membership fees (pa): £55 (UK, £52 by direct debit), £65 (Europe), £70 (rest of world)
Regional groups: 52 across the UK
Publications: Sprint magazine (monthly)
Club website: tvr-car-club.co.uk
Twitter: TVR Car Club Instagram: tvrcarclubuk
Facebook: TVR Car Club YouTube: TVR Car Club
Read more
Petition: Bring back TVR
Retro Rematch: TVR Griffith vs Honda S2000
Your classics: Peter Reid is going to the end of the road with his TVR Tuscan