Editor's note: This column by Jay Leno was first published in the March/April edition of the US Hagerty Drivers Club magazine.
We used to have Sean Connery on The Tonight Show and, I'll tell you, he was a man's man. He was a gunner in the Royal Navy, he was a runner-up in the 1953 Mr. Universe competition, and he would get into fights at the drop of a hat. He would always ask me what the filthiest joke going around was, and when I told him, he would laugh like a pirate. A-HO-HO-HA-HO! You could hear it all over the studio. A-HO-HO-HA-HO-HO!
Connery was also one of the cheapest guys I've ever met. We were talking about his Bond car once, the Aston Martin DB5, and he said, in his Scottish brogue, "I'm not paying top money for that! You're crazy!" I told him he was the reason they got so expensive, and he could probably have afforded five of them, but at the height of his career, he went out and bought a Jensen C-V8 – secondhand.
How much is your car to insure? Find out in four easy steps.
Get a quote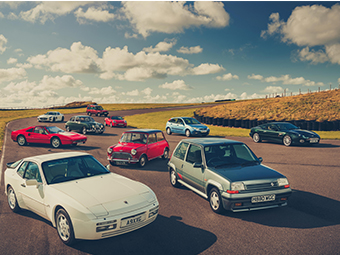 A lot of people probably know the Jensen Interceptor and the later Jensen-Healey. Jensen Motors built the C-V8 from 1962 to 1966, and though it had a fibreglass body, it was otherwise a lot like a DB5 – a big, front-engine GT car with Connolly leather and four seats. But unlike the six-cylinder Aston, the C-V8 had a big Chrysler V8 in it. Connery loved that, and that it was an automatic and both faster and cheaper than a DB5.
Well, my mother was Scottish, so I understand the mentality. Once, my wife and I were over in the UK and she loves old books, so we bought all these books and took them in boxes to the post office to ship home. I told the guy we wanted express shipping and he was confounded, saying it's so much cheaper to ship by sea than by air and that we were really wasting our money. But we said it was OK; we would pay the extra charge. Well, the books didn't come for a month, and when they finally did, there was an envelope inside with money and a note explaining that this was the difference between what we paid and what sea shipping cost, and we could surely see what a savings it was. We had to laugh; the guy just couldn't deal with Americans throwing away money.
I've owned my share of off-brand British cars, starting with a Sunbeam Tiger with a built 289 that I rolled three different times in the '70s. Well, tipped over is probably more accurate. The third time I took it back to the frame shop, the guy said the frame is like a coat hanger – bend it too many times and it will crack. So that was the end of the Tiger. I never bought another, partly because mine was so hot inside, I would drive with my tongue hanging out like a dog. And to me, the greatest Sunbeam Tiger was the Daimler Dart, or the SP250 because Dodge already owned the Dart name.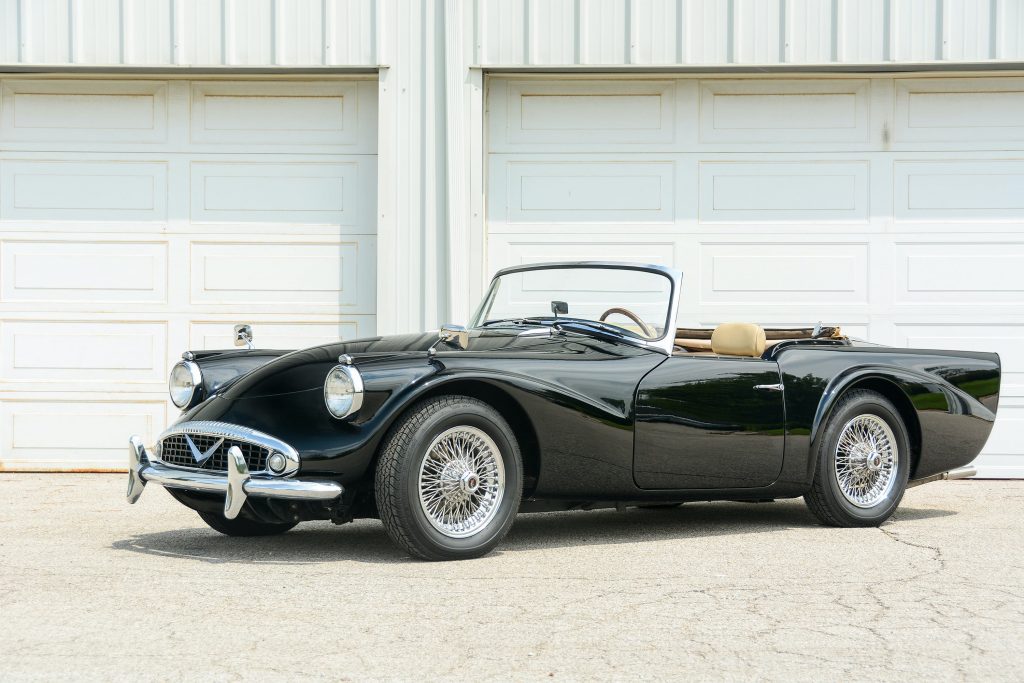 It's a largely forgotten car, built by Daimler from 1959 to 1964 with a fibreglass body that had pointy tailfins and a chrome mouth that looked like an angry catfish. But it handled great and had a 180bhp, 2.5-litre hemi V8 designed by Edward Turner, who was famous for designing some of the most iconic British motorcycles up to that point. The British police bought 30 SP250s to catch speeders, especially motorcyclists, and the car is a blast to drive compared with anything from MG or Triumph in that period.
The Bristol is another unknown gem. I consider it the most British of British cars, and they're usually cheaper than anything comparable from Rolls or Bentley. I have a 1955 403 that has a BMW twin-kidney face because it has a prewar BMW six-cylinder in it; the Bristol Aeroplane Co. purchased the rights to build the engine after the war. It's the same engine that was in the 1938 BMW 328 sports car, and it feels like a 3.0 litre even though it's only 1971cc. Of course, being built by an aircraft company, the Bristol is very aerodynamic and clean. The door handles are simply recessed buttons.
I love that the reason Bristol said it didn't offer air conditioning was that it feared you would miss "the pastoral smells" as you drove through the countryside. You can just see some guy buying a Chevy and telling the salesman, "Nope, don't want air conditioning, don't want to miss those pastoral smells." Well, Connery would have laughed.
Read more
Cars That Time Forgot: Sunbeam Alpine by Harrington
The Special Relationship: Five of the coolest British cars with American power