As cars become ever more homogenous and similarly styled, those that strive to deliver on a manufacturer's concept car promise should be celebrated – and bought, reckons Cowland.
It was with great sadness that the motoring world mourned the passing of Harris Mann a few weeks ago. I was lucky enough to meet him once, and he was as charming and self-deprecating as you'd hope. As well as being a thoroughly decent chap, he was also a hugely talented designer. Something that's often forgotten when you look at the Austin Allegro (or All-aggro as they were often known as in period…) – the car that he was perhaps most instantly associated with.
How much is your car to insure? Find out in four easy steps.
Get a quote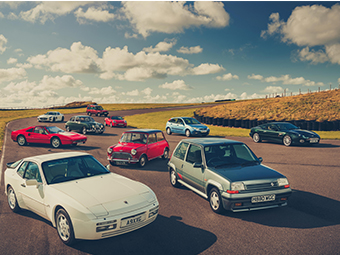 This wonderful BL product, which I actually rather love, and have owned multiple examples of, has been the butt of several unfair automotive jokes for many years. Some of it was down to its inherited parts bin drivetrain, but much of it was due to its styling, which, actually, wasn't even Harris' doing at all.
Don't believe me? Take a look at the original concept drawings that Mann did for the Allegro. Rakish, well proportioned, beautifully sculpted. A car very much for the times, but a design that would have no doubt aged beautifully. So what happened?
Accountants happened. Marketers happened. Engineers happened. And between them, they stretched the bonnet to fit the bigger Maxi engine. They enlarged the roof area and tweaked the rear screen rake to make it more salable, whilst 'appealing' to more people.
It's hard to blame them, of course. That very much was the name of the game, and t'was ever thus. How many times have you lusted after the concept car you saw presented on a magazine cover or motor show stand, only to glimpse the production version a year or two later, now bloated, tall, sensible and 'salable'. Nobody wants that… give us the one you showed us first time around!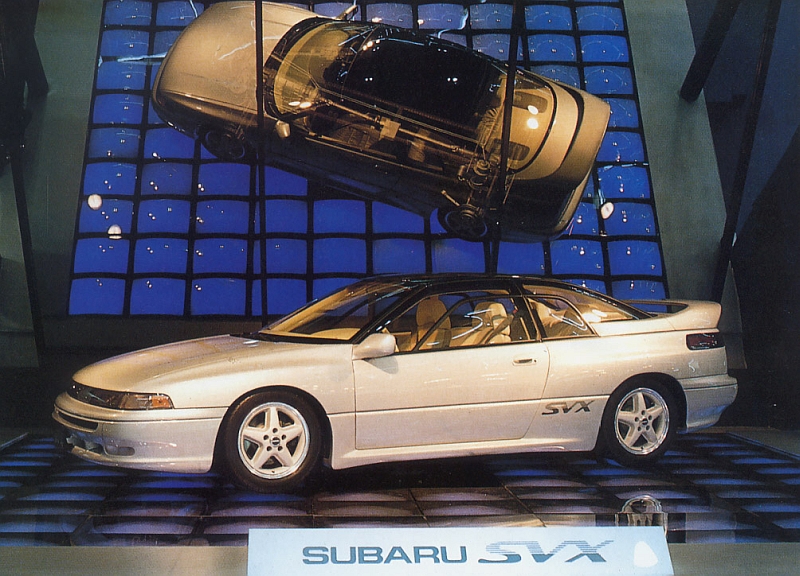 Occasionally though, the odd concept car makes it through unscathed – and I'm obsessed with them all. Think of cars like the Plymouth Prowler, the Dodge Viper, the Audi TT, the Porsche Boxster – and even gems like the Subaru SVX. Concept car promises, all faithfully delivered, with only the tiniest of understandable changes. The one that I've been the most in love with recently, though? The Lexus LC.
It shouldn't have been a surprise, really. While Lexus were once well known for creating ultra-reliable, luxurious, and waftable saloons and SUVs, with the kind of dependability that can make a Swiss watch look flaky, they changed everyone's opinion of their aspirations when they launched the LF-A. Now, that car is a solid '11' from me, but they were unattainably expensive when new. And now? They're significant house money. That's an itch I know I can never scratch, no matter how much finance I choose to pile around me.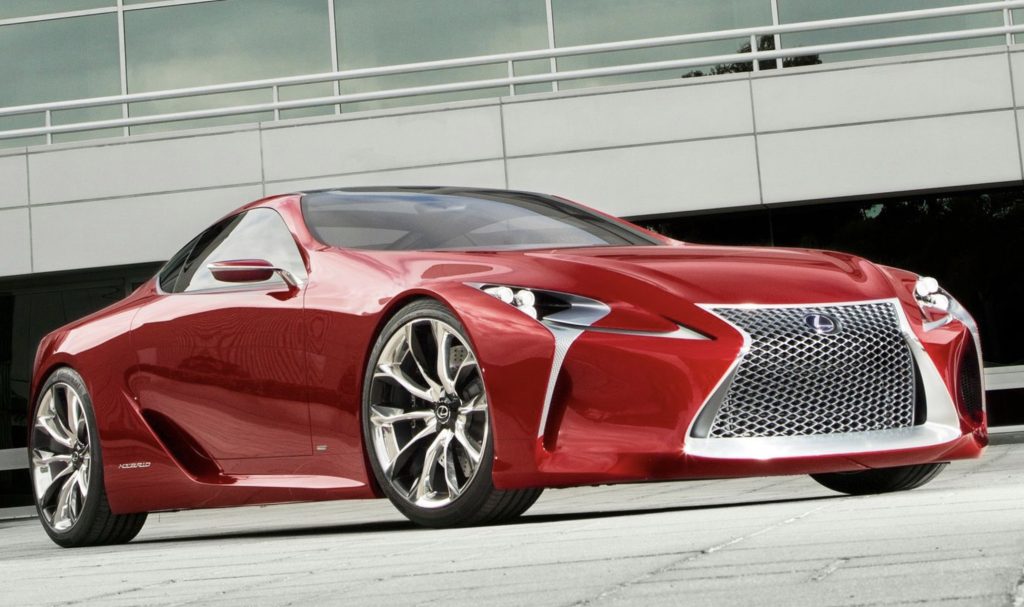 But when they launched the stunning LF-LC concept car at the 2012 Detroit auto show, I thought I might be in with a chance. Looking at its crazy body proportions, interior design, glass house, and lights, I immediately loved it. I never thought that they'd actually make it, of course… and being brutally honest, neither did anyone else in the motoring press. This was a car they reckoned could be pitched in at 911 money. Was never going to happen, mate.
I once heard a rumour that this wave of disbelief made its way back to the main man himself, Mr. Toyoda. And with a stroke of the pen that must have made the designers and accountants weep – for very different reasons – he signed it off for production. He also added some very crucial rules; the LC production car would have to retain EVERYTHING that made the LF-LC concept so utterly bonkers. The long low bonnet, the swooping coupé roofline, that stance, the bold rear, the same exquisite artistry of sculpted lines and precise detailing. They weren't allowed to change a thing. Can you imagine how poor old Harris must have felt at this point?
The resulting LC was a car that I've long wanted to own, and when you start looking at the usual online suspects, you can actually pick one up for 911 money. Buy the right one and you'll even get a full-fat V8 and grippy diff, along with forged wheels and carbon roof. And speaking as a 911 owner, let me tell you that the svelte Japanese coupe is the one that makes the much better noise…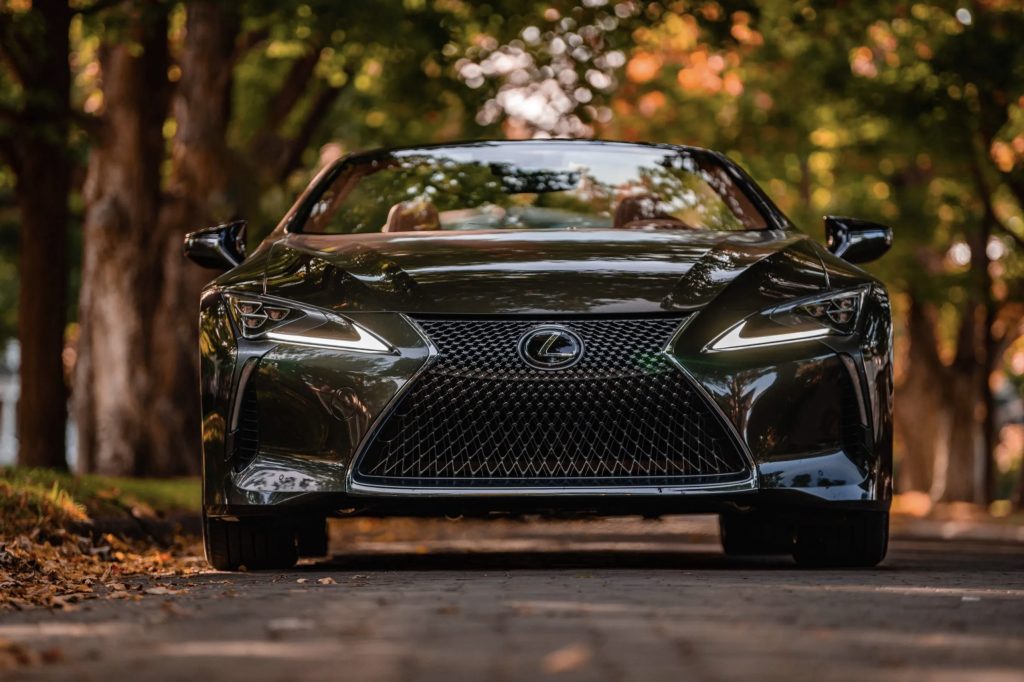 But Lexus hadn't finished yet. They went back to Detroit in 2019 and cut the top off. It's an age-old trick. Need a few easy column inches? Want a bit of cheap coverage? Tease a sexy roadster version that you'll never make! After all, if the coupe was hard enough, try starting again with the added issue of no roof. Of course they weren't going to build it! Until they did, of course.
Looking at the work that has gone into the production example, a car we recently had the good fortune to sample here at Hagerty HQ, you have to imagine that they can't be making a single penny on these cars. This is simply a manufacturer showing off to the world what it can do when it's trying to prove an utterly wonderful point. It's no bad thing if your brand is known as 'the Japanese Mercedes', as Alan Partridge once sagely noted, but it also never hurts to flex the fact you can bring bonafide show cars to life at almost affordable prices.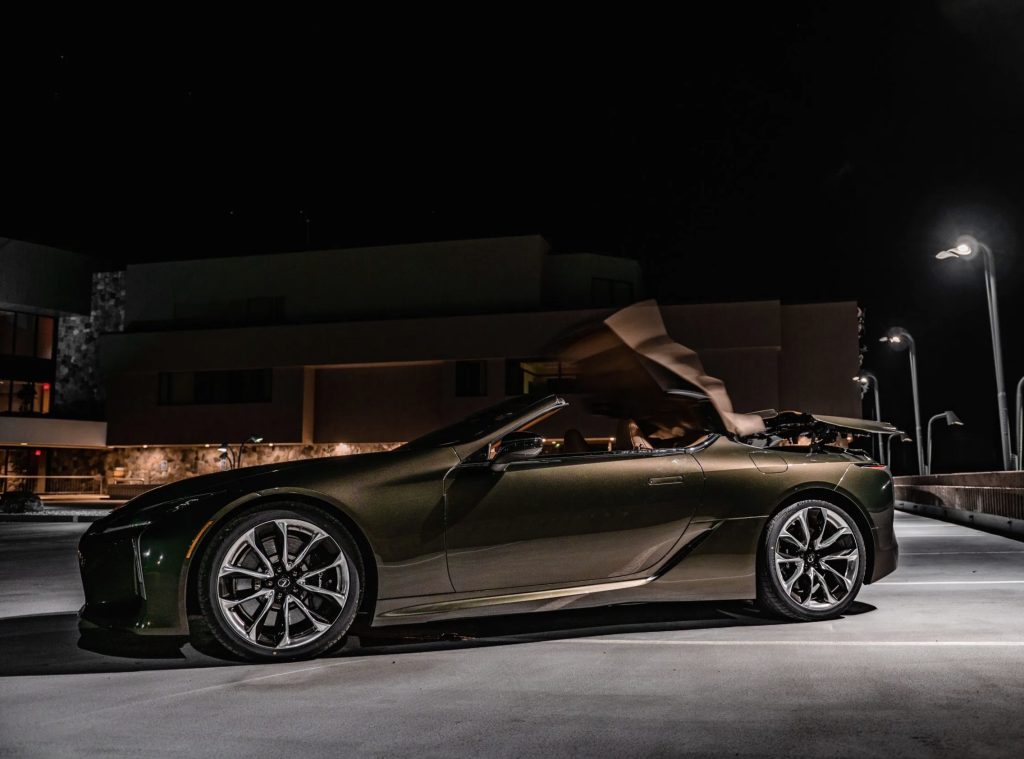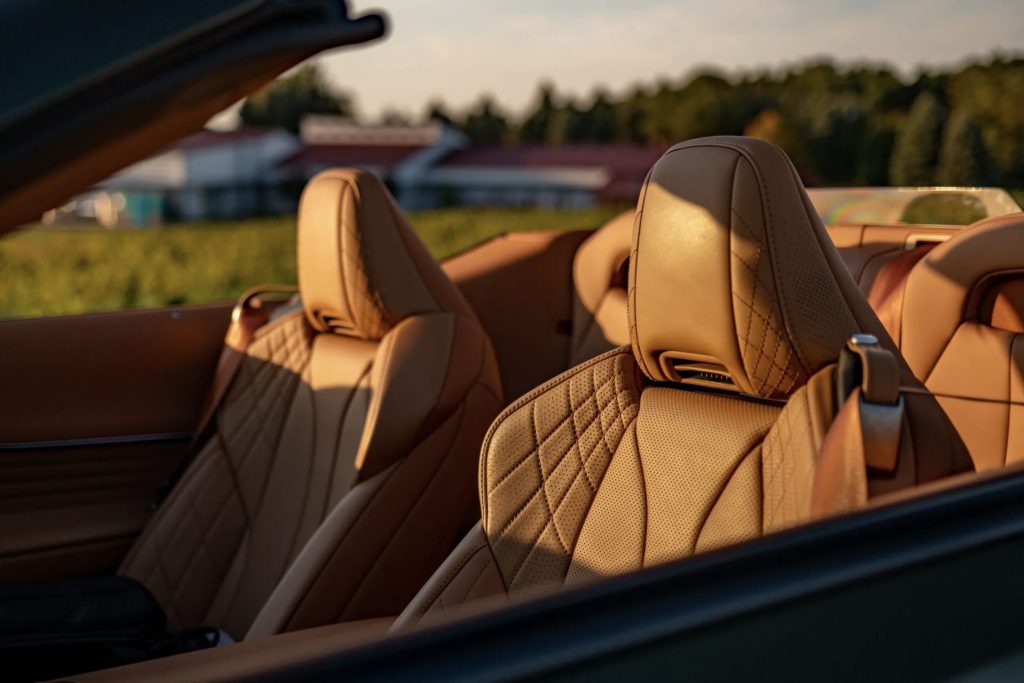 For all of the reasons above, I adore the Lexus LC convertible very much. It looks like nothing else, the V8 version is utterly beguiling, and while it can't go toe-to-toe dynamically with anything from Stuttgart or Newport Pagnell, it offers something else altogether; that indefinable 'X' factor that appeals to a certain kind of person. I don't reckon that LC owners dream of drifting Bergwerk on the lock-stops, but perhaps they'd have no problem growling gently down a Tuscany backroad toward an unspoilt bohemian hotel. And for that precise task, the LC convertible might very well be the best tool in the box.
As we enter the twilight years of the petrol engine era, it's good to know that seemingly sensible manufacturers will still make relatively unsensible stuff like this. Like all good show cars, it's absolutely pointless. It may not be as fast as a Porsche, it may not offer the badge cachet of a Ferrari, and for sure, it doesn't bring the dynamic drama of a Maserati. But for those reasons alone, it's the new car that I would currently most like to own.