It had to be done. When you're sitting behind the wheel of what was the world's fastest four-door production car – a veritable super saloon, no less – and have access to an arrow-straight, two-mile-long private test track, what would you do? Exactly: you'd gird your loins, and harness every one of the near-400 available horses to see if you can match its much vaunted top speed.
Which is precisely what I was attempting in Vauxhall's Lotus Carlton at Bruntingthorpe Proving Ground in March, 2019. I'd driven the car – the company's original 1993 press vehicle – a few times before, but only on public roads. Some of those drives were memorable, and I'll explain why shortly, but somehow they were always a bit like eating a slice of Victoria sponge cake and judiciously leaving the jam and cream filling: you never got to fully understand precisely what made it so unique, and in the case of the Lotus Carlton that was its frankly monstrous 176mph top speed.
How much is your car to insure? Find out in four easy steps.
Get a quote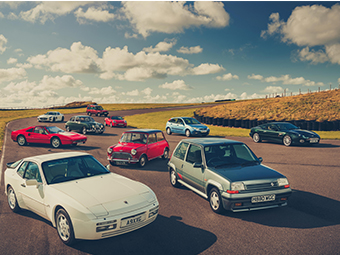 Ben Barry has already delved into the fascinating story behind the Lotus Carlton's development, but suffice to say that few cars have generated so much notoriety for their parent companies. When GM-owned Vauxhall/Opel attempted to shed its dowdy image with a game-changing super-saloon based around the competent but uninspiring Carlton (and Omega for Opel), it did indeed alter perceptions; the Daily Mail campaigned to have it banned, and the Association of Chief Police Officers warned that it was 'an outrageous invitation to speed.' Why? Because working with Lotus – also then part of GM's family – the cooking Carlton had morphed into a 377bhp, 3.6-litre, twin-turbocharged fire-breather, complete with Corvette ZR-1 gearbox, comprehensively overhauled chassis dynamics and a revised body and cabin to match. Oh, and a UK launch price of £48,000 – almost twice the price of a Carlton GSi.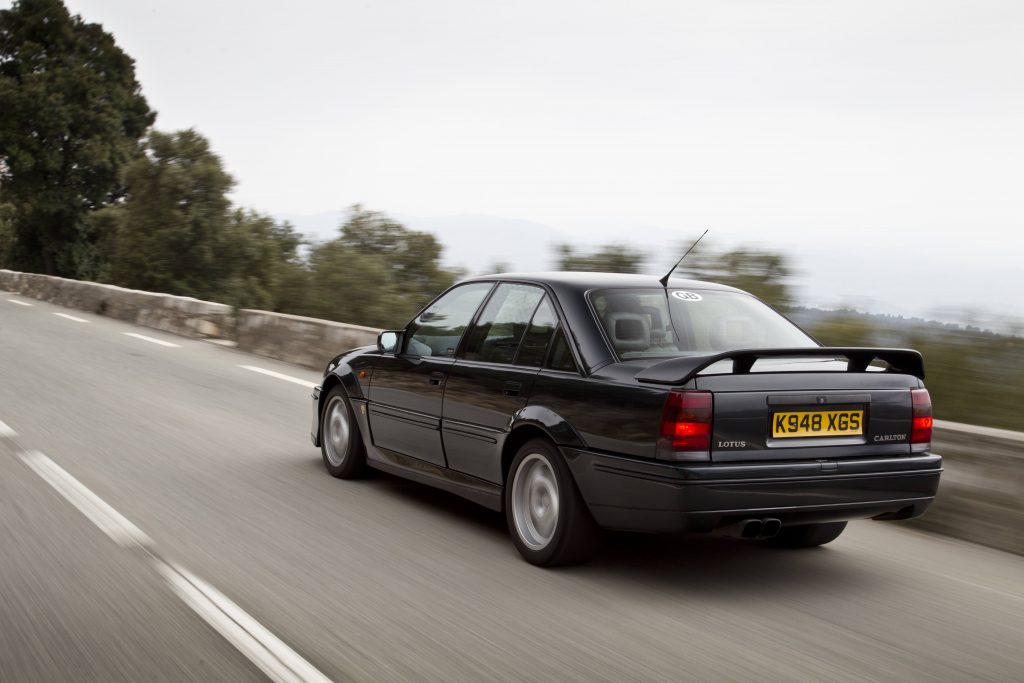 Autocar's editor, Bob Murray, opined at the time that 'nobody buying this car could possibly argue he either needs or will be able to use a top whack which is claimed to be around 180mph.' But as I sat in the Carlton's driver's seat I would have begged to differ: I did need to achieve 176mph, and Bruntingthorpe's test track was just waiting for it to be deployed there. In order to have my best shot at the Carlton's's V-max, I started accelerating before I reached the main straight, getting into third gear by the time I reached the long, fast right-hander which fed on to it. It was raining, and even using all the track on my exit, the Carlton was still demanding a quarter-turn of opposite lock as the rear tyres started to lose grip. But from then on it was simply a case of welding the throttle to the floor and changing up just after 5,500rpm, where the engine produced maximum poke.
So, did it do the numbers? Well, not quite. Acceleration was rapid up to around 150mph, but slowed markedly thereafter, the powertrain's thrust eventually stymied by the incontestable might of a large saloon body's aerodynamics. But even when the GPS on my 'phone flicked briefly to 170mph, fifth gear (out of six) still engaged, the Carlton's stability was peerless, despite a slight side-wind. I had to pinch myself afterwards; I'd just cracked almost two-and-a-half times the national speed limit in a near-30-year-old Vauxhall saloon, and I'd expended little more effort than making a quick trip to the shops for a pint of milk.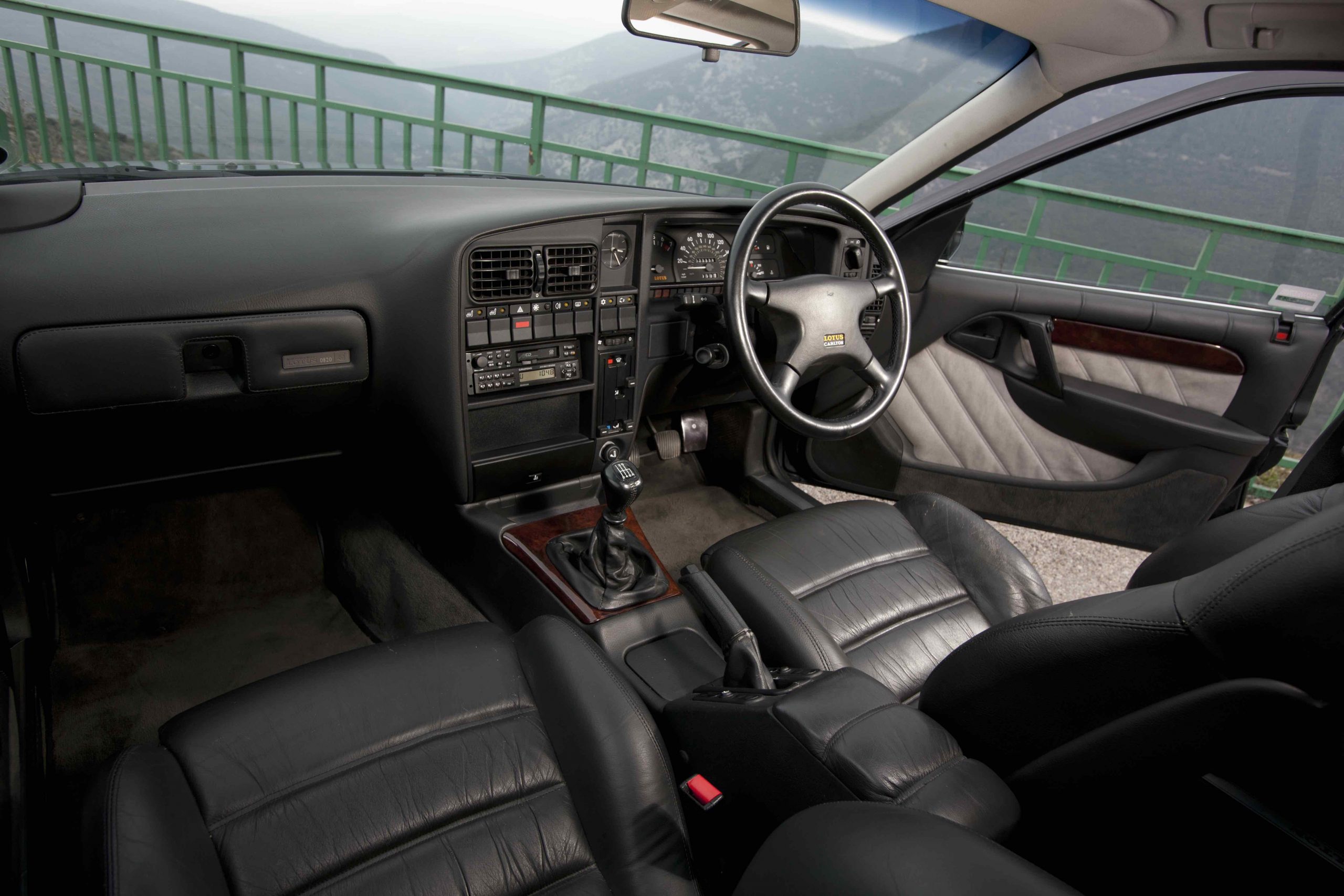 But some journeys in this car had been decidedly more challenging. In 2010, I joined Vauxhall for the press drive of its mighty new VXR8 LS3 performance saloon, which involved a two-day road-trip from Cannes on the Cote d'Azur to Geneva for that year's motor show. Keen to showcase the VXR8's lineage, Vauxhall brought along the Carlton for media to take turns in as they drove north to Switzerland on the trans-Alpine Rte. Napoleon. It was an inspired choice of heritage model, because the Carlton thrived on broad, smooth-surfaced, well-sighted roads like those that ran from the coast to Grenoble. Keeping the engine percolating at over 2500rpm, there was always performance in abundance, the twin Garrett T25 turbos providing linear delivery with minimal lag – surprising, given how other blown cars of this era (think the early Ford Escort Cosworth) were still coming to terms with the then all-or-nothing nature of most turbocharged applications.
It was a civilised, secure companion, too. Despite its latent power, this was no rip-snorting beast – far from it. The Carlton hardly raised its voice, even when you bothered the 6300rpm redline, and thanks to its high gearing (46mph per 1000rpm in top, no less), you could stomp along, dipping into 419lb ft of torque and effortlessly make unspeakably rapid progress through the beautiful Alpine scenery. Even compared with the 425bhp, 6.2-litre, naturally aspirated V8-powered VXR8, the Carlton could hold its own, and weighing 157kg less than the newer car its 0-60mph time of 5.1 seconds (as tested by Autocar) still undercut it by two tenths of a second. And this, despite its heavy clutch and chunky, long-throw gearshift.
For a large saloon, the Carlton also had impeccable manners. Front-end grip was immense, and if it did start to understeer on tighter bends, a quick lift of the throttle brought it back into check, but oh-so progressively thanks to its relatively long wheelbase. And if you were feeling more ambitious, a variety of throttle-induced yaw angles could easily be summoned on demand (not that I employed them to maximum effect when taking the Lotus Carlton up the hill at Shelsley Walsh, during the Hagerty Hillclimb). The dynamic package was completed by AP Racing brakes that were a revelation: powerful, progressive and full of feel.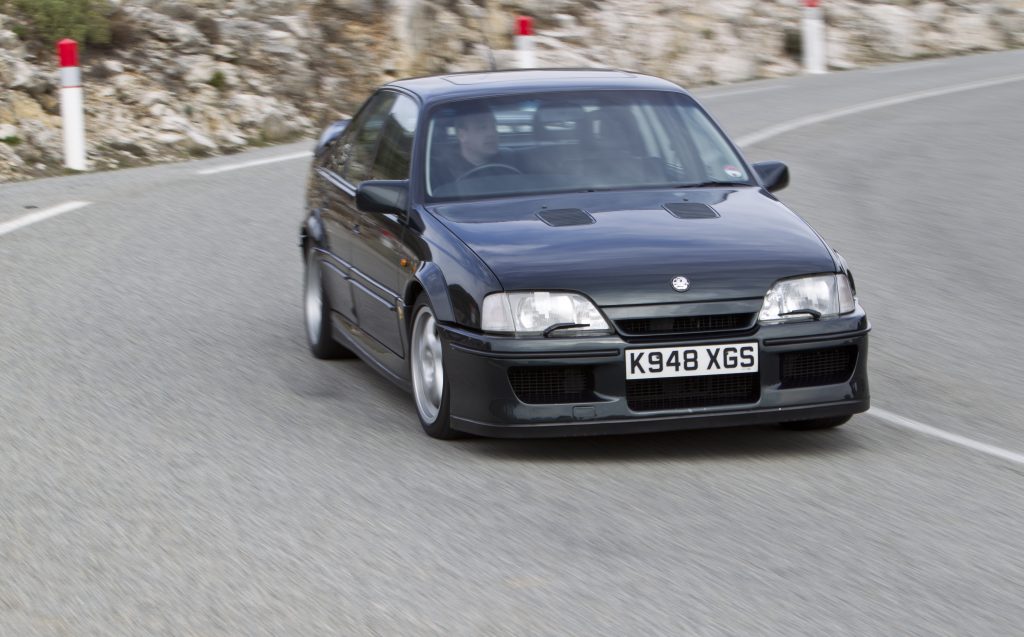 Driven today, that same Lotus Carlton still feels every bit as potent. It's now showing just over 36,000 miles and feels as fresh as you would expect of a car that's led a privileged life. It also commands unwavering respect from anyone who's familiar with the model. Just the other evening, the Carlton was parked on my drive and a complete stranger knocked on my door and wanted to buy it ('sorry, not mine…but do you know how much they're worth now?). And I can think of many other displays of hero worship over the years while this car's been in my charge.
But here's the thing: I've never been a true convert. To me, the Lotus Carlton is a car that I respect – admire, even – but have never loved. The steering is tuned to deal with warp-speeds, and feels low-geared, vague on turn-in and strangely un-linear, with little feedback. It's also a big car, and despite the work done by Lotus back in the day, its structure flexes and creaks over gnarled surfaces, and this, I'm sure, has a bearing on the car's body control at higher cornering speeds. You also feel like you're sitting 'on' the car, not in it, due to the relatively high driver's seat. These all seem like niggles, given the car's overall competence, but they always tarnish my time with the car.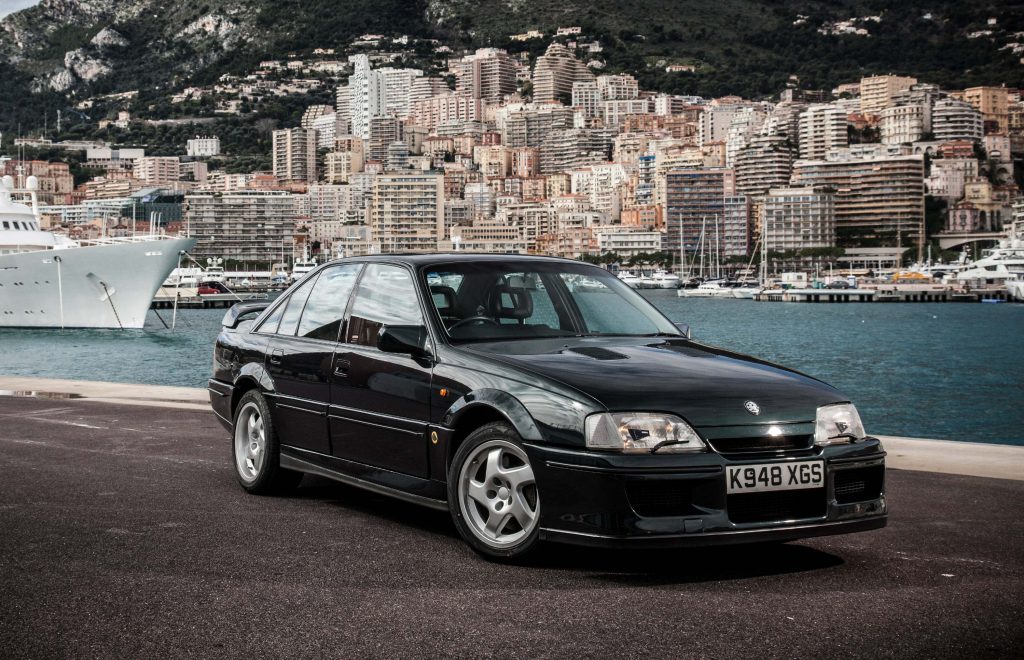 All the same, I'm pleased the Lotus Carlton exists. It was, and still is, a great example of how a large organisation [with the help of a not-so-large organisation. Ed] can produce an extreme, uncompromised enthusiasts' car, and remain unrepentant that they've done so, despite the flak from media – who, of course, dutifully lined up to drive it. And the fact that such a car will never exist again, makes its now £100,000 value totally justifiable.
So if I had one piece of advice to anyone wanting to tick that box and own a Lotus Carlton, it's this. Once you've got the car of your dreams, please don't leave it in a garage with a dehumidifier running and only bring it out for a sunny Sunday morning potter. Book your place at a VMax 200 track day, and see what the car can really do.
Read more
The Monteverdi 375/4 Swiss super saloon was born out of a bust-up with Enzo Ferrari
The BMW M5 E39 may be even hotter than we thought
Class of '22: Ford Escort RS Turbo Mk4