Editor's note: Welcome to Icon vs Underdog – a series where we look at whether you can find the thrills of an iconic but expensive classic hero in a more attainable package. If you have suggestions for comparisons, add them to the Comments and we'll get to work… James Mills
It's all about the thirty-sixes with our latest Icon vs Underdog comparison, with the E36 generation of BMW's M3 lineage, and the Mercedes C36 AMG, based on the W202 generation C-class.
How much is your car to insure? Find out in four easy steps.
Get a quote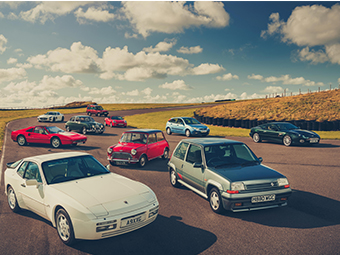 Launched in the first half of the 1990s, the pair were contemporary rivals, each fielding a high-revving inline six-cylinder engine, rear-wheel drive, and flying the flag for each marque's performance capabilities. And unlike their respective predecessors, these 1990s sports saloons no longer had to serve as homologation specials for BMW and Mercedes' racing campaigns – so each offered a little more refinement and luxury with their increased performance.
The Mercedes is undoubtedly the underdog here, not just to the M3, but also the C43 and C55 that followed it, their V8 engines laying the template for many of the AMGs that were to follow. So with the help of Hagerty's valuations experts, here's a look at how E36 M3 and C36 AMG compared both in period and today.
Potted history: E36 M3 and C36 AMG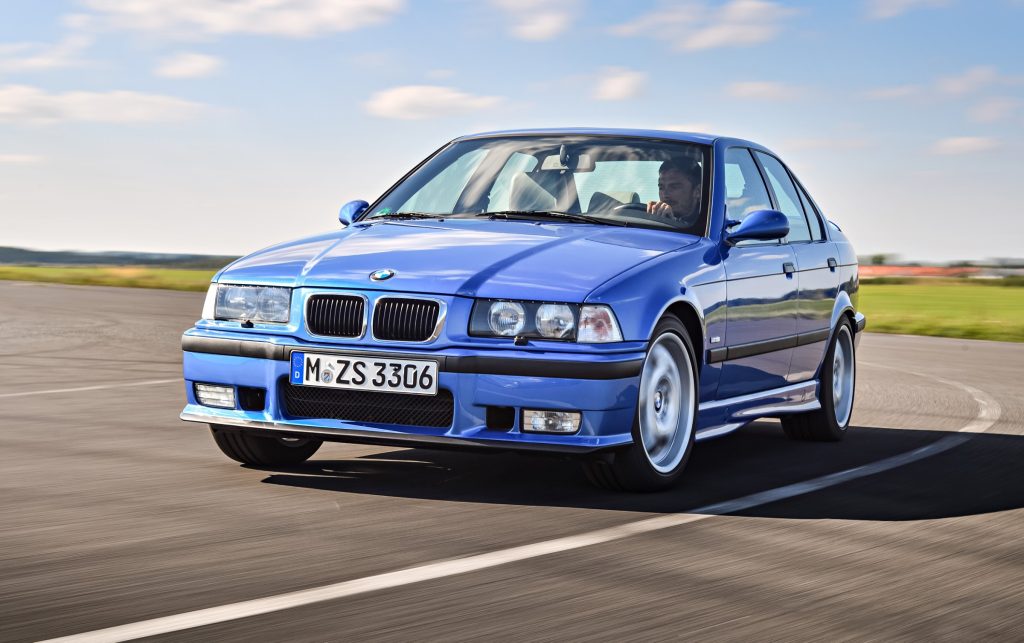 It's easy to forget today, but the E30 BMW 3-series was feeling distinctly long in the tooth as the late 1980s and early 1990s dawned. While still competitive it was no longer a guaranteed group-test winner in the 3-series tradition. The E36 3-series, when it arrived in 1991, was sleeker, more modern, more practical, and once again elevated the model's standing to something near-untouchable by its rivals.
It was also more mature, which opened up a new direction when BMW came to reprise the M3 in late 1992. No longer a homologation special created to help BMW go racing and rallying, its visuals spoke more softly, but with a 3-litre "S50" inline six making 282bhp, it carried a much bigger stick. Sensing its wider appeal, BMW also offered the car as a convertible, and a saloon.
In 1995, the 3-litre S50 made way for an undersquare 3.2-litre variant, its 321bhp output now making it a genuine 100bhp per litre engine. That put it in the rarefied company of cars like the McLaren F1, and the Honda Integra Type-R released that same year in Japan. A motorsport-style single-clutch automated manual, dubbed SMG, was also introduced alongside the standard six-speed manual.
The Mercedes-Benz C36 AMG arrived in 1994, before the M3 got its capacity bump, and holds the distinction of being the first AMG model developed after the turning arm was absorbed by the Merc mothership, but it was in no way watered down as a result.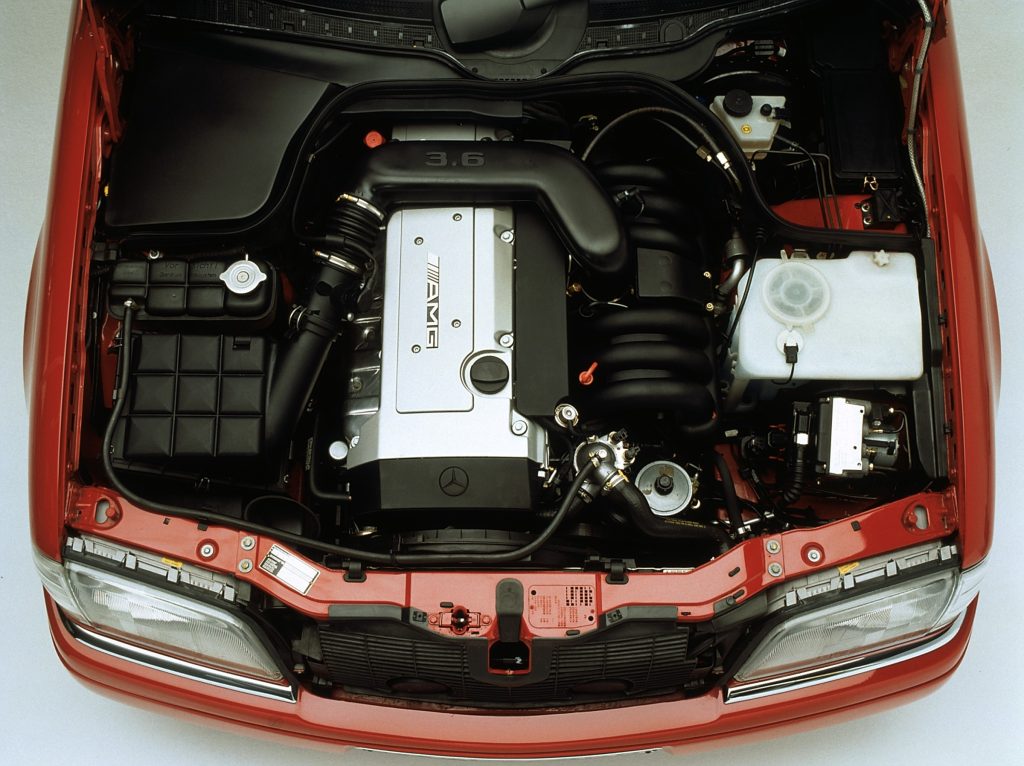 AMG took the 3.2-litre, 24v inline six as found in cars like the SL320 and S320, enlarged both its bore and stroke, and hand-assembled it with forged pistons, new camshafts, and revised engine management for a 276bhp output, through a standard five-speed automatic gearbox and traction control system. These were both rapid cars for the period, the 3-litre M3 reaching 62mph in six seconds flat, the C36 in 6.9, and both nudging a 155mph limiter.
Neither car was perfect – in a February 1994 test, CAR magazine rued the M3's slow steering, the AMG's over-eager and undefeatable traction control, and declared neither as exciting as their E30 M3 and 190E 2.5-16 predecessors, while editor Mills distinctly remembers the C36 running out of brakes on the road, and the E36 being somewhat spiky at the limit. Each was improved in its evolutionary form though, the E36 with its 3.2, and the AMG when it eventually gained a V8, becoming the C43. But both set new performance standards for their era.
Why you'll want one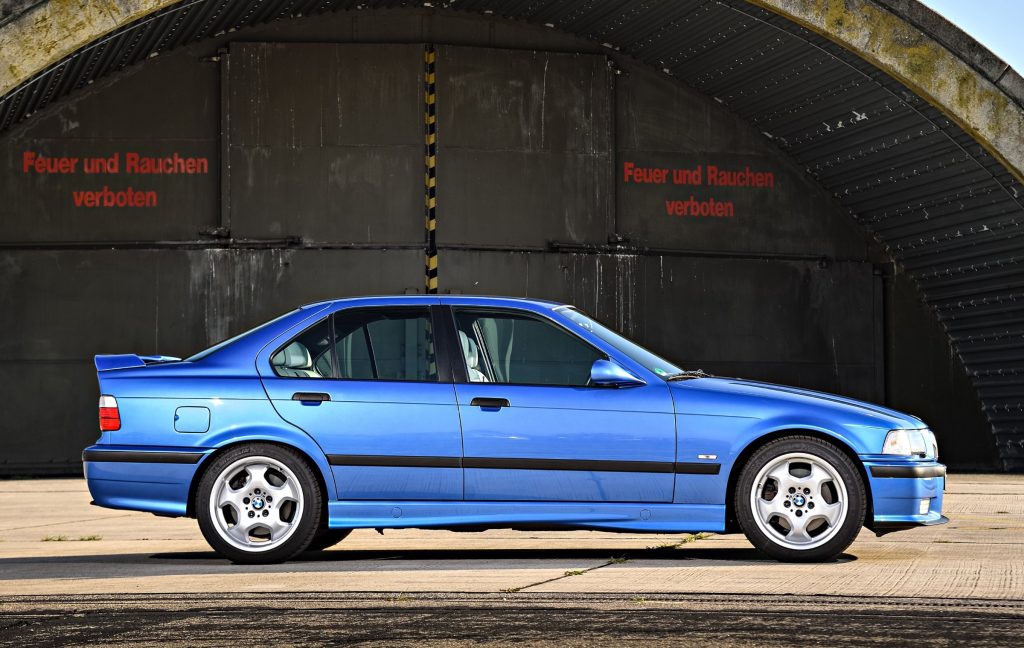 For some BMW fans even the E36 M3 sits in a slightly uncomfortable position in the maker's lineage. That it was undoubtedly more of a GT car than its E30 M3 predecessor was apparent right from launch; that BMW would follow it up with the E46 M3, perhaps one of the greatest cars the M division has ever built, might leave the E36 M3 feeling neither here nor there.
But let's be realistic – it's still an M3, based on one of BMW's most handsome model lines, and while its motorsport involvement wasn't as direct as that of the E30, the reflected glory of wildly successful touring car campaigns has undoubtedly rubbed off on this generation of M3 – something arguably even the E46 couldn't boast.
There's also the small matter, in 3.2-litre form particularly, of that 100bhp-per-litre output, and a chassis that was improved a little over time. An E36 today also feels quite intimate compared to more recent M3s. This is a fun and involving car to drive by modern standards even if some reviews were lukewarm back in the day – and there's an aftermarket out there only too willing to improve on its qualities.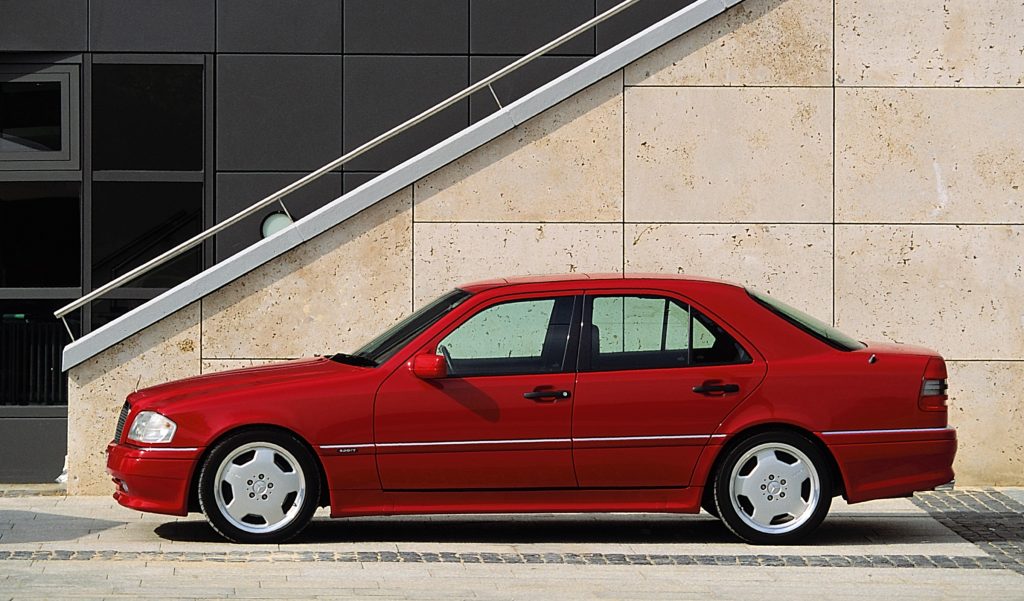 Intimate perhaps isn't a word you'd use to describe the C36 AMG. The W202 always felt more prim and proper than the E36 in period, and the absence of a manual transmission immediately takes it down a notch in driver appeal next to the BMW.
And yet… how good does the W202 still look, particularly in AMG trim with just a hint more aggression, and a set of stout-looking AMG monoblocks [don't be fooled – Ed] squeezed tantalisingly under the arches? The stance is arguably even more touring-car than that of the M3, and some may prefer the Merc's more grown-up approach inside and out.
It's also a car of different character from later AMGs, which is appealing in its own right. That bored and stroked M104 inline six is unique among AMGs in being neither V8, nor using forced induction, and while it needs working harder as a result, that's all part of the car's character. It loved to rev and sounded great hanging out in the last third of the rev range. Treat it less like a sports car and more a rapid, comfortable conveyance, and its appeal only grows.
Values: E36 M3 and C36 AMG
Both are phenomenal cars which tick many of Hagerty's collectability boxes, writes John Mayhead, editor of the UK Hagerty Price Guide. They have low production numbers, top-of-the-field performance for their era, and high-quality production. The M3 edges, listed here in the Hagerty Price Guide, it and consequently has a higher mean value as the car is inextricably linked with the racing success of its E30 predecessor. Also, early AMG cars have been cheap for a long time and so inadequate servicing may have led to some wariness over buying anything but the best maintained.
In terms of their audience, Hagerty's demographic data shows 54 per cent of E36 M3 owners we insure worldwide were born since 1980, against a mean for all vehicles of 28 per cent. Maybe the M in M3 stands for "Millennial"? The C36, meanwhile, is still a Baby Boomer car, with 39 per cent of owners in this range. The median quoted value – which, it's important to stress, is the sum owners ask us to insure their car for, and not the same as values quoted in The Hagerty Price Guide – for the M3 has nearly doubled in the last year, up 82 per cent, while the C36 is up 22 per cent, with the number of quotes pretty stable.
Icon or underdog?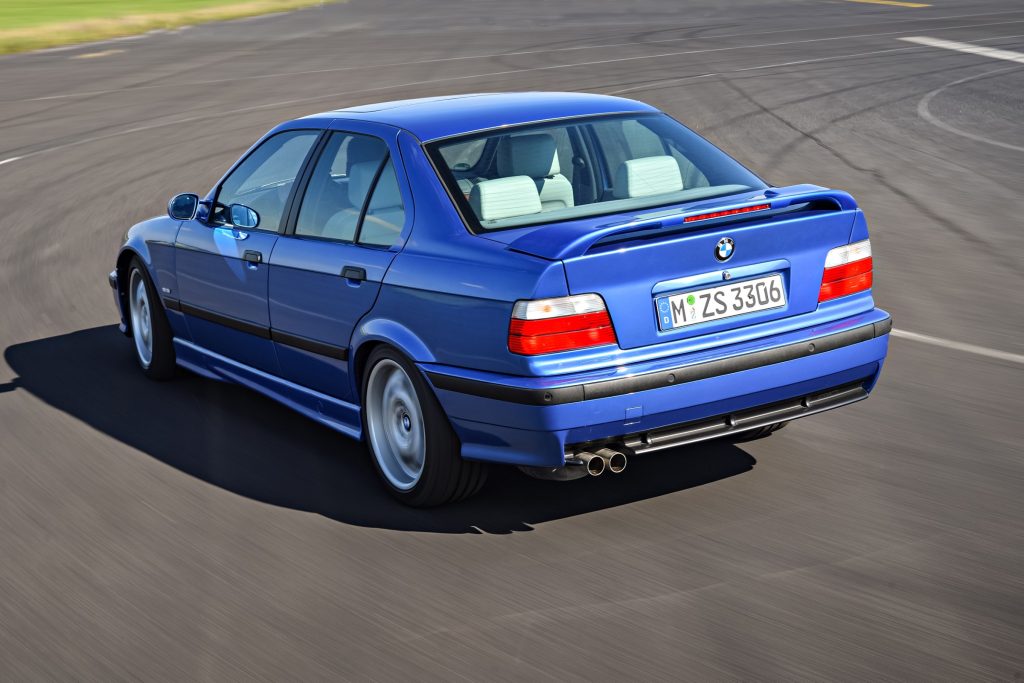 With less of a value delta between our icon and underdog (see the others here) this time around, the final decision is more influenced by personal preference than affordability. You probably already know whether you're an M person or an AMG one, so it's unlikely what you read here will change that.
Instead, consider this a reminder that you need not always go down the obvious route to end up with a car that's both entertaining to drive and satisfying to own. Among 1990s performance cars the M3 is something of a default choice, but the AMG offers a tempting alternative: less focus on 95th percentile dynamics, and more on elegant, refined, considered speed.
If there's one thing to make a note of with both cars, it's condition. If you don't know the seller and the history of the car, then a thorough inspection by a specialist that knows the cars well is vital - the M3 and C36 are liable to have been used hard, both suffer from corrosion (the Mercedes even more so), and faults with each can need expert attention to rectify.
Go in with your eyes open though, and you'll emerge with cars that are not only more affordable than the models they replaced, but deliver higher performance and a more liveable, everyday character too. That really makes both cars icons here.
Future Classic: BMW M3 E46
What you C is what you get: Five generations of Mercedes C-class
Buying Guide: BMW M5 E39 (1998–2003)