Finding a bona-fide bargain in the current classic car world is a hard tack, but the Maserati 3200 GT could well be that rare discovery. While the prices of its contemporary rivals from Porsche and Aston Martin are steadily rising, the 3200 GT seems mired in the same price bracket for the past decade.
Little wonder we included it in our 2022 Bull Market List. We'll come to valuations later, but the cost of the Maserati raises as many questions as it does hopes. Will you be buying a great looking Italian grand tourer at reasonable money, or simply opening yourself up to a world of ongoing expense? Again, we'll come to that.
How much is your car to insure? Find out in four easy steps.
Get a quote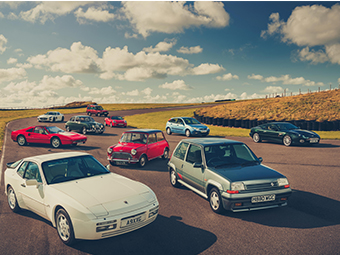 There's no doubt Maserati caused a huge stir at the 1998 Paris Motor Show when it unveiled the 3200 GT. It was styled by Giorgetto Giugiaro's Italdesign, which included the world's first LED rear lights on a production car for the GT's trademark boomerang design. It pressed a much-needed reset for Maserati and drew a very sleek line under the previous Biturbo models that had been floundering for sales. Here was Maserati under the wing of Ferrari and it made a brilliant return to the four-seat GT models that established the company's road cars in the 1950s and '60s. Even the name paid homage to the 3500 GT.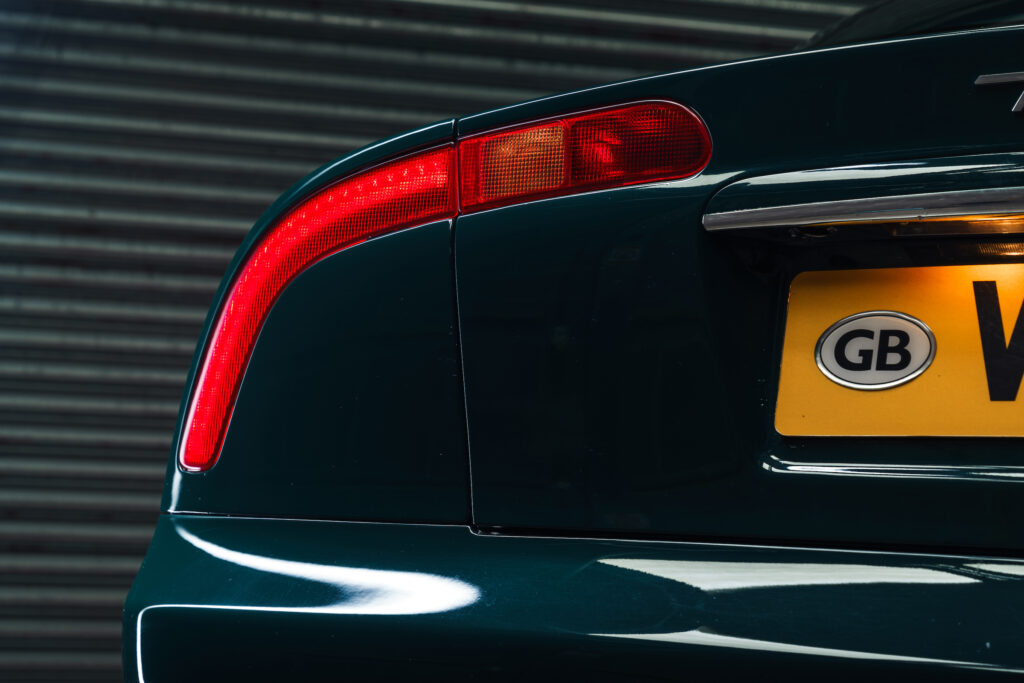 Under the bonnet, the 3.2-litre twin-turbo V8 engine was derived from the unit used in Quattroporte IV and Shamal. However, it was improved to offer 370bhp at 6250rpm, which gave a top speed of 175mph in the 1500kg model with six-speed manual gearbox that cost £60,575 at launch. It covered off 0-62mph in 5.1 seconds, so was more than a match for the Porsche 911, and came with a much roomier four-seat cabin.
Customers could also choose the GTA with its four-speed automatic transmission from 2000, which topped out at 169mph and managed 0-62mph in 5.7 seconds. Following this in 2001 was the Assetto Corsa version of the 3200 GT. It was produced with a greater focus on handling and driving dynamics than the standard car's broader GT brief. To achieve this, Maserati reduced the ride height by 15mm, and fitted firmer springs and front anti-roll bar, and electronically variable dampers. There were also Pirelli P Zero Corsa tyres, brake ventilation ducts, and dark grey or silver finishes its multi-spoke alloy wheels. However, there was no more power or performance.
Maserati produced 259 Assetto Corsa versions of the 3200 GT. Overall, 4795 3200 GTs were built between 1998 and 2002, when the 3200 was replaced by the 4200 coupé and the Spyder that had been introduced in 2001 that used a Ferrari-derived 4.2-litre V8 engine. If the 3200 GT enjoyed only a short lifespan, it put Maserati firmly back on the performance GT map and into the minds of buyers.
What's a 3200 GT like to drive?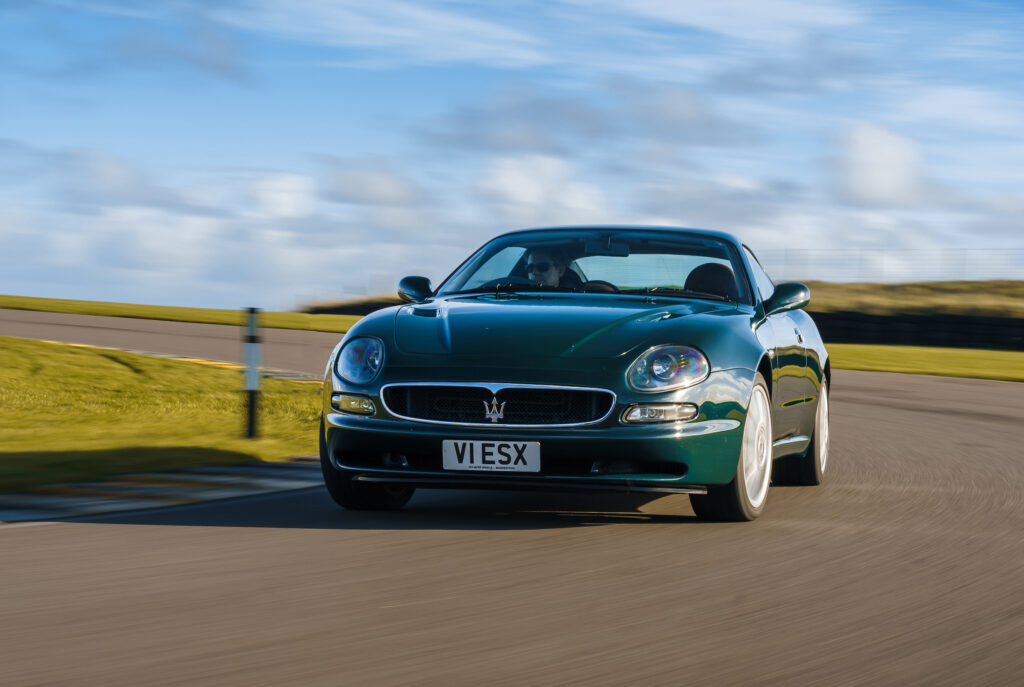 With Ferrari in charge of Maserati during the 3200 GT's development and launch, there was much talk of the trident-badged car being designed so that it wouldn't tread on the hooves of the Prancing Horse. This is why engine power was quoted at 370bhp for the Maserati, deemed sufficiently and conveniently less than the 550 Maranello or 360 Modena.
However, there was always a feeling the 3200 had a bit in reserve and rolling road sessions suggest this engine routinely makes more than 400bhp in standard, healthy trim. This explains why the 0-62mph time of 5.1 seconds for the manual GT, and 5.7 seconds for the auto, feel very modest.
Another reason why these figures might feel like they undersell the 3200 GT is the way the twin turbos come on song. Car makers had got to grips with turbocharging by the late 1990s so they could deliver linear power with little lag. Maserati seemed unconcerned with this approach and both turbos came in with a solid punch from around 2000rpm.
With peak power at 6250rpm, the GT's V8 is happy to rev hard and feels very strong across this band. You do need to take care in the wet or in tighter corners though, as a sensitive throttle makes small movements much more prominent than they are in a Porsche 911 or Jaguar XKR of the same period.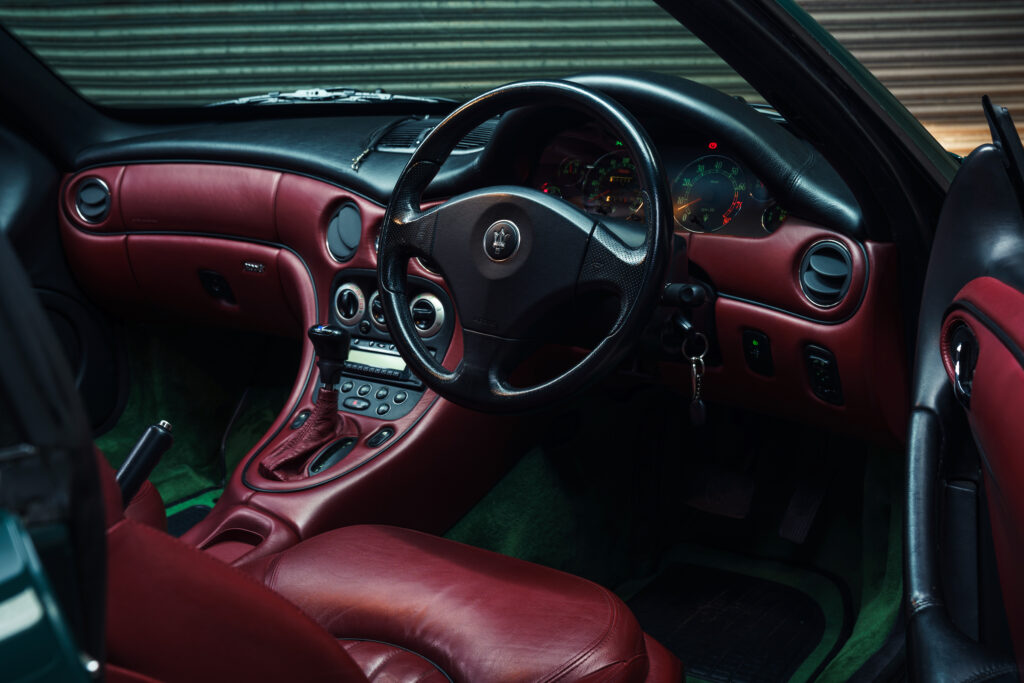 The six-speed manual gearbox has a slightly long throw, but its action is positive and the clutch isn't particularly heavy for a sporting coupé. Maserati also equipped the GT with excellent brakes, so stopping is never a worry. If you want an easier life in general, the four-speed auto is smooth and suits the grand touring nature of the car well. However, the sharp response of the steering is more suited to back road raids and it takes a little getting used to its rapid turn-in to corners.
Once accustomed to the keen feel of the throttle and steering, you can enjoy the supple suspension of the GT. It rides very well on battered surfaces, while refinement is also good inside the 3200 for long distance drives. Add in a cabin that is much better built than previous Maseratis with instruments and Fiat-sourced controls laid out in a logical manner, and the GT is a decent bet so long as you're happy with the slightly over-stuffed feel of the driver's chair. In the back, there's space for two adults, while the boot is generous enough to deal with holiday luggage.
How much does a 3200 GT cost?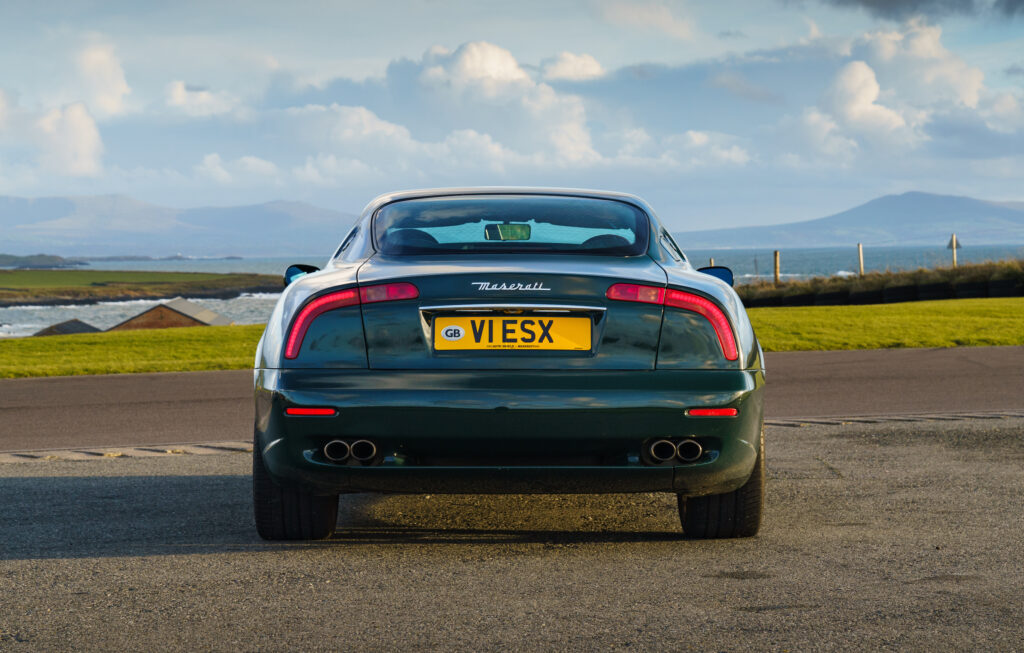 Root around in the lower reaches of the classified ads and you'll still find Maserati 3200 GTs for £10,000, which is reinforced by the values listed in the Hagerty Price Guide, which you can browse via this link. These will be cars capable of daily use without worrying too much about cosmetics that will almost certainly show some wear and tear. However, a careful check of mileage and service history is required to avoid cars that have a misspent past.
Spend another £5000 and you're into the heart of 3200 GT territory. This sum will get you a very clean, usable everyday car or something to enjoy at the weekend and take pride in when parking up at a cars 'n' coffee meet. Another £5000 on top of this moves you into the best cars from dealers that will have lower mileages and full histories. A £20,000 budget will also comfortably put you behind the wheel of a an Assetto Corsa version of the GT in very good shape. Beyond this, only the absolute best examples will break the £25,000 barrier from recognised Maserati specialists.
What goes wrong and what should you look for?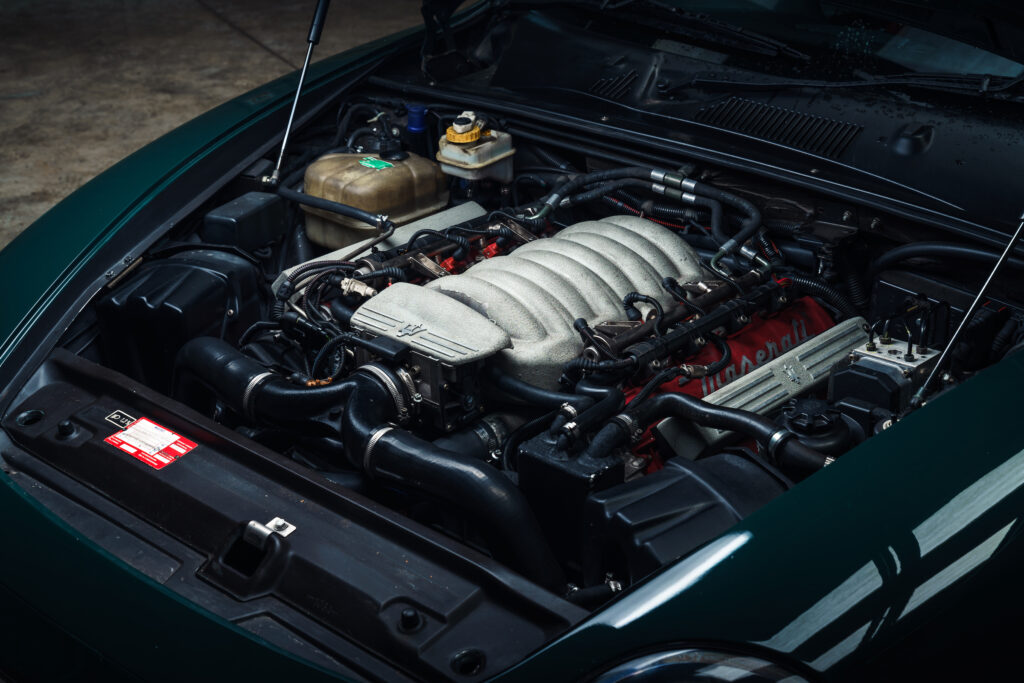 The twin-turbo V8 engine is divine when in full health, but for that you need an immaculate service history. The crankshaft is known to suffer from end float, which can be a £7000 repair bill on its own. You also need to know the regular belt services have been carried out every three years or 31,000 miles, along with the water pump.
There's a chain at the rear of the motor that should be changed at 68,000 miles but is often neglected as it's an expensive job. Oil and coolant leaks are other problems to look closely for, and the throttle body can give up the ghost, which will be £1800 from Maserati or around £550 from specialist Bill McGrath who has developed a more robust throttle body that's worth investing in. The good news is the gearboxes in the 3200 GT are robust and just need routine fluid changes.
The suspension of the 3200 is much simpler than the later 4200 model, but you should still inspect for worn bushes. They will show up as play in the suspension with the car jacked up, or as a sloppy feel to the handling and steering during a test drive.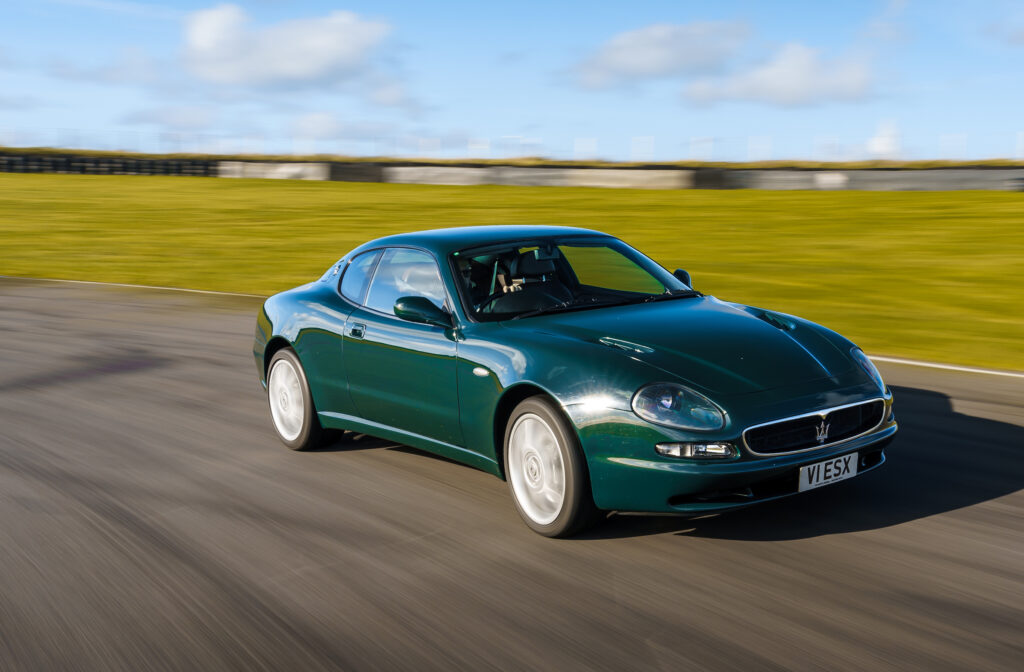 Sorting worn front suspension can cost around £2000 as the front lower ball joints are only available with a new wishbone. The brakes last well in normal driving and replacement front discs are about £320 for the pair.
With the bodywork, the boomerang rear lights are tricky to find replacements for and very expensive, so reckon on £1500 for a pair of used items. The headlight inner panel is colour-matched to body, so make sure they are good condition.
In the cabin, make sure the air conditioning and electric windows work, and check the car comes with its red master ignition key. This is needed to programme any replacement electrical parts that are coded to the car. Damp carpets point to a blocked drain hole or a leaking heater matrix. With luck, it will be the former as a leaky matrix requires taking the entire dashboard out to effect a repair. Lastly, feel the steering wheel's leather in case it's gone saggy and bunched up. If it has, it will need to be retrimmed.
Which is the right 3200 GT for you?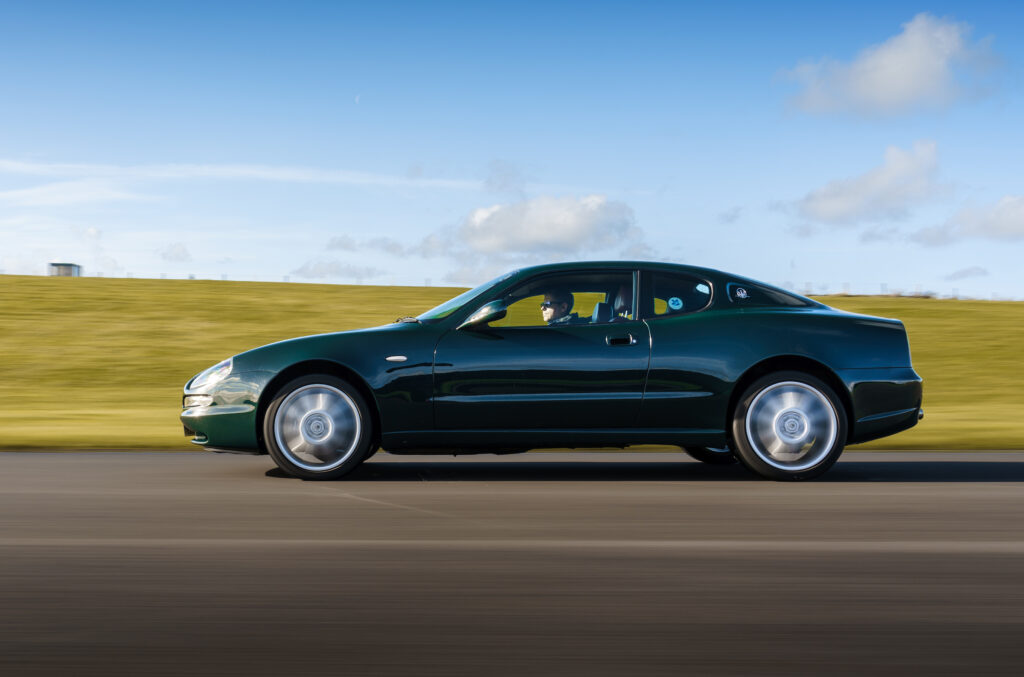 The key decision when choosing a Maserati 3200 GT is picking between a manual or automatic gearbox. This has quite a bearing on how the car feels. With the manual, the GT is a more sporting car, while the auto lends it more of a laid-back approach. There are more 3200s with the automatic gearbox, but we reckon the manual is the one to have for its greater driving engagement.
If you want a right-hand drive Assetto Corsa, only 75 were officially imported to the UK, making it a rare car. There are usually a few for sale and prices are not much more than for the standard car, unlike with special edition Porsche 911s. This is the best 3200 GT thanks to its sharper driving manners without upsetting the car's ride quality, and later GTs were better put together than cars from early in the production cycle. We also reckon the Assetto Corsa will be the 3200 GT most sought-after in years to come.
Read more
Buying Guide: Alfa Romeo GTV6 (1981 – 1987)
Maserati's barking Barchetta
Cars That Time Forgot: Maserati Quattroporte II