Prince Charles generally these days steps from the back of a Bentley or a Range Rover, and if any car keys are ever held in the royal mitt then they're on the softened leather keyfob of that wine-powered Aston Martin DB6 Volante of his. You'd never have him down as Mr Sensible in the car-buying stakes, asking his footman to flip the inky pages of What Car? for his Royal Highness's perused.
Still, in May 1981 he presented his fiancé with probably the best-value, most up-to-date small hatchback his country then produced. For the uncrowned head of the Sloane Ranger tribe – the demure young aristo with that colossal lampshade of hair and pearls glinting around her turned-up collar – the five-door Ford Escort MkIII was a token of the esteem in which her future husband then held her. And so it should have been, as it was a 1.6L Ghia, sitting right at the top of the Escort range. On the bonnet was mounted a mascot of a stylised frog, given to Diana by her friend Lady Sarah McCorquodale and rather rich in unfortunate symbolism; one imagines that a chrome toad had proved impossible to find…
How much is your car to insure? Find out in four easy steps.
Get a quote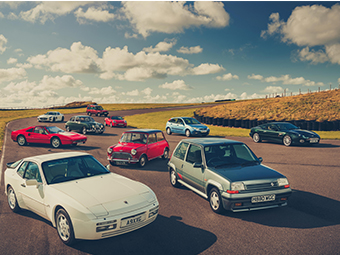 Lady Diana Spencer might have flunked all her O-levels but she did manage to pass her driving test. In the early days of her royal romance, she was often photographed in London streets trying to make her elegant entry or exit from her Austin Metro as the Fleet Street paps shoved their camera lenses into her face.
This Escort was quite the step up. The car had received rave reviews in late 1980. Everything about it was new, from the hatchback design and front-wheel drive to the CVH engine range and the XR3 nomenclature for the sportiest model. This MkIII went on to achieve massive sales, eventually pushing aside the Cortina and then the Sierra as Britain's most popular car in the sales charts. The upper-echelon Ghia edition with its enamel crests, whiff of Italian design flair (actually the MkIII was shaped in Essex and Cologne as Project Erika) and shiny garnishings to wheel trims and window surrounds, would be well beyond most Escort buyers, who would have to make do with a humble 1.3GL.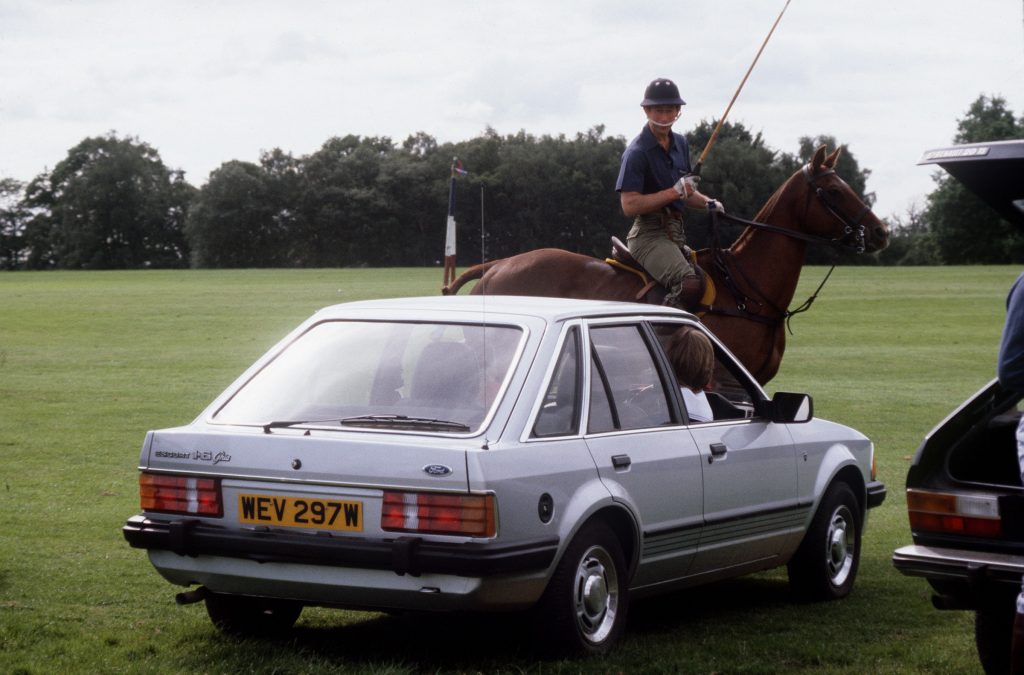 By the time WEV 297W crunched the gravel at Kensington Palace for the first time, the MkIII Escort's poster boy was the fuel-injected, five-speed XR3i, later joined by versions with turbochargers, folding tops and all-white paintjobs with fancy body kits. And the basic design was so enduringly popular that it lasted the entirety of the 1980s, which is more than can be said for the bond between Charles and Di.
One aspect that got lots of attention was the 'bustle' design of the rear end, giving it a stylish look and suggesting the conservative good taste of expensive dressmaking that might have appealed to well-bred young ladies; or perhaps not.
Those were the days when Ford's domination of the British car market was overwhelming. There would have been no shame in most Sloane family circles at Ford ownership. Granada estates made great pony trailer-pullers and Fiestas were still quite chic for London life, although Cortinas were strictly for the plebs and any tuxedoed deb's delight who turned up for a 21st in a Capri would likely have got horrified looks from Mummy and Daddy. Far too flash.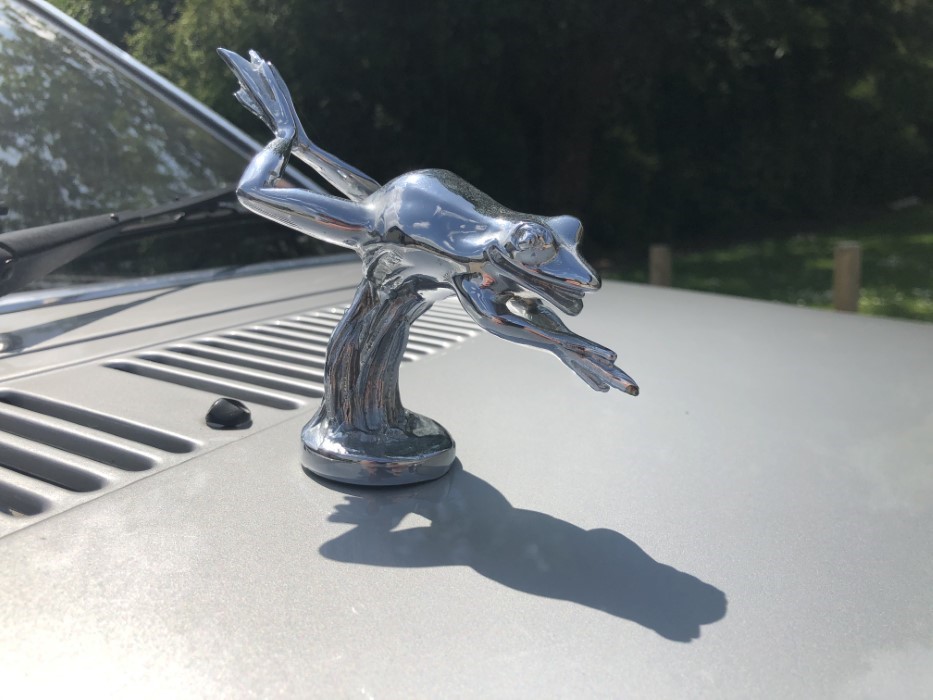 So Diana's Escort was modern, smart and British. She seemed to like it, too, driving the car until August 1982 by which time she was a princess and the infant Prince William's cot was never going to grace the velour of the back seats. For a while, Diana left the driving seat behind, and when she did return to the road it was on her own terms and in cars considerably more ritzy than an Escort Ghia.
Indeed, there would be no long-term place in any Royal garage or mews for the silver Ford. By 1986 it belonged to a Leeds gas-fitter called John Gibson, and two years later its owner was stunned when the executive editor of the Daily Mail Rod Gilchrist turned up at his door with £10,000 in one-pound notes. It was an offer that the wide-eyed Mr Gibson couldn't refuse, as he'd only paid six grand for the car.
"I had had some success suggesting competitions with snob appeal and strong royal connections," Gilchrist wrote recently in The Oldie magazine. "Catnip to aspiring, middle-class readers." The Escort was buffed up with a replacement mascot (Diana kept the old one when she let the car go) and duly given away in a competition that did wonders for the Mail's circulation.
It then changed hands again and for many years its keeper Tina Kirkpatrick used it as her second car. While being an ardent supporter of the Royal Family, she took great personal delight in never telling her friends that it was Princess Di's very own example.
Can you put a price on a piece of posh peoples' automobilia like this humble Ford? Well, yes you can now. In June this year Tina cashed in her investment and the Escort Ghia made £52,640 at auction. It had a surprisingly hefty 83,000 miles on its plastic clock. Then it promptly left these shores for a new life as a star exhibit in a museum in Chile. These old Escorts are pretty rare but there was little national outrage at this artefact from the good times of the Royal marriage was leaving the country.
Read more
Buying guide: Ford Escort Mk1 and Mk2
The Handbook of Sloane Ranger Cars: Volkswagen Golf GTI Mk1
Crash, Bang, Wallop! When Britain's politicians settled their differences in the Lords v Commons car races