Sochaux is an appropriate location for Peugeot's museum. It is not as old as the company itself – in fact, it misses that target by more than 100 years – but with the Peugeot manufacturing plant there founded in 1912, it has certainly been around for a good proportion of the company's history with the automobile.
And as a visitor, your eyes are opened to just how much history Peugeot has. Mercedes-Benz might lay claim to having invented the automobile, but by the time Karl Benz was born in 1844, Peugeot had already existed for 34 years. It began as a steel foundry, then diversified into objects made from the metal; first hand tools, then coffee and pepper grinders, and then in 1880, six years before Benz's Patent Motorwagen, bicycles.
How much is your car to insure? Find out in four easy steps.
Get a quote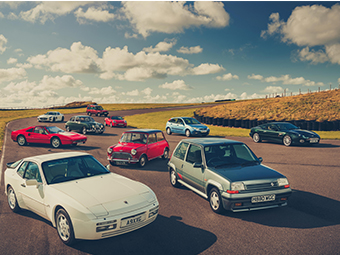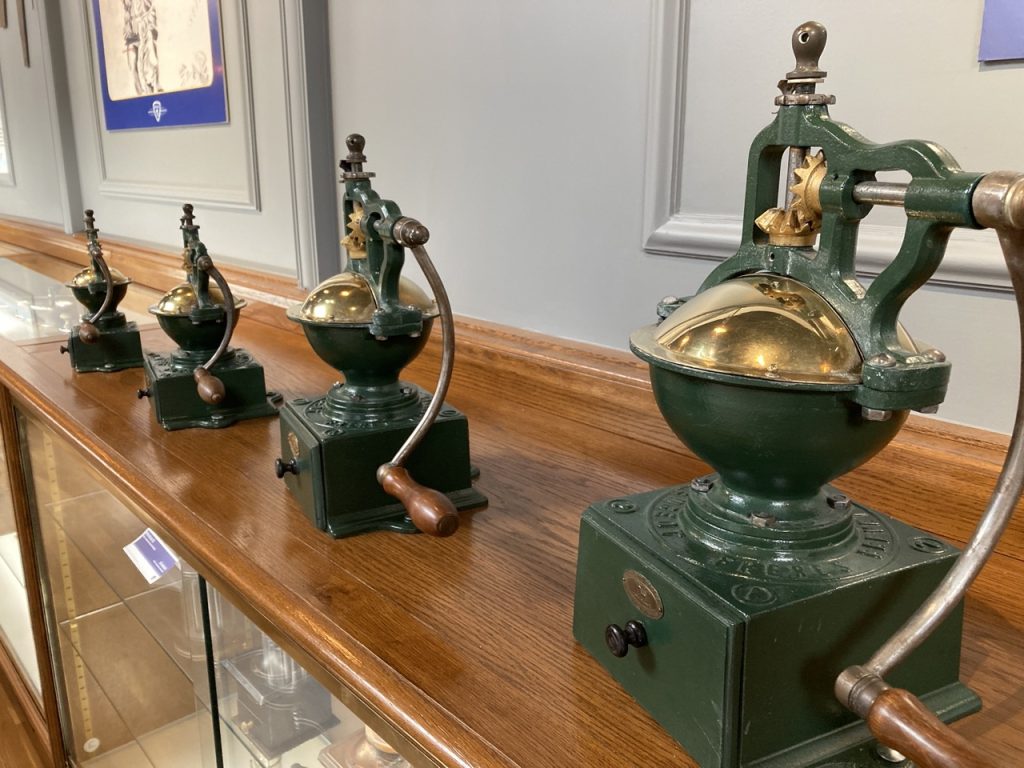 It's these early products you'll see first when entering L'Aventure Peugeot, located adjacent to the Sochaux factory in the far east of France, near the border with Switzerland. It's a unique experience to visit a car museum and not initially see any cars, but it's curious, too, following the surprising similarities from the coffee grinders built by Frères Peugeot through bicycles and then finally onto the brand's earliest automobiles. It's easy to see, for instance, how the precision-cut gears of one of those hand tools might have benefitted early automotive development.
This was my second visit to L'Aventure Peugeot, my first since buying a Peugeot of my own. Call it a homecoming, returning in a Peugeot 106 to one of the factories that used to churn out 106s by the thousand. There are 106s in the museum too, but we need to walk through history a little more first.
Peugeot does have an example of one of its earliest cars on display, a model produced from 1891 until 1894. At the time, buying-in engines from elsewhere was commonplace (Peugeot didn't make its first until 1896), so this one uses a Daimler V-twin. You'll note it's also just a driving chassis, the seat presumably removed to allow better viewing of the car's mechanicals.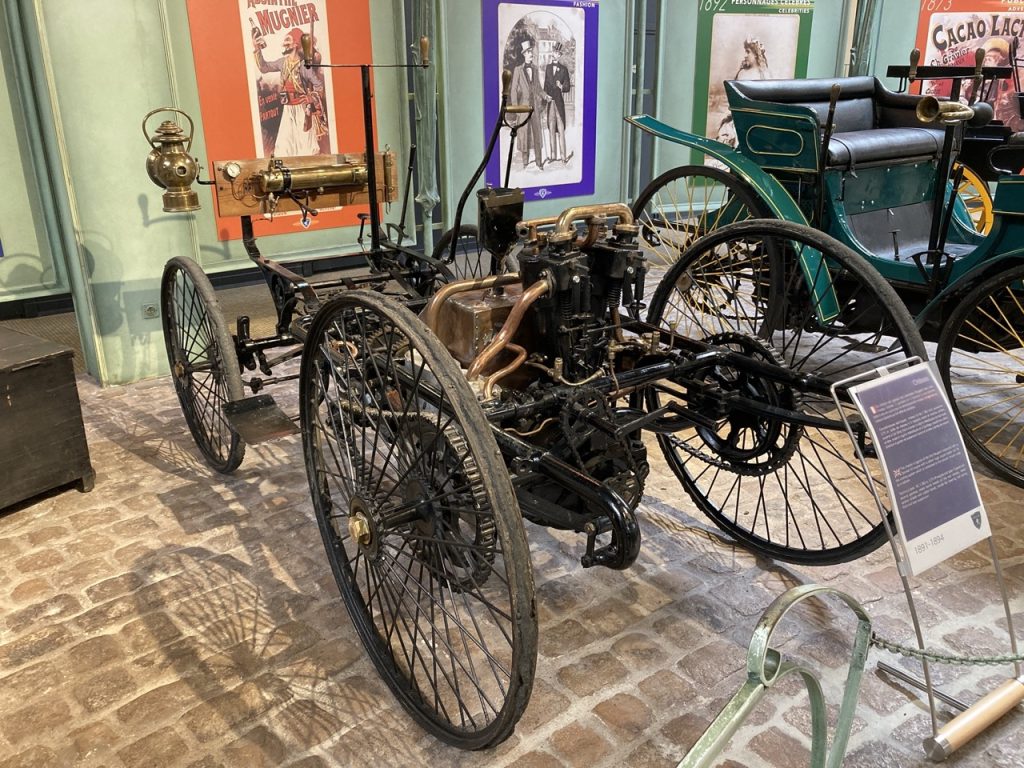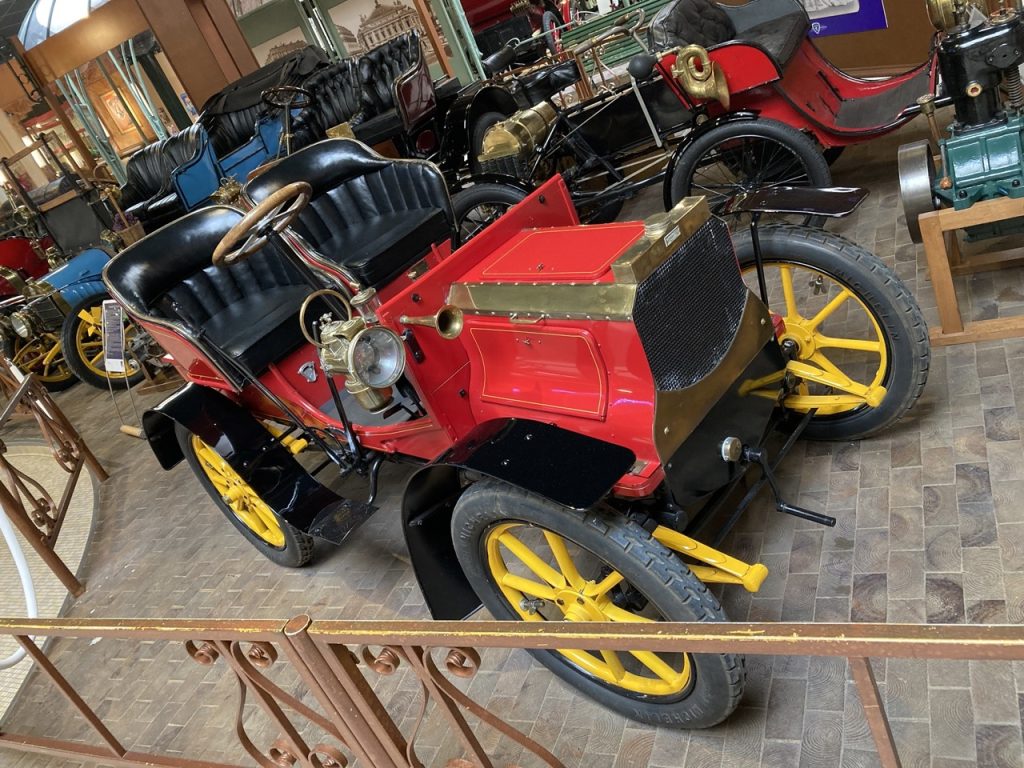 Once past the pepper grinders, the museum walks you through the manufacturer's different automotive eras. Automotive technology improved rapidly in the early 1900s, alongside aviation. The Type 69 'Bébé is a good example of this, making five horsepower from a 652cc single-cylinder, in contrast to the 1891 car's 3.75 horsepower from a 1.3-litre V-twin. It debuted in 1901 – the same year Peugeot incorporated its small-scale motorcycle production under the brand – though the display model hails from 1905. Peugeot also quickly expanded its engine range, even beginning to build six-cylinders before World War 1.
The museum then moves through the interwar years, with examples of later sixes, but also the affordable 'Quadrilette' from 1921, with its four-horsepower, four-cylinder engine. By now, though, your eyes are already being drawn to the astonishing elegance of the 1930s models such as the 601 C, with its folding metal roof (a car Peugeot would briefly reference when it launched the 206CC in 2000), and the 202 and 402, with their headlights tucked behind their grilles.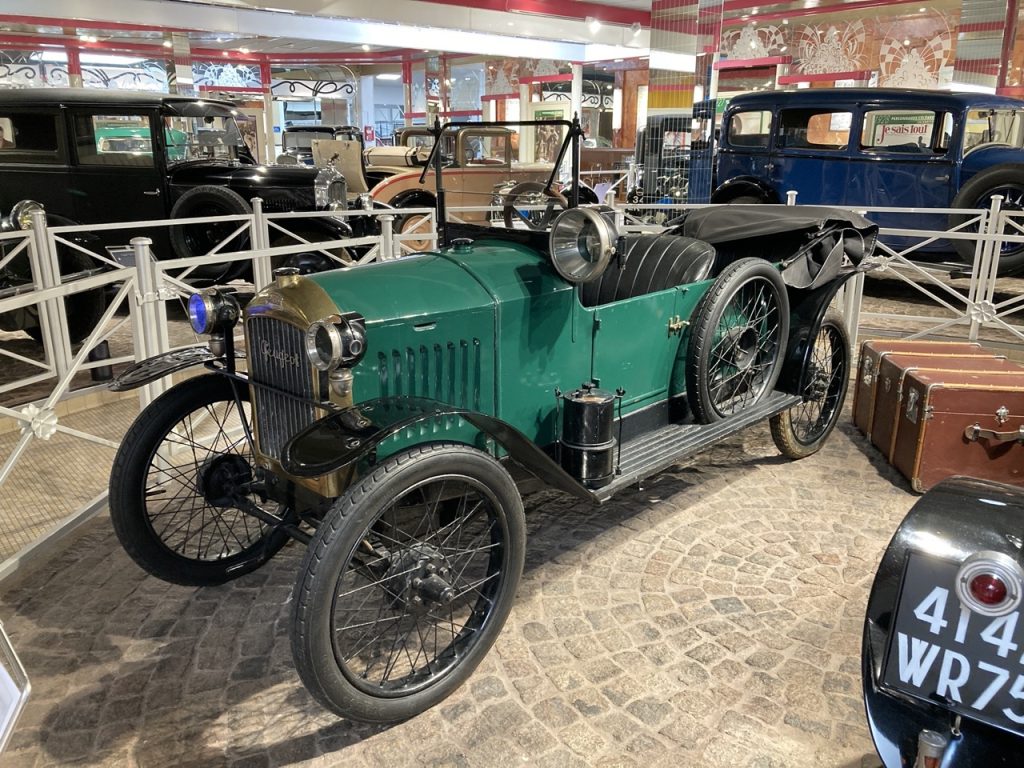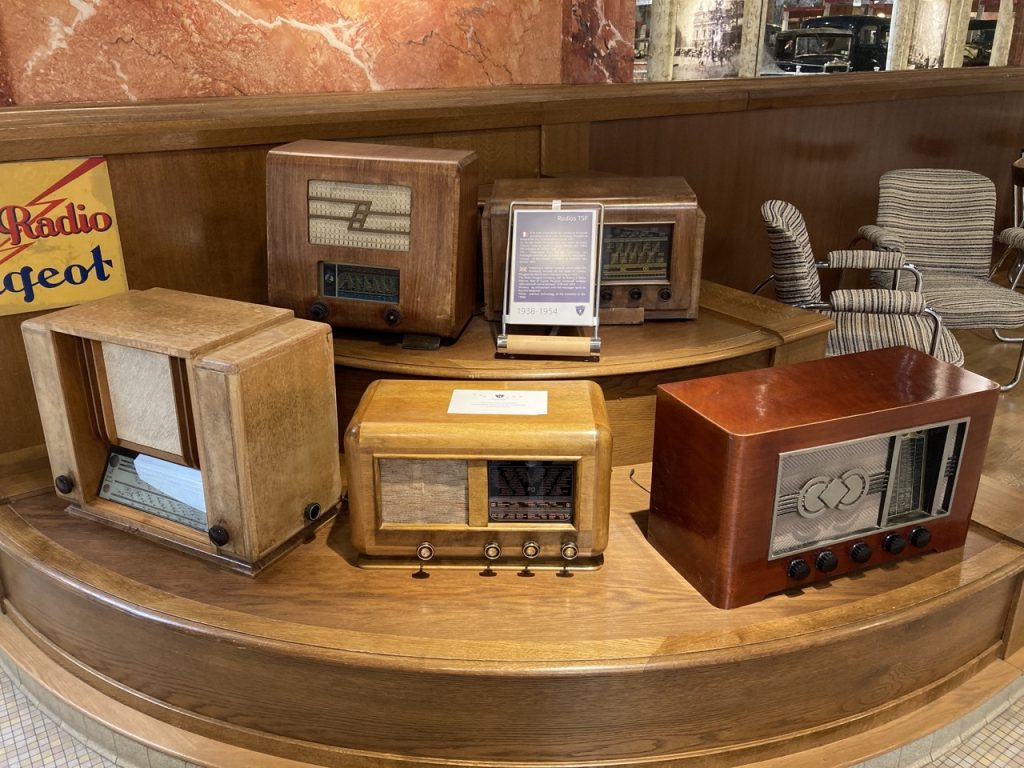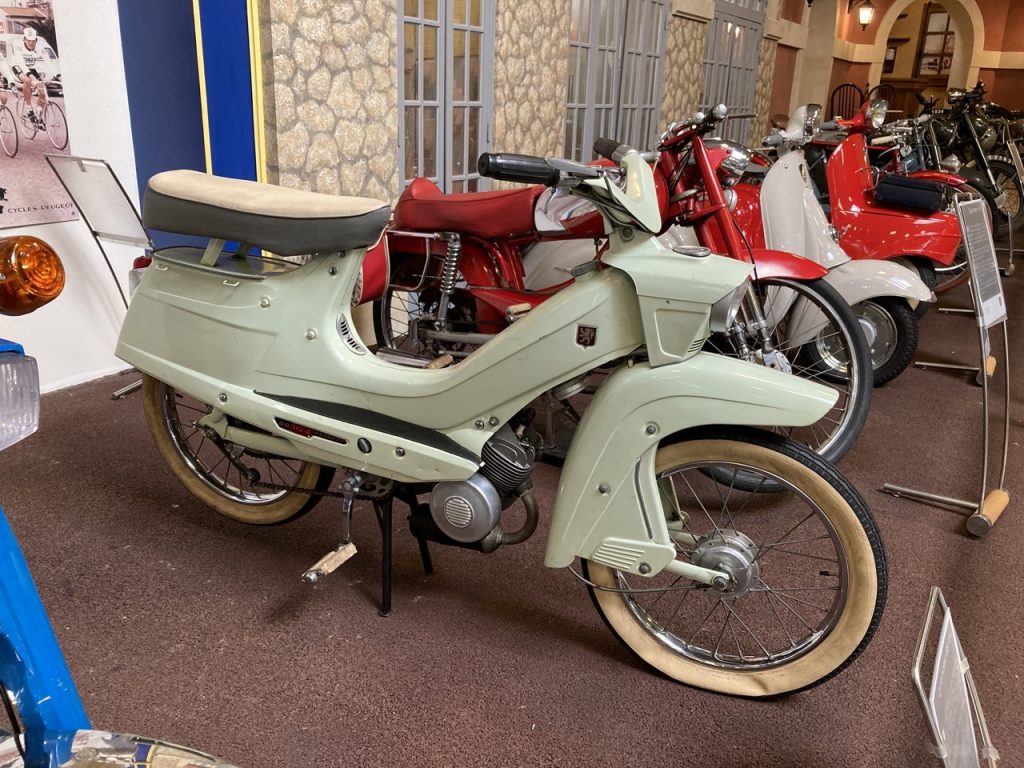 Did you know Peugeot also turned its hand to homewares? I didn't, but the brand started building radios in 1937 and didn't stop until the mid-1950s, while nearby is a stylish chair set. Also handsome are some of Peugeot's scooters and motorcycles; the streamlined 1962 BB 104 seems to come straight from the same pen as some of those chairs and radios, while there are several examples of the 103 moped – a model you'll find all over France, having been produced between 1971 and 2017. We'll take ours in 205 T16 Peugeot Sport colours, thanks.
Talking of the T16, the museum also has a special section dedicated to some of the brand's most amazing competition cars. It's here a T16 takes pride of place near its Dakar- and Pikes Peak–winning 405 T16 siblings, as well as a 306 Maxi and 206 WRC, a 405 Group S prototype, Le Mans–winning Peugeot 905 and 908 HDi prototypes, and several more historic racers.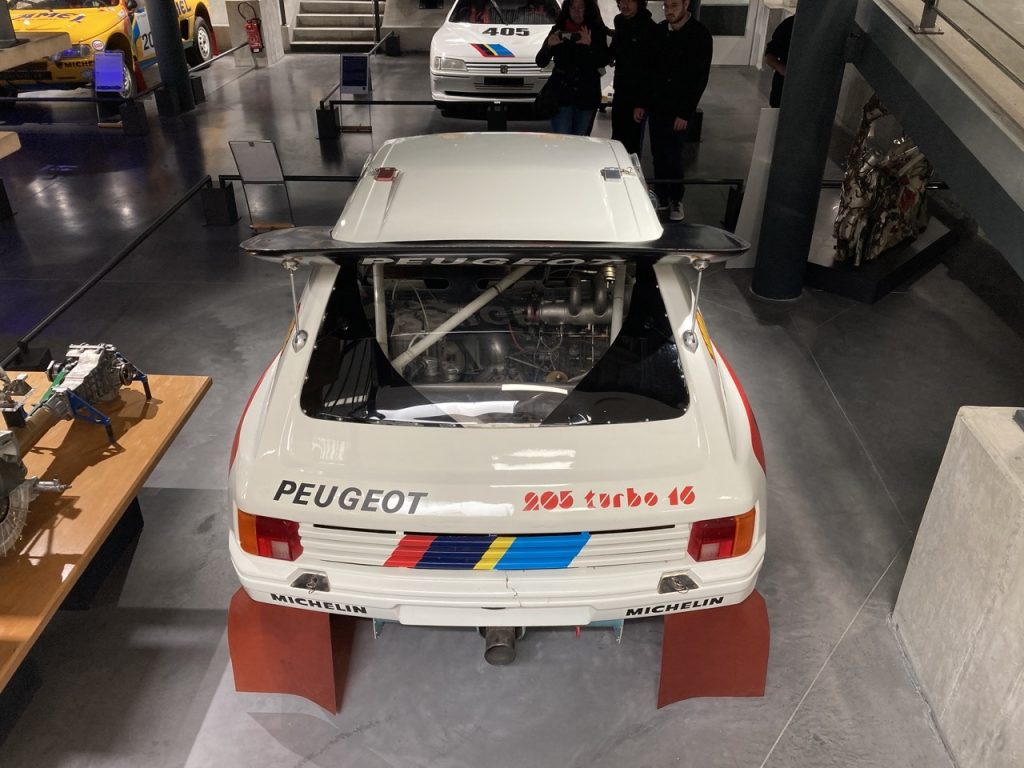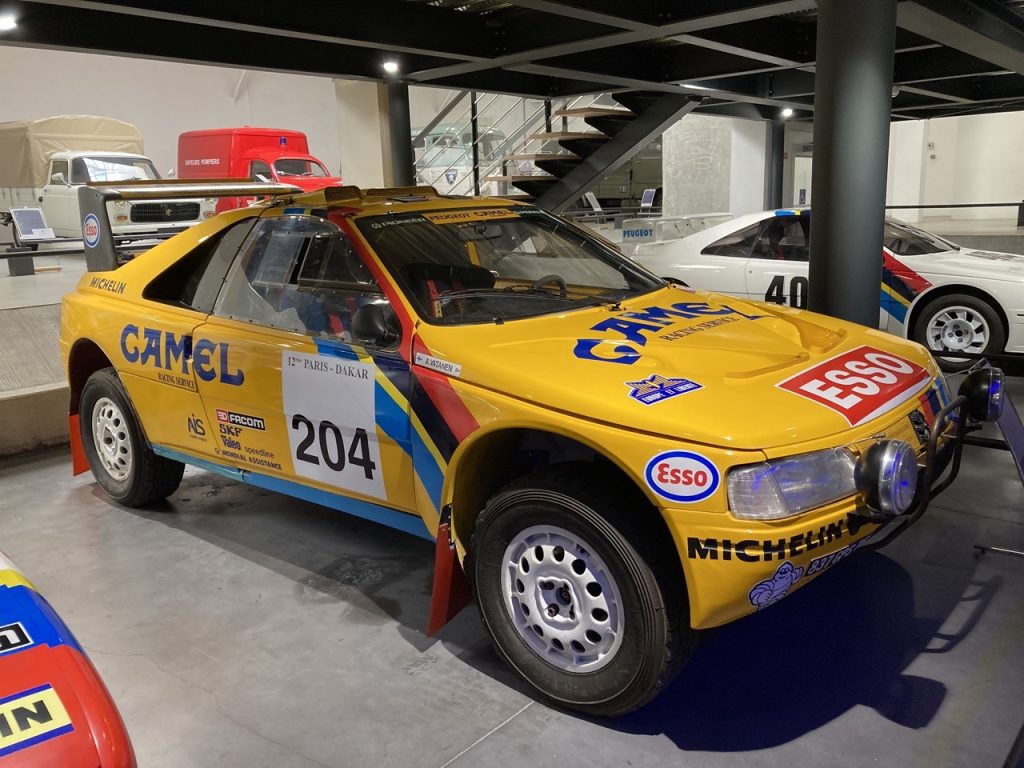 We've covered the tiny Peugeot VLV in more detail before, but follow around from the motorsport section and you'll find it sharing space with a wartime wood-powered 402 'Gazogene' – a response to petrol rationing during the war.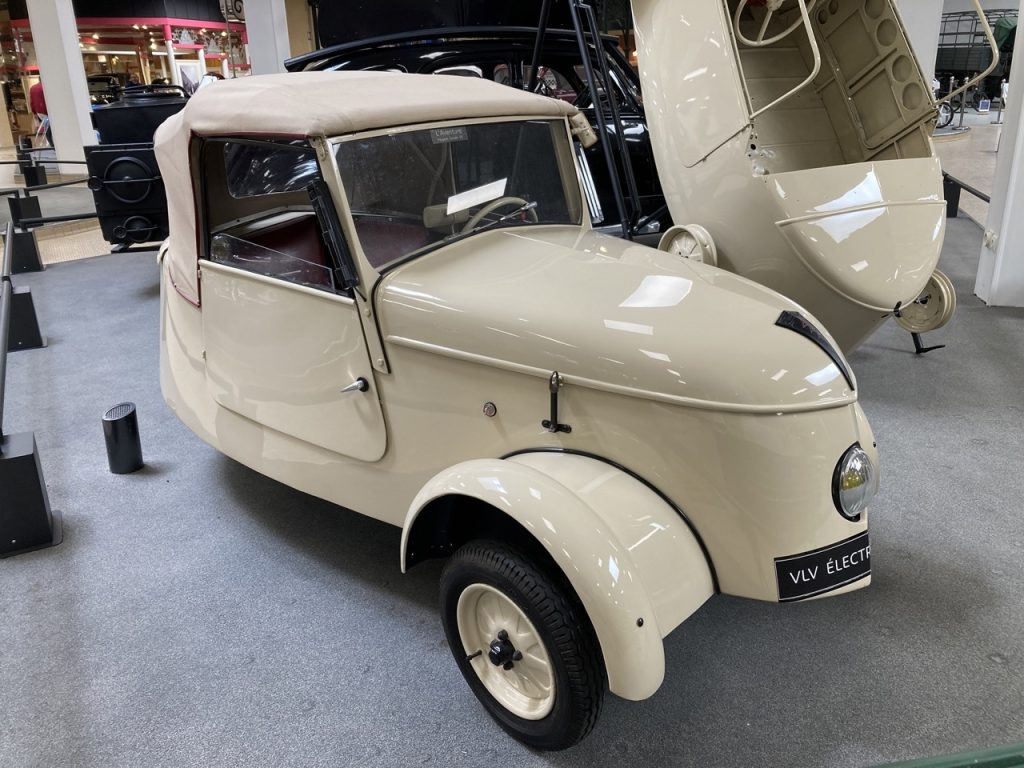 Then there are the concepts. Where many manufacturers' concepts seem to disappear after their motor show appearances, Peugeot retains most, and a lucky few go on display at Sochaux. The Quasar is one of the most iconic Peugeot concept cars, with its 600bhp, twin-turbocharged four-cylinder mounted amidships, while the Onyx is probably its modern counterpart, using a Le Mans–derived twin-turbo V8 diesel. That said, the most striking aspect of the Onyx is its copper bodywork which, depending on when you see it, may be polished to a mirror finish, or have oxidised to a light green.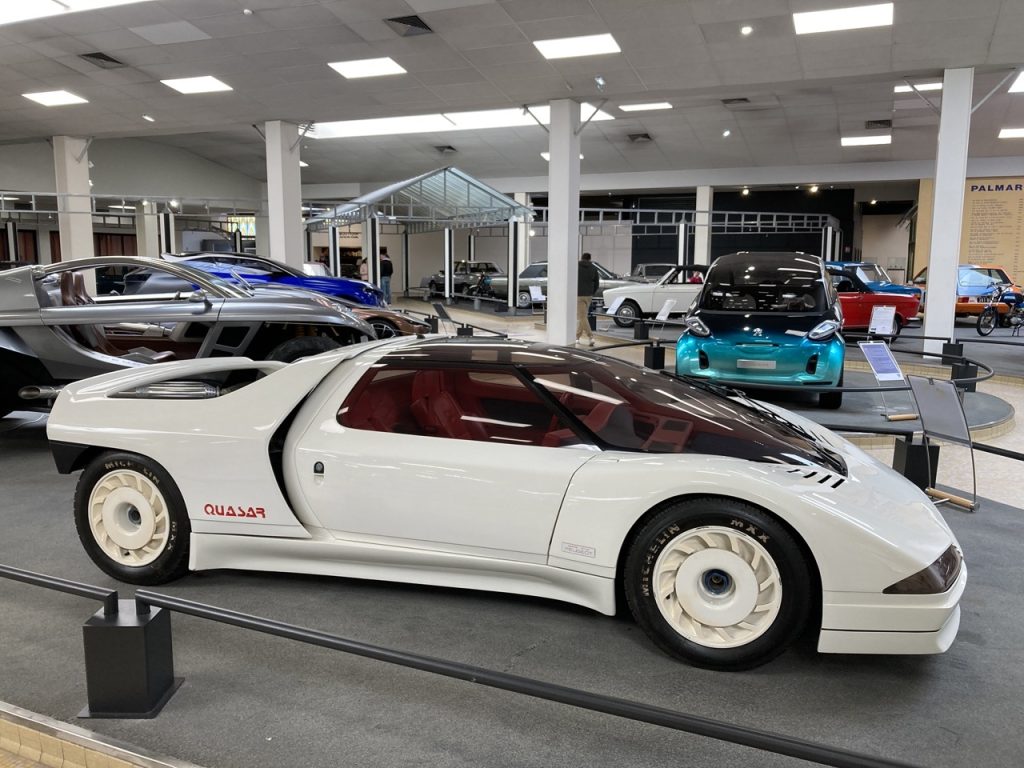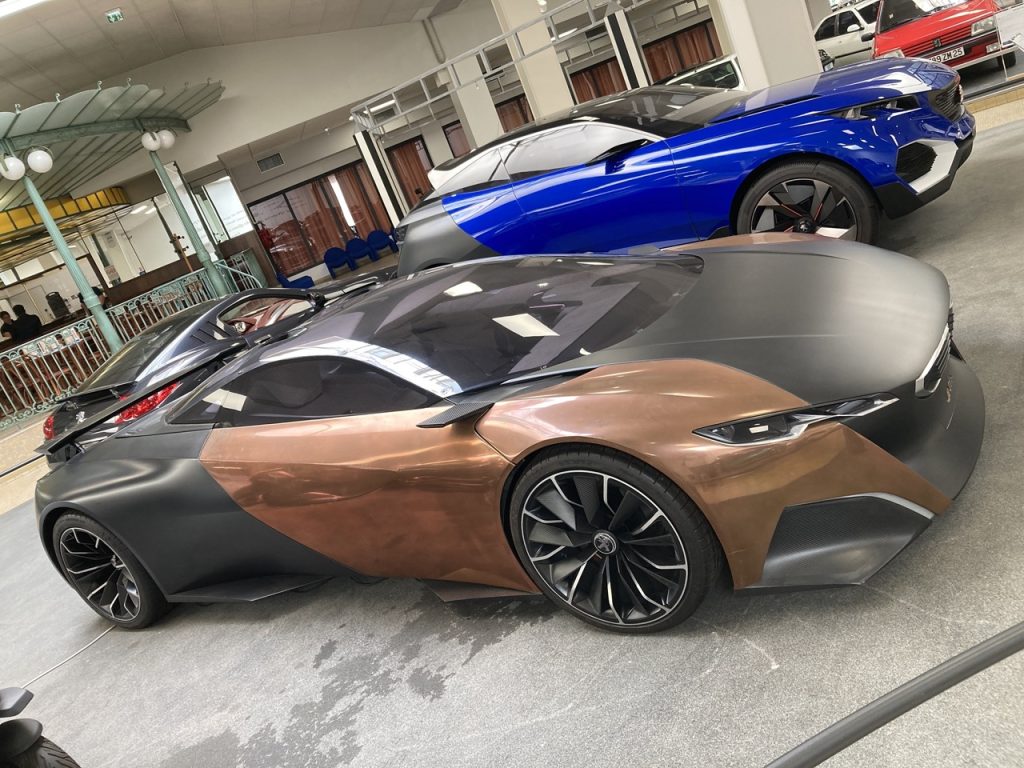 And yes, you'll find a 106 Rallye in the museum, too, albeit in 1.3-litre phase one form, rather than your author's 1.6-litre phase two. Nearby is a bonafide rally version of the 106, the Maxi kit car, alongside another 306 Maxi and a 205 T16, with a beautiful 406 coupe parked nearby.
Several of the exhibits are subject to change, since Peugeot's collection extends well beyond the handful of models on display, but whenever you visit – and whatever you happen to visit in – L'Aventure Peugeot is a window into a carmaker that has far more history to it than sturdy 504s and oversteering 205 GTIs. Adult tickets are only 12 euros, kids of –718 half that, and kids under 7 go free. You can even buy a pepper grinder in the shop…