The Autocar cover line from April, 1980 said it all: 'BULLDOG. It's British – and could be the world's fastest road car'. And it was the word 'could' that suggested so much potential in a car that pushed design, engineering and aerodynamics to extremes seldom seen before in the automotive industry. We'll come to why the Bulldog never made it to production later, but what makes this concept quite unique is the 'what if? factor' which, 40 years later, inspired a team of enthusiasts to try and achieve what the car failed to do back in the day: reach a top speed of 200mph.
In 1977, hitting the 'double-ton' in a road car was ambitious to say the least. The closest anyone had come was Ferrari with its 365GT4 BB, good for a claimed 188mph. But no one else came close. So when Aston Martin's then MD, Alan Curtis, decided that the company needed a flag-bearer to showcase the excellence of its new engineering facility at Newport Pagnell, it seemed only natural that its end game should be the world's fastest production car.
How much is your car to insure? Find out in four easy steps.
Get a quote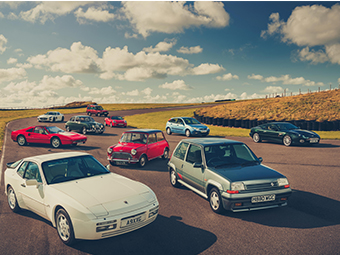 Work started on the Bulldog project (named for the Scottish Aviation Bulldog light aircraft that Curtis owned) in early 1977 under the direction of Mike Loasby and stylist William Towns. However, Loasby's departure to De Lorean soon after, and a change of focus to the recently launched Lagonda saloon, meant that Bulldog was put on ice. When it re-started in 1979, with new project manager Keith Martin working alongside Towns and a dedicated team of six, it rapidly gained momentum, and on 23 March 23, 1980 the car was unveiled at the Bell Hotel, Aston Clinton (where once Lionel Martin, company co-founder, had competed at the village's hillclimb, giving the marque its name).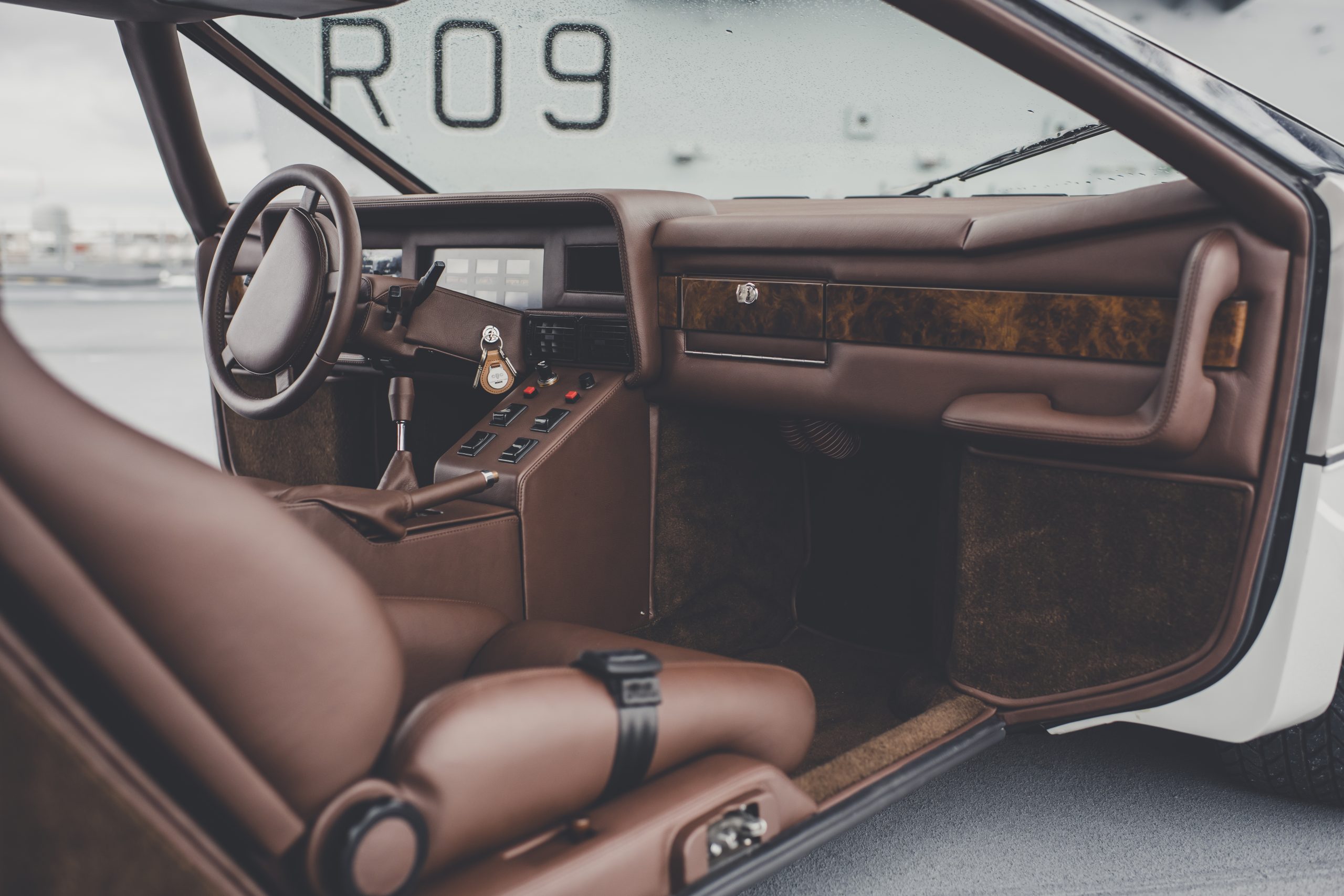 One can only imagine the collective dropping of jaws that day. The Bulldog was without precedent, not only because of the stark elegance of its Towns-drawn lines, but the numbers that it claimed to generate: 600bhp and 500lb ft of torque, plus a theoretical top speed of 237mph. Bulldog used Aston's existing 5.3-litre 90-degree V8, on to which were bolted two Garrett AiResearch T04B turbochargers giving a 50% power-boost. Mounted amidships, the engine delivered drive through a ZF five-speed transaxle to 11-inch wide, 15-inch diameter Compomotive rims bearing 345/35 Pirelli P7s. Lamborghini Countach S apart, no road car wore wider tyres.
While the Bulldog was no lightweight at 1540kg, its chassis was the stiffest ever made by Aston. The main structure comprised 4-inch diameter steel tubing and a massive tri-tube central backbone that ran through the cockpit, widening in the rear to accept the powertrain, while also providing the rear suspension's mounting points. The structure was overlaid with a secondary perimeter frame, clad with steel panels for extra stiffness, before being clothed with its modernist, aluminium body. Suspension was by double wishbones at the front, and a De Dion tube at the rear, eradicating camber change during cornering. And given the Bulldog's hyper-quick, 2 ¼ turn lock-to-lock DB6-based steering rack (imagine that at near-200mph speeds!) stability must have been paramount in the engineers' minds.
That car's aerodynamics gave engineers pause for thought, too. To avoid spoiling Bulldog's low, rakish lines, Towns developed a unique solution to its lighting. A bank of five front lights – three main-, and two dipped-beam – were mounted on a low bulkhead halfway up the nose of the car and hidden by a sliding panel. When they were switched on, the electrically-controlled panel slid back to reveal the bank of lights. And while the Bulldog was extremely low, access to its cabin was surprisingly easy thanks to hydraulically operated gullwing doors, which could be activated automatically, extending to a height of nine feet when fully open.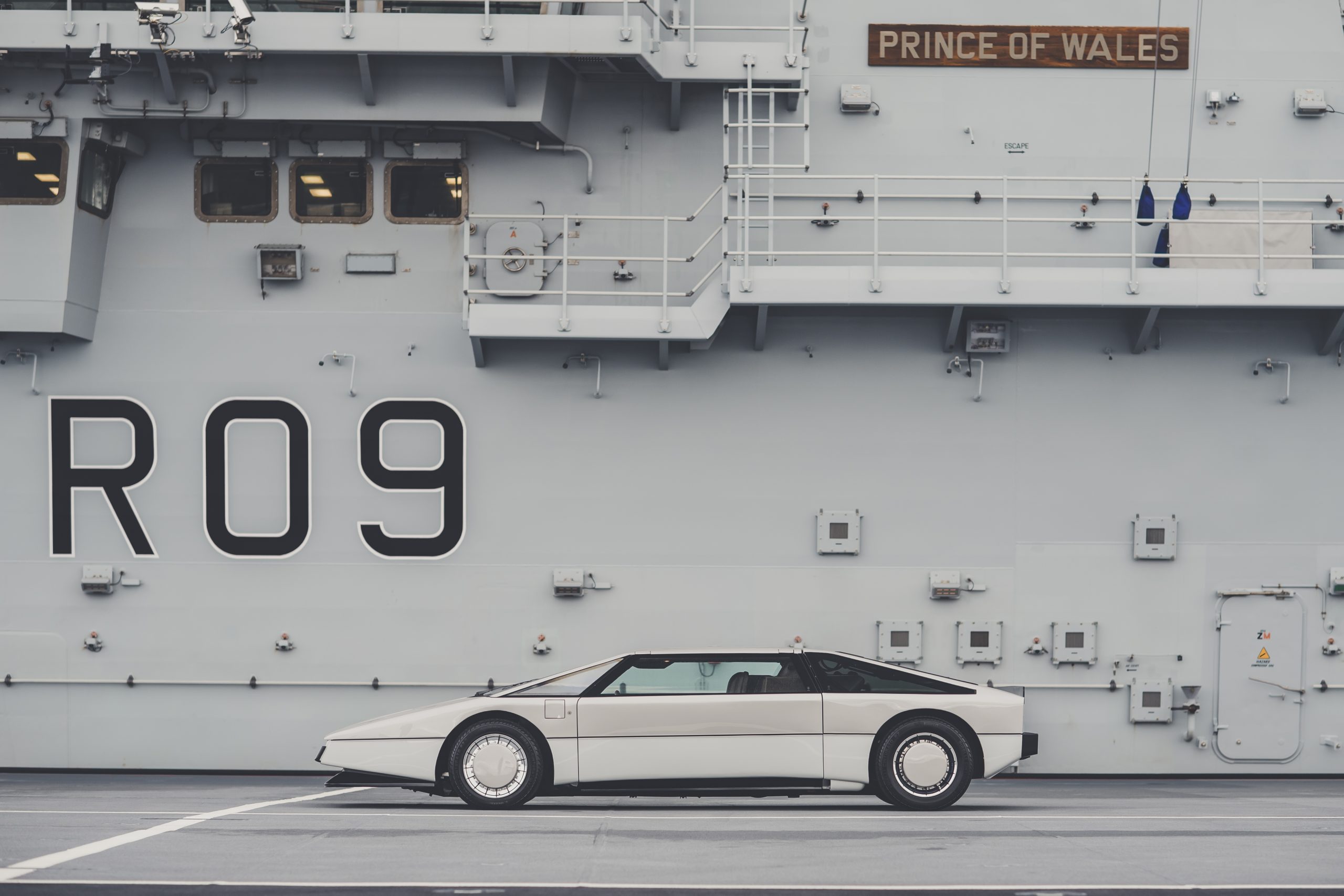 And the cumulative result of all this technology? A tantalisingly close-to-target 191mph achieved at MIRA by Aston's engineers, and the approval of the world's press. Writing for Autocar, John Miles said: 'A shatteringly fast supercar like this embodies a spirit of speed and adventure, and is bound to be a talking point around the world.' And so it was, but alas not for the reasons its creators would have hoped for.
By 1981, Aston Martin was in the financial mire (sound familiar?). Despite a proposed business case for up to 25 Bulldogs being produced, new chairman Victor Gauntlet called time on the project due to the eyewatering cost of productionising the car. The prototype Bulldog was used for a while to test future technologies, before being sold to a Middle-Eastern collector for a reputed £130,000. After passing through a number of other keepers, Victor Gauntlett's son, Richard, has project managed the car's re-birth since 2020, including a nut and bolt restoration by Classic Motor Cars in Bridgnorth. His aim? For Bulldog to achieve the 200mph top speed that eluded it four decades before.
The team says it has called on the services of Darren Turner, the former works drive for Aston Martin, to put pedal to the metal. Here's hoping the Bulldog is finally let off its leash.
Read more