If ever a car deserved to succeed, it was Preston Tucker's pioneering family saloon of 1948. The car was originally going to be called the Torpedo, which was somewhat unfortunate in the immediate post-war years. That name was switched to '48' instead, but that's often seen as interchangeable with the Torpedo moniker. With imaginative styling and engineering, the Tucker was first shown in June 1947, and alongside the predictable offerings from the more familiar American car makers, the Torpedo was a breath of fresh air.
Preston Tucker had worked in the motor industry for years, and was well-connected enough to secure millions of dollars to set up a new car company. He employed the forward-thinking Alex Tremulis, a designer who'd crafted his skills working with the Auburn-Cord-Duesenberg Company, and coachbuilder Briggs-Le Baron. The Torpedo's design included such innovations as a curved front windscreen, disc brakes, and rubber springing for the suspension were promised.
How much is your car to insure? Find out in four easy steps.
Get a quote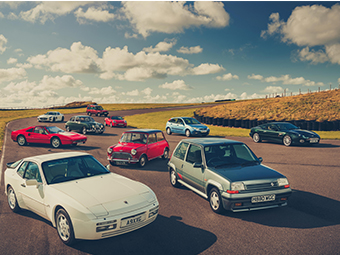 But despite the fact that there was neither the time nor the money to deliver all these promises, the 48 was still bursting with fresh ideas. The central headlamp which turned with the front wheels was something not seen before, and the doors which were cut into the roof to ease entry and exit were also pioneering.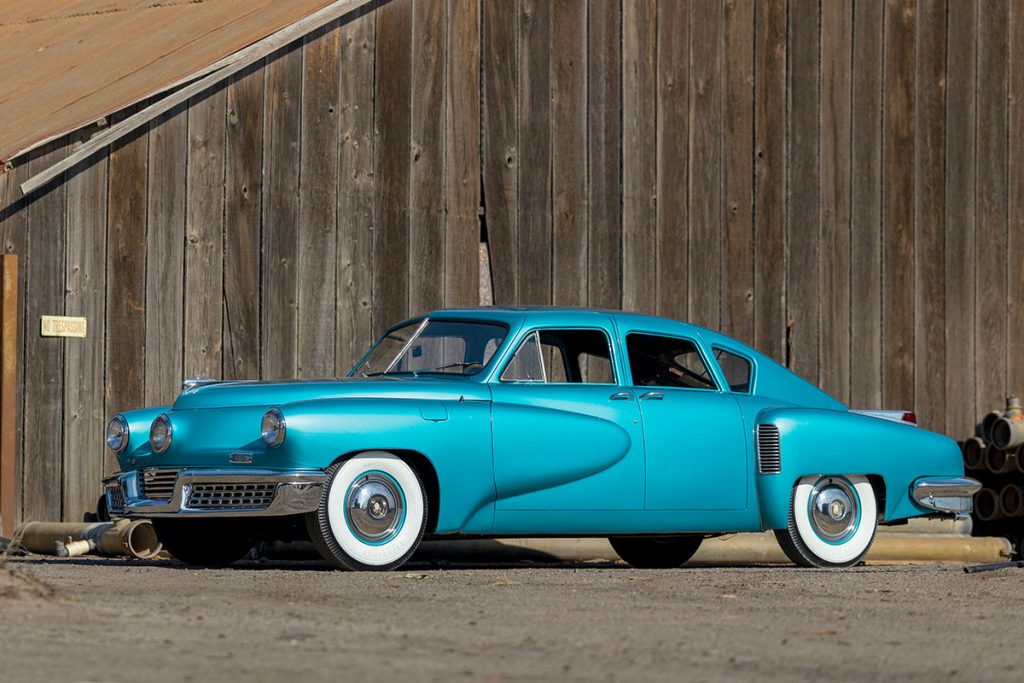 The interior featured seat cushions which were interchangeable between the front and rear, so that wear could be evened out. The engine was positioned behind the cabin and below the rear seat line to ensure noise, heat and fumes inside the cabin were kept to a minimum, while the aerodynamic design (the drag co-efficient was just 0.30) allowed the car to travel relatively quietly.
Safety was also inherent in the 48's design, with recessed or protected controls inside the car, huge bumpers to protect the bodywork, windscreen glass that popped out on impact, and a safety chamber which front seat passengers could dive into if a collision was imminent.
The engine wasn't like any powerplant fitted to any other car. At launch it was going to be a 9.7-litre (592 cu in) engine developed from a helicopter unit. Although the original unit as used in helicopters was air-cooled, a sealed water-cooling system was devised for the powerplant's new application – something that had never been done before on a production car. A bespoke automatic transmission was promised, named the Tuckermatic, and with such an advanced specification on offer, 300,000 orders were soon waiting to be fulfilled.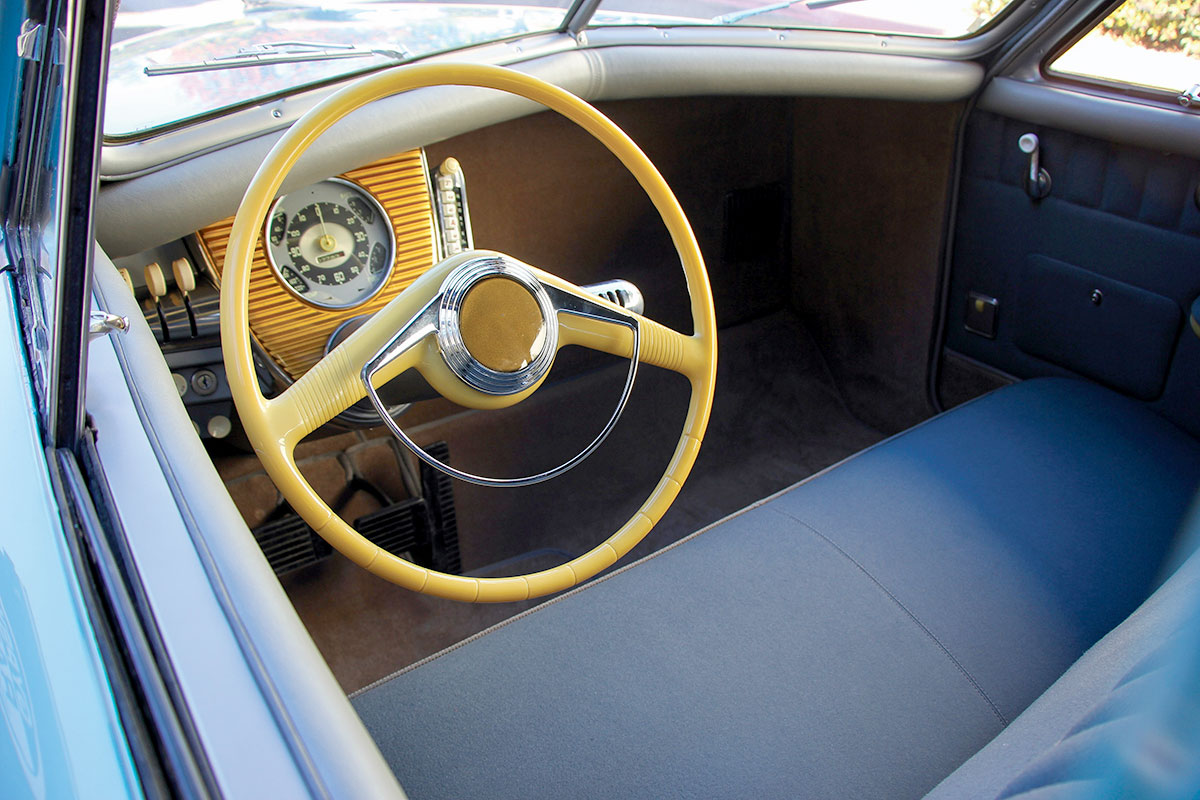 But making everything work proved more of a challenge than Tucker had anticipated, and as a result he had to substitute the originally specified 9.7-litre (592 cu in) engine with a 166bhp 5491cc (335 cu in) flat-six unit sourced from Air Cooled Motors. Not only that, but the Tuckermatic transmission was also dropped, to be replaced by an off-the-shelf version from Cord.
All these new features added to the car's bulk and the Torpedo weighed in at an enormous 1909kg. But despite this, it could still sprint from standstill to 60mph in 10 seconds and reach 120mph, thanks in part to its aerodynamic shape. It could even achieve 20mpg at a steady 55mph; something the saloons produced by other American corporations couldn't match.
Even though the initial prototype was ahead of its time, it still wasn't the car that Tucker had promised his investors or his customers; when unveiled the car was set to cost $1000, but this quickly spiralled to $4000 once the initial pre-production cars had been built. Just the one prototype was unveiled in June 1947, but it had been hurriedly put together and was riddled with problems as a result. The media jumped onto this and a stream of negative coverage ensued.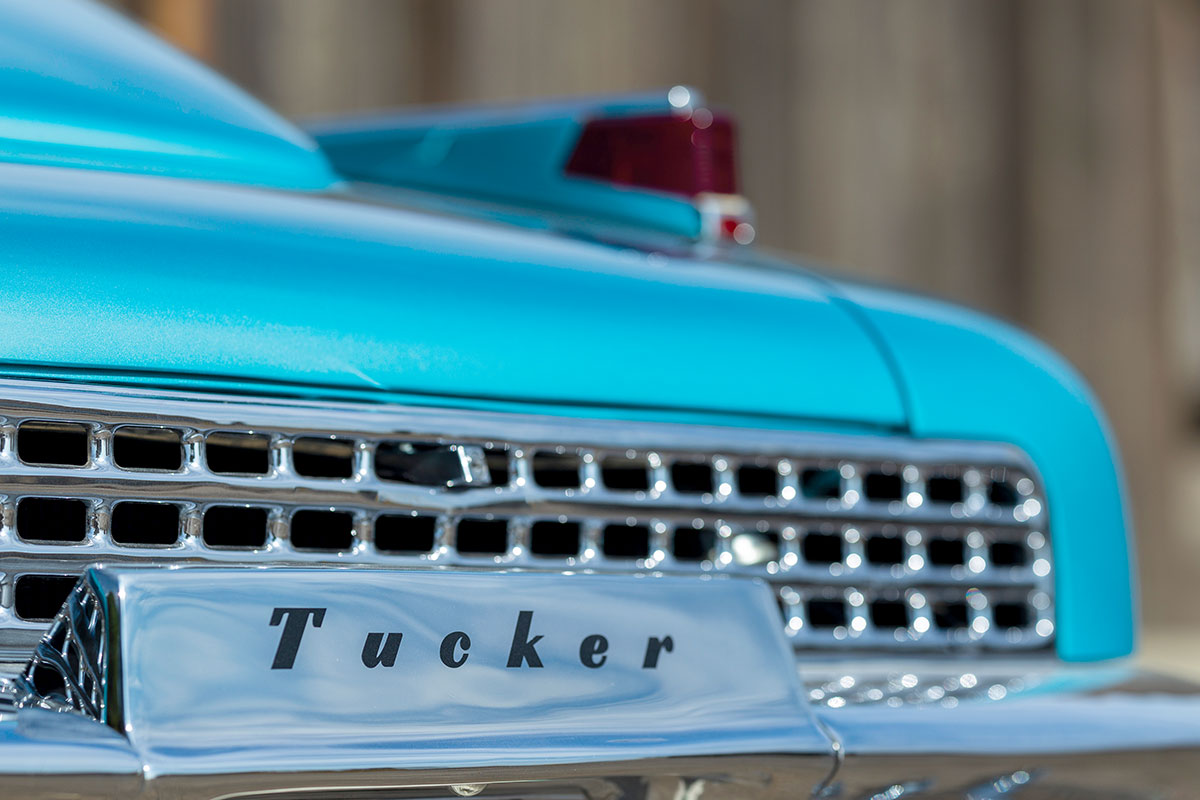 In a bid to save his project, Tucker took several cars around the US, on a promotional road trip. He also undertook endurance testing at Indianapolis, where a car rolled and its test driver just walked away, proving the Tucker's safety credentials. Potential buyers still loved what they saw, but it was ultimately all for nothing.
The project was brought to a halt when Tucker was charged with fraud by the Securities and Exchange Commission, because he had been taking deposits from buyers, for new cars as well as official accessories, which it was assumed he would never deliver. Although Tucker was eventually acquitted, it was too late. His investors had lost confidence and so had most of his potential customers. The dream was over, with just 36 cars made, although a further 14 were built from the parts which remained, and a 51st Tucker was partially completed.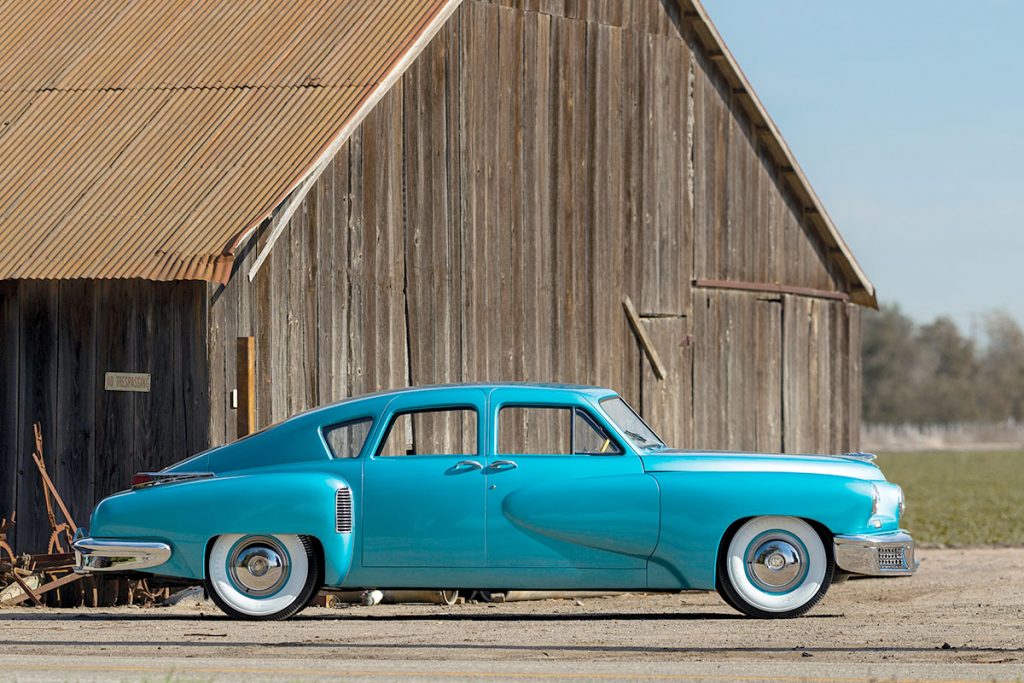 They're now highly sought after by collectors, with the most paid for a Torpedo being nearly $3 million, in 2012. More recently, sales have been around the $2m mark.
If all of this has piqued your interest, you need to watch the brilliant 1988 film Tucker: the man and his dream, starring Jeff Bridges and directed by Tucker-owning Francis Ford Coppola. You can stream it online – and it's a great way to while away a couple of hours, even if afterwards you'll be lamenting what might have been.
Read more
Gallery: Abandoned Jaguar hoard discovered decaying in fields
Cars That Time Forgot: De Tomaso Vallelunga
Cars That Time Forgot: Matra Murena