In their day they were some of the most glamorous, exciting and desirable cars on the roads, sought after by Britain's drivers and owned by some of the most A-list figures in the country. Now this collection of Jaguars is seemingly abandoned – rusting in peace, away from the public eye.
At least, they were being gradually reclaimed out of sight by nature and the elements until urban explorer, Grant Vincent, near Edinburgh, discovered the collection of four decades' worth of Browns Lane beauties.
How much is your car to insure? Find out in four easy steps.
Get a quote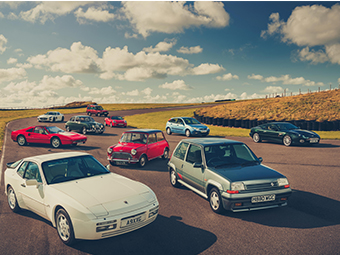 Surrounded by smashed glass and weeds, their appearance is a far cry from the glamour of a Jaguar show. Pairings of cars suggest that perhaps one was bought to keep the other going, but then life got in the way.
While question marks remain over any potential act of trespassing, the respectful "urbexer" shares no location details and takes photographs only. He said, "I would like to point out that on this, as with all my explores, I am one hundred per cent respectful to locations and items I come across.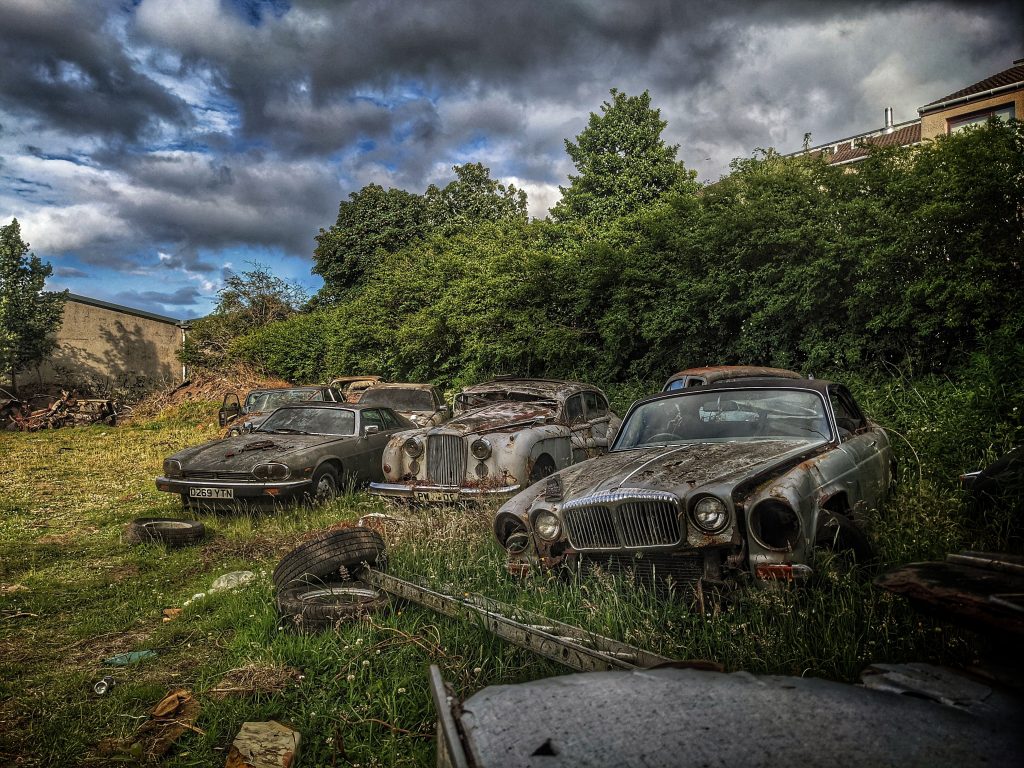 "I go there with the sole intention of capturing images of these interesting places to share
with people and that's it. The main find for me was the car wreck that appeared to have been in a bad crash. I particularly liked photographing that."
The ten Jaguars captured on camera appear not to have moved for decades. Easily the oldest is the Mk 8, identifiable by its one-piece windscreen and semi-flush wings. Its predecessor, the Mk 7, made for an incredible Goodwood Revival racer, giving comedian, actor and car enthusiast, Rowan Atkinson, his first podium position. A Condition 4 Mk 8 is worth £12,060 – but this example is probably only fit for sourcing select spare parts.
It's joined by other Jaguars – a Mk2, a pair of Series 3 XJs, a 1986 XJS V12 last on the road in 2006, an XJ-C, and, unusually, an Austin A70 Hereford, one of a dwindling number of 'Counties' Austins produced until the mid-Fifties.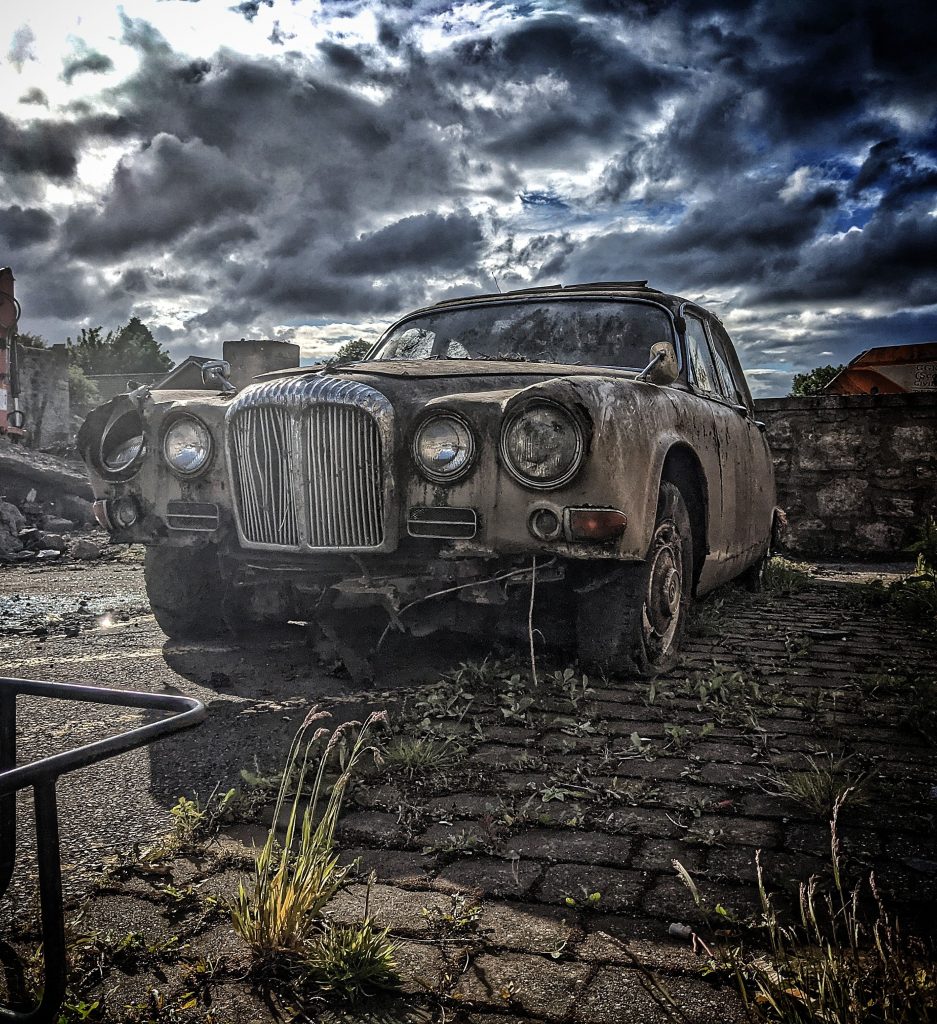 Elsewhere on site, there's an utterly destroyed S-type, the beloved foil of the villains' Mark 2 in Robbery. An example of the successor to those cars, the underrated, independently suspended Daimler Sovereign (Jaguar 420) has also been left to the elements; a 420 belong to Lord Mountbatten, Prince Philip's uncle, sold for £126,000 last year. Seriously rare, even in period, just 5824 units were built between 1966 and 1969, and there's another car in the weeds which may have been its spares vehicle.
While it's a shame to see these Jaguars so faded from their glory days, it clearly makes for an impactful set of images which Grant Vincent did well to capture. The images remind us a little of those wonderful portraits of abandoned cars, taken by Dieter Klein, which you can see here.
Read more
Built on a whim, abandoned for decades and discovered by accident, this is the story of the Furia GT
Tom Cotter: The master of barn-find hunting reveals the secrets to success
A roman helmet, Picasso plate, and just what is originality, anyway?