Ligier doesn't sell cars in the UK, but in France where it set up shop in 1968, it's best known for its voitures sans permis, those tiny quadricycles so beloved of teenagers and country folk. The first time Ligier built a road car, the JS2 , it was a very different proposition from what the company now sells.
The man behind it was Guy Ligier, born in 1930, with competition in his blood. By the time he was 17 he was the French rowing champion and a dozen years later he was France's 500cc motorcycle champion. He was earning enough money by this point to set up a construction company, and by securing numerous road-building contracts during the boom of the early 1960s he made his fortune.
How much is your car to insure? Find out in four easy steps.
Get a quote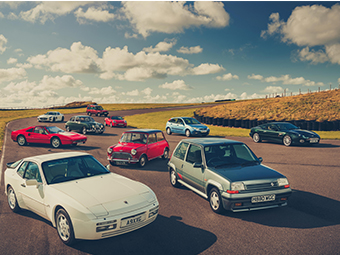 The next chapter in Ligier's action-packed life was to move into motorsport. He had already raced a Simca 1300 in the late 1950s, then in 1960 he tried his luck with a Formula Junior single-seater. Four years later he was campaigning a Brabham BT6 Formula Two car with his great friend Jo Schlesser, who would be killed at Rouen, in the 1968 French Grand Prix; Ligier would use Schlesser's initials on each of the cars that he produced.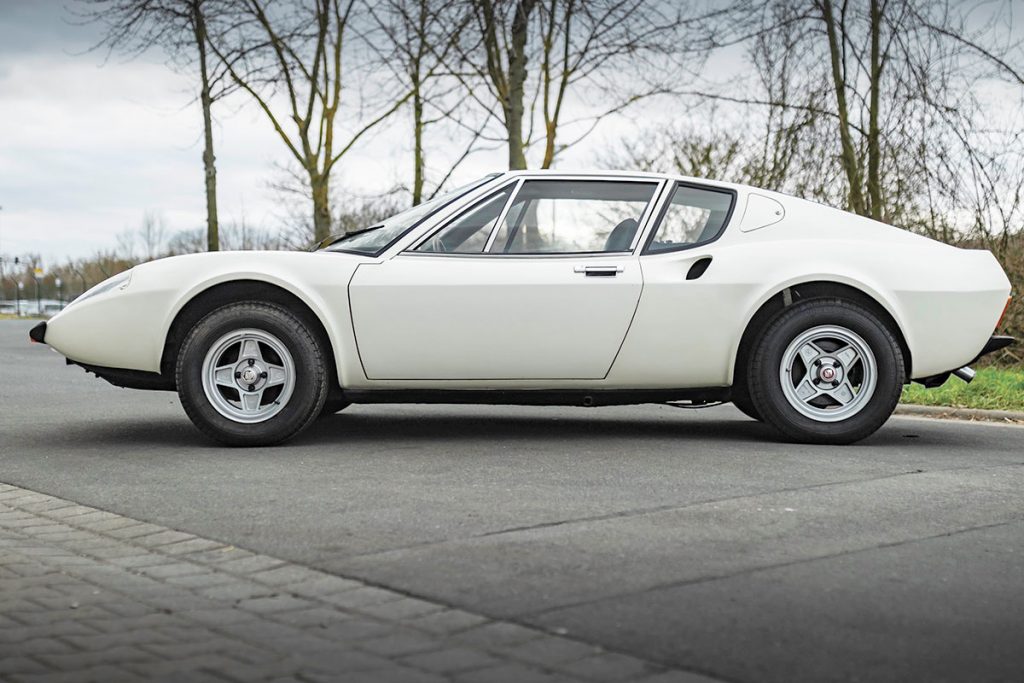 Schlesser's death prompted Ligier to retire from motorsport and in 1968 he set up his own company to manufacture racing cars. The JS1 was Ligier's first racer, engineered by ex-Renault man Michel Tetu, designed by Pietro Frua, and unveiled at the autumn 1969 Paris Salon. A glassfibre bodyshell was draped over a polyurethane and aluminium backbone chassis, there was double-wishbone suspension front and rear, along with a disc brake at each corner. Power came from a 1.6-litre Cosworth FVA engine mounted between the rear wheels, and driving them via a five-speed transmission.
For the JS1 to qualify in GT racing, Ligier would have to produce 500 road-going copies of it, so he drafted in Tetu and Frua once more to come up with a mid-engined coupé that was more usable, with better visibility. The costly backbone chassis was swapped for one made of steel and polyurethane, and power now came from a cast-iron 2.6-litre Essex V6 bought in from Ford.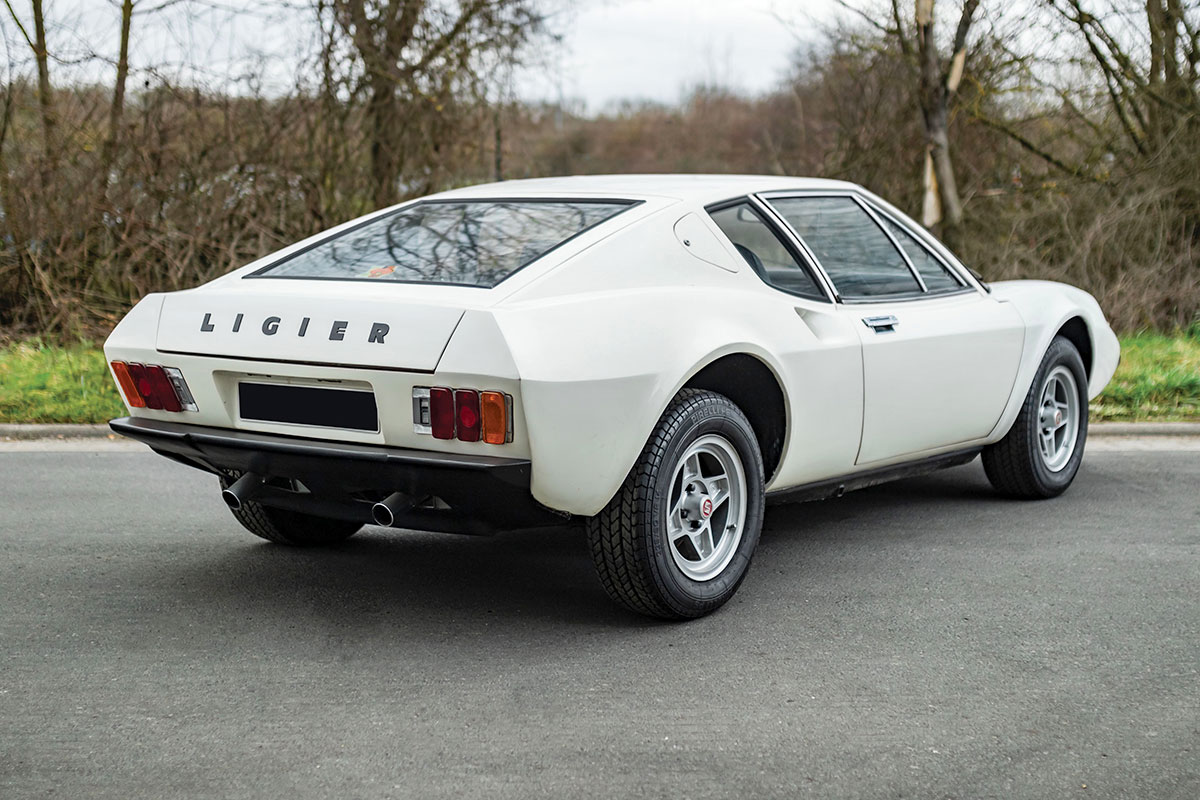 By the time the JS2 made its debut at the 1970 Paris Salon, Ford had changed its mind about supplying Ligier with engines. The new sports car would be in competition with Ford's own GT70, so Ligier instead signed a deal with Citroën to use the 2675cc, all-alloy Maserati-sourced V6 usually seen in its SM grand tourer. In the event the GT70 would never see the light of day, but Ligier came out of it with a better package, because the SM's engine was much more sophisticated and lighter too, which helped to lower the centre of gravity.
The revised JS2, now with Citroën-Maserati power, was unveiled at the autumn 1971 Paris Salon, but it would be another year before the first customer cars were delivered. Just a handful were made before Citroën increased the V6's displacement to 2965cc, with power jumping from 168bhp to 192bhp in the process.
The JS2 was reviewed very favourably by the European press, and production ticked over throughout 1973, then in 1974 Ligier signed a deal with Citroën for its dealers to sell and service the JS2. By the end of that year Ligier was building the SM for Citroën, but the oil crisis was in full swing and sales of large-engined sports cars were hard to come by. A JS2 Series 2 was unveiled in 1975, with pop-up headlights in place of the previous faired-in items, but things soon took a turn for the worse.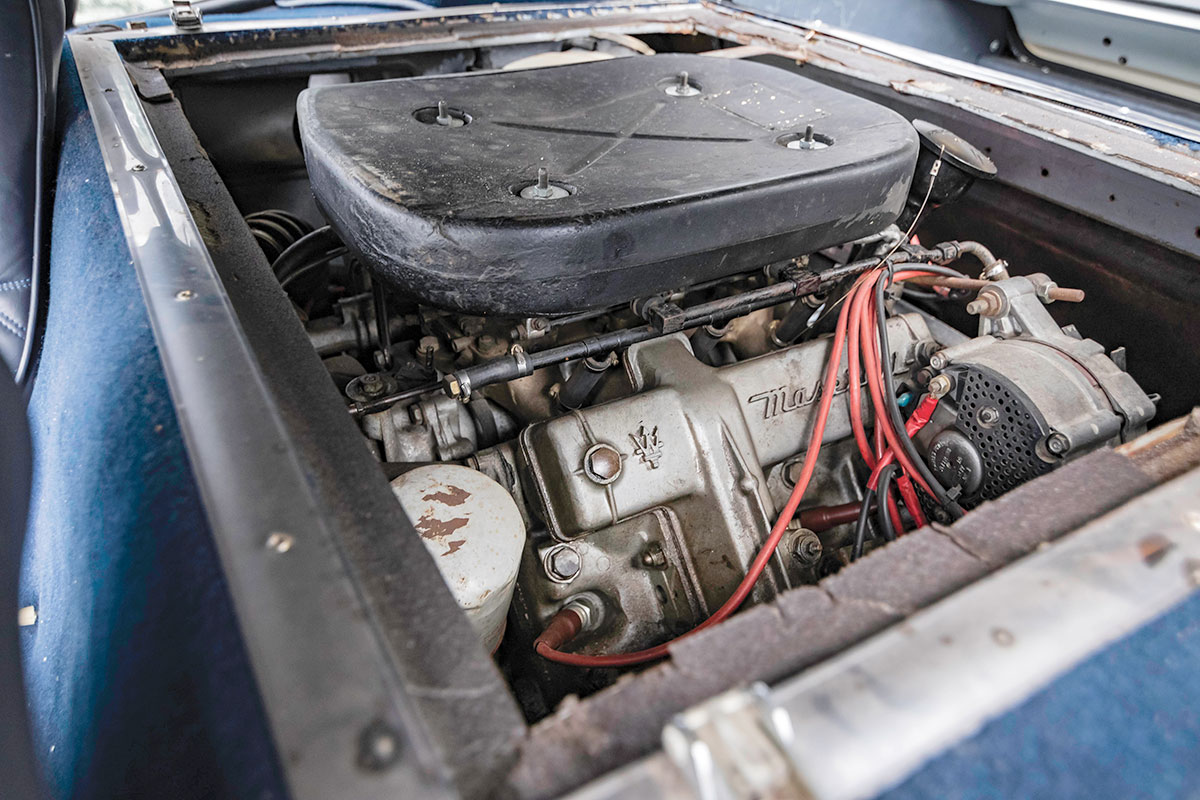 Citroën was in dire straits and in 1975 it went bust, as a result of which it was forced to merge with Peugeot, which promptly axed the SM. Maserati was sold to de Tomaso which ended production of the V6 engine that powered the JS2, leaving Ligier high and dry. Some sources estimate JS2 production figures to be as many as 350, but it's reckoned fewer than 100 were actually built.
Ligier had been at the beck and call of bigger car makers for almost a decade and he'd clearly had enough, so he decided instead to move into making microcars, starting with the JS4 in 1980. Ligier acquired quadricycle manufacturer Microcar in 2008 and it's now the world's biggest manufacturer of voitures sans permis. By this point Guy Ligier had retired and handed over the reins to his son Phillippe; Guy died in 2015. Meanwhile, the racing car division was sold in 2013 and that will build or restore pretty much any competition-focused car you like. But it doesn't make any road-going sports cars, making the JS2 the first and last of the breed for Ligier.
Read more
Cars That Time Forgot: Sunbeam Alpine by Harrington
5 mid-engined Renaults that left drivers in a spin
Drivers on Drivers: Martin Brundle ranks Mansell, Senna and Schumacher