There are some cars you can picture blazing a trail and leaving a spray of dust and salt in the air at America's land-speed races on the dry lakebeds of California's El Mirage and the salt flats of Bonneville Speedway, in Utah. Prewar Ford coupes, sleek Studebakers and roadsters are a given, while those of us in the UK will probably have fond memories of Richard Noble smashing the land speed record, in 1983. But a Citroën SM? That's not what most of us picture going flat-out; the SM has a reputation for, ahem, pausing on the hard shoulder.
Yet for most of the 1980s, Jerry and Sylvia Hathaway's Citroën SM was a distinctive staple of the land-speed racing scene. And it was it was made all the more unusual because it was pulled by a customised SM tow car.
How much is your car to insure? Find out in four easy steps.
Get a quote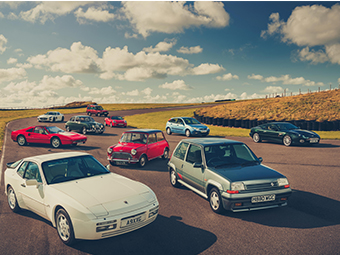 The Hathaways were drawn to the SM when the Buick dealership where Jerry worked added Citroën to its showroom in 1972. Jerry eventually purchased an SM and a friend convinced him it would make for a great land-speed car thanks to its slippery body, which was design by Citroën's Robert Opron.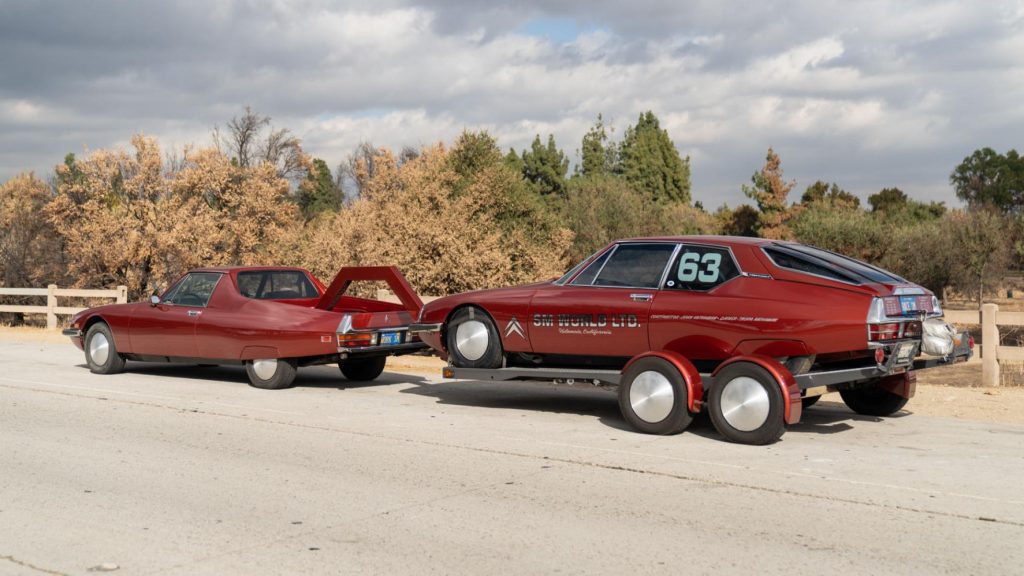 With a roll cage and racing seat installed in the stripped interior, and after some some hot-rodding of the rebuilt Maserati V6 engine, Jerry headed to the notoriously silty El Mirage dry lake in 1979 to see how the car would slice through the air. He managed to set a class record of 151.249 mph on the lake bed's short, slippery course.
The racing bug bit Jerry hard and he brought the SM to Bonneville and EL Mirage whenever he could, racking up the miles. When the race car's tow rig and trailer were stolen, Jerry took the opportunity to construct a custom SM to tow the race car, converting the rear to an open bed to accept a trailer hitch. As if that transformation weren't enough, Jerry built a custom gooseneck trailer – with matching Citroën suspension, of course.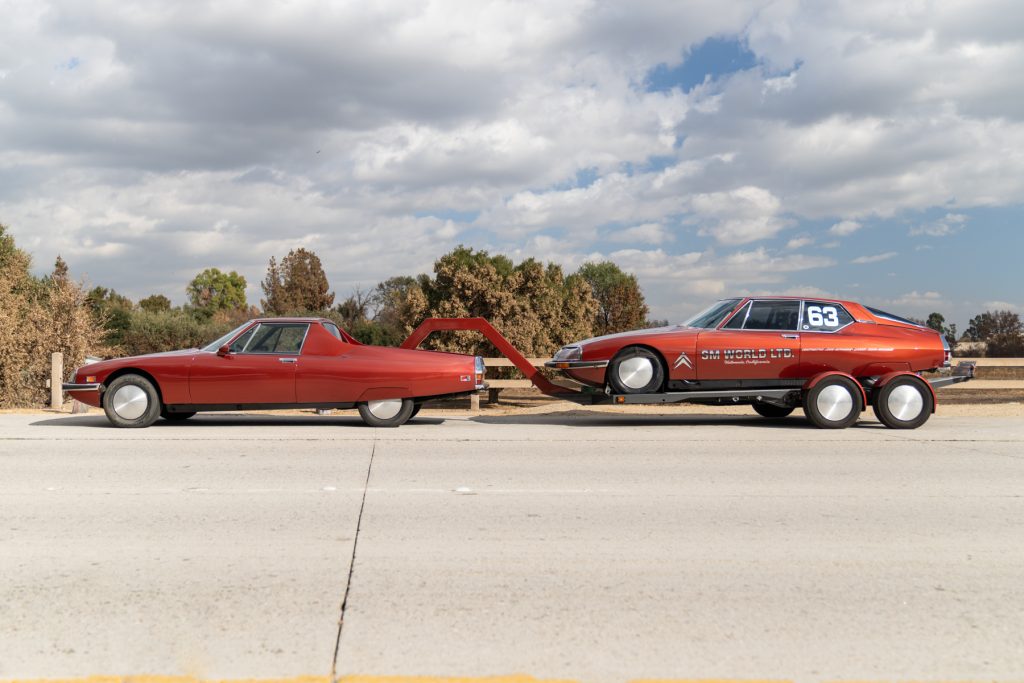 After achieving records in the Altered class while using the standard 2.7-litre engine displacement, the Citroën got a new, larger engine and a pair of turbochargers to compete in the Blown Classic Gas Coupe class. This new engine put the car in the D engine class, for vehicles competing with a 261–305.99 cubic-inch (3.7 – 5-litres) engine. There it set the D/BCGC record at 200.002mph, just enough to get Jerry into the 200-mph Club. That was in 1985.
In case you didn't know, running 200 mph isn't enough to get your place in the "Two Club." Not only does your two-run average have to exceed 200 mph, but a record has to be set in the process. That means that running 290 mph in a class in which the record is 291 mph isn't good enough.
In 1987, Sylvia got behind the Citroën's wheel and ran a two-way average of 202.301 mph, getting into both the Two Club and the record book. (You can learn more about the car in this story from 2018.) The SM didn't rest on its '80s laurels, either; in case you were thinking of snapping this car up and campaigning it yourself, you'd be facing a 217.1705-mph record in the D/BCGC class that was set back in 2017.
After spending time at a few museums, including a stint at the Franco-centric Mullin Museum, the popular SM speed-machine as well as the tow car and trailer are being auctions at Gooding's Scottsdale sale with no reserve. The presale estimate for this eccentric but loveable trio is £73,000 to £146,000 ($100,000–$200,000).
It would surely take more than £146,000 to replicate both cars and the trailer, but the number of bidders for a lot like this could probably be counted on one hand. How many well-heeled land-speed racing fans yearn for a Citroën SM and also have enough room for a tow rig, a race car, and a trailer? It would only take two to make bidding exciting.
Via Hagerty US