Sometimes car makers come up with seemingly the most hare-brained ideas, and Citroën has come up with more than its fair share, but an economy car with two engines must take the biscuit. Imagine Dacia offering a second powerplant in the boot of the Sandero, and that gives you some idea of just what a bonkers idea the Citroën 2CV Sahara was.
But at the time the 2CV Sahara almost made sense. In the late 1950s, France still had a North African empire, and prospecting for oil in the Sahara was big business. What was needed was a car with four-wheel drive for optimum traction, but that weighed as little as possible so it didn't get bogged down in the sand dunes. Something like a four-wheel drive 2CV, for example.
How much is your car to insure? Find out in four easy steps.
Get a quote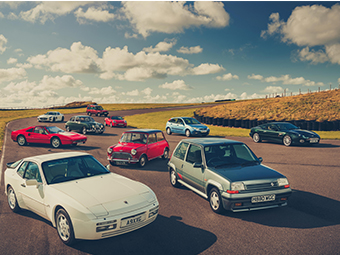 At the time the 2CV was equipped with a two-cylinder engine that displaced just 425cc. With all of 12bhp on tap there wasn't enough power to get up any sand dunes, but Citroën didn't have a suitable engine to slot into the 2CV, to provide more grunt. The answer lay in fitting a second engine in the boot, to drive the rear wheels, while the regular front-mounted flat-twin powered the front wheels.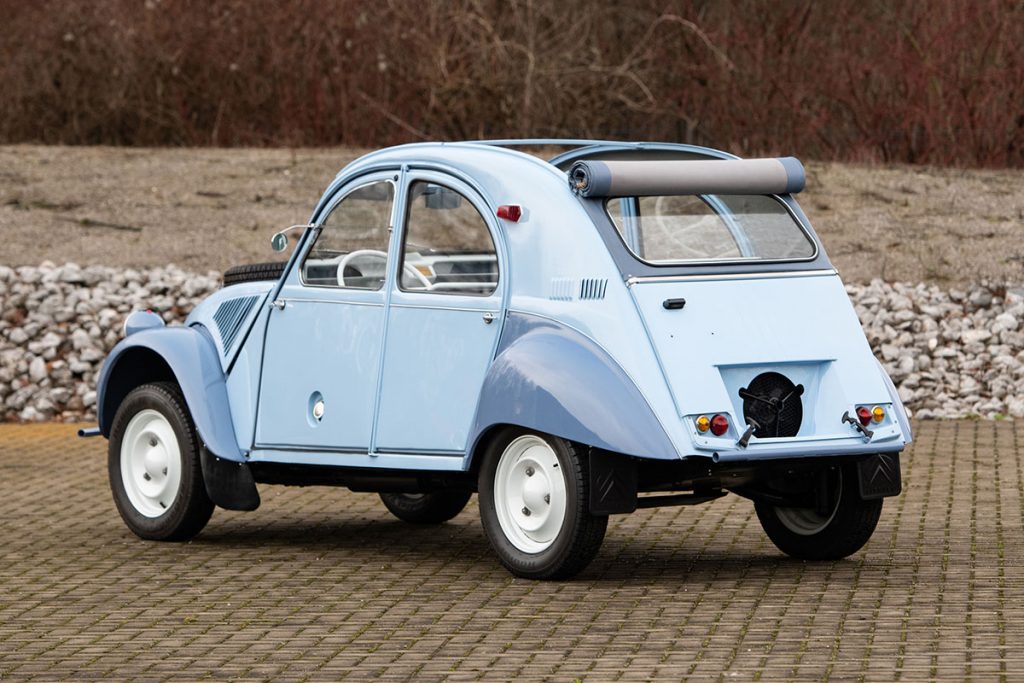 The twin-engined 2CV prototype was unveiled in March 1958, but it wouldn't be until December 1960 that the definitive production model made its debut. Whereas the prototype had featured a boot lid that was propped open for cooling, the production car had a fan inset into the rear engine lid. There were also louvres cut into the rear wings, some facing forwards to feed air to the engine, others facing backwards to act as cooling vents. A spare wheel was attached to the bonnet, and there were twin 3.5-gallon fuel tanks placed – believe it or not – under the front seats, one for each engine. To fill these up, there was a fuel filler cap in each front door.
With a raised compression ratio and slightly bigger carburettors, each of the two engines put out 13.5bhp, and with the kerb weight raised by just 175kg or so, the twin-engined 2CV was noticeably more sprightly than standard with its 60mph top speed, although it was even noisier, thanks to a two-cylinder powerplant buzzing away at each end.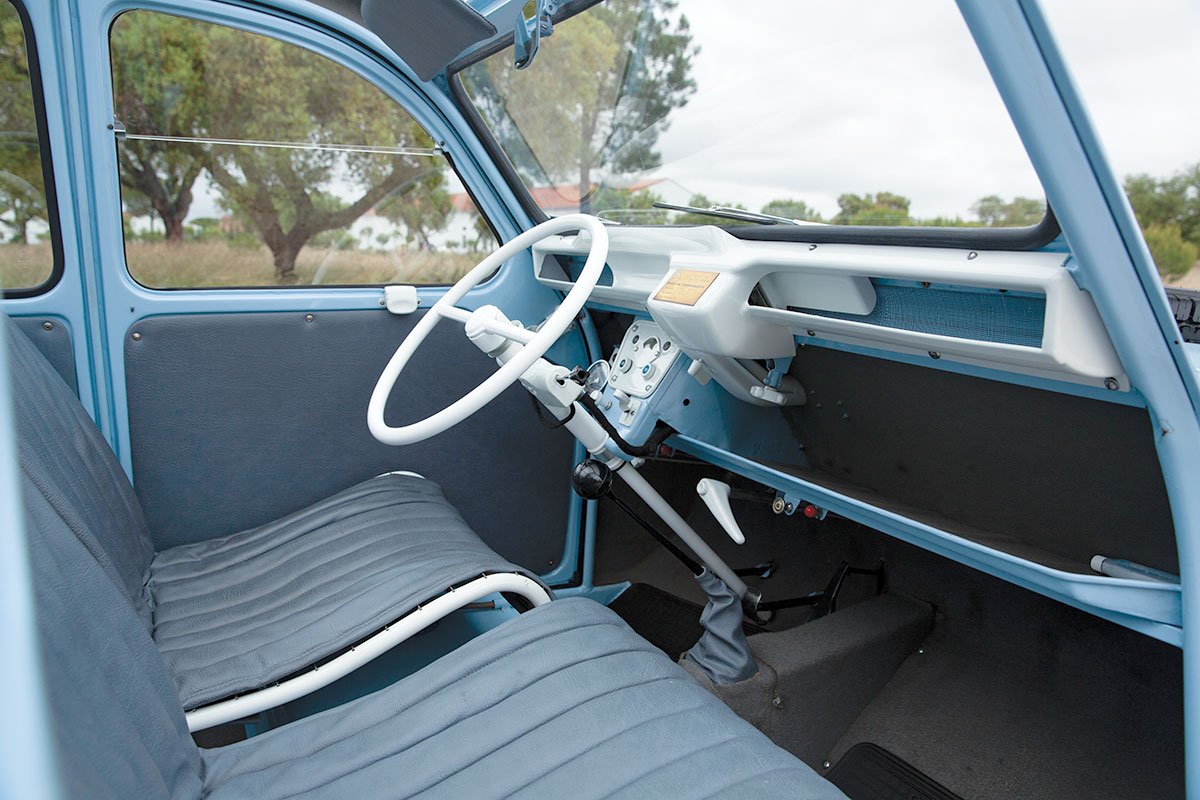 The set-up was designed to be run with both engines firing at the same time, but if that whopping 27bhp was too much, it was possible to tone things down by running on just the front engine, with the rear transmission disengaged. In an emergency the Sahara could be run on just the rear powerplant, but it meant holding the clutch in to disengage the front gearbox; to go with the two engines there was also a pair of four-speed manual transmissions, controlled via a floor-mounted gear lever.
Each engine had to be started separately, which meant two ignition keys and a pair of starter knobs. The original cable-operated clutch was replaced by a pair of hydraulically activated items, while the brakes were still drums, but those at the rear were now mounted in-board, just like up front. Citroën claimed that the Sahara could climb a 40 per cent gradient, which was three times steeper than anything in France at the time.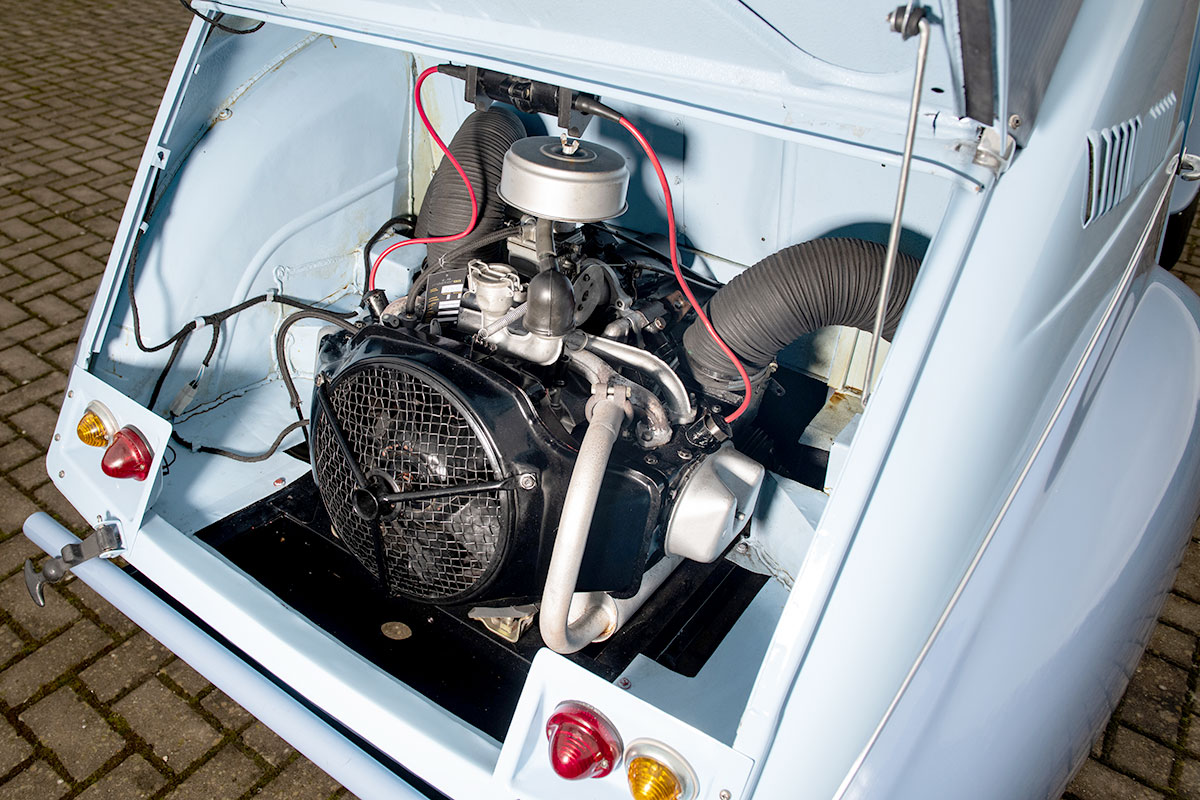 While the 2CV of the time was desperately slow, few owners reckoned that the solution was to go for the twin-engined option, especially as it cost almost twice as much. Whereas the regular 2CV was listed at 5200 francs, the Sahara was pegged at 10,230 francs; not far short of an ID Luxe which was available for 11,555 francs.
Unsurprisingly, Citroën didn't sell a lot of Saharas, and by the time the final twin-engined 2CVs were made in 1966 (a single example was built in 1971), a total of 694 had been produced; from 1962 Citroën had ditched the Sahara tag, with the car named simply '2CV 4×4'. It's reckoned that anywhere between 30 and 100 of these mad-cap twin-engined cars have survived globally, and they're now highly prized, which is why when they do occasionally come up for sale, they can easily command £70,000-£80,000.
Read more
One-off 2CV Barchetta yearns for the track once more
Buyers Guide: Citroën 2CV
Small but perfectly formed: 40 years of the Fiat Panda