Lochgilphead is a small fishing port on the west coast of Scotland and you've probably never heard of it. But Bob Henderson aimed to change that in 1976, when with the backing of rally driver Andrew Smith, he launched a supercar intended to show the men and women at Maranello and Sant'Agata a thing or two.
Called the Argyll Turbo GT and powered by a twin-turbo Rover 3.5-litre V8, this rakish glassfibre-bodied two-seater was intended to be a Ferrari alternative, capable of 160mph but without the high running costs thanks to the fitment of mass-market oily bits.
How much is your car to insure? Find out in four easy steps.
Get a quote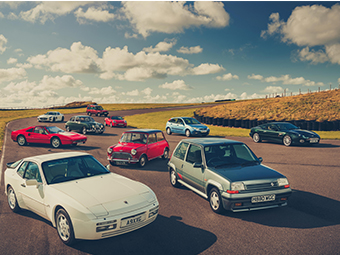 When it was launched in spring 1976 there was talk of the Argyll GT costing £6500, which was slightly less than an Alfa Romeo Montreal or an entry-level Lotus Eclat, and two-thirds of the cost of a Lamborghini Urraco or Maserati Merak. The problem was that the Scottish sportster featured kit car build quality and awkward styling, plus there was no dealer network and no heritage.
Actually, that last point was not strictly true. The original Argyll Motors was founded at the turn of the last century and survived until 1932, and along the way it came up with a host of innovations for its luxury cars. So when Henderson and Smith decided to revive the marque more than 40 years later it made some sense; Motor magazine was certainly impressed when it drove the sole prototype in autumn 1976, claiming that "the handling was something of a revelation".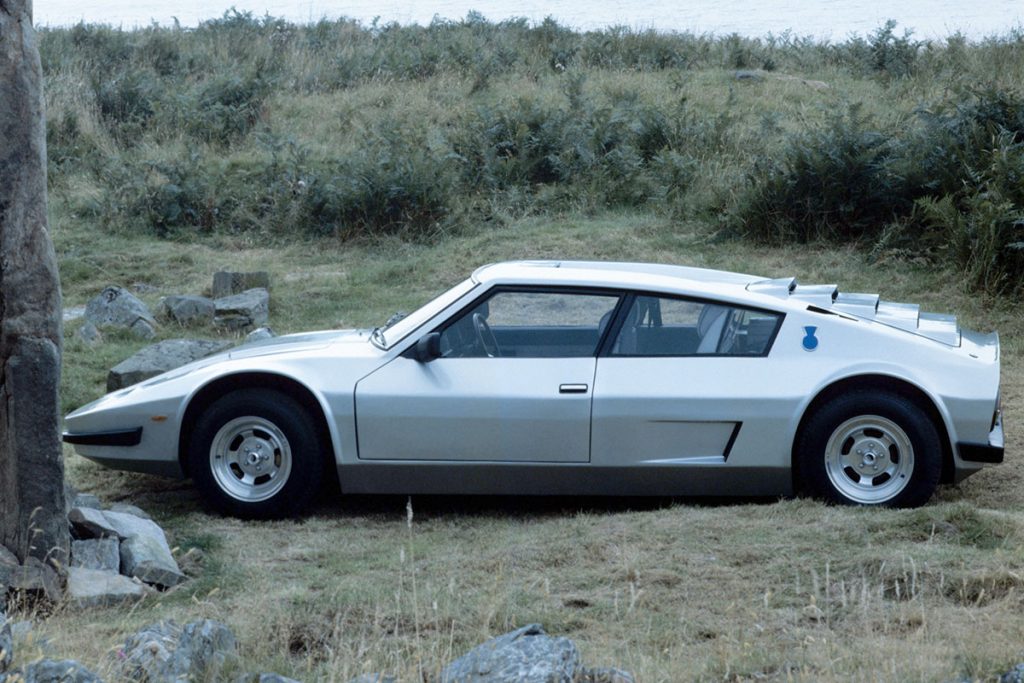 Unfortunately Henderson's day job of running Minnow-Fish carburettors and undertaking turbocharging work meant that resources were stretched very thin, and development work ended up taking no less than seven years. As a result the production-ready Argyll GT wasn't unveiled until October 1983, by which point it had become a 2+2 and the price had shot up to as much as £38,000; a six-cylinder Jaguar XJ-S cost half as much, while a Ferrari 308GTB was ten grand less. Meanwhile the Argyll featured Datsun Cherry rear lights, Triumph suspension, Morris Marina door handles, a Volvo 240 dashboard, plus parts from all sorts of other then-defunct mass-market cars.
Even worse, in standard form the twin-turbo Rover V8 had been downgraded to a naturally aspirated 2664cc 'Douvrin' V6 – a joint development between Citroën, Peugeot and Renault – which sent its unspecified amount of power to the rear wheels via a Renault 30 transaxle. Buyers could opt for their V6 to be turbocharged and there was still a Rover V8 option in naturally aspirated or turbocharged forms.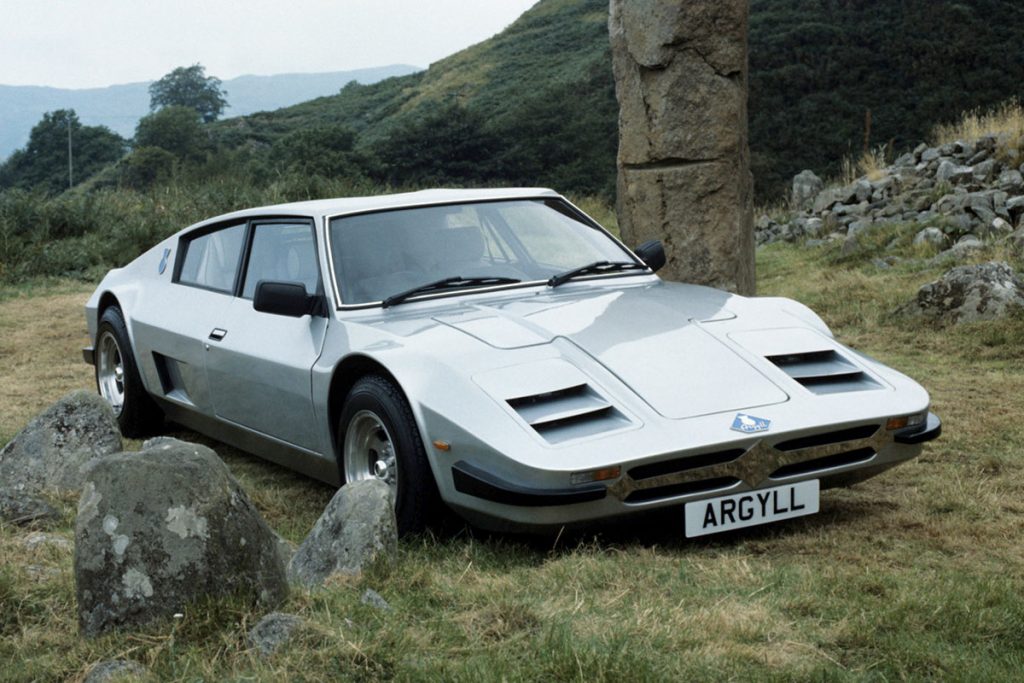 When Motor tested the relaunched Argyll GT in autumn 1984 it wasn't impressed by the design, build quality, grip levels or price, but the driving experience was a revelation with superb steering, handling, ride and performance. Henderson claimed that he could make one GT each month, so a dozen a year, each one tailored to the customer's needs and wallet with items such as air-conditiong, power steering and an automatic gearbox all available.
The Argyll GT was officially available until the early 1990s, and while an array of prototypes were made including one with Lancia Beta power (a turbocharged Saab engine was offered but none were built), it seems that very few customer cars were ever delivered. Henderson has always remained tight-lipped about power outputs and production figures; the latter are assumed to be (low) single figures. So much for putting Lochgilphead on the map.
Read more
11 sports cars powered by the Rover V8
Want to own a piece of Ferrari history? Buy this 400i driven from new by Piero Ferrari
This hair stylist works on his devilish Jaguar "Beelzebub" with the patience of a saint