Ford Fiestas are hot right now. Well, one Ford in particular – a recently restored 1991 Fiesta RS Turbo that sold through Classic Car Auctions recently for £36,563. It's no £600,000 Sierra, but it's still £12,000 above the Hagerty Price Guide estimate for a concours car, and suggests that there's no real ceiling to what the most devoted Ford collectors will pay for the brand's performance icons.
It's the kind of sale to get heads shaking, particularly given the RS Turbo was never what you might call a group test winner back in the day. One that was, a Renault Clio Williams, went for under £20,000 at the same CCA sale, and even that's enough to make you wince if you can remember passing up a Williams at £5K a few years back.
How much is your car to insure? Find out in four easy steps.
Get a quote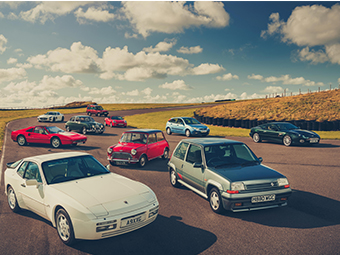 Whether the RS Turbo was any good or not almost misses the point though, because in the UK at least, fast Fords capture the hearts and minds like few other vehicles. At £36K, an RS Turbo isn't a blue-collar classic any more, but take one to a show and people will still go misty-eyed at the one they used to own during the Max Power era, or the car their mate Baz wrapped around a bus shelter on the North Circular.
Regardless of all this, Ford always got two things right with its quick stuff, even when they were short on finesse: They always looked absolutely cracking, and they offered great bang per buck.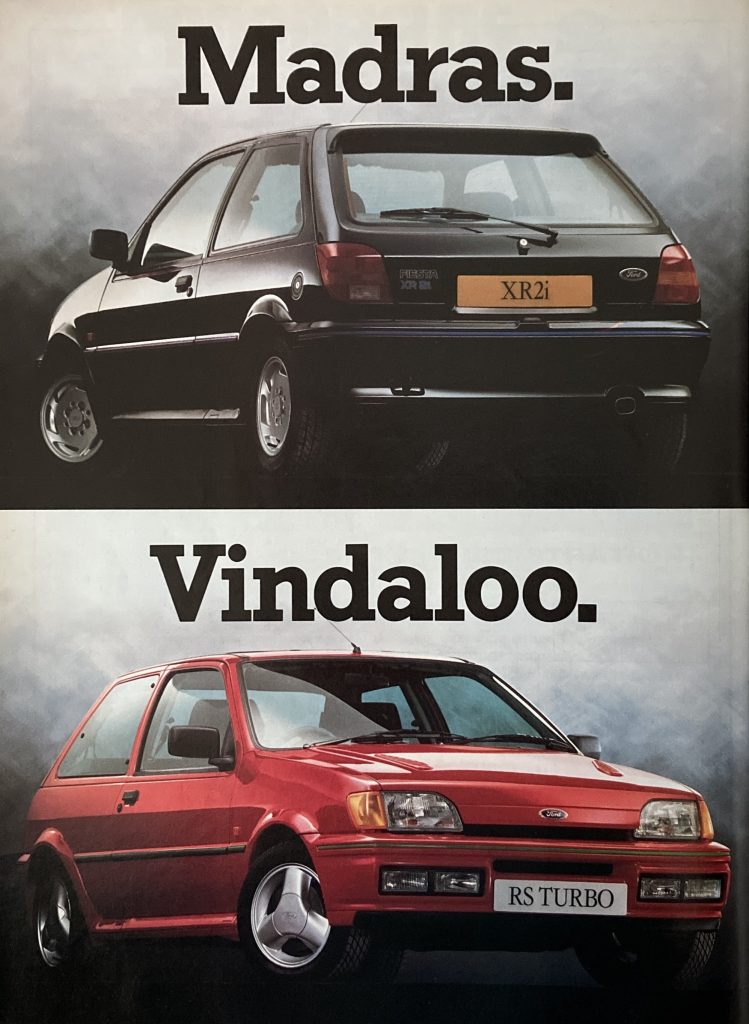 This 1990 ad for both the XR2i and the RS Turbo played heavily on both these strengths, with big, clear photos of each model to show off their chunky, well-adorned lines, and ad copy that tapped into blue collar Britain's enduring love for a strong curry. This is not DDB and Volkswagen self-deprecating subtlety here: Ford is asking whether you're 'ard enough.
Ford carefully avoids mentioning how much power the XR2i makes (the answer being 103bhp, if you could stand the CVH braying away as you attempted to access it), but with the RS Turbo making the best part of 30bhp more and comfortably dipping into the sevens in the 0–60mph sprint, it's this car the ad naturally focuses on. And why wouldn't it, when you didn't just get a spicy turbocharged version of that 1.6-litre CVH, but also three-spoke alloys, a set of fabulous Recaro seats, and the RS Turbo's legendary green trim stripe?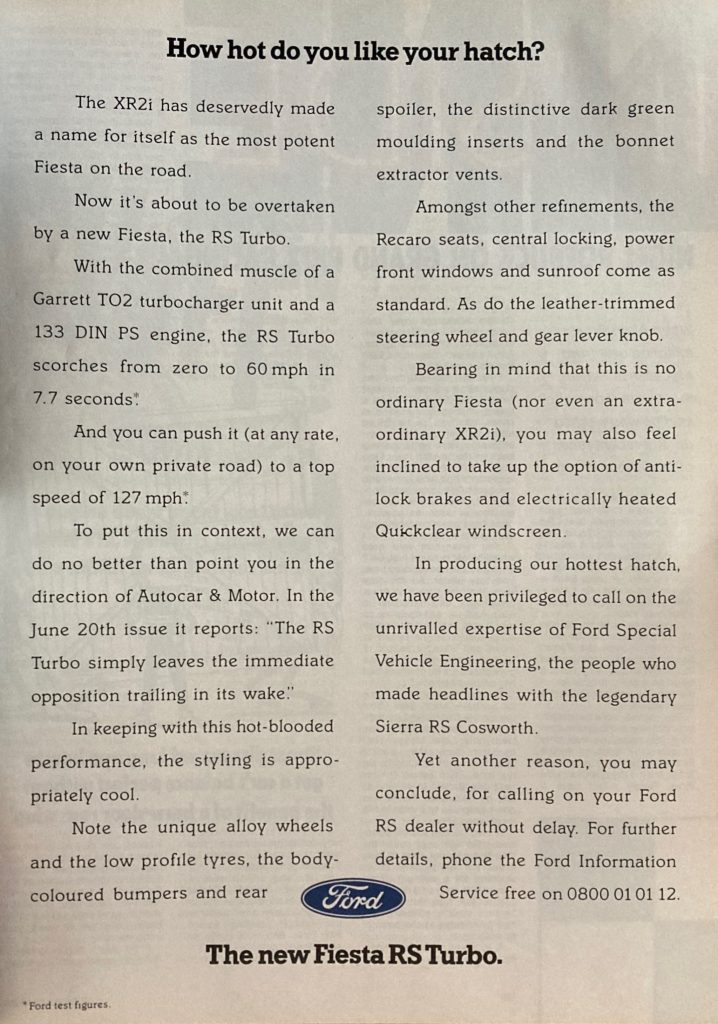 If the RS Turbo wasn't the most sophisticated or involving hatch in its day, it can still be plenty of fun today too – something we found out driving a pristine example back in 2021, enjoying its performance, feedback, and visibility, if not its gearchange and torque steer.
That's something a buyer paying thirty-six grand for one probably won't be intending to experience anyway. Just as well you can still get so much pleasure from a Fiesta RS Turbo simply sitting nearby and drinking in the nostalgia. Maybe while you're tucking into a vindaloo…