A low-mileage Ford Sierra Cosworth RS500 that had been fastidiously maintained by its owner has been sold at auction for more than three times top estimate and over five times the 'concours' Hagerty Price Guide value of £115,000.
Silverstone Auctions listed the Cosworth RS500 with a pre-auction estimate of £150,000 to £180,000 "in the hope and belief that it could well break the previous record" of £132,750.
How much is your car to insure? Find out in four easy steps.
Get a quote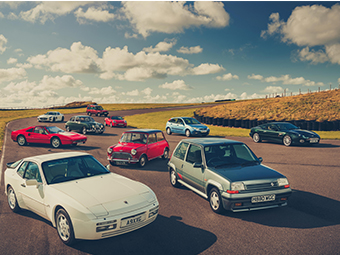 It didn't just break the record, it well and truly obliterated it, with the hammer falling at £592,250, including fees. Even for an RS500 described as "perhaps the finest example", that's a huge figure. So huge, it sent social media into a (whale)tailspin.
Perhaps we shouldn't be surprised. Fast Fords have been fetching big money for many years and the RS500 Cosworth is one of the most desirable modern classics you can buy. It's also peak Cosworth.
Back in 2017, Silverstone Auctions sold a low-mileage RS500 for £114,750, while in 2021, a 19,600-mile example sold for £113,912 at a Mathewsons sale. The previous record holder – a 'standard' Sierra RS Cosworth with 8795 miles on the clock – fetched £132,750 at last year's NEC Classic Motor Show.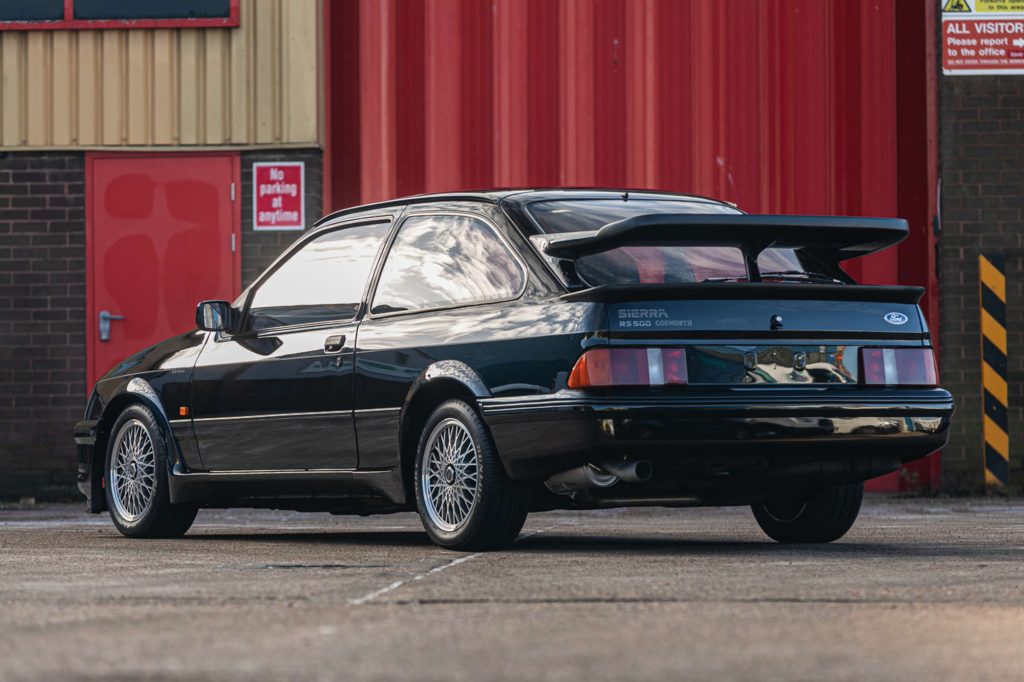 Hagerty UK Head of Valuations, John Mayhead, said: "A few other Sierras have been estimated at values near £200,000 before, but they have almost all failed to sell at auction, and they have, without exception, been racing cars with significant British Touring Car Championship (BTCC) history.
"Silverstone Auctions has offered three such cars in recent years: an ex-Tim Harvey car offered in 2017 and an Andy Rouse car offered in 2018, both with a top estimate of £220,000, and both failing to sell but with another Group A BTCC car selling for £182,250 in February 2018, the previous public auction record. Another Group A example was offered by Auguttes in France last year, but again failed to sell."
Of the 5545 Sierra Cosworths built, 500 completed cars were shipped from Belgium to be stored outside in Essex prior to the RS500 makeover by Tickford. The vast majority (392) were painted black, with the others finished in white or blue.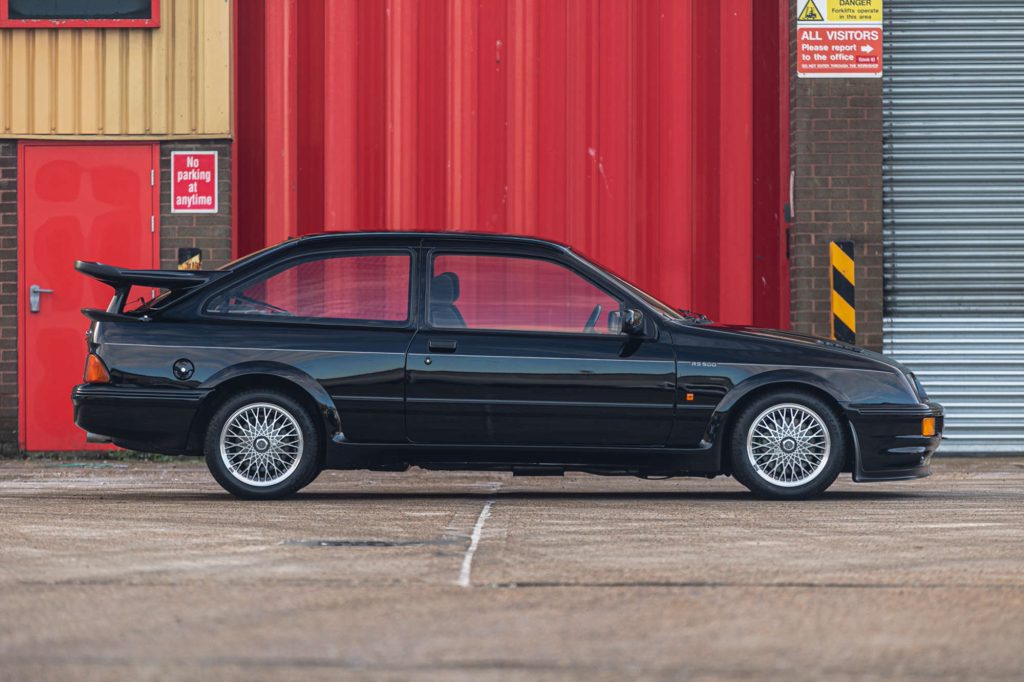 As Jeremy Walton wrote in Motor Sport: "For the road customer, £19,950 [£53k in today's money] buys approximately 10% extra power (224bhp at 6000rpm), no perceptible torque bonus and massive stability improvements through downforce created via a secondary rear wing and revised front end."
The auction RS500 was purchased 14 years ago by what Silverstone Auctions describes as a "knowledgeable and particularly fastidious enthusiast' who rejected several cars before settling on 'E378 TKN'. His attention to detail includes sourcing rare new/old stock oil and fuel filters, along with a set of period RS500 wheels and tyres to preserve the originals.
As such, the 5,192-mile car comes with its original Dunlop D40s, the original Ford exhaust system and the factory fog lights awaiting fitment by the supplying dealer.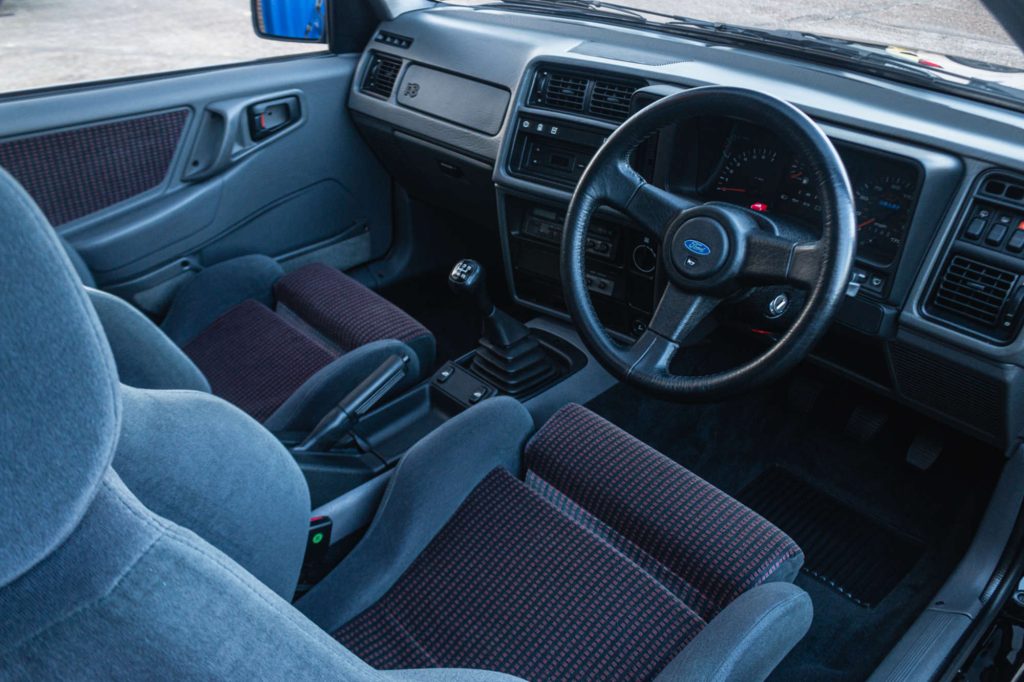 Prior to the Race Retro sale, Silverstone Auctions said: "This diligent approach is typical of our vendor and will explain why this gleaming black RS500 may well be the best you have ever seen."
Hagerty's John Mayhead added: "As we have written many times in recent months, the demand for high-quality 1980s and 1990s performance cars is stronger than ever, driven by Generation X buyers (born 1965 to 1980) who are reaching peak earning potential.
"The RS500 was the poster car for many people in this group, and this car was an exceptional example of the most powerful road-going Sierra. Both bidders were unusually determined, and willing to spend much more than the car would be likely to return should it be sold again tomorrow, suggesting that this wasn't an investment purchase but something with much more passion behind it.
"The price also suggests that both buyers considered this a one-off opportunity and indeed, it is unlikely to be repeated."
Read more
40 years ago Ford's bold new Sierra shocked Britain's conservative drivers
Group A monster returns with Rouse-backed Sierra RS500
For sale: The XR4Ti was winning touring car championships before the Sierra Cosworth had even hit the track